April 19 - 25, 2015: Issue 210
Surfest 2015 - NBSC Wins for 5th Consecutive Year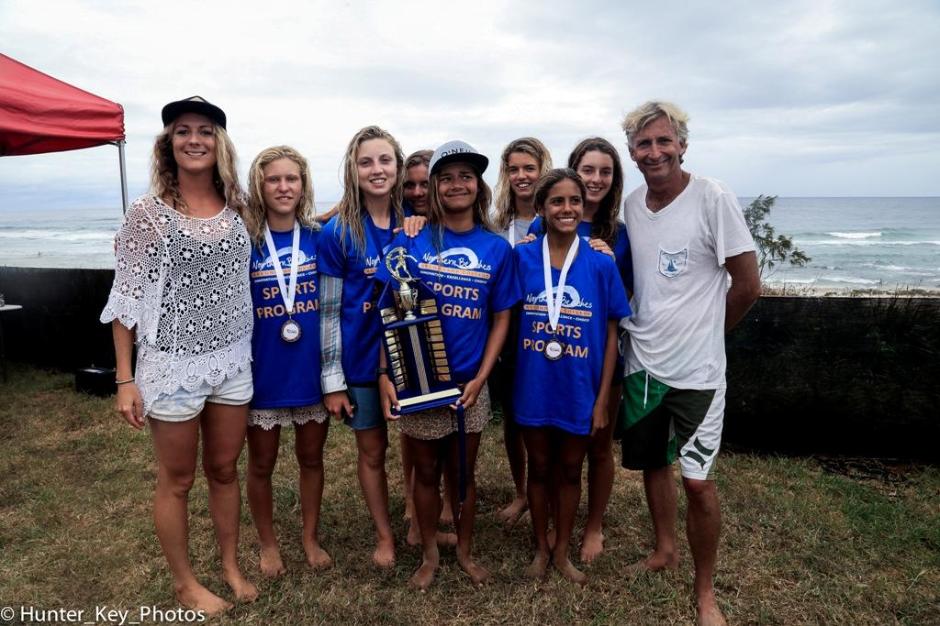 Northern Beaches Secondary College - winners for the fifth successive year - with their Team Managers.

Term One 2015 brought the opportunity for high school students who love to surf to be part of Surfest 2015 - the 30th year of this great Newcastle Festival of Surfing which incorporates the high school challenge, this year sponsored by Burton Automotive.
Around 240 surfers from 29 schools ranging from the Illawarra to Coffs Harbour took up the challenge this year with two schools from our Northern Beaches taking out both the boys and the girls divisions - Narrabeen Sports High School Team 1 won the Boys Division and Northern Beaches Secondary College Team 2 secured the Girls Division, the fifth successive year that a girl's team from the Northern Beaches Secondary College has taken the silverware at this rapidly growing event.
There's some great surfers on these teams who could go on to great things with the right support. Avalon girl Lucy Coleman is a stand out according to Team Mananger and surfer Adriaan van der Wallen - surf sponsors please take note!
We also received some great images by Northern Beaches up and coming Photographer and Freshwater student Hunter Key to go with this little inspiration for all those heading back to school this week.
On Thursday we spoke to Surfest organisers and they will be sending us Notice of when you can all sign up for Surfest 2016 which we'll run in your News page as soon as it arrives - applications go out in December of this year. You can find out more at: www.surfest.com
Hope you all have a great Term Two!
We thank Adriaan van der Wallen for the following report:

Surfest 2015
By Adriaan van der Wallen
From Coffs Harbour to Illawarra – and with two invited teams of competitors from Vanuatu – young surfers, their
teachers, parents and guardians travelled to Newcastle to participate in an event characterised by great surfing and new
friendships.
With a rising, glassy swell featuring set waves that occasionally threatened 2m, the 64 boys' teams and 17 girls' teams
took on the comp with huge enthusiasm. As the heats progressed and the tide dropped the conditions became difficult.
The last two heats from Round One were the toughest of the competition. Big waves and tough rips faced the teams
from the 3rd and 4th heats of Round One Open Girls.
NBSC Girls Team 1, first timers from Cromer Campus, put in a valiant effort but struggled against break and the rip that took one competitor from another team some 300m down the beach. They gave it their best effort but were unlucky to score a quality wave. They finished only 6 points short of the top 8 and will now have something to aim for next year.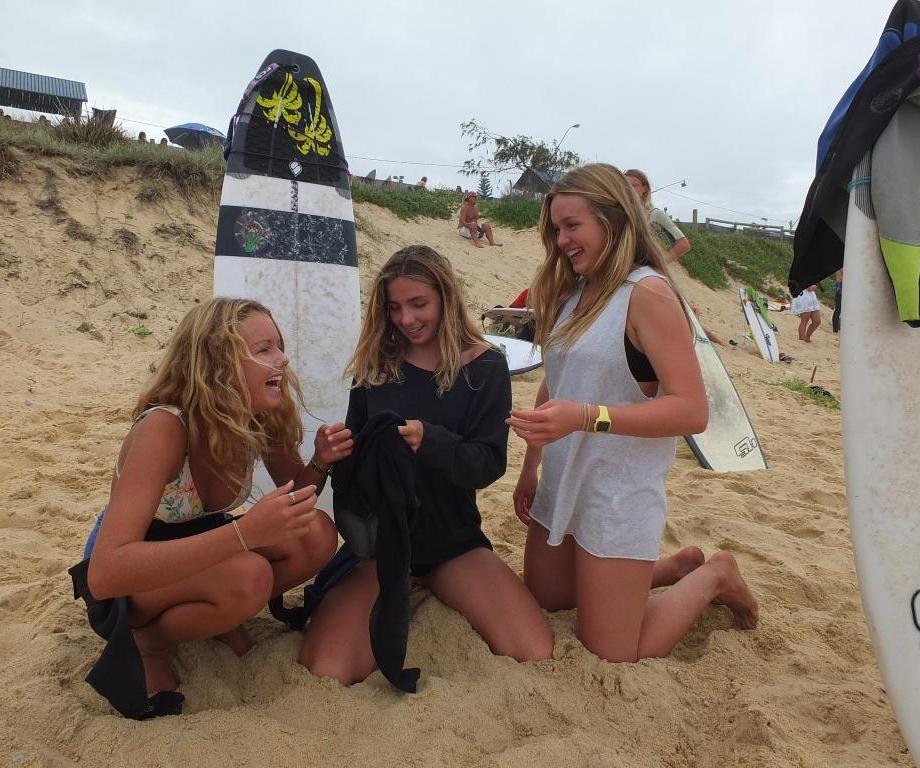 Girls Team 1
Our NBSC Girls Team 3 did qualify for the final 8 however due to the postponement of eight heats the previous day the finals were cut short with only the top 4 teams entering the final. NBSC Girls Team 4 placed 1st on points with NBSC Girls Team 2 were in 2nd place as they went to the final. Team 4 was new to this competition with one girl who'd never entered a competition. Pressure to hold 1st place from the defending champions would be in their minds along with great friendship.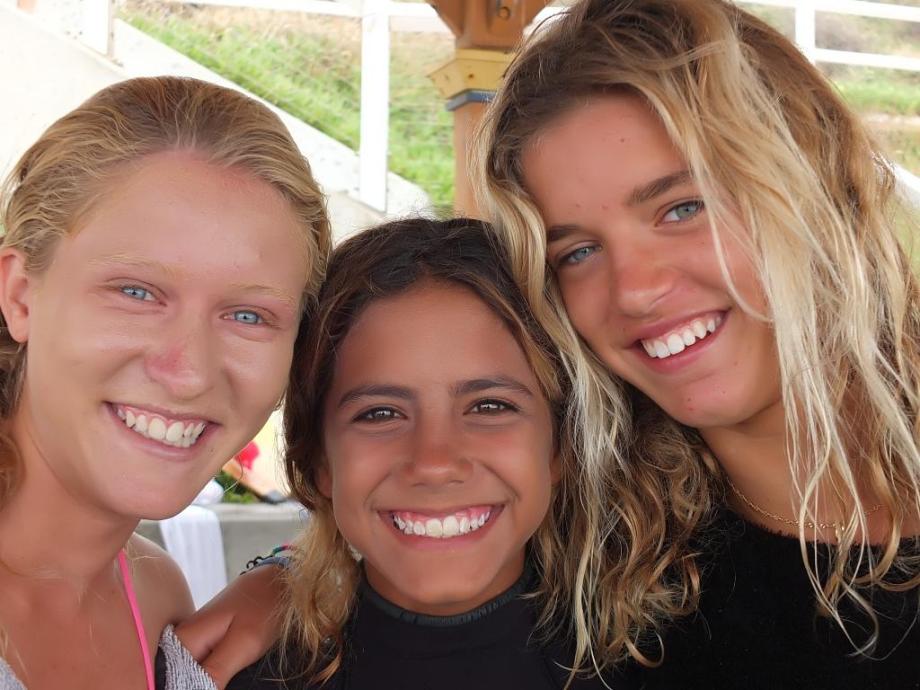 Girls Team 4
The surf had become difficult and the calm glassy conditions of the morning had gone. All teams struggled to get a third wave count. Team 2 triumphed with more than triple the point score of the other teams, while there was only 1 point separating 2nd 3rd and 4th. NBSC 4 finishing 4th.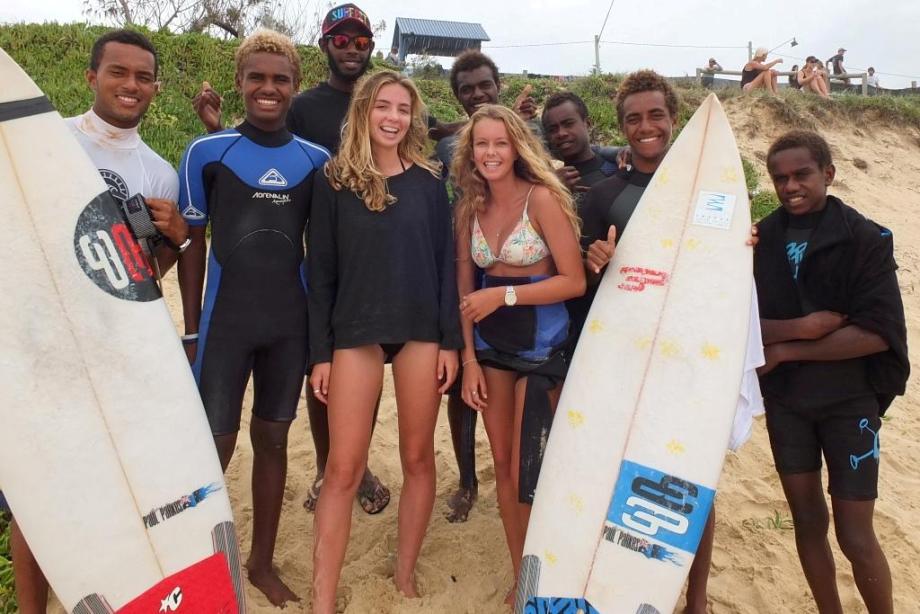 Our NBSC girls with the surfers from Team Vanuatu.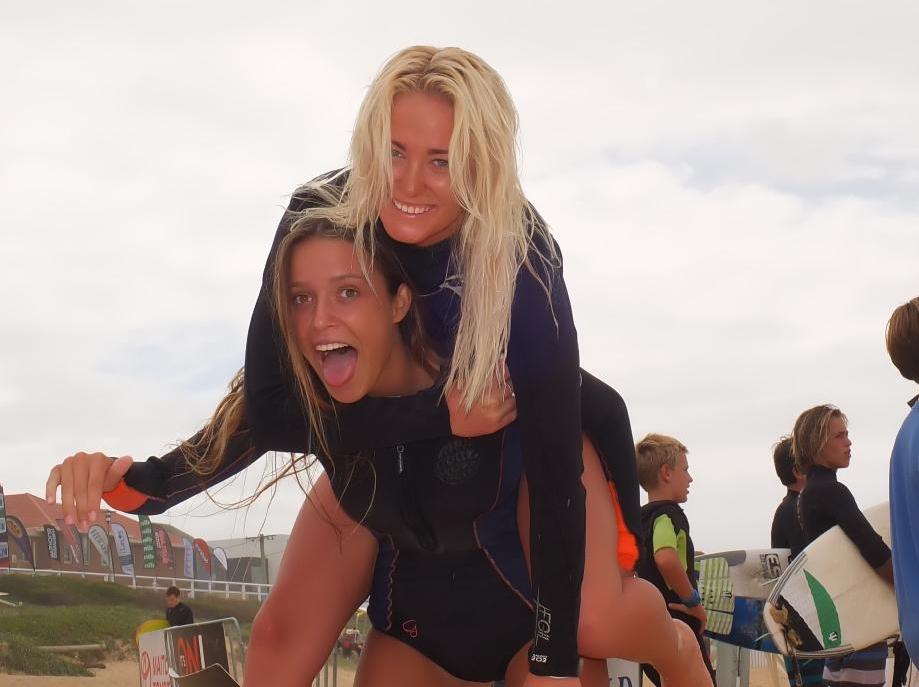 New girls enjoying the moment.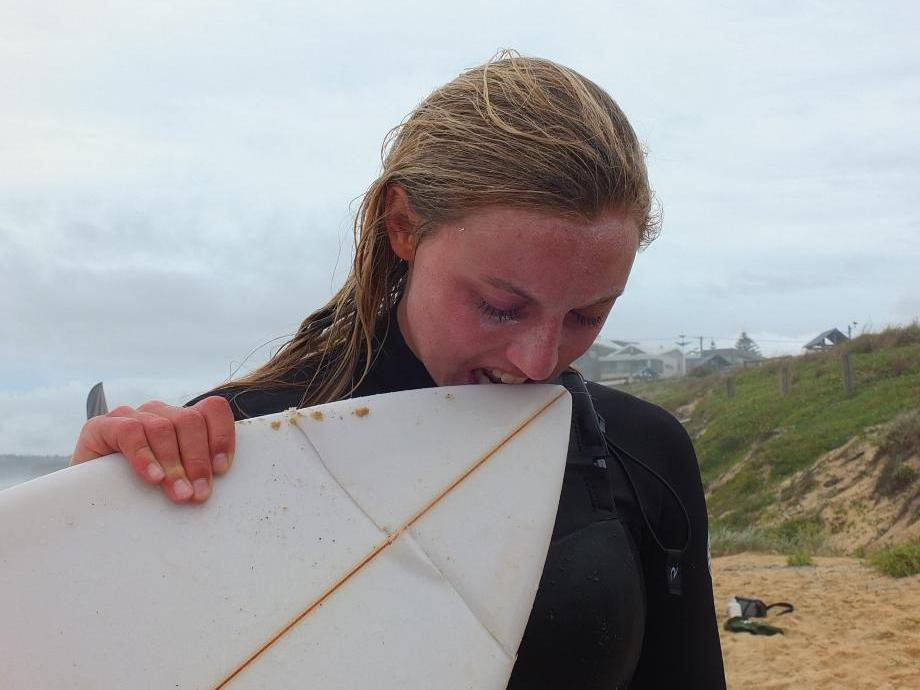 Not everything went our way.
Round 1 of the boys started the event with a high tide and a long wait between sets that made it challenging for team riders to score a quick wave. Most of the heats saw teams using their bonus time in search of waves. Scores varied as some heats received plenty of waves while others seemed to be surfing a lake. As the conditions changed teams faced a difficult bank and a constant sweep south taking surfers off the bank and out of position. Position in the break was critical. With so little time to find a wave the ability to read the waves proved to be the difference between the boys teams. The level of surfing was up from last year and our boys teams were familiar with the format.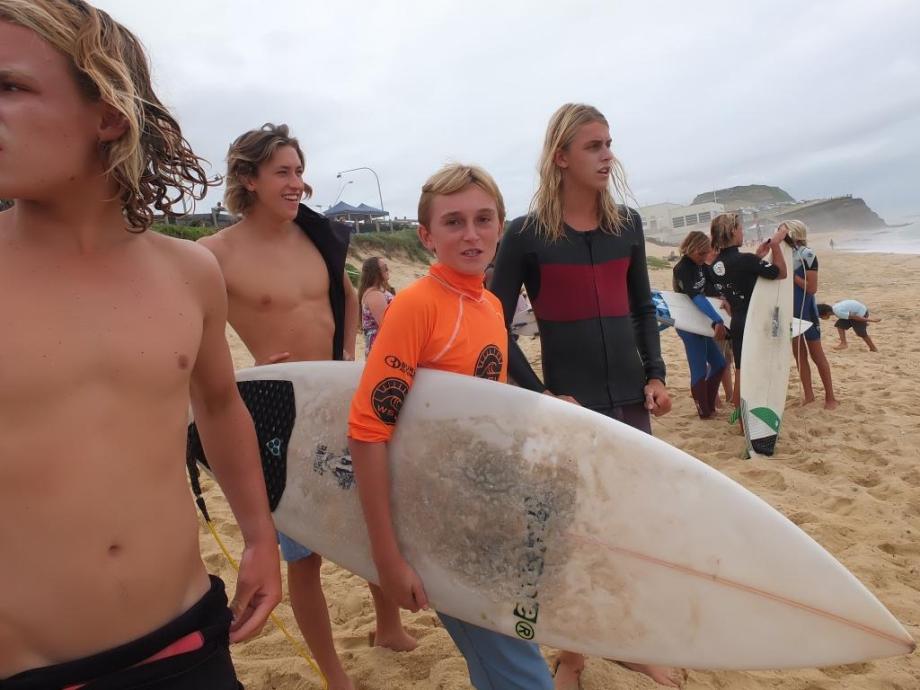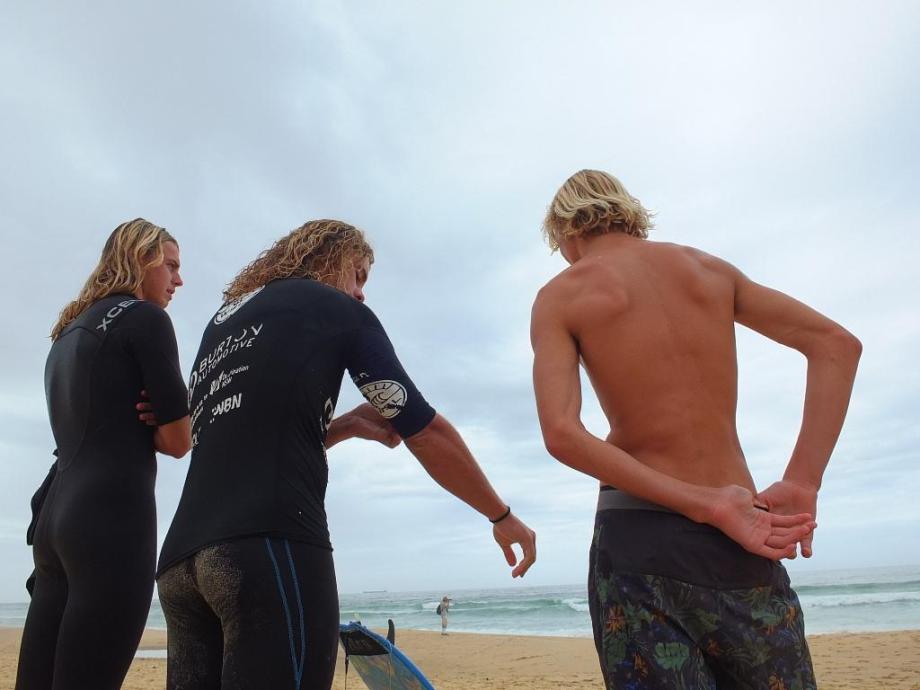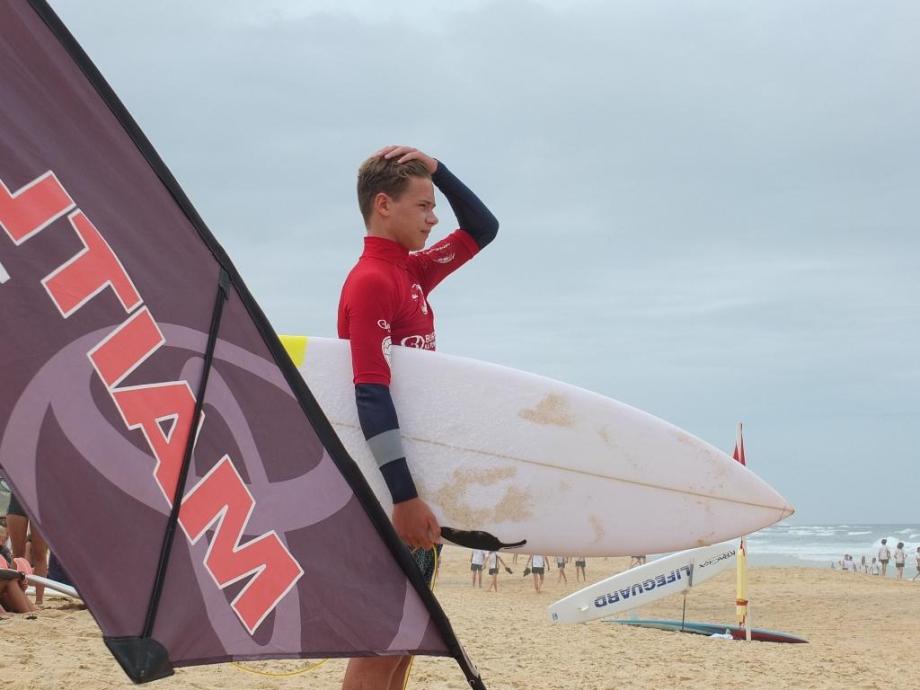 Team 3 waiting game.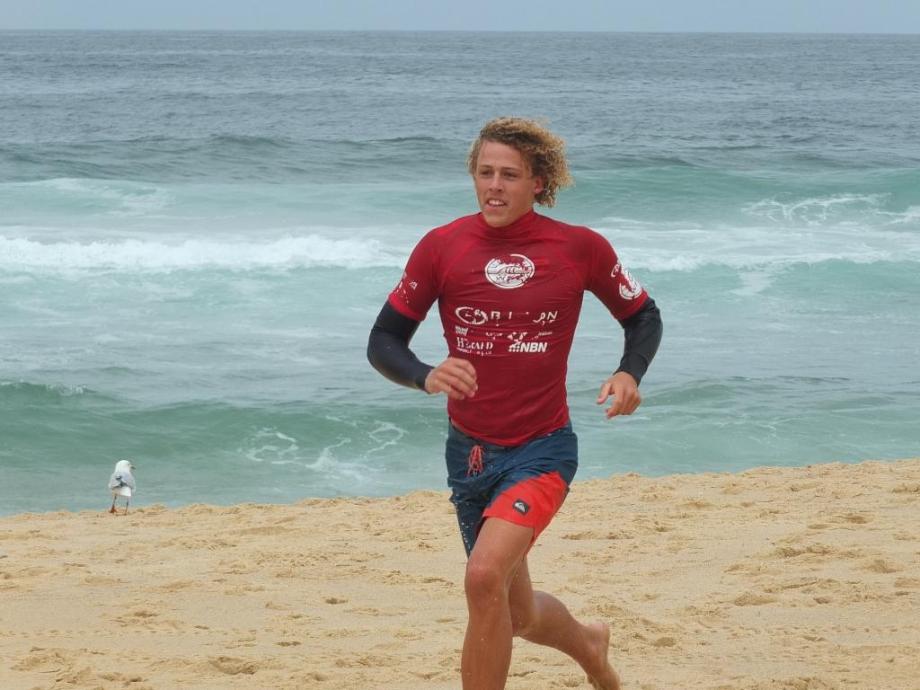 Team 3 run for it.

The first 8 heats of the Open Boys Round 2 were postponed till the following morning. The waves were clean and glassy with some sets amongst the 4 foot range. Vertical moves and combinations were common and there was no room for error. Bonus points made a huge difference with the run up the beach to beat the clock to acquire another point or two. It proved too much for some, missing valuable points and getting knocked out of the top 8.
As with the Girls qualifying for finals, the boys teams needed to make the top 8 rather than the top 16 in previous years. Sadly we fell short of the top 16. Our Boys Team 1 and 2 were in their third year at this event and knew the format well. For most of them this was their last run at the event as they are in their final year at school.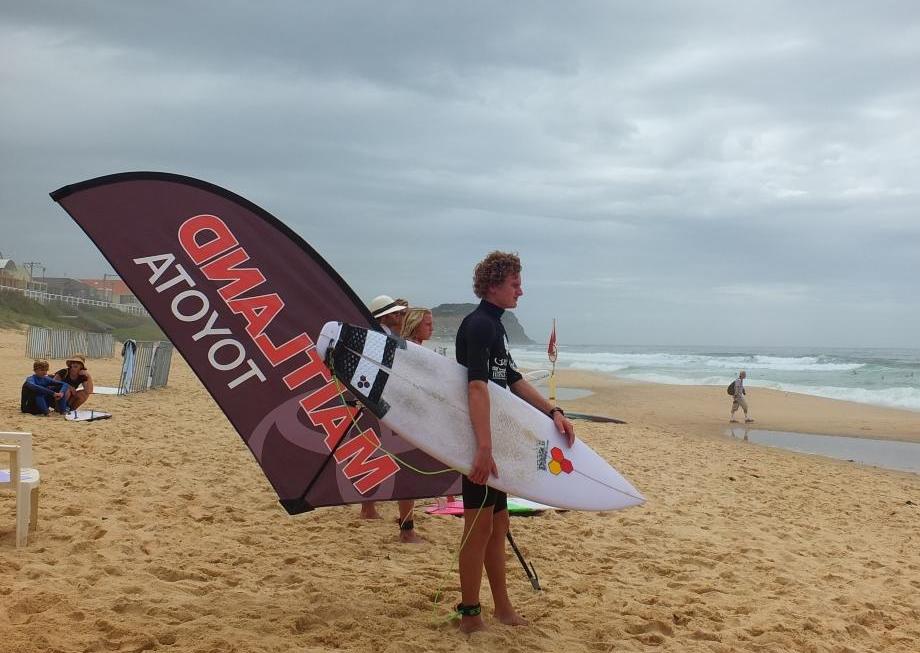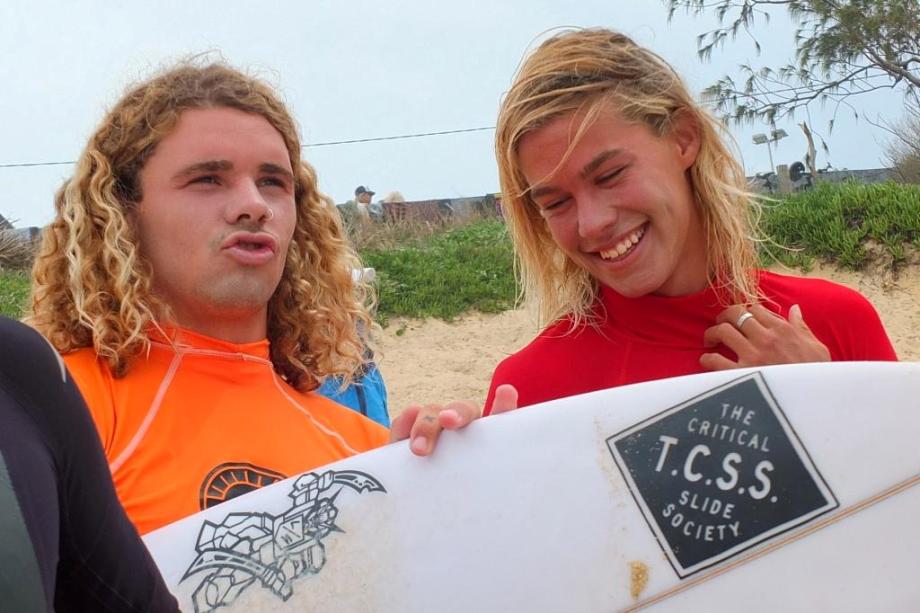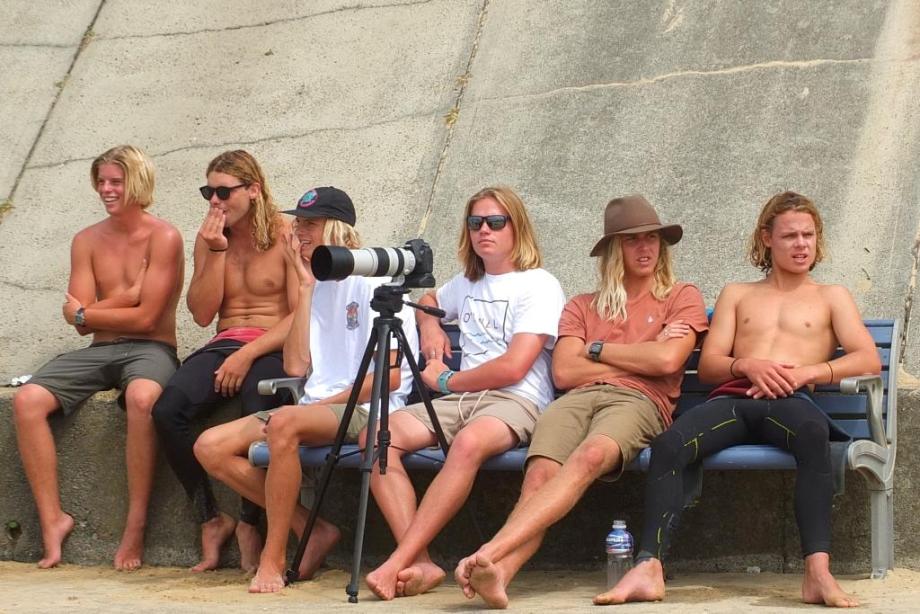 Relaxing between the heats.
I'd like to thank them for their encouragement of the junior teams and sharing their enthusiasm and the spirit of surfing.
___________________________________
2015 Northern Beaches Secondary College Surf TeamsBoys
Team 1: Jason Phillips, Conor Wood, Ryley Tomkins, Ryan Egall
Team 2: Ben Moss, Jordon Tremlett, Mitch Scott, Daniel Rashleish
Team 3: Ethan Neville, Ty Hatch, Mitchell Naylor

Girls
Team 1: Lara Matthews, Alyssa Deal, Emily Hockley
Team 2: Lucy Coleman, Alysse Cooper, Tianna Reid, Maddie Cunico
Team 3: Casey James, Sinead McNamara, Ali Cook, Mikaela Beatie
Team 4: Tessa Berkeley, Anna Del Santos, Tara Schmidt

RESULTS OF THE 2015 BURTON AUTOMOTIVE HIGH SCHOOLS CHALLENGE
Girls division
1. Northern Beaches Secondary College Team 2 (32.6)
2. Swansea High School (13.6)
3. Great Lakes College (13.1)
4. Northern Beaches Secondary College Team 4 (12.6)

Boys division
1. Narrabeen Sports High School Team 1 (64.5)
2. St Pauls Catholic College Manly (45.2)
3. Mackillop College Team 1 (31.6)
4. Kotara High School (25)

Team Managers Mr Adriaan van der Wallen and Miss Shelly Carrier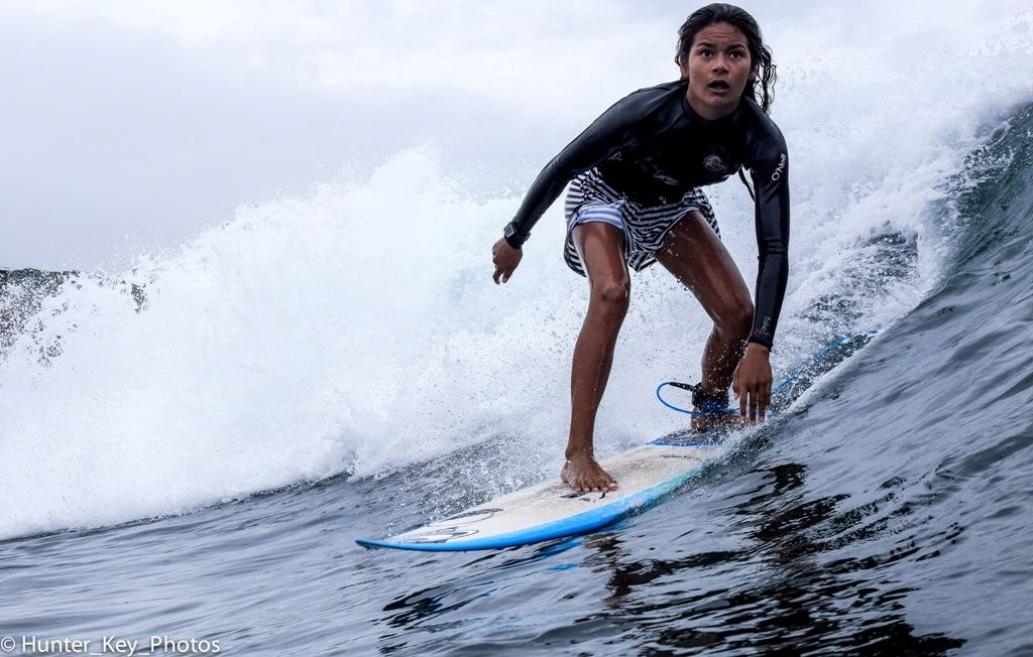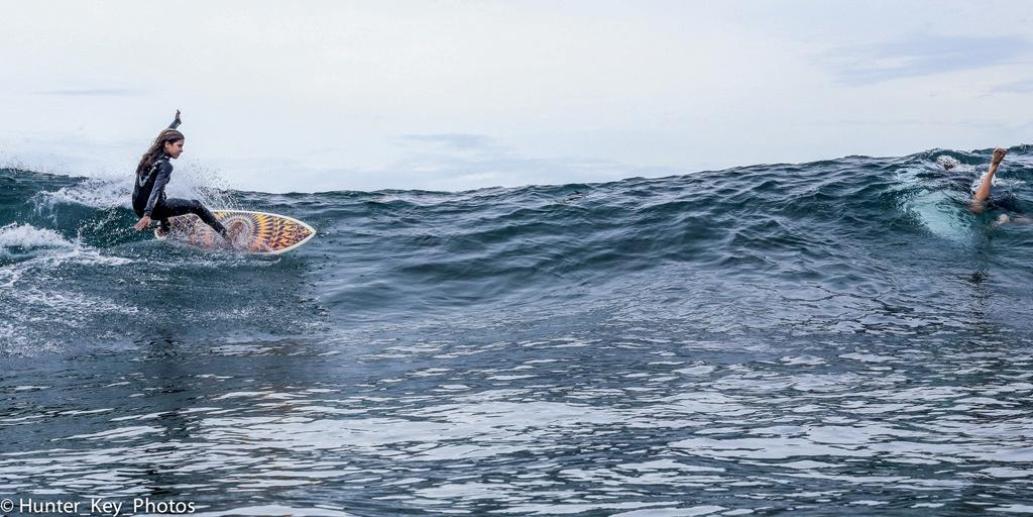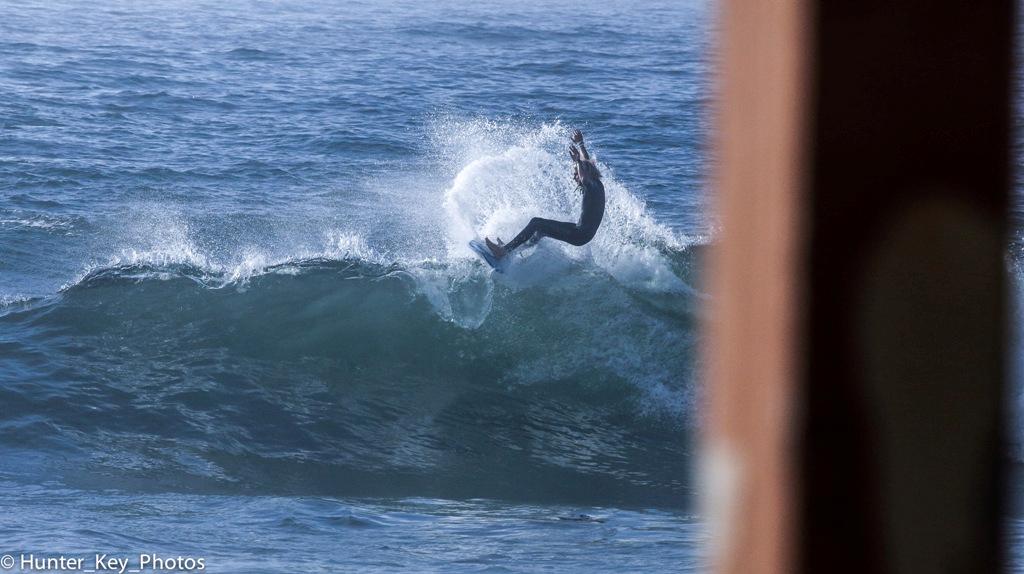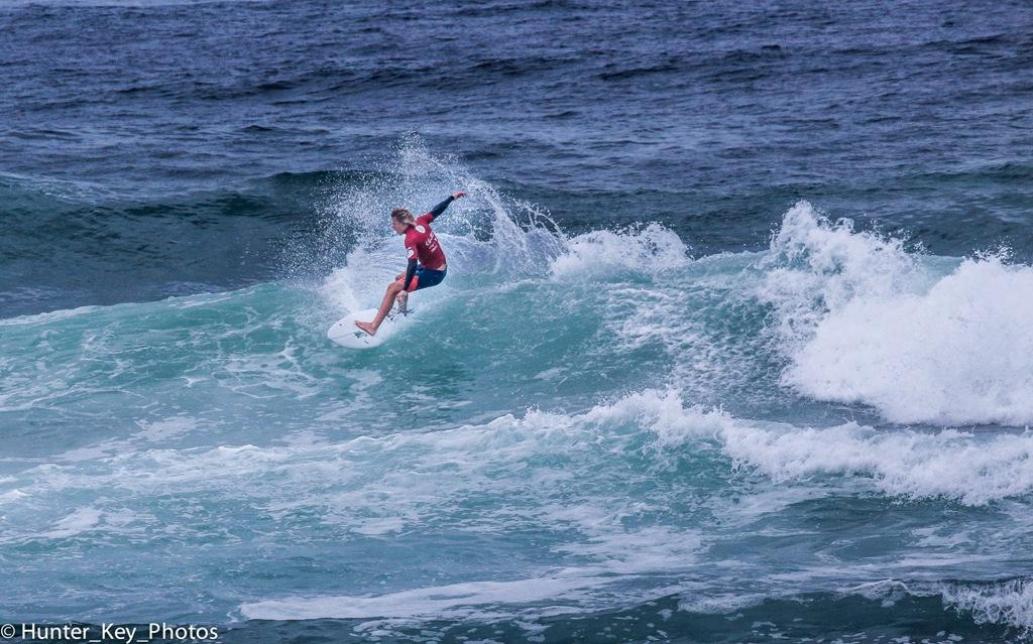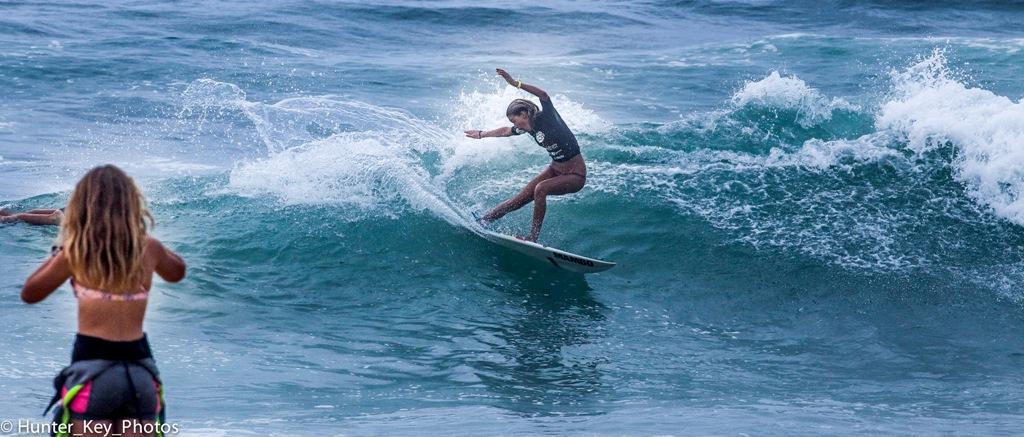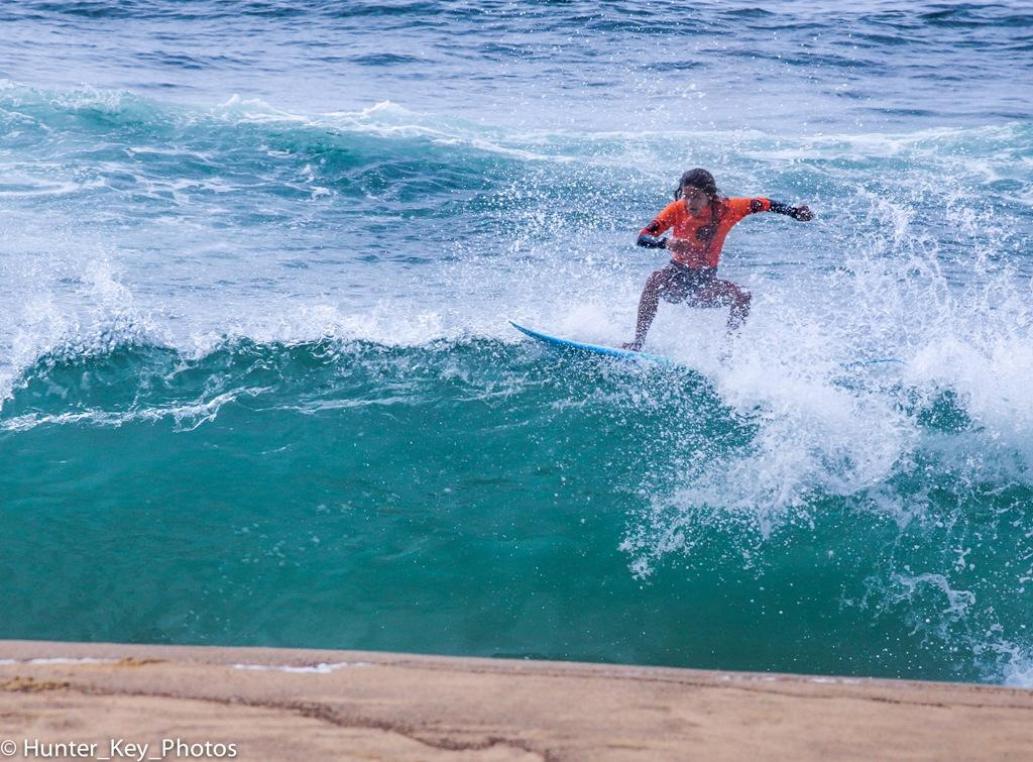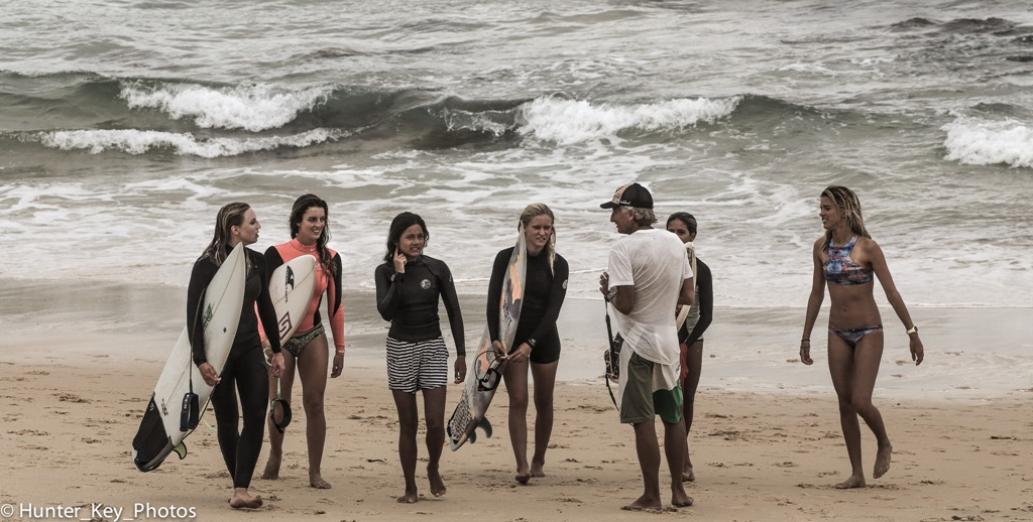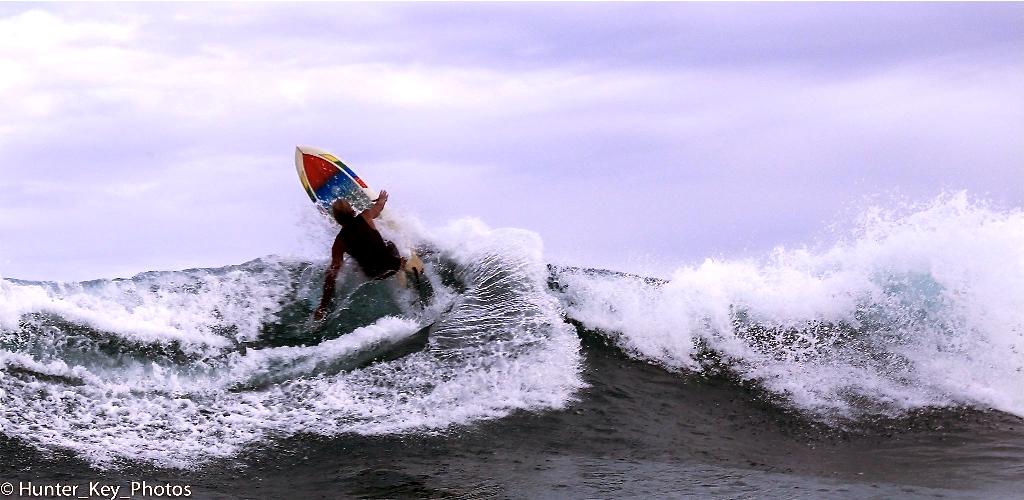 Adriaan van der Wallen at Newcastle
Report by Adriaan van der Wallen - Photos by Hunter Key and Adriaan van der Wallen, 2015.