November 17 - 23, 2013: Issue 137
The Speaker of the House comes to Speakers' Corner at the RPAYC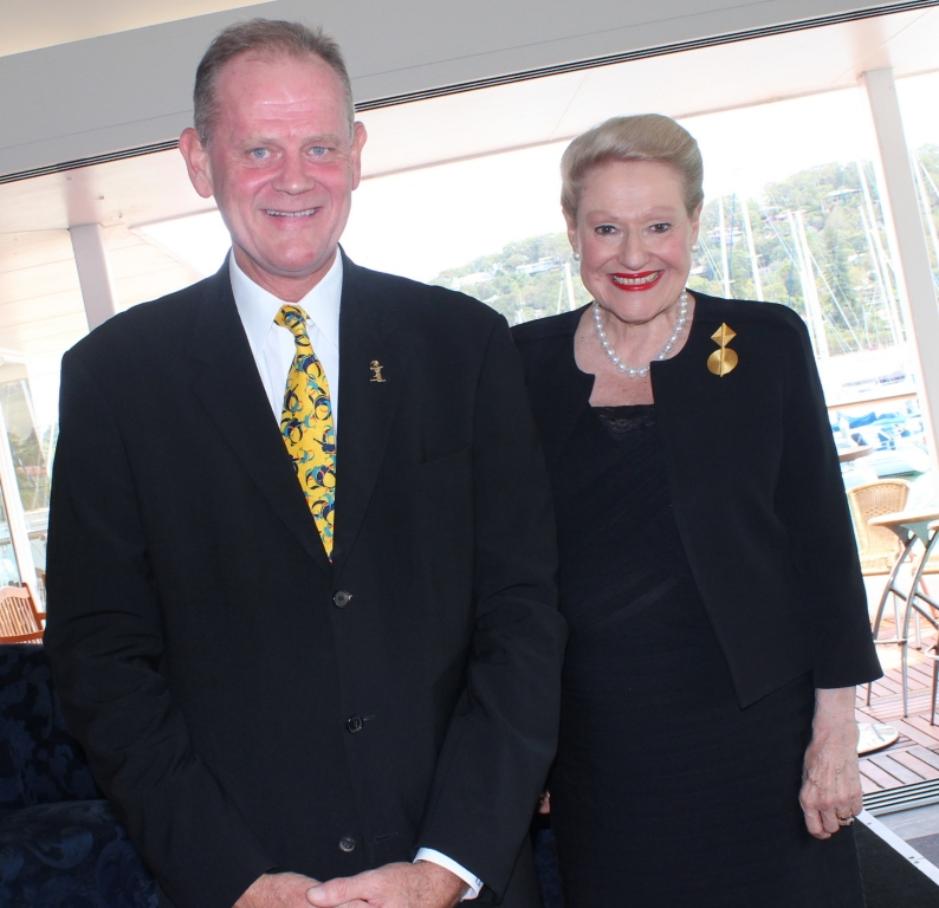 MC Tim Shaw with Hon. Bronwyn Bishop MP at the RPAYC Speakers' Corner.
The Speaker of the House comes to Speakers' Corner at the RPAYC
The Hon. Bronwyn Bishop MP made her first public engagement as Speaker of the House when she was welcomed as guest speaker at the Royal Prince Alfred Yacht Club's Speakers' Corner event in Newport on Friday 15th of November, 2013.
In an engaging and interesting Q&A interview with guest MC and fellow Pittwater local Tim Shaw, Bronwyn Bishop shared some insights into her political career from the young Liberals to 20 years as a Federal MP to being elected Speaker of the House this week. She also shared some stories about her childhood, her family and life on the northern beaches, her appreciation of the Mackellar electorate and aspirations for the country and some candid tales of what goes on in Parliament.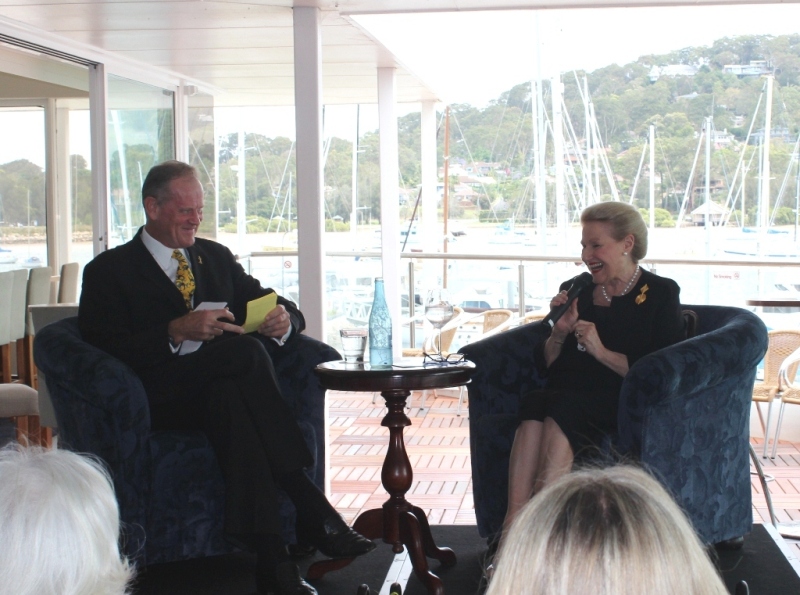 Tim Shaw interviews the Hon. Bronwyn Bishop on the couch at the RPAYC
An audience of 100, mostly members of the RPAYC, were entertained by Madame Speaker and the MC Tim Shaw with some questions also coming from the floor.
When asked how she would like to be remembered after 20 years in Parliament, Bishop said with a smile, "What do you mean, I am only just starting." You could hear a pin drop in the room as the pair spoke for more than an hour.
Speakers' Corner is a relatively new concept at the yacht club where a lunch is held on the 3rd Friday of every other month to accommodate a guest speaker in a relaxed environment. This was the fourth instalment for 2013 with previous speakers being highly respected and adventurous sailor Sean Langman, Sea Shepherd's Jools Farrell and a panel of RPAYC life members.
A "Speakers' Corner" is an area where open-air public speaking, debate and discussion are allowed. The original and most noted is in the north-east corner of Hyde Park in London.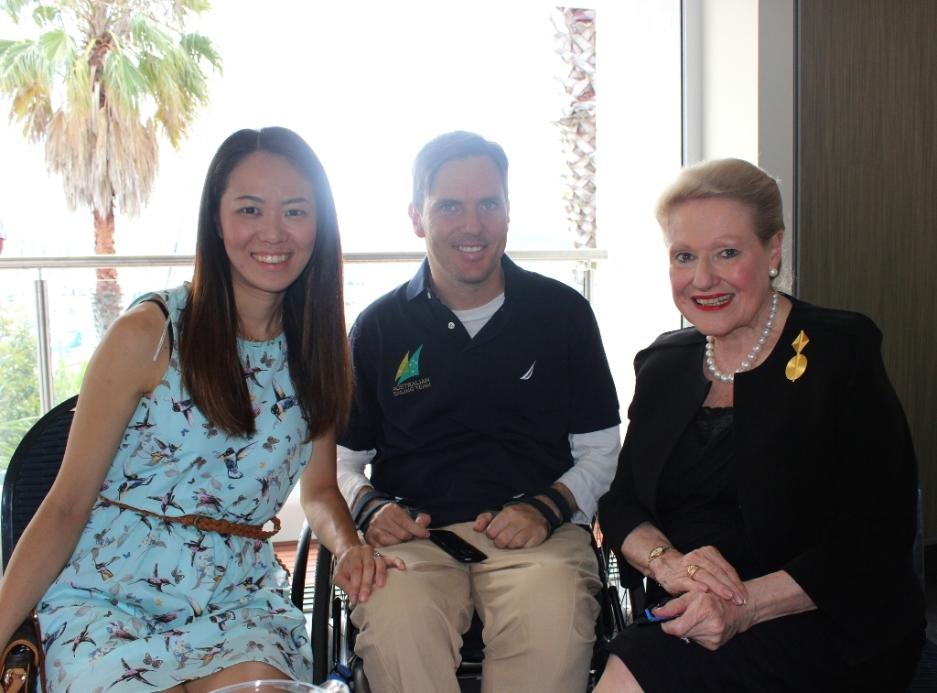 Hon. Bronwyn Bishop MP with 2012 London Paralympic gold medallist Dan Fitzgibbon and his wife Kumi.
Report and Pictures by Damian Devine, Marketing & Publicity Manager, RPAYC.