July 15 - 21, 2012: Issue 67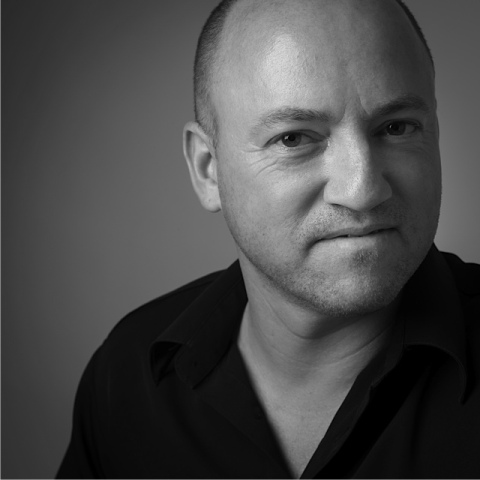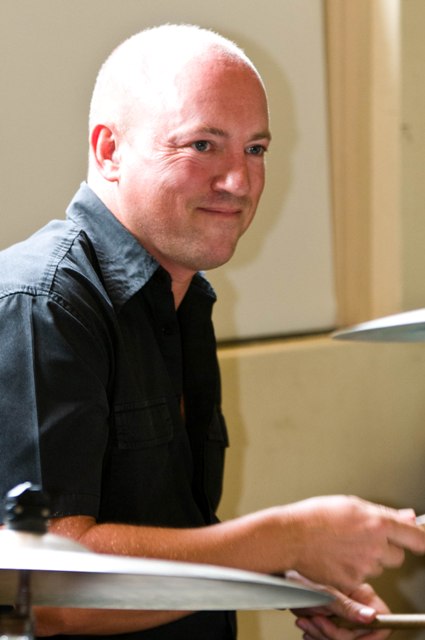 Simon Abbott by Michael Mannington, January, 2012.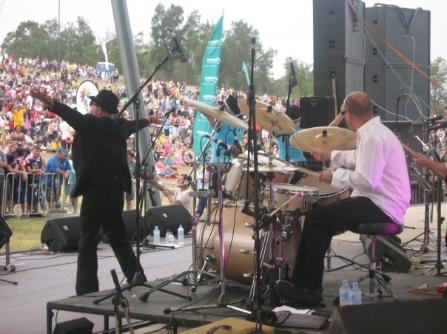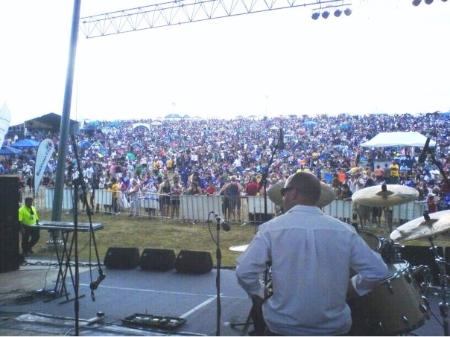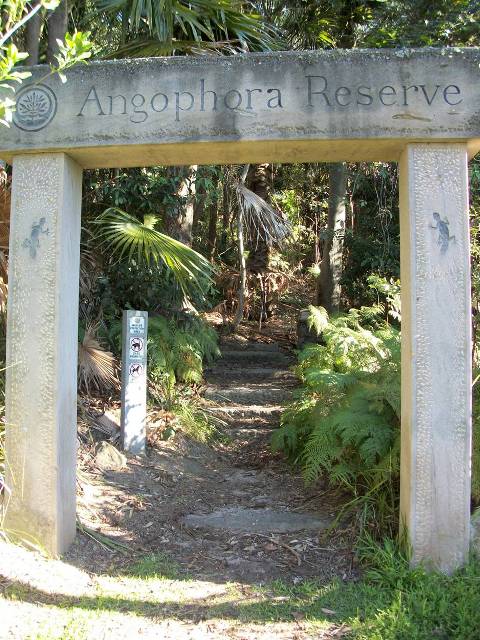 Copyright Simon Abbott, 2012. All Rights Reserved.
Simon Abbott
Drumming is one of the most physical professions as a musician, you have to be physically and mentally fit, capable of sustaining a high performance for longer then your average marathon, and prepared to sweat. It is also a profession that reminds many of the ocean's waves and the rolling green hills of land. It is innately linked with the natural world and its heartbeat as much as being a finely crafted creative skill that develops with the drummer.
Last Summer we met a softly spoken Pittwater professional drummer with a keen sense of rhythmn and an approach to life that is a breath of fresh air. Simon Abbott, playing with the Bopulaters this evening at LA Bar from 6pm, already has a long road behind him...
I was born in Sydney in 1971 to the parents of '10 pound poms' who had arrived in Sydney from Manchester in the late 60's with almost nothing but the clothes on their back. After making some money in Sydney they bought a small farm in outback Queensland where they stayed for a few years and had another child. In the mid seventies they decided to take a year out and return to the UK to see family and friends.
When they tried to return to Australia they were not allowed re entry into the country. The immigration laws in the mid seventies were very strict and even though they had two Australian children they were not allowed to return. My father tried unsuccessfully on two occasions to return to Australia to get a job that would allow us to return (a job no other Australian could do). After this we gave up on returning and settled in the UK.
I always had a yearning to come back and would watch anything on TV about Australia with fascination. My younger sister emigrated to Avalon about 13 years ago and I would come out and visit her almost every year. When I met my wife Maria in Scotland we decided that we would move to Australia. We looked around most of Sydney and Melbourne but just couldn't find anywhere that we'd rather be than here in Avalon. It has its own special little vibe that you don't get anywhere else, and here we are 6 years later with a family of our own, Elly age 5, Archie age 2 and another baby due in November.
My musical journey started at a very young age. I would be banging on just about anything I could get my hands on, including my sister's heads! In my younger years I was a big fan of classical music and collected many records as well as staying up late to listen to concerts on BBC Radio 3. By the age of around 12 I was listening to a lot of my Dad's music like Otis Redding, The Beatles and Van Morrison. My dad wasn't happy when he found out I'd been swapping his records with the other kids at school!
I didn't get any formal music lessons in my early years apart from a brief painful spell of learning the violin.
When in high school in Wales I remember seeing a boy get up in assembly and perform a drum solo, I just remember being completely mesmerised by it and in awe of him. From then on any opportunity I had I would be on the drums, and I found I was quite good at it. Instead of doing my homework I'd be bashing away with a pair of foam drumsticks on my bedside table in time to meatloaf or Status Quo or the Police or the Jam which I was a huge fan of.
At the age of around 21 I got my first drum kit and would spend any free time playing with my guitarist buddy, (At this stage I was working as a chef in Scotland). After several years of self learning and playing in amateur bands I decided to get serious about music and studied music at the University of Aberdeen. This really opened my understanding of music theory up and allowed me to then get into all the drumming technique books of which I have a large library of. Any spare time when I wasn't cooking would be spent locked in my room where I had a full size drum kit.
At this stage I started working with more serious bands and getting paid for it. Bands such as Pink Floyd tribute Virtual Floyd, the 16 piece Soul/motown band Souledasylum and other corporate/function groups. I also played in musical productions such as Godspell and We Will Rock You. I left the cooking profession at the age of 30 and started playing and teaching professionally, I went back to the University as a tutor helping train music teachers the rudiments of drumming.
I continued to be in demand as a drummer in Aberdeen but felt like I wanted to move to a bigger city where there was a more varied scene.
This was the ideal opportunity to make the move back to Sydney which we did back in February 2006. Since then I have set up my own drum tutoring business here in Avalon which has built up steadily over the years. I also teach drums at two schools in the Hornsby area.
I've had to build my reputation as a drummer from scratch here in Sydney but over the last 2 or 3 years I've gotten busier playing with many different groups as a freelance drummer such as Hotel California, The Australian Blues Brothers Show, PanoRama, The Story of the Bee Gees and other cover/tribute acts and a local group based here in Avalon called the Bopulaters which is great to be involved in. Jonty writes great songs and the musicians are all very good players and nice people.
I've also played on several recordings by songwriters and independent artists. Sound and video samples of my playing can be seen at www.simonabbott.com.au
Music and drumming is an absolute passion for me and I consider myself truly blessed to make a living out of doing something I love and live in such a beautiful place as Avalon.
How did you create a balance between being a drummer or chef, which can both be night-time professions
I had a very good relationship with the head chef who would let me off work when I had a gig. I told him it was important to me and he understood. He's still a very good friend of mine.
How did you shift from one profession to the other?
I went down to a 4 day week, then 3. I did a gig with a trombone player who owned a music store and he asked me to if I'd be interested in teaching there. There was soon a huge waiting list of up to 2 years for drum lessons and I ended up working 5 days a week there.
How important is practicing and how often/many hours would you do each week of this?
Practicing is really everything when learning an instrument, you have to gain a high level of mastery to be able to express yourself freely, I'm still working on this!
When I was working split shifts as a chef I would practice in between shifts for 3-4 hrs per day and most of the day on my days off. When I turned professional I would practice 4-6 hrs per day most days.
These days I'm a lot busier with other commitments such as sharing looking after the kids but I try and practice 1-2 hrs per day when I can. A lot of my drumming time these days is taken up learning material for shows or bands I'm working with, writing out charts etc.
When I get time I work on different drumming ideas and techniques, I still get the same kick out of learning as I did when I first started, and you never stop learning.
What is your favourite place in Pittwater and why?
My favourite place has to be Avalon Ocean pool, I go down there most days and love to have a run on the beach and dip in the pool. Also love walking around Angophora reserve.
What is your 'motto for life' or a favourite phrase you try to live by?
Pretty simple really be nice to each other, share the wealth. Be passionate about what you do or don't bother.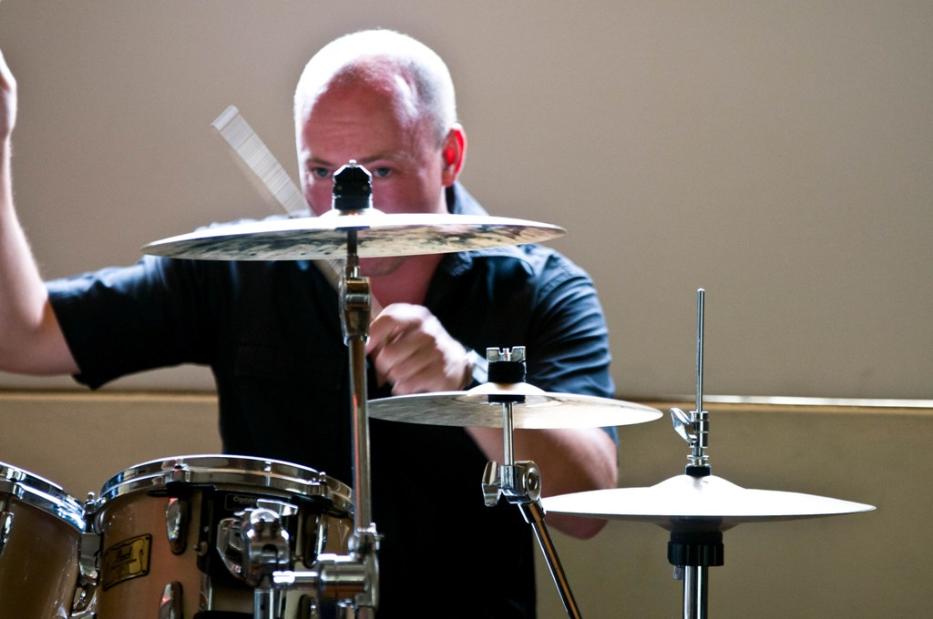 Simon Abbott at work by Michael Mannngton, January, 2012.