November 27 - December 3, 2011: Issue 34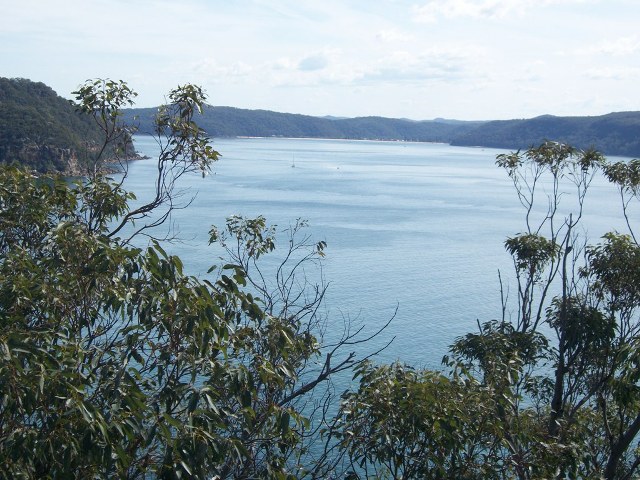 View to Central Coast and Hawkesbury's mouth from tip of Shark Point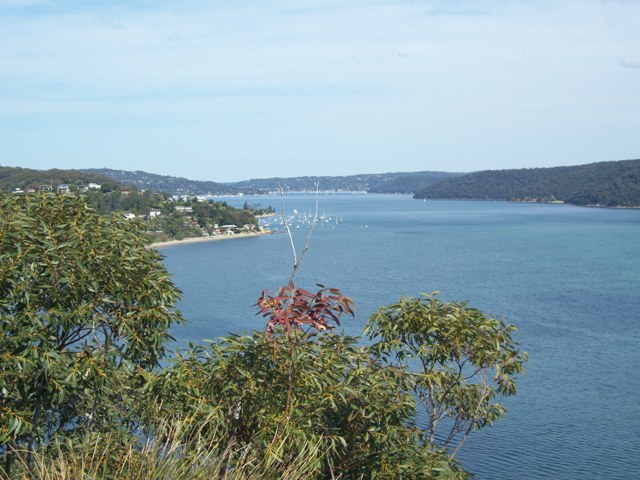 The view down the estuary
Towards the Lighthouse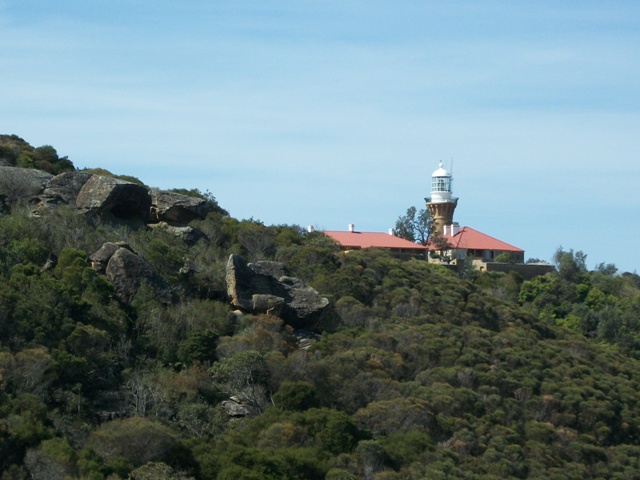 Copyright Pittwater Online News, 2011. All Rights Reserved.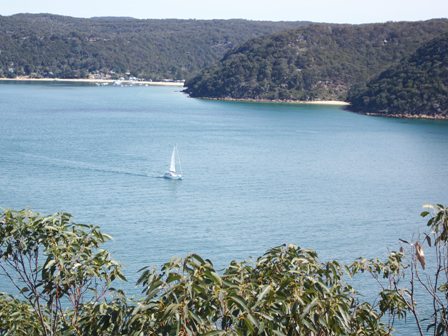 Shark Point
Barrenjoey Head
Also once called Steel Point, Shark point, on the western tip of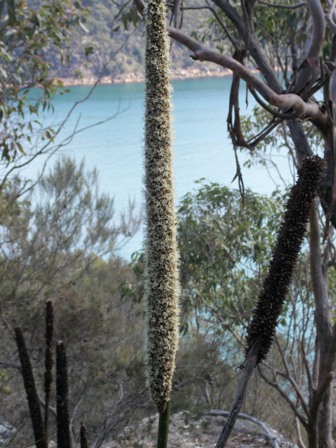 Barrenjoey Headland, is one of those quiet flowered reserves off the main track up to the lighthouse that has boulders, a groovy little cave and views to the mouth of the Hawkesbury, over Lion Island, right down the estuary and over to the Central Coast. In their seasons there are flannel flowers, bush iris, bottlebrush, bush fuchsia, fringed violet, and around and between the shelf of boulders on its western most tip, a profusion of galun, or grass trees. Grass trees have a meaning and essence of 'connection to heaven' or spirit if you prefer. This would seem obvious as you stand looking around this vista as though you have your head, literally, in the sky. It also a very earthy sacred place with silver eyes chatting gregariously at you from the gum trees and currawongs, Australian ravens and many other heath birds calling to each other from the brush. Sea eagles, hawks and falcons circle on thermals overhead. Middens, cave art sites and rock engravings remain on these grounds. The site would have offered shelter and abundant sea and bush foods, clearly wallabies loved the shelfs of rock and bush. Whales washed ashore and providing feats are also recorded by early explorers and settlers.
The tracks you wend along to sit in this bush oasis are those smugglers would have once used, right above where the Customs shed once was. The small hollows and niches under rocks their hiding places for illegal spirits. In the waters below and off the rock shelfs are timbers from wrecks of ships that came to grief trying to enter the calmer waters of Broken Bay.
In between this headland, the lighthouse and Lion Island are where huge waves crash in large swells and where the Ariel, a two masted schooner, built on the Macleay River in 1840, was swept into these breakers on July 27th, 1857. She was salvaged; the Dauntless a 22 ton schooner, colliding with another schooner, the Jones Brothers, on 26th November 1894, was not. The Denmark Hill, a three masted wooden barque in 1838, the Rose of Eden in 1852, the Tuncurry in 1916 were all lost to these waters or just off Barrenjoey headland. The Florence, Narara, Narooma (a steamer lost in 1909) and many others have been lost on the rocks under this headland, sometimes with all hands. Warner's Rock (also called Shark Rock) has claimed a few.
Shark point's name reminds us that sharks still frequent these waters and Pittwater itself. Early settlers saw many sharks here. Reports of these predators around Scotland Island and further south fill the memories of locals and also newspaper reports; "there are places for a dusty city man to dream of some of the finest scenery in the world. Past Lion Island, at the mouth, in beyond Scotland Island, the broad water and low tree-revered hills remind one of the lake district in England and of Windemere. All the waters are filled with fish - bream, mullet, flathead, whiting, schnapper, everything. There's only one drawback-the sharks. But then you can go shark-fishing. It's a fisherman's paradise
ON THE HAWKESBURY. (1909, September 28). The Sydney Morning Herald (NSW : 1842 - 1954), p. 6. Retrieved from http://nla.gov.au/nla.news-article15107135
An aquatic reserve extends 100metres offshore from this headland's rock platform today and is a favourite dive spot and water garden for snorkelers. Well worth choosing for a quieter moment; if you can find the tracks…
Further: in file below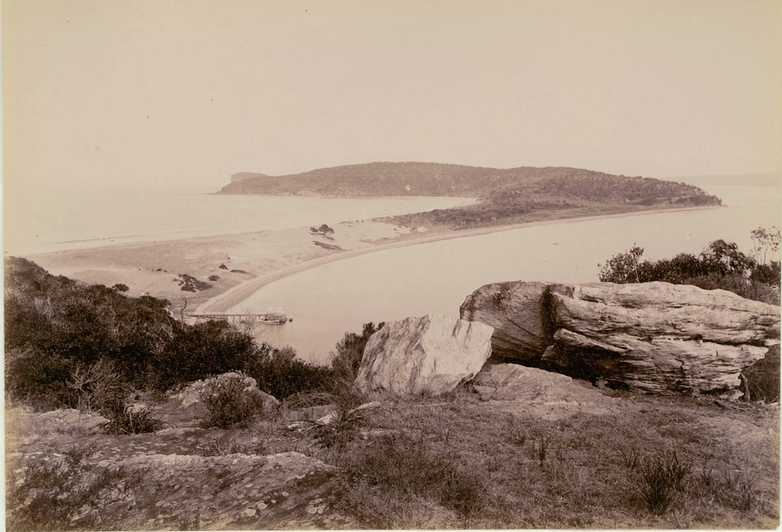 The view east towards Palm Beach 1900-1910. Picture courtesy State Library of NSW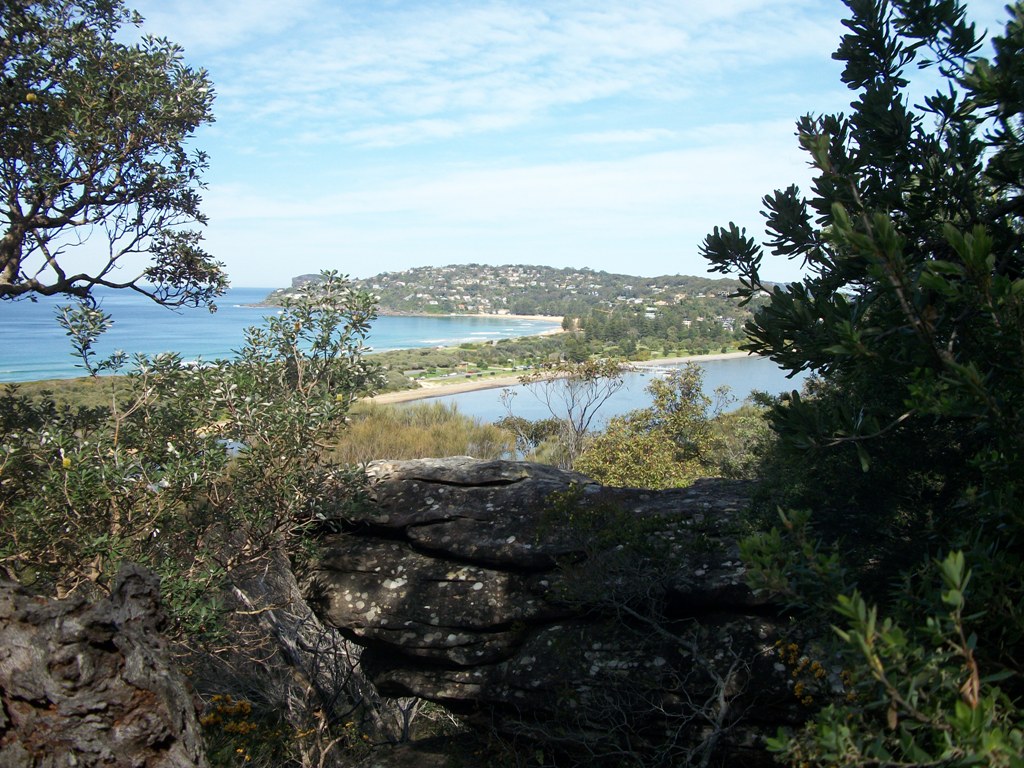 The view east towards Palm Beach, late Sepetmber, 2011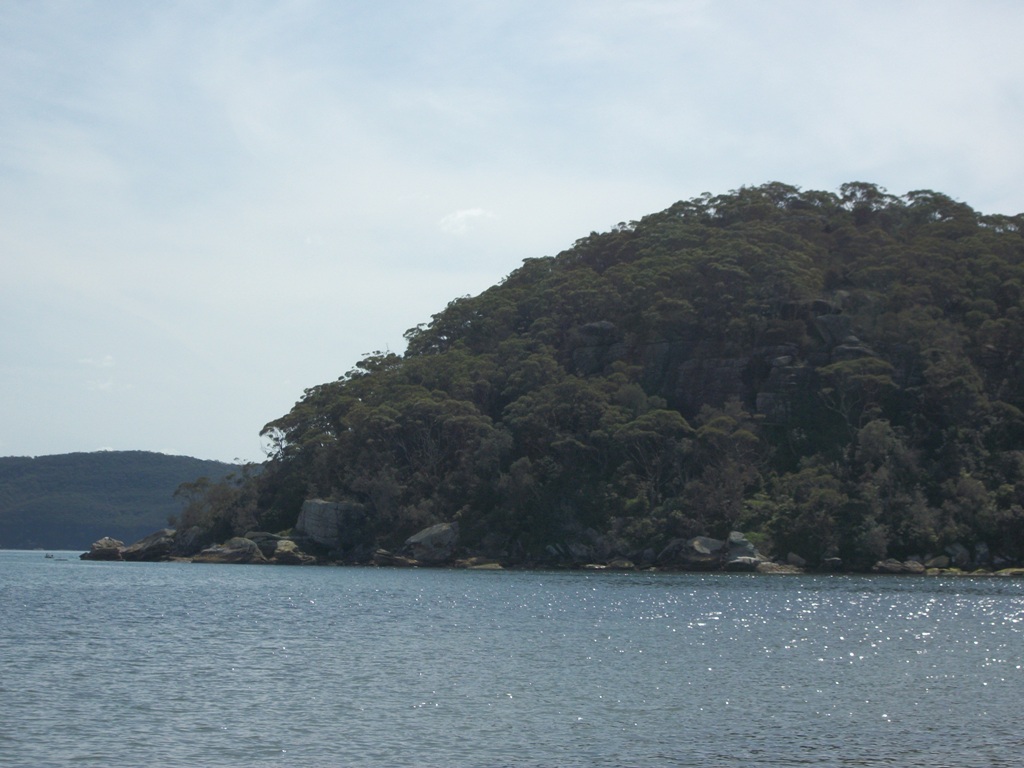 Shark Point, Barraenjoey Headland