February 1 - 7, 2015: Issue 200
Sea-Change; Young Life Savers Participate In Exchange Program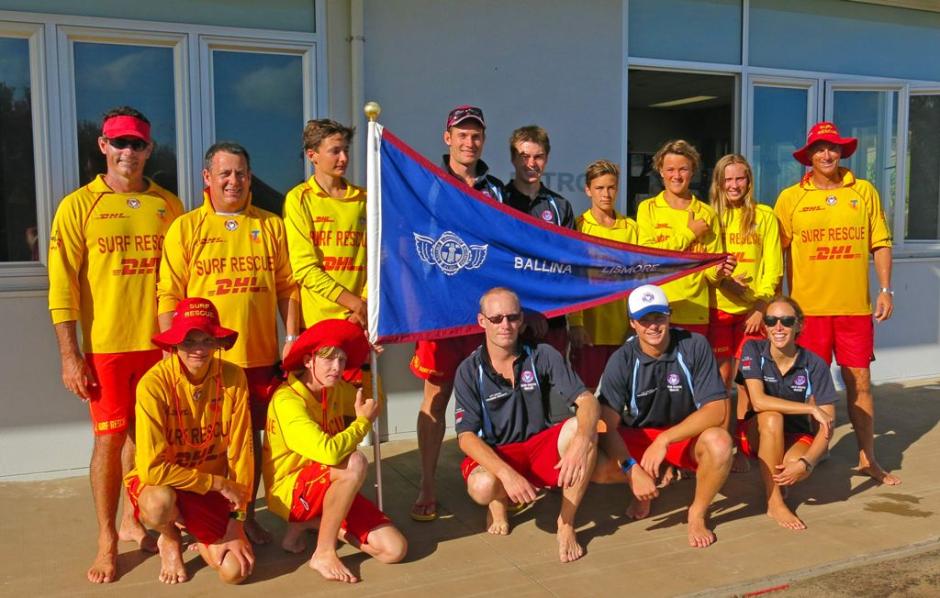 Aidan Clark Bungan Beach SNB, Aimee Clarke South Narrabeen SNB and Clive Cooper Palm Beach SNB with lifesavers from Ballina.
Sea-Change; Young Life Savers Participate In Exchange Program
Thursday 29 January 2015

They say change is as good as a holiday, and City and Country clubbies certainly got that as they participated in the annual Life Saving Exchange Program.
Last Friday 23 January, a group of city lifesavers headed north to spend three days at Byron Bay and Ballina beaches, while a group of country clubbies got to experience life patrolling a busy Bondi Beach.
The annual program aims to encourage lifesavers to develop their skills at unfamiliar beaches, foster cooperation between clubs, and continue the education of the next generation of lifesavers.
Participants in the program were aged between 18-30 and came from a diverse range of surf life saving backgrounds. During their time away apart from their patrol duties they also spent time learning about other lifesaving assets including visiting the various rescue helicopter and jet boat bases.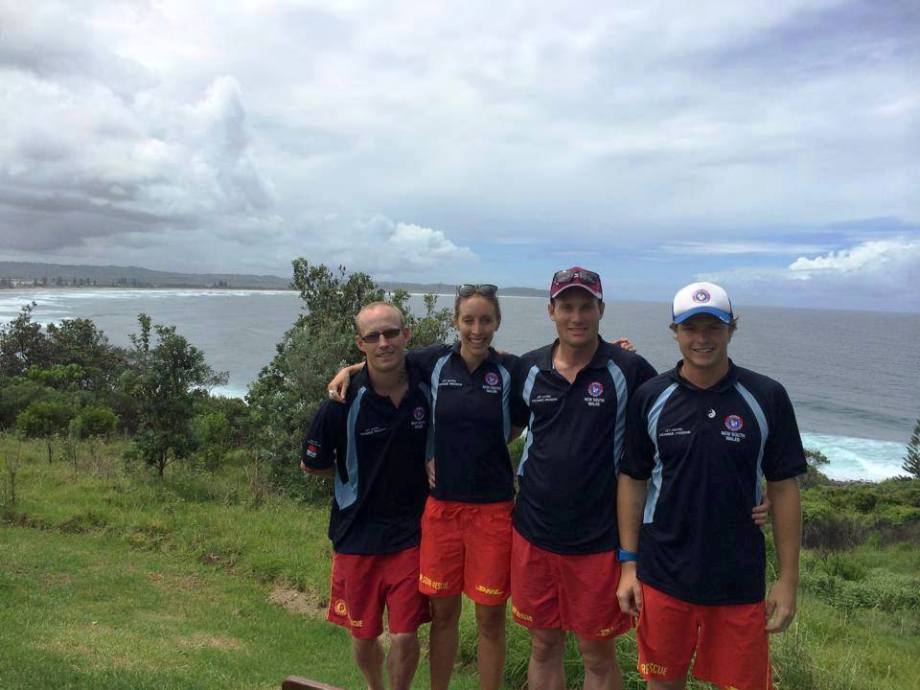 2015 Lifesaving Exchange Program - Lennox Head with Andrew Goodall, Aimee Clarke, Clive Cooper and Aiden Clark
Country clubbies Sarah Elliot (Newcastle SLSC) and Joe Halsey (Narooma) both were delighted with the educational experience they got throughout the weekend. "The exposure to various beaches, blackspot locations and other rescue operators has been priceless," Sarah Elliot said.
"The experience has been great and will definitely inform my role as a trainer of future bronze squads. My highlights were seeing the Westpac Lifesaving Helicopter, the rescue boat and spending time patrolling."
"It's been really good to meet lots of different people from other clubs and to see and talk about how other clubs operate their patrols when dealing with larger crowds," Joe Halsey added. "I also discussed patrolling techniques with other club members, which I found to be a useful experience."
For city clubbie Aimee Clarke (South Narrabeen SLSC), the opportunity to head north was an experience she won't quickly forget.
"We got to meet a great bunch of lifesavers, patrolled beaches with different conditions to our own and learnt about how the rescue helicopter and jet boat operate to support surf life saving efforts. A camp highlight was definitely visiting the Ballina Jet Boat," Ms Clarke said.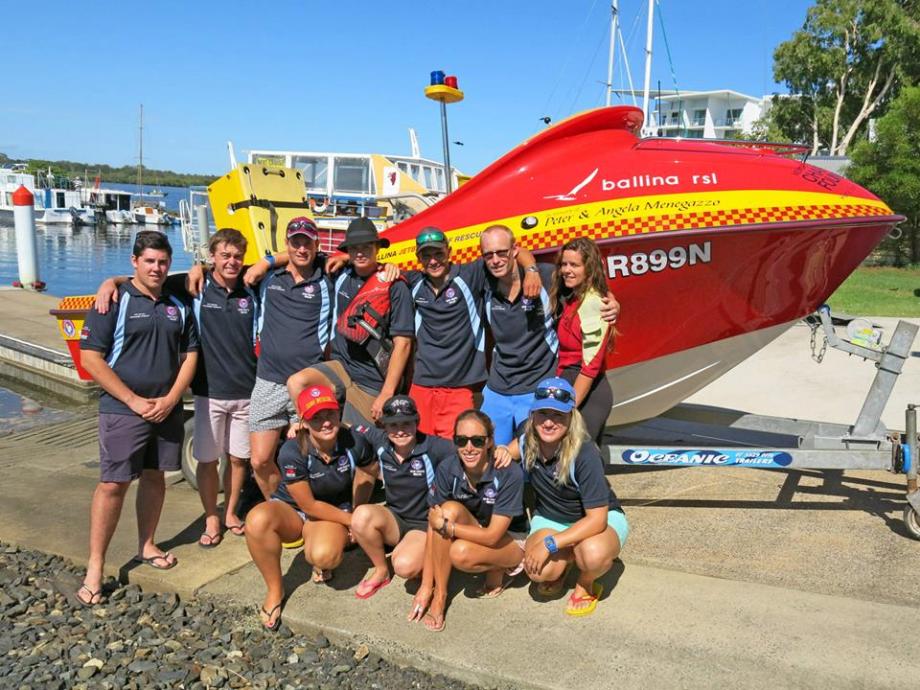 Ballina Jet Boat
"It was great see the crew and boat in action and hear the radio calls around a potential missing person. It's given me a much greater understanding of how all the surf life saving resources work together."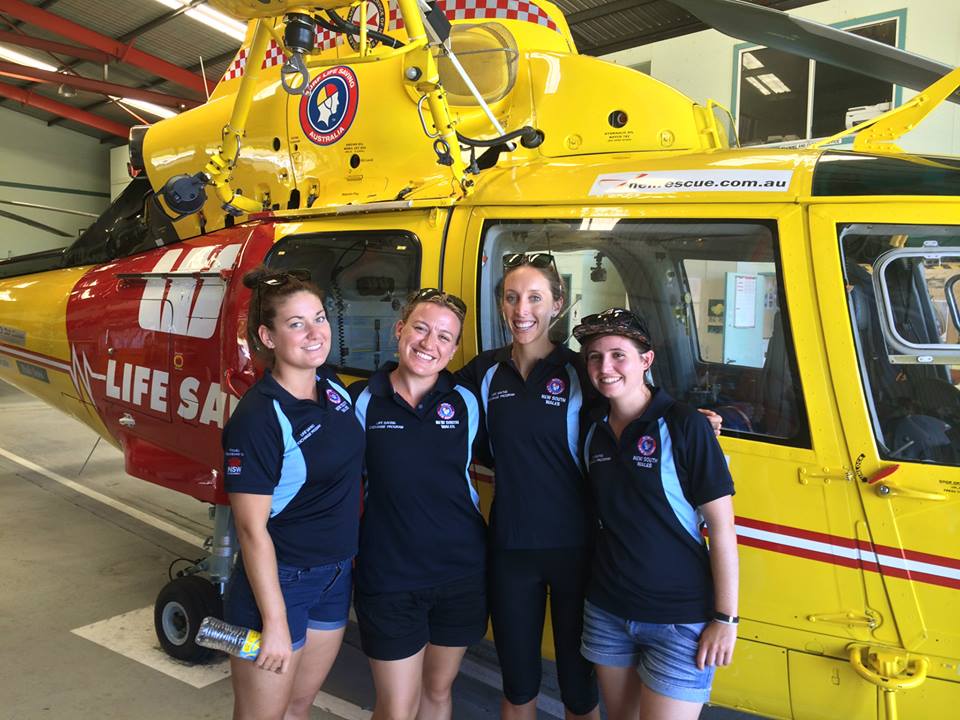 2015 Lifesaving Exchange Program - Shannon Cooper, Richelle Bennett, Aimee Clarke and Madeleine Wheatley at Lismore Westpac Helicopter Base
Larger crowds were certainly something both groups had to deal with. At Bondi there was an estimated 15 000 people at the beach on Sunday, while at Byron Bay there were at least 3000 holidaymakers and locals alike taking full advantage of the sunshine.

All three clubbies (and the rest of the group) thoroughly enjoyed the experience, and can't wait to put their lessons into practice at their home beaches. They also strongly encourage other lifesavers to become involved in the program if given the opportunity.

"Definitely I would say get involved; exposure and experiences are the best ways to learn and grow as a lifesaver," Ms Elliott said.

"I would highly recommend this program to other lifesavers. I'd tell them it's a great way to meet new people, see how other clubs operate and a great way to learn about a complete emergency response," Ms Clarke added.

Two participants from the program will now be selected to travel to New Zealand in March where they will attend a lifesaving exchange with their international counterparts.

Country to City Exchange (SYDNEY)
Liam Patience Cabarita Beach FNC
Morgan Smith Ballina FNC
Dale Finch Wauchope Bonny Hills MNC
Blake Studders Port Macquarie MNC
Sarah Elliot Newcastle HUN
Caitlin Williams Catherine Hill Bay HUN
Luke McShane Stockton HUN
Mitchell Bath Windang ILL
Benjamin Clarke Woonona ILL
Joshua Clarke Woonona ILL
Danielle McKenzie Mollymook SC
Stephanie Abbott Mollymook SC
Lewis McCartney Tathra FSC
Tim Webster Broulee Surfers FSC
Joe Halsey Narooma FSC

City to Country Exchange (BYRON/BALLINA)
Andrew Goodall The Lakes CC
Richelle Bennett Copacabana CC
Branden Ross Soldiers Beach CC
Aidan Clark Bungan Beach SNB
Aimee Clarke South Narrabeen SNB
Clive Cooper Palm Beach SNB
Madeleine Wheatley Clovelly SYD
Mathew Harper Maroubra SYD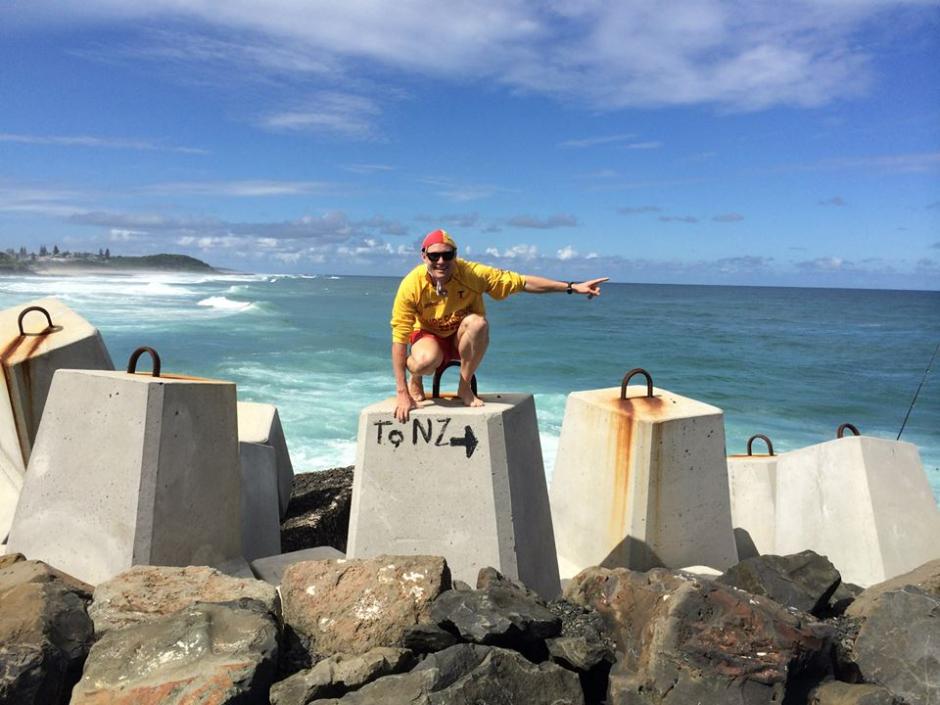 2015 Lifesaving Exchange Program - Clive Cooper at the Ballina Bar breakwall.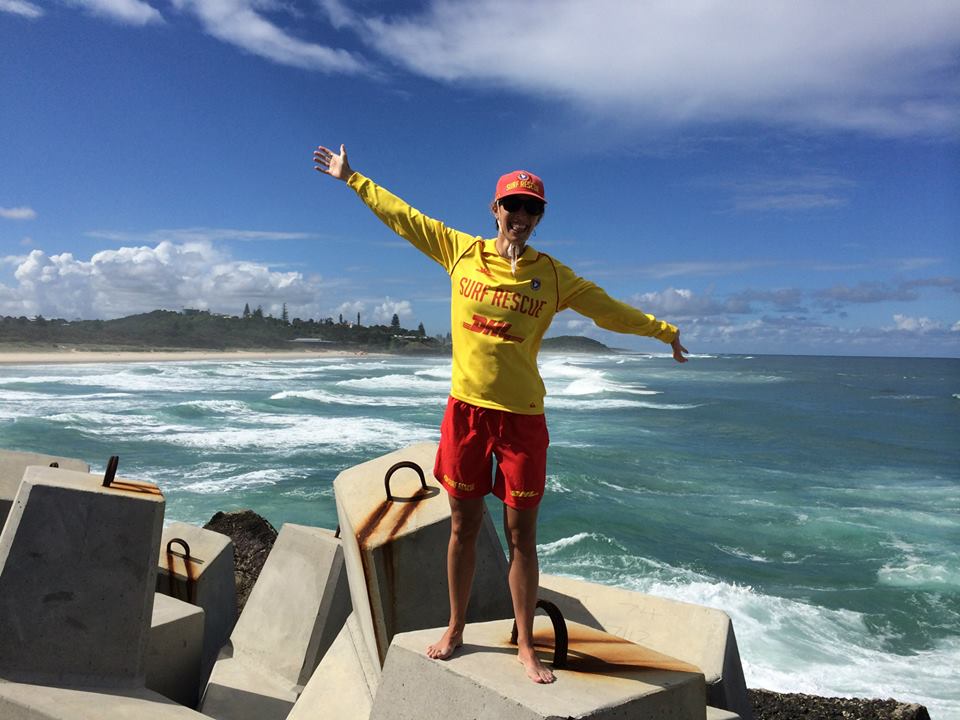 2015 Lifesaving Exchange Program - Aimee Clarke at the Ballina Bar breakwall.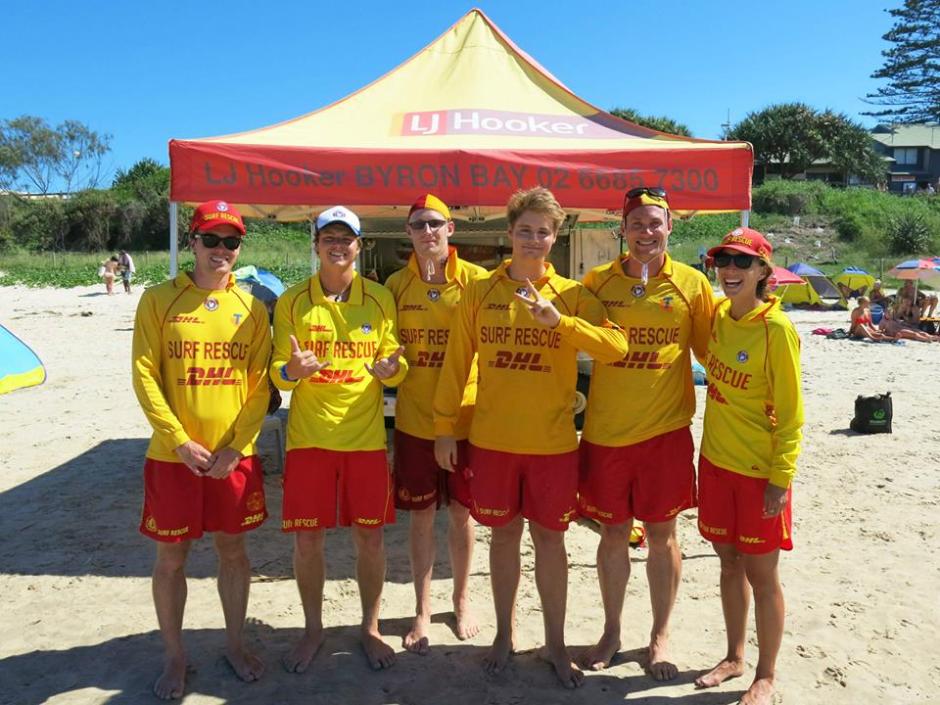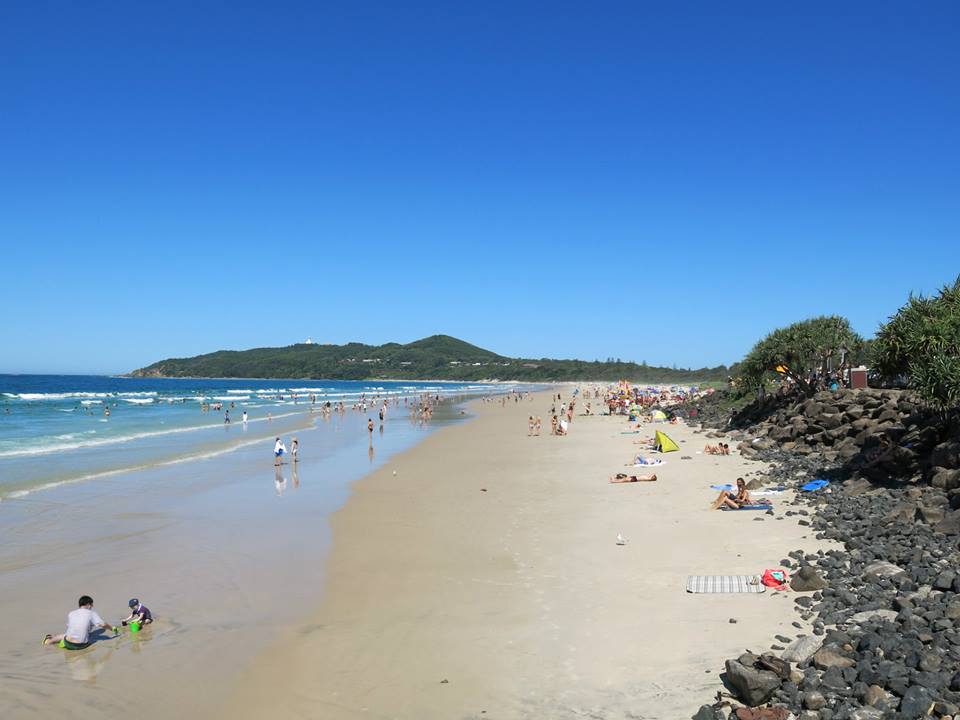 Patrolling at Byron Bay - 2015 Lifesaving Exchange Program.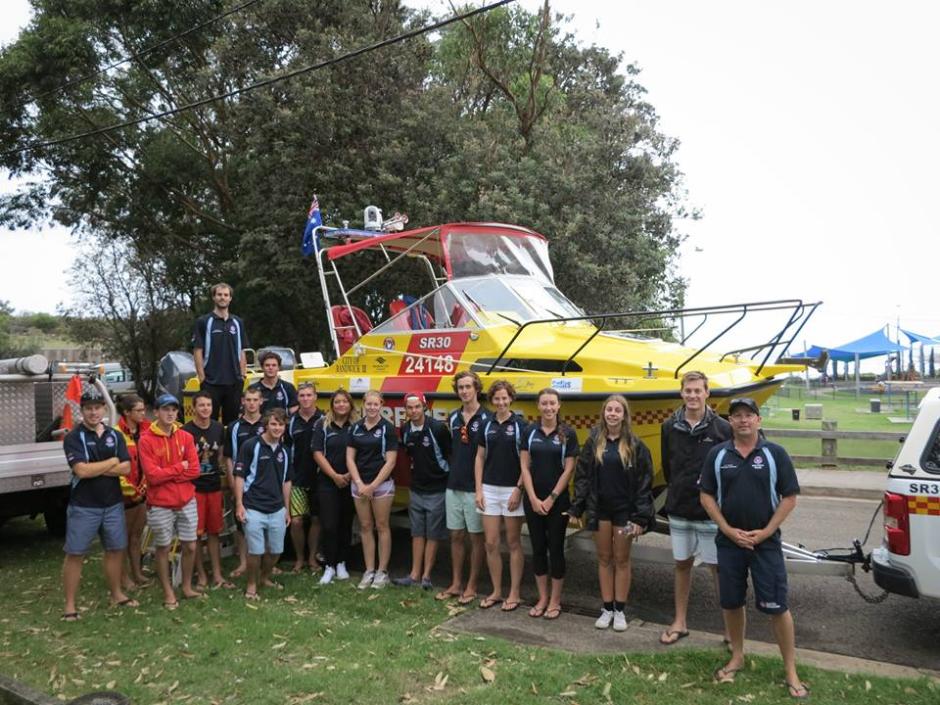 2015 Lifesaving Exchange Program - Country to City Exchange Group photo at Surf Rescue Tour of Surf Rescue base 30.
Report and pictures courtesy Surf Life Saving New South Wales, 2015.