March 23 - 29, 2014: Issue 155
Sea Guardian at RPAYC for Club Marine Pittwater Sail Expo This Weekend
Sea Guardian. Photo by Damian Devine.
Sea Guardian at RPAYC for Club Marine Pittwater Sail Expo This Weekend
The vessel Sea Guardian, the historic 14.6 metre Solent Class ex-RNLI lifeboat, is currently berthed at the RPAYC and will be on display during the Club Marine Pittwater Sail Expo this weekend.
On behalf of the owner John Bauer, the RPAYC extends an invitation to members and visitors to come down and view the vessel at the Pittwater Sail Expo this weekend. John is only too happy to show interested parties onboard. The vessel is berthed on the Services Wharf at the RPAYC marina.
The Sea Guardian has saved scores of lives over the past 45 years. She started her working life in Ireland, where it performed 150 rescues and saved 76 lives, before it came to serve in Wollongong in 1993 and then St Helens in 1998.
The boat is probably most known for its fight against 24 metre waves and 160km/h gusts in the tragic 1998 Sydney Hobart Yacht Race when it pulled 10 yachts to safety.
The Sea Guardian was later called upon again in 2007 to rescue passengers off stricken Sydney Hobart competitors when they were caught up in strong winds while 43 nautical miles of the North east coast of Tasmania.
Click here to view the operations log from the rescue of Warlord and Wedgetail in 2007 as published in Australian Volunteer Coast Guard
Click here to read more history of the Sea Guardian
Click here to read The Examiner article on John Bauer's purchase of the Sea Guardian
___________________________________________
Club Marine Pittwater Sail Expo sets sail this week-end - Chance to win a $15,000 sailing holiday
The Royal Prince Alfred Yacht Club is hoisting its sails to host the Club Marine Pittwater Sail Expo this weekend between 10am and 4pm.
This free community event will feature over 40 exhibitors supplying goods and services to the professional and leisure sailor. The club itself will be a feature exhibitor with members on hand to discuss all activities on offer, including membership, yacht racing, cruising, kids sailing and training and you can get 50% off the joining fee, if you wish to join the club at Sail Expo.
The RPAYC will be bursting with activity with yachts of all shapes and sizes on display on the floating marina and product demonstrations in exhibitor marquees.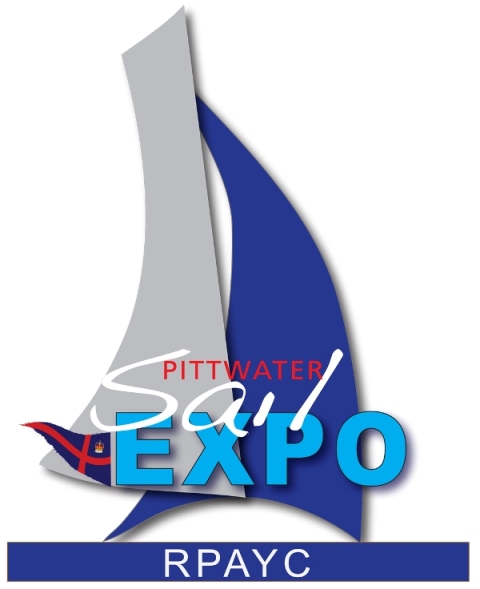 Among the yacht brands on display for you to inspect will be All Sail, Bavaria, Beneteau Vicsail, Dufour, Island Packet, Hanse, Jeanneau, Moody, Dehler, Smart Boating, Sailtime, Sunbeam and X yachts plus Seawind and Lagoon catamarans as well as Multihull Solutions. Bavaria will be showing their cruiser range with some exclusive Sail Expo incentives if you're in the market for a new boat. Chat with the Bavaria team on B Arm and jump on board for a look around.
Other marine goods and services will be exhibited in marquees on the lawn including inflatable boats, sailing apparel, yacht brokerage and services, marine paints, sail makers and cleaners, riggers, bags and accessories, safety gear, electrical, batteries, upholstery, marine insurance and much, much more.
Heidi Gordon, owner of Lejen Marine and a first time exhibitor said, "We are really looking forward to Sail Expo this weekend. We're delighted to be able to showcase our range of inflatables and accessories including the Highfield range. It's the first time on display in New South Wales for this well respected international premium brand, so it's pretty exciting."
Also on display will be the historic 14.6m Solent Class x-RNLI lifeboat Sea Guardian, best known for her fight against 24 metre waves and 160km/h gusts in the tragic 1998 Sydney Hobart race when she pulled 10 yachts to safety. Jools Farrell from Sea Shepherd, the non profit conservation organisation whose mission is to end the destruction of habitat and slaughter of wildlife in the world's oceans will also have a presence at Expo.
Another great incentive to visit Sail Expo is the opportunity to win a fabulous prize being offered by Mariner Boating Holidays; a free trip for two during 2015 to one of Mariner Boating's now famous yacht rallies overseas valued at $15,000. It includes two weeks on a yacht sailing in company while making passage between ports where you peel off to do your own thing on alternate days off. The prize is also inclusive of international airfares. Visit the Mariner Boating stand at Sail Expo, register with them, answer a short online survey and you are eligible to participate in the draw.
Managing Director of Mariner Boating Trevor Joyce said, "We have a long association with the RPAYC and the Expo provides us with an excellent platform to stay in contact with the members and with the boating community at large on the Peninsula."
Trevor says his team are "keen to find out what destinations are at the top of your list, so the favourite destination among Expo visitors will be the location for the prize." The 2014 Mariner Boating's' rally program kicks off in April in Tahiti and closes in October in Turkey. The team will be available during Sail Expo to answer any questions you have, so drop in to discuss your next boating holiday!
There will be entertainment, great food and a sausage sizzle with proceeds going to junior sailing plus plenty of activity across the two day event. Visitors can even take a tour of the racing yacht Wild Oats X and you can meet Paralympic Gold medallist Dan Fitzgibbon and view his integrated disabled keelboat, Another Challenge and learn more about the IdS program.
Pittwater authorities will have a presence also with the Water Police, NSW Maritime and Marine Rescue having their vessels on display, whilst Marine Rescue will be raffling a runabout.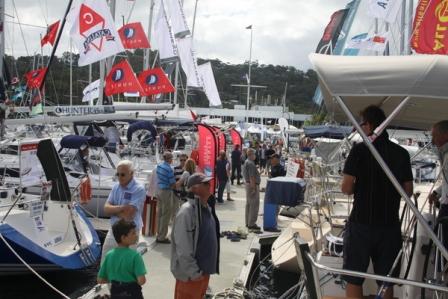 With organisers expecting between 2500 and 3000 people to visit the Club Marine Pittwater Sail Expo over the weekend, a shuttle bus will be operating to ferry people to and from the club to the public car park at Newport Surf Club. Pick up and drop off point will be the bus stop on Barrenjoey Road. The club offers limited car parking in Crystal St, next door to the club but there is plenty of public car parking available at Newport Surf Club. The shuttle bus will depart every 30 minutes from the main entrance at the RPAYC. More details including a bus and parking map are available on the expo website.
Club Marine Pittwater Sail Expo spokesman Rob Cole said, "The Sail Expo is a real community event for the peninsula. We look forward to welcoming and providing an experience for both exhibitors and visitors and showcasing the club and our magnificent waterway, Pittwater. It's also an excellent opportunity for the public who have an interest in sailing to learn more about what the club has to offer and all aspects of sailing, training and membership".
So if you have an interest or want to learn more about sailing don't miss the Club Marine Pittwater Sail Expo from 10am to 4pm this Saturday and Sunday.
The Royal Prince Alfred Yacht Club is located at 16 Mitala St Newport and admission is free. A Sail Expo visitor guide is also available on arrival.
Club Marine are the proud naming sponsor of the Pittwater Sail Expo. Insurance designed by boating people for boating people.
By Damian Devine, RPAYC Media, 2014.