November 1 - 7, 2015: Issue 238
Royal Prince Alfred Yacht Club's Jack Gale Centre: Official Opening Ceremony

The Royal Prince Alfred Yacht Club is delighted to have officially opened their newly renovated training facility, The Jack Gale Centre named after Life Member Jack Gale in recognition of his 60 years of service to the Club. The opening ceremony took place on Saturday October 24th, 2015.
RPAYC Commodore, Ian Audsley opened the speeches with a distinct summary of what the Centre will provide to the Club.
"This Centre will be used to house our Centreboard sailing for young and not so young, it will also provide training for the sport of sailing with schools programs, adult learn-to-sail programs and also the renowned Youth Development Program."
With the afternoon sun lighting up the stage, members and guests enjoyed an afternoon of celebrations along with speeches from distinguished members including Jack, who on his 89th birthday was delighted to speak during the celebrations.
Jack was very humble in his speech thanking the Club and its Members for all their work and support in particular to his late wife, Joan, drawing attention to the Centre's Rose Garden which has been dedicated to her memory.
The Centre marks a milestone in the Club's history, the Moonbar Building, where the Centre was the used as the clubhouse during the 50s and 60s. During this time Jack Gale was the Club's House Manager and in 1978 Jack became the Secretary Manager of the Club.
During his service to the Club Jack was actively involved in planning for the construction in 1962 of the first marina A-Arm and of what was then known as the Green Point Hardstand. Jack oversaw the erection of the previous slipway and several marina extensions; clubhouse renovations and additions; completion of the Crystal Bay development and car park and the establishment of the Club's signature offshore event, the Club Marine Coffs Harbour Yacht Race in 1981.
Today, Jack is still heavily involved with the Club. His wealth of knowledge is unmatched and is often called upon to assist with historical documents.
Construction of the Centre commenced in mid-2014 and was completed earlier in the month and is now the central hub of the Club's training programmes and Centreboard activities.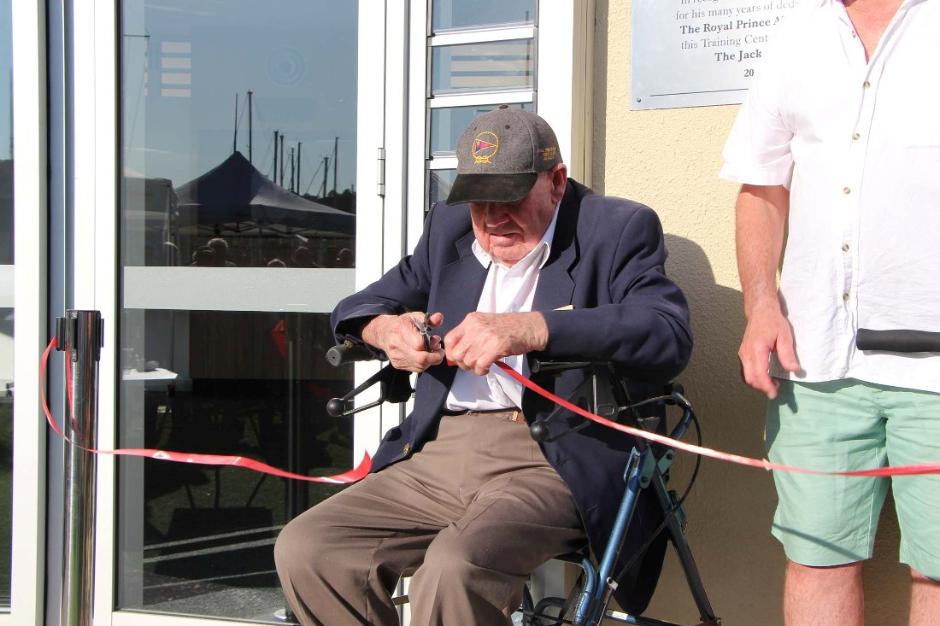 Jack Gale cutting the ribbon.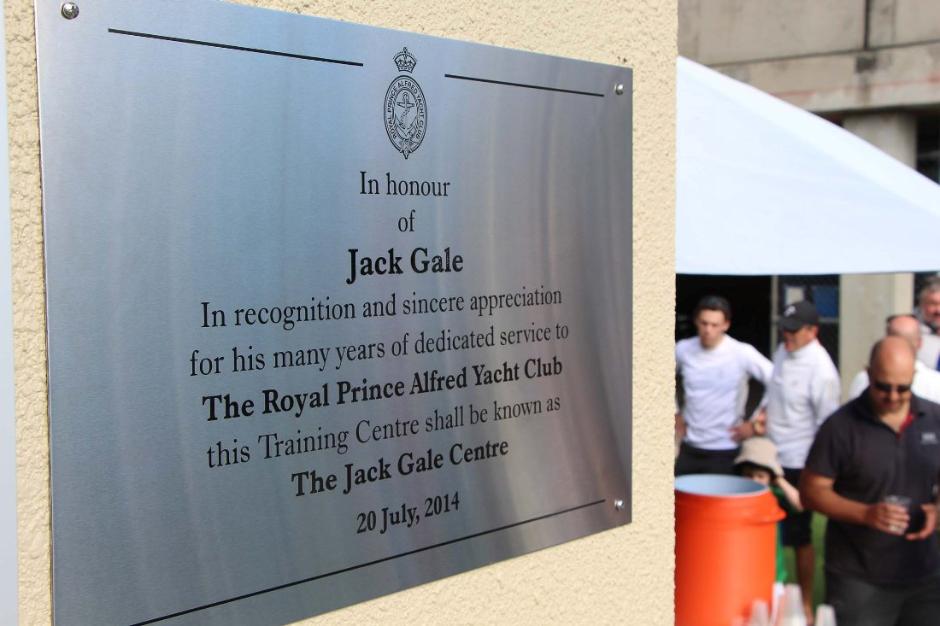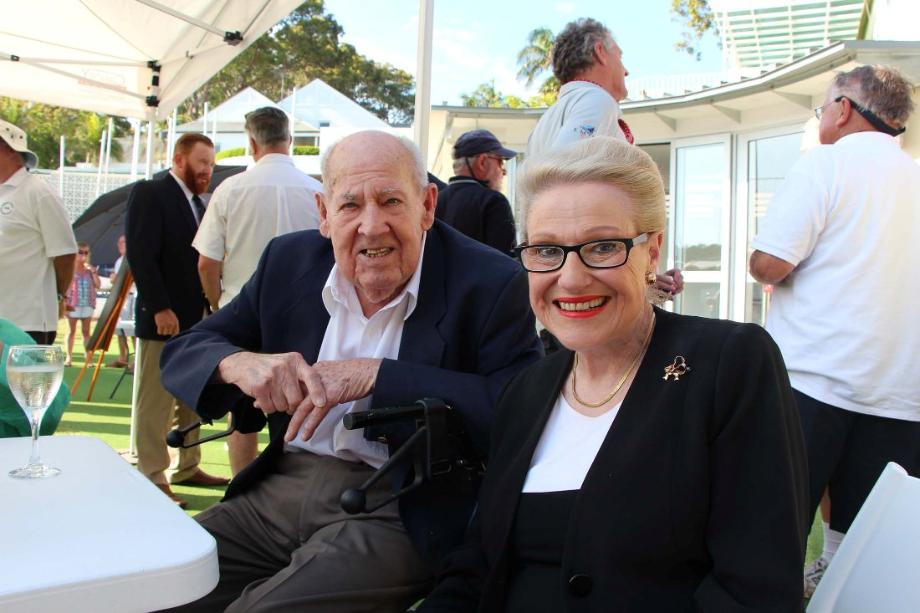 Jack Gale and Hon. Bronwyn Bishop, MP for Mackellar at Opening.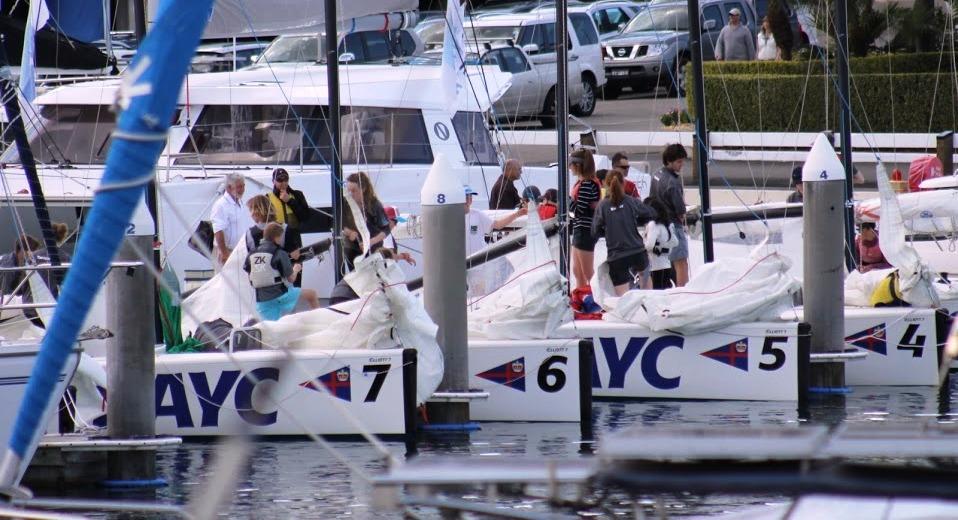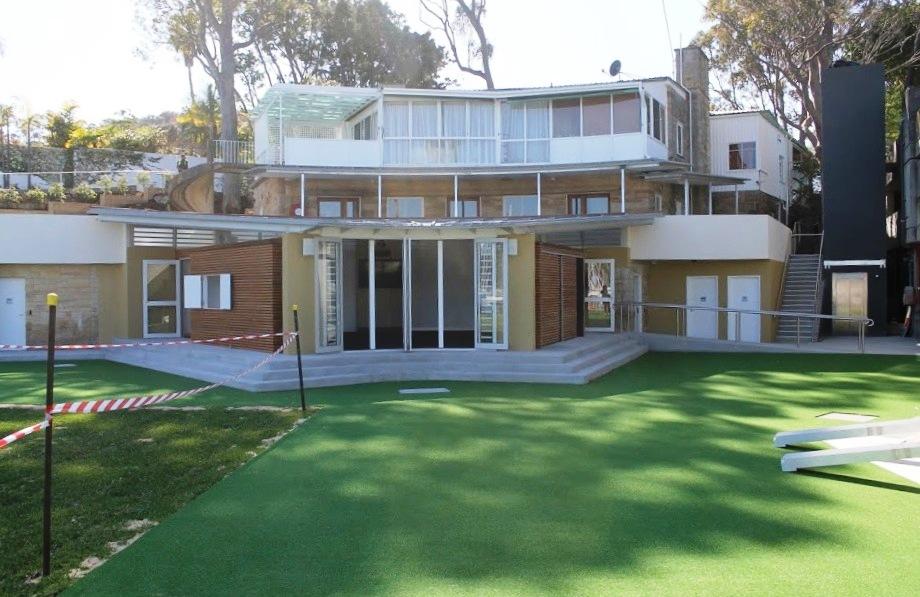 Above and Below: Exterior and Interior shots of Jack Gale Centre during fit-out - October 2015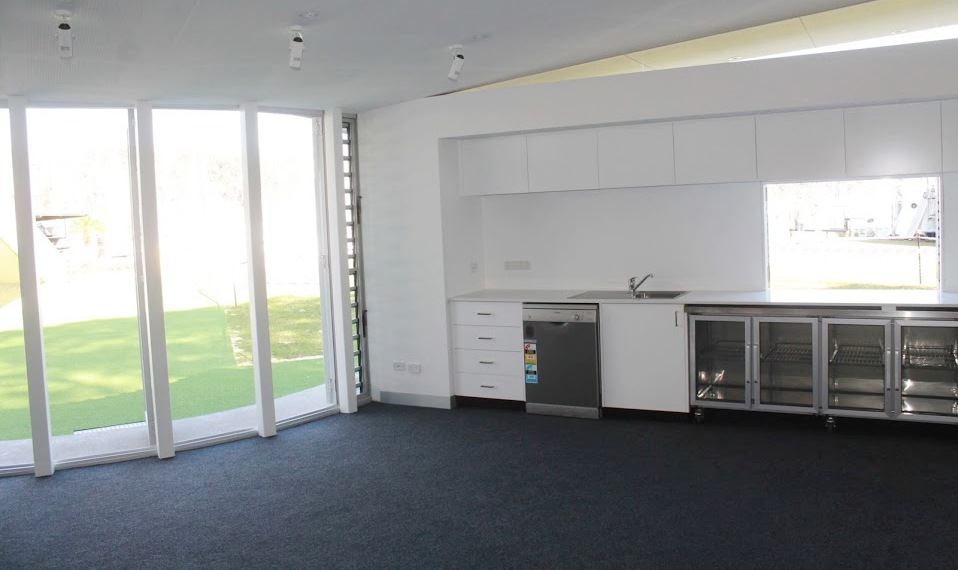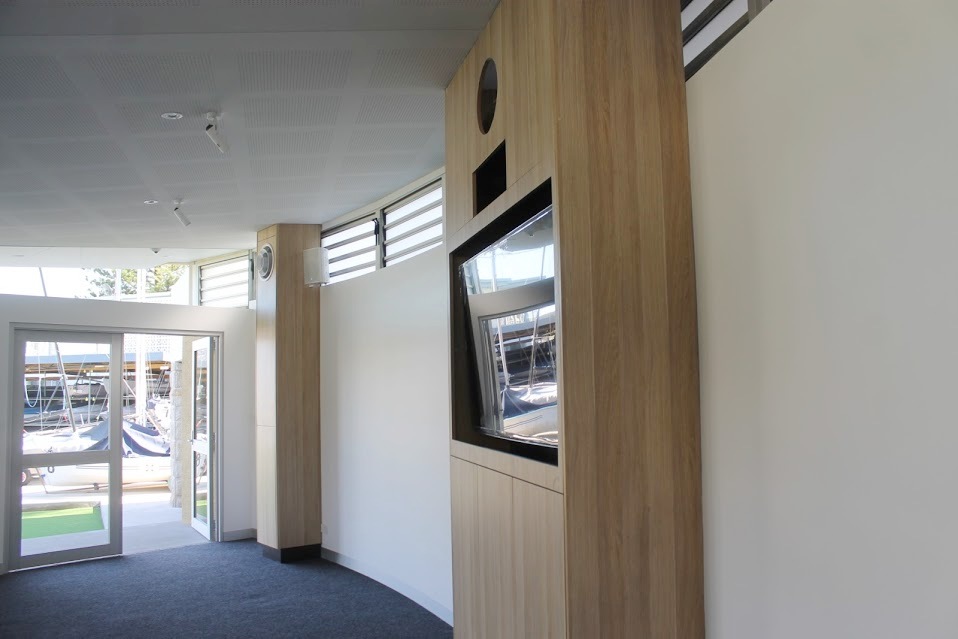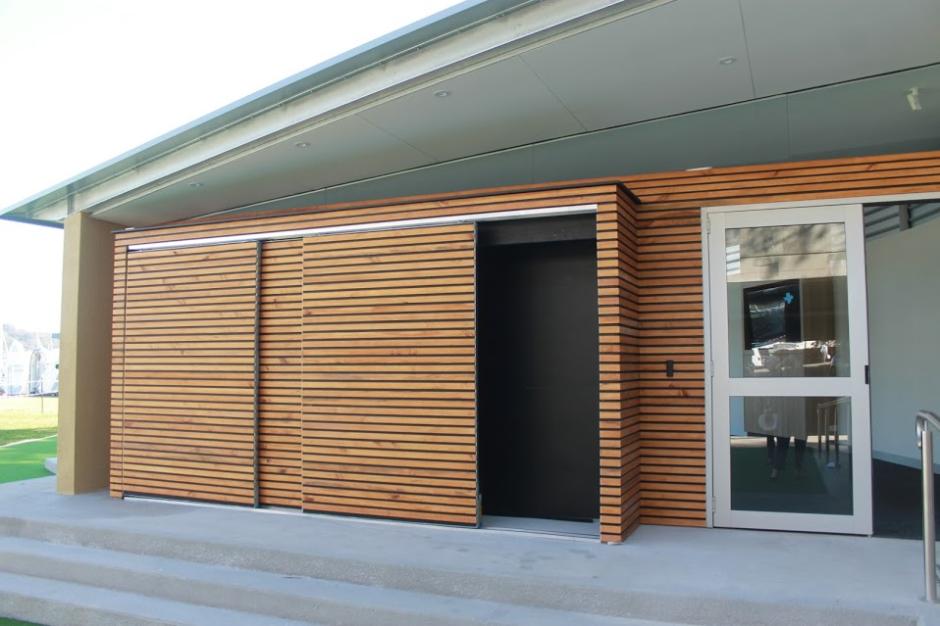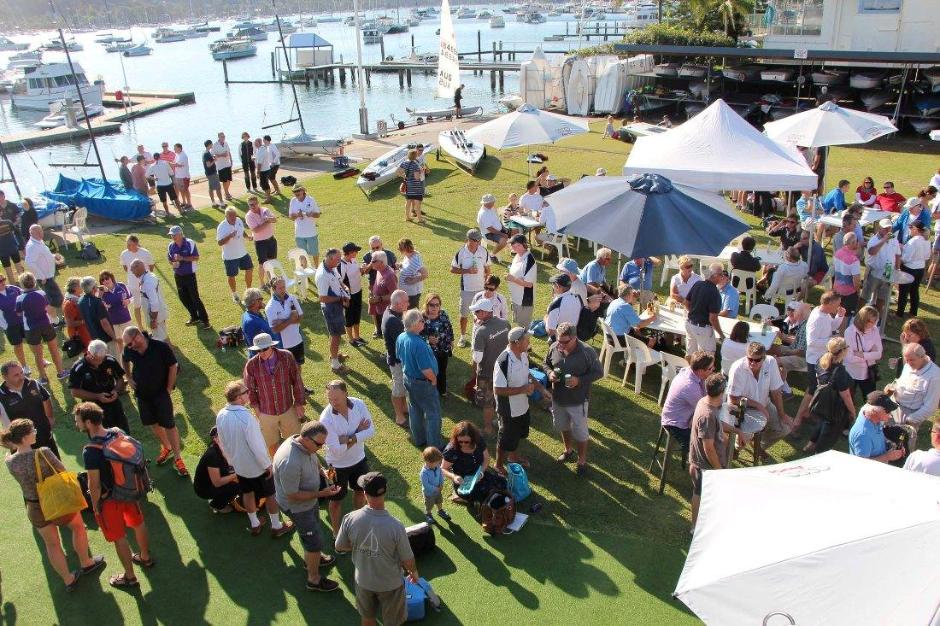 A healthy crowd on the Club's Centreboard Lawn.
Page by Stephen Collopy, 2015.