November 6 - 12, 2011: Issue 31
My Family During World War Two
by Margaret Millar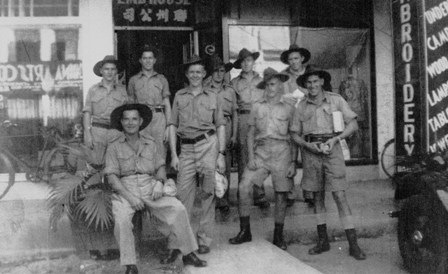 My father Daniel Freney enlisted in the Australian Army on 10th May 1941. Because of previous driving experience he was consigned the job of Driver in the 2/3rd Motor Ambulance Convoy (MAC) of the 8th Division of the AIF.
In May 1941 the Japanese invaded Malaya from the north. The Australians of dad's unit arrived in Singapore and until November 1941 were sent up to Kajang Military Camp near Kuala Lumpur in Malaya. As the Japanese moved down though Malaya the Australian, British and Indian troops were involved in fierce jungle warfare. The Japanese also bombed the allied forces throughout the campaign.
The 2/3rd MAC had to drive through heavy fire and bombardment to rescue wounded and dying soldiers on jungle battlefields. They had to evacuated them, through rice paddies and rubber plantations to hospitals and jungle military first aid camps. The 2/3MAC suffered casualties, including deaths, as the ambulances were constant targets and jungle fighting in dense forests was fierce and desperate and the injured were often difficult to locate. The fighting continued down the Peninsula until the Allies, because of superior Japanese numbers and weaponry were forced to cross the Causeway to Singapore.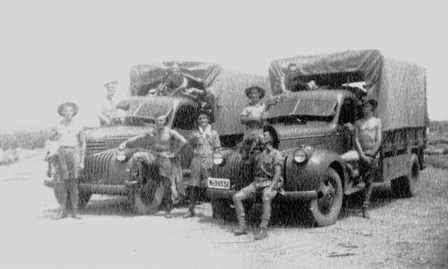 The 2/3rd MAC Ambulances were the last to drive across the Causeway a minute before it was dynamited. They were last because they stopped to rescue wounded soldiers and civilians all along the south road. Once in Singapore the entire Convoy unit was given a Citation for valour in the line of duty.
They were a brave lot who spent all of their time during and after the Battle for Singapore rescuing allied soldiers and civilians. After the Capitulation the Japanese would not allow them to take medical supplies into Changi Prison but they smuggled them in anyway regardless of the death penalty imposed for disobedience. They then became Prisoners of War of the Japanese for over three long torturous years.
The unit did not stay together. Mates were separated, sent to different areas and others died. Most went first to Changi prison and then, like dad, were transported by train and long forced marches to slave on the infamous Thai-Burma Railway. Others were sent to work in Sandakan, Ambon, Timor, Japan and Manchuria.
Dad had learnt medical skills and so, besides being part of the work parties, also became an aid to doctors such as Dunlop, Fagan and Marsden in the camps of the Hellfire Pass.
My mother had no idea what had happened to my father both in Malaya and after the Surrender. In 1942 she was sent a telegram informing her that dad was 'missing'. This was the procedure after the surrender until the status of those captured status was verified. It was two long years before she found out from the Red Cross that he was alive and a POW. Her experience was that of thousands of women waiting for news of missing soldiers. They were left to carry on the war effort and to look after children.

Women had to deal with food and clothing rationing and other shortages and many who were able, worked in heavy industry or on farms to help the war effort. Women who did male jobs were only permitted to do so whilst the war continued. My aunt joined the Australian Women's Air Force. These women did much helpful war work throughout the WWII.
I would like to mention my mother's parents Jessie and Frank Booth of Harbord who looked after all their grown daughters during this period. In fact every night Frank Booth would run around the streets of Harbord to the houses of his four married daughters, whose husbands were at war, to check if the blackout blinds he had installed for them worked properly.
When the Japanese submarine fired on Sydney my grandfather was running around Harbord in the pitch dark, knocking on each daughter's house to make sure that they were properly protected from shelling. He had quite a long way to run as the houses were not close together.
My grandmother had to feed and clothe her large family. She had some home grown vegetables for dinner. There was a dairy not far away and the Chinese market gardens were also handy for vegetables. People were very resourceful. Nana would cut down some old dress and make two girls dresses and also boys' shirts from all sorts of pieces of material. Rationing continued after the war was over and goods were scarce until the consumer boom of the 1950's.
My dad was one of the lucky ones who made it back home. Many did not. He returned to Sydney on 25th September 1945. He spent a long time in the Concord Repatriation Hospital before coming home. He received his discharged pay and had to immediately begin to restart his small business. There was no counselling whatsoever.
However people did not expect much in the war era. Without any fuss they simply did what had to be done. They also did not want the enormous range of material consumer goods that we do nowadays.
My parents lived a good life together. Dad died a Life Member of the RSL. He had been one of the founders of the Harbord Branch now known as the Harbord Diggers. My grandmother and grandfather and their larger family were of that generation that had lived through World War One, followed by the great depression of the 1930's and then World War Two with all its hardships.
War is not glorious but I believe the spirit of comradeship, family and courage sustained my family and the majority of Australians.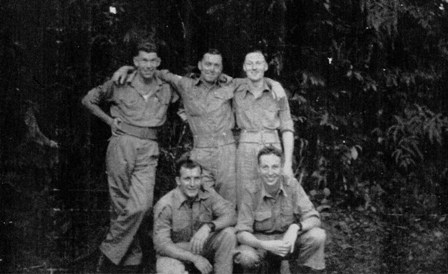 Copyright Margaret Millar, 2011. All Rights Reserved.
11-11-11
by Doreen Cherry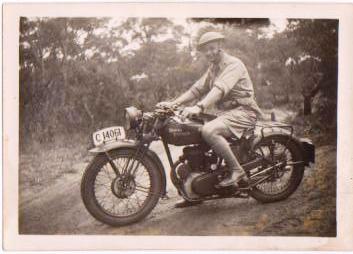 Remembrance Day has always been special for me but this year all the more so as it will be the 11th 11th 11 th.
During the post war years after the Second World War whilst I was training to be a Nurse one of our Staff doctors had been killed on active service and his Nursing Sister widow and their teenaged son were attending a hospital Remembrance service. He told his mother this day was always special for him as he felt close to his Father and his own loving thoughts came easily and he felt emotional and comforted and this would be his own special day forever. I have adopted this thought process for myself ever since, including those killed or who have served in war.
My father joined up from Manly and served in the A.I.F. in the First World War and the Second World War. In the first War he was wounded in France and sent to a hospital in England for many months then returned to the trenches in France where he was wounded in a hip and later returned by ship to a Military hospital in Sydney where he spent many months of his life at Randwick or Concord, Lady Gowrie or Lady Davidson Hospitals even the Quarantine Station at North Head when he first arrived back in Australia.
Then came Penicillin and a cure for osteomyelitis and my father's life changed forever.
During the 2nd World War he applied to join the A.I.F. but his time was short lived even though he made it to a military camp in Victoria and Ingleburn near Sydney . All his Military records where found and he didn't pass a second medical examination to join the A.I.F. for service overseas. So he was given permission to transfer to the Australian Militia as a Warrant officer riding along the Northern Beaches on a motorbike wearing a tin helmet and checking the gun turret on Westhead and overlooking Barrenjoey Headland and the entrance and to the Pacific Ocean with his binoculars.
Who can remember the huge concrete pyramids on Dee Why Beach intended to keep the Japanese enemy from landing? Barbwire and the concrete structures were checked all the time by my wonderful Father a very brave A.N.Z.A.C. My hero.
As a family we are negotiating for a plaque in the Manly memorial walkway.
Copyright Doreen Cherry, 2011. All Rights Reserved.
Ivo Brien Joy
by David James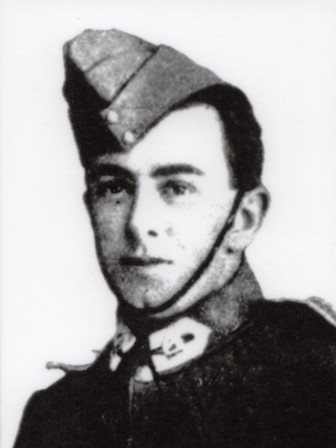 My uncle Ivo Lyndon James served in the RAAF in the Middle East in WW2 (as did my father George James in New Guinea), but it is their uncle, Ivo Brien Joy, that I speak of. Ivo died, unburied, aged 19 and eight months. His personal effects returned to Australia were merely a belt and a book of Lovell's poems

Six days after the outbreak of World War One, Ivo Brian Joy enlisted in the 1st AIF on 14 August 1914. He was in the famous Western Australian 11th Battalion, 3 Brigade, that put the first troops ashore from the destroyer "Chelmer" landing at 5 am, 25 April 1915, just to the north of Anzac Cove. In a party under Captain E W Tulloch, Ivo was in a party of men, mainly from 11th Bn. but including some from 12th, that attacked the 11th's final objective for the landing, Battleship Hill, not far below Chunuk Bair. They were part of the covering force, with orders to take and hold the Hill and until reinforcements would relieve them from below. Unfortunately orders were changed about then and the relieving troops were diverted to the South.
After a tiring climb the 11th took Battleship Hill under Turkish rifle fire at about 9 am, holding onto stony ground on the South East flank of the hill (as described by CEW Bean in the Official History). Unable to dig in to any significant extent, they came under increasingly heavy fire on three sides from the three Turkish regiments personally sent around the heights of Chunuk Bair by Kemal Ataturk himself, disregarding his orders not to do so.

Spurred on by Ataturk the Australians suffered ever increasing losses, including that of inspiring leader, Lt Mort Reid (with a broken femur). Facing annihilation, they had to fall back on Baby 700 where Lance Sergeant Ivo Joy was severely wounded, shot through the chest region. Following desperately heavy fighting on both sides of Baby 700 later that day and evening, our troops had to fall back onto Popes Hill and The Checkerboard, leaving some of their wounded hopelessly behind. Ivo Joy, his body never found, was amongst some 3000 Australians that fell who have no known grave, their bones mingled into the dust of the Gallipoli Peninsula, and lying there yet.

Ivo's mother Caroline Joy wrote an autobiography, Them that are Without. Although written many years later, it still conveys her deep grief for her lost son in these words
"We have seen sorrow and joy together, rejoiced over and with our children, and broke our hearts over the youngest laddie, who lies in a soldier's grave, far away."

Believing all her life the kindly story that her son had been properly buried, Caroline thankfully never knew the real reason her appeals to the Army for a photograph of his grave, written in 1919 and again in 1929, could never be granted. For there was none.

And this is the real importance of our cenotaphs like the one at Avalon for they are literally, "a place for those of our dead having no known grave".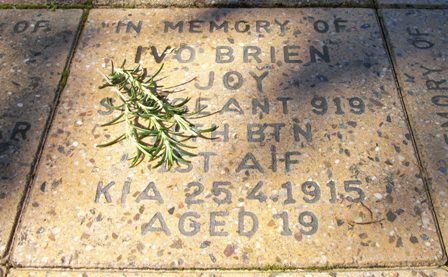 Former Mayor and current Cr. James has written an excellent essay, A Tale of Two 11th Battalion Soldiers, which he is allowing us to publish in it's entirety in Issue 32.
Copyright David James, 2011. All Rights Reserved.