May 17 - 23, 2015: Issue 214
Pittwater Volunteers Volunteer all Year Round - Volunteer Week 2015
Pittwater Volunteers Volunteer all Year Round
May 17, 2015
National Volunteers Week has its final day for 2015, today, Sunday May 17th - the theme this year being 'Give Happy - Live Happy, acknowledging volunteers are happy making others happy, that many are more into giving than getting.
At Angophora Reserve and Crescent Reserve this morning bush care volunteers will be ridding the native bushland of weeds.
Over on Scotland Island the Scotland Island RFS will be holding their monthly Maintenance Day from 9 a.m., rain, hail or shine, unless they are called out to attend an incident.
At Bayview the Marine Rescue unit of Broken Bay will have volunteers who have paid for their own training on duty on the radio as well as on the water. If you hang around long enough you may see some Sailability Pittwater volunteers ensuring getting a head start on their May 20th working bee while their counterparts, many from the same group, will be planning some training over the water at Sailability Crystal Bay.
Warriewood's Northern Beaches Interchange is probably taking some youngsters out for a romp today, perhaps an indoors one if it's wet and chilly.
While this afternoon, from 2pm until 5pm, Avalon Community Library will be open in the Community Centre and guess who will staff the desk or attend to returned books - that's right, volunteers.
Heading out to Palm Beach Ferry Wharf you may see Community Transport - Manly Warringah Pittwater taking people to meet or go on a ferry.
Further south Mona Vale Hospital Auxiliary members are probably flicking around emails updating each other on preparations for June fundraising stalls while even further south, and if it were warmer, the volunteers who have also kept themselves qualified to be part of the Narrabeen Ladies Amateur Swimming Club's 'Learn to Swim' would be happily be giving up Saturday mornings during Summer teaching youngsters how to swim.
Gaze east, you'll probably espy Friends of Narrabeen Lagoon Catchment members taking people on bushwalks or out paddling or cleaning up the rubbish the less enlightened have left in their wake.
Move a few clicks north and bushcare groups east may be attending to Warriewood's headlands or gaze west at those amid the Warriewood wetlands ridding those of weeds.
At Church Point, at Booth's Beach, at Rocky Point at Catherine and Elizabeth Parks and many places in between, Bush Care volunteers are out weeding, planting, restoring our environment. Yesterday North Pam Beach dunes regular group met, as they do every third Saturday, next Saturday is the 4th Saturday in the month and Careel creek's banks will get another dose of planting and shift closer to restoration of a green corridor – each place will get its turn. Each place needs more hands.
Behind closed doors wild life carers are feeding orphaned native animals at all hours of the night or venturing out, in rain hail or shine too, to rescue those hit by speeding cars or shovel wielding humans.
The Duke of Edinburgh Award for high schoolers, bird walk and talks, our thousands of Surf Life Saving volunteers on the beach and as Age managers, trainers and administration during and outside of each Patrol Season, Church Groups, St Vinnies and Red Cross shops, AvPals, Meals on Wheels, the Avalon Tattoo, Living Ocean making Boomernag Bags, even those Volunteer Photography blokes can be spotted out and about snapping anything that moves – you can't take a step in Pittwater without running into a volunteer in every field of endeavour or someone who has done a lot for months for no dollars, nadir-zip-zero-nothing, to get an event up and open. Many have done this for decades, not just once or twice.
Without them granny wouldn't know how to send an email, the introduced weeds would have choked the bush, the waterways filled with more plastic rubbish than the incoming tide can bring back to the shore. The art shows wouldn't open, the sports fields wouldn't be umpired by anyone, nor any lines marked for weekend matches, the canteens wouldn't be offering you a hot sandwich on a cold winter's afternoon.
Volunteering in Pittwater isn't just a week long commitment, people spend their own hard earned dollars to do the courses so they can do the work for the whole of the season, for years in a row. They pay their fees to join, pay for their uniforms, pay their own travelling costs and for their tools.
This week, figures out from Volunteering Australia state over six million Australians do some form of voluntary work each week, and those are they that can be counted, but at least 25% of us.
So today, all those who do something for community, give it bones it can stand up with, a feisty blood that's always on the move, the final day for Volunteer's Week 2015, the other 75% call a long and loud
THANK YOU!
Scotland Island Rural Fire Brigade - 60 Years of Service
Since 1955 the Scotland Island Rural Fire Brigade has been the provider of fire fighting capability on Scotland Island and beyond. At Elvina Bay more great men and women give their time, money and energy to training just so they can be there when needed and know what needs to be done.
Regular multi-station training sessions on the Hawkesbury in their fire-boats, the 2011 commencement of the brigade's Community First Responders (CFR) program, that has operated successfully since, responding to over 50 calls, attending to medical emergencies and in some cases evacuations off the island mark progressions at this end of sixty years of volunteers.
In 2013 the Community Fire Unit (CFU) was founded. The CFU is (wo)manned by over 30 Scotland Island men and women, who have received fire awareness and basic fire fighting training. They are available to help with property protection or to help with patrolling and extinguishing spot fires during a major emergency such as a fire in the Ku-ring-gai Chase National Park. (1.)
Today, at 9 a.m., the monthly Maintenance Day will take place at the Fire Shed, whether it's cool, damp or stormy, or at year's end, too darn hot.
These Scotland Island Firies, and their 60 years of volunteer service, which certainly warrants a mighty big cake and three score of candles, are jone solid example of Pittwater volunteers.
1. Courtesy SIRA website.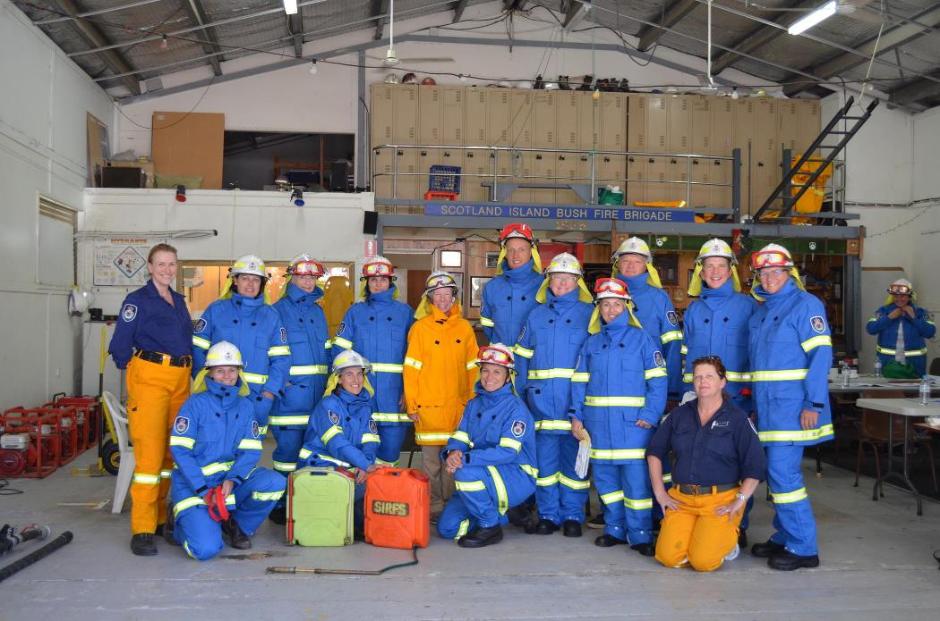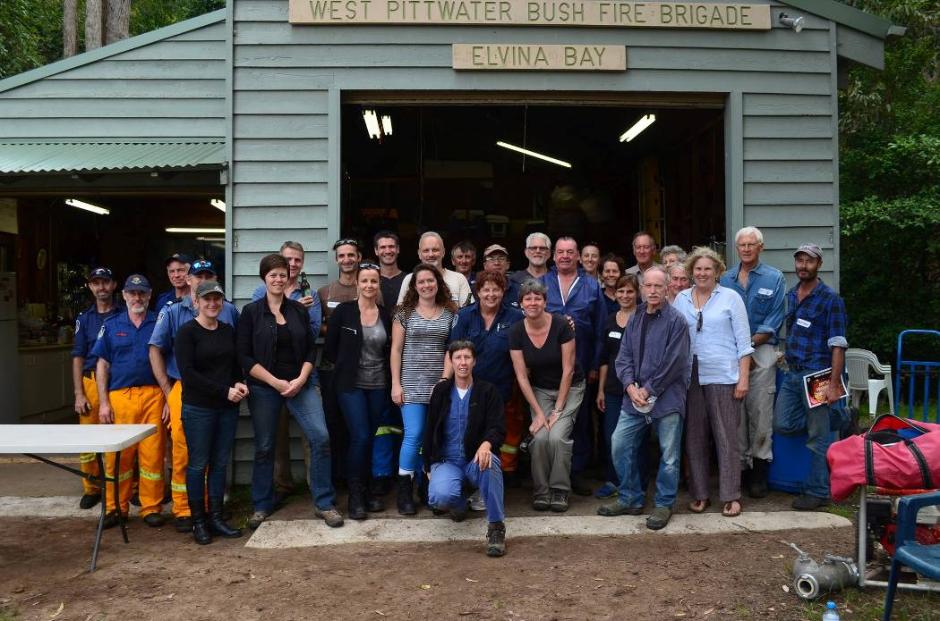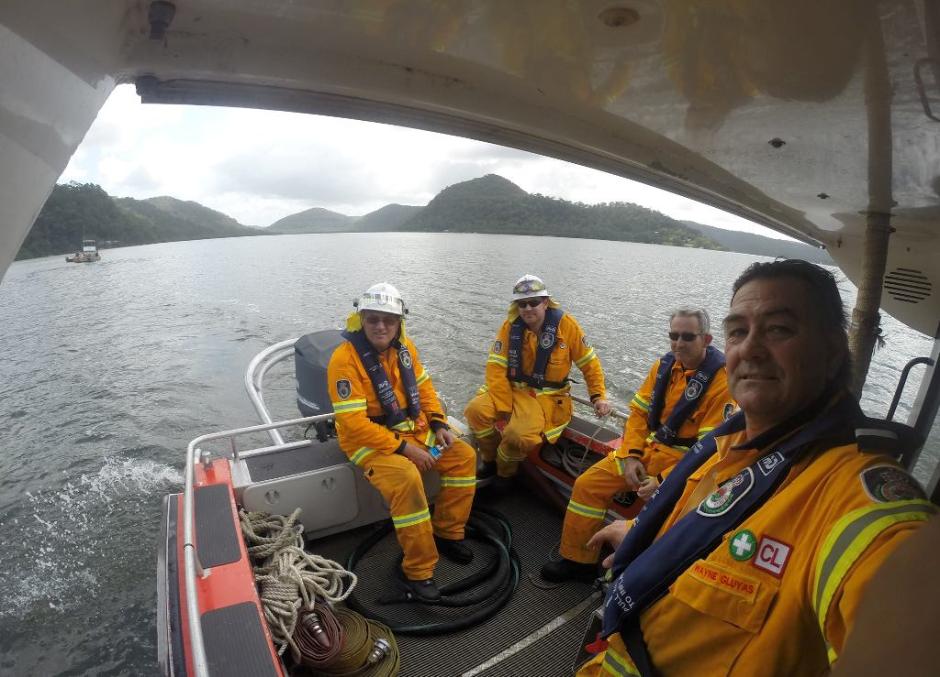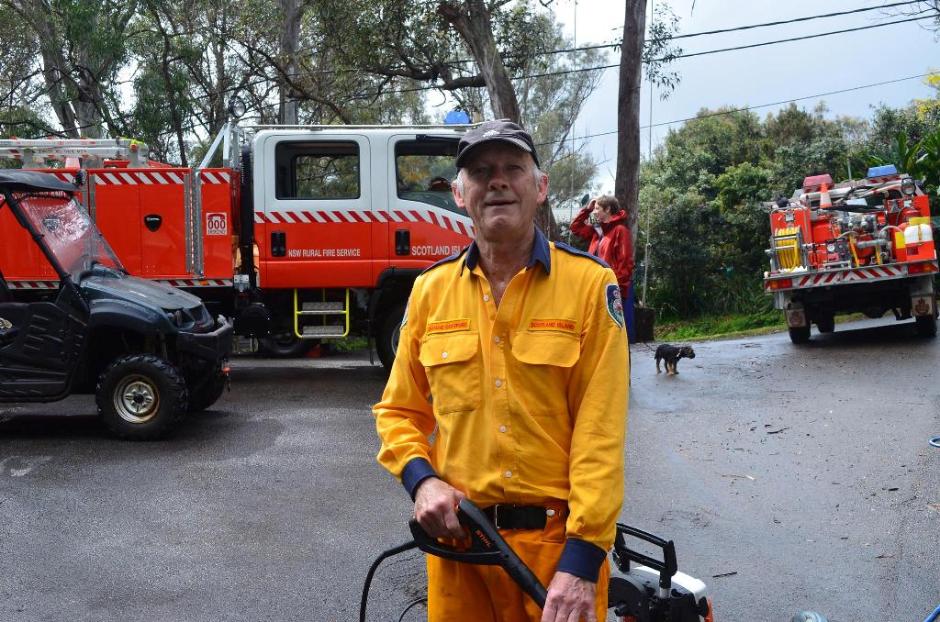 Pittwater Natural Heritage Association
On Saturday May 23 we will have a morning planting trees and shrubs along the creek outside the Barrenjoey High School fence.
Our previous grants have transformed much of Careel Creek's eastern bank from awful weeds to native vegetation, which eventually will link Careel Bay with Avalon Dunes. Barrenjoey students helped with planting a couple of years ago and here's another opportunity to look after our lovely area.
When: Come and give us a hand between 8.30 and 11.30am.
Where: You can walk south along the creek from North Avalon Rd, or north from Avalon Dunes.
Tools, morning tea and a good time provided.
The planting morning is part of Stage 3 of Pittwater Estuary Care, funded by a grant to Pittwater Natural Heritage Association from the Federal Government through Greater Sydney Local Land Services.
Bangalley Head Landcare Group
Bangalley Head Landcare Group was set up by some interested local volunteers a few years ago. We did this because much of the reserve's neighbouring private land also has bushland in need of care. But it is not easy for residents to know how to care for bushland. Which plants are weeds and which natives? Weeds take no notice of boundaries. We needed to manage the headland as a whole.
Now we have received a grant of $55000 to be spent over three years. This comes from Greater Sydney Local Land Services.
The money will provide for bush regeneration contractors to extend the work Pittwater Council already undertakes on the reserve itself. It will also pay for contract work on the land of five Landcare members in Binburra Rd Avalon. We expect more residents will join the group. Some members of the group are already involved in the Bangalley Bushcare group and will share their expertise with property owners. We will help them identify the many plants on their land and demonstrate how to control the various weeds.
We are excited about this innovative project. It creates a public/private partnership in land management, very important in building the capacity of people to care for their own land and in making more efficient management of the reserve. For example Boneseed, a Weed of National Significance (a WONS) has been a target of work on the headland for some years, but our visit to the Binburra land recently revealed quite a bit on the private land.
In acquitting grants of this type, the contribution of volunteers is valued at $30 per hour, recognition of the important part they can play in projects such as this.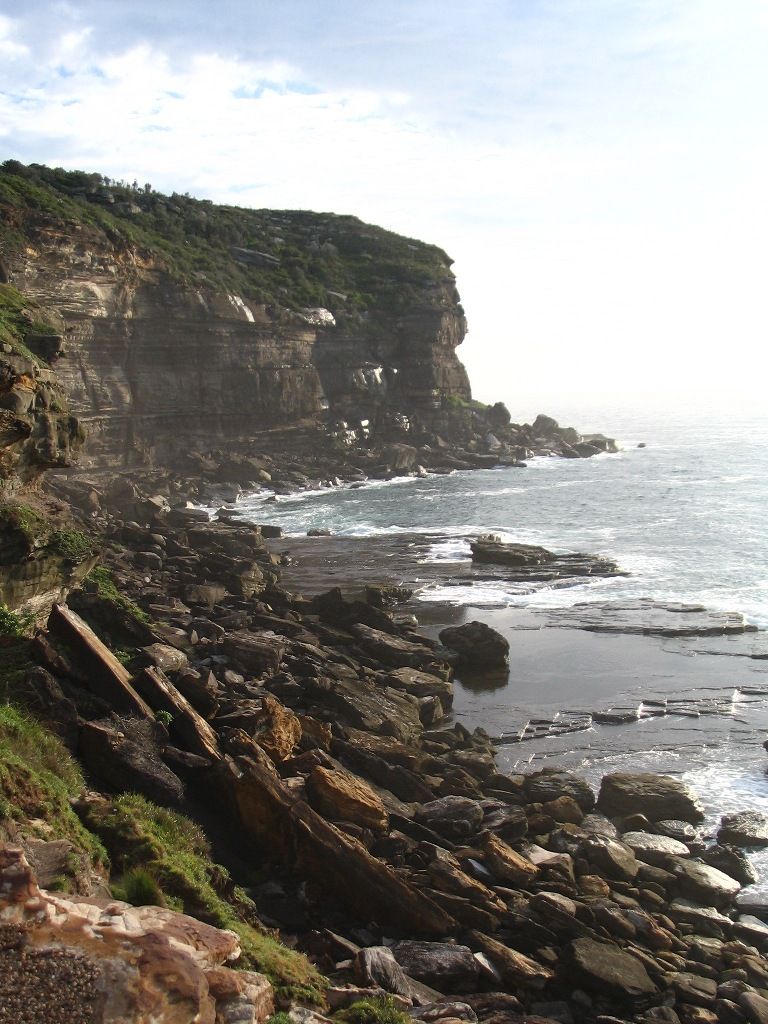 Bangalley Headland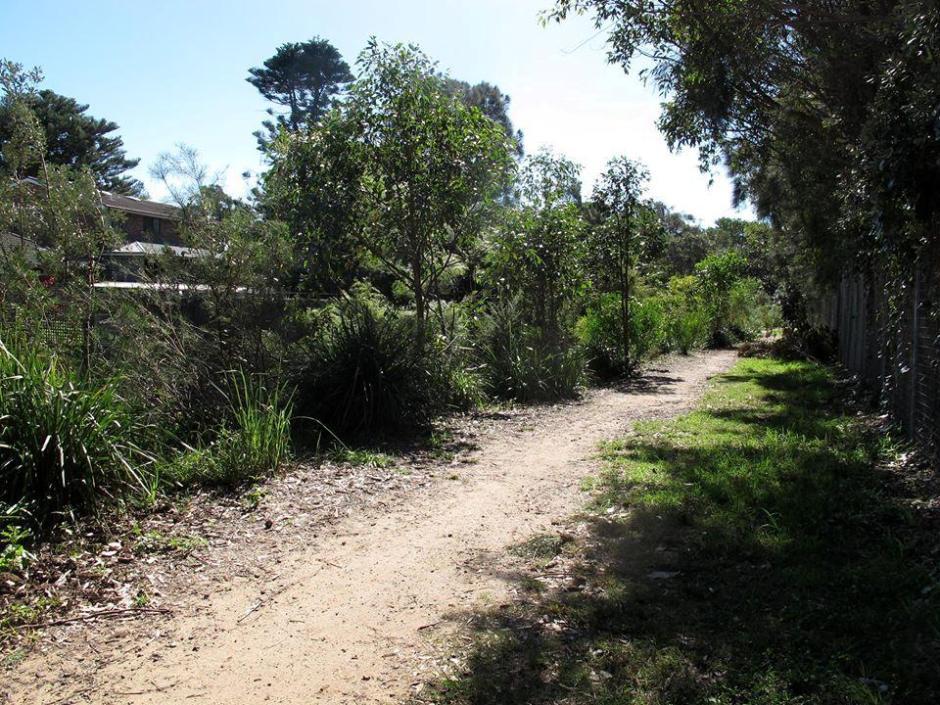 Careel Creek corridor - photo by Pittwater Natural Heritage Association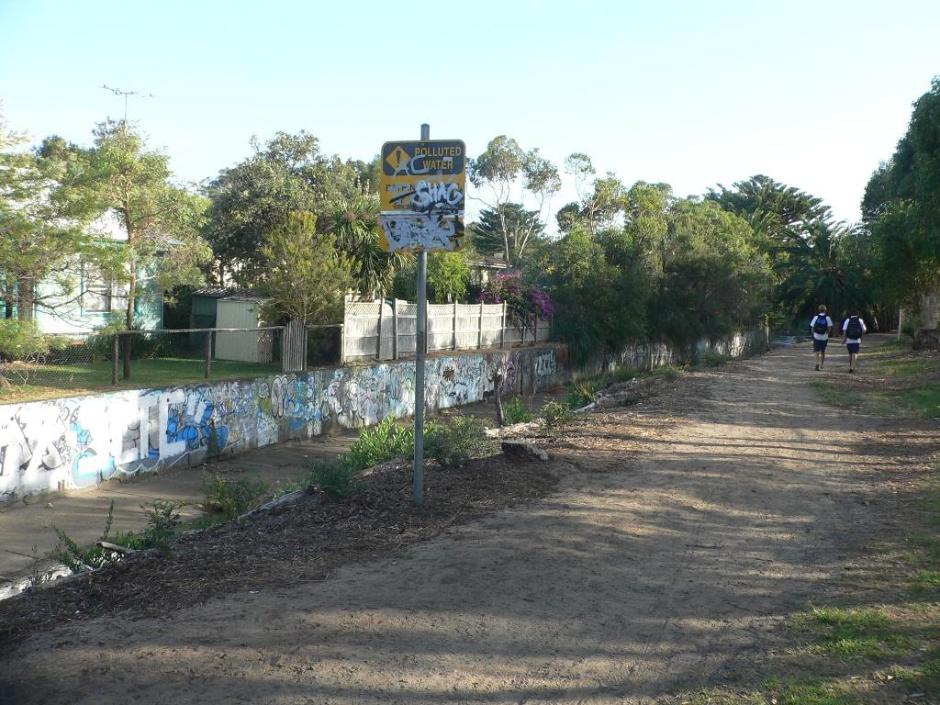 Careel Creek corridor pre replanting works - March 2011
Andy Cross visits William Rose School
Surf Life Saving NSW Published on 12 May 2015
2014 DHL National Volunteer of the Year and South Narrabeen clubbie, Andy Cross visited William Rose School in Blacktown this week. Andy volunteered his time to teach water and beach safety to some very excited children at this amazing school. Thanks for having us William Rose School and Happy Volunteer Week to volunteers around Australia.
Video by: Jamie Nilsson // SLSNSW
Filming by: Jamie Nilsson // SLSNSW and beach footage thanks to Michael Fitzhardinge from On the Beach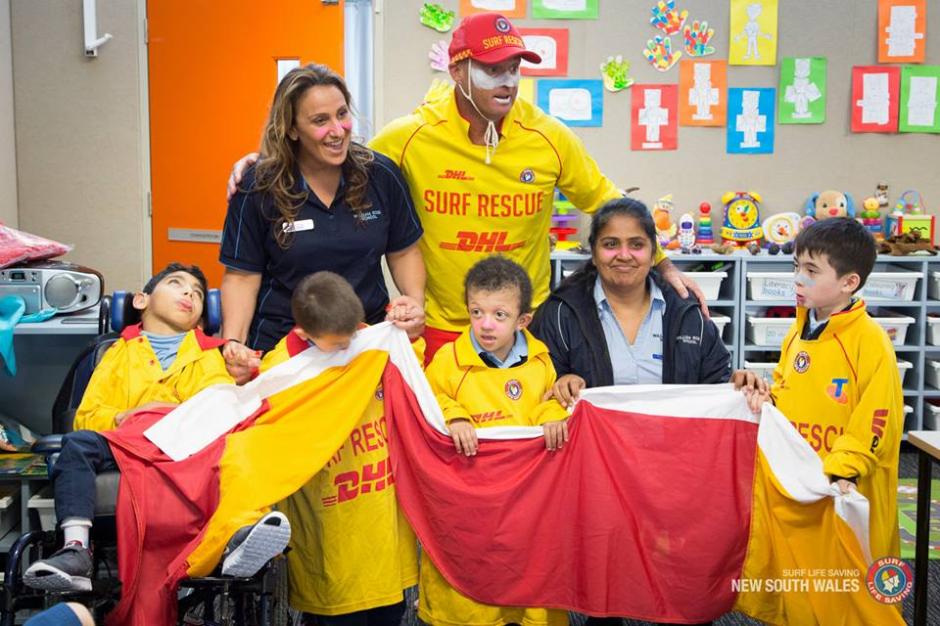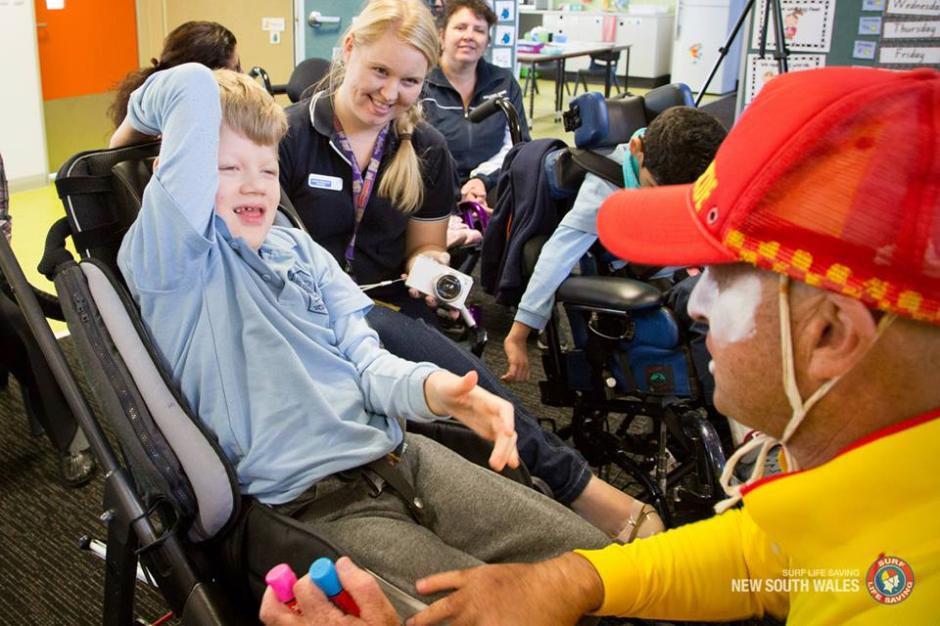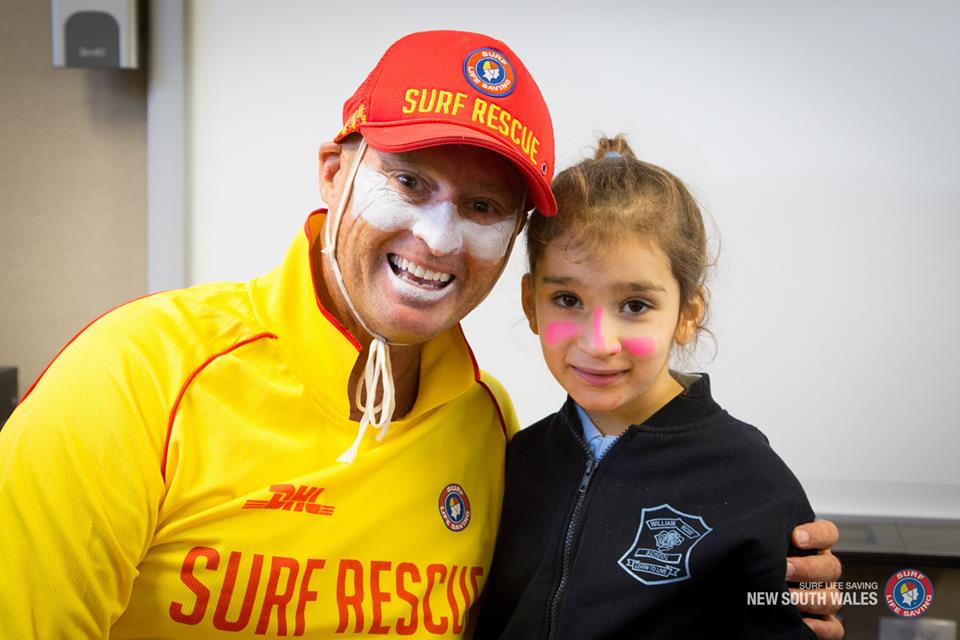 Easy Transport Manly Warringah Pittwater
Easy Transport Manly Warringah Pittwater THANKED their volunteers with a BBQ event on Tuesday 12th May 2015, during National Volunteer Week Celebrations (11-14 May 2015). Our volunteers provide a transport and assistance role to frail aged and people with a disability on the Northern Beaches.
"Our volunteers are everyday people making extraordinary contributions", Pat Lang said.
"We wanted to say a big THANK YOU to our dedicated 90 volunteers (40 attended on the day) who do such a fantastic job. The time and effort they've committed is wonderful and appreciated by the staff, the Board and particularly, our clients."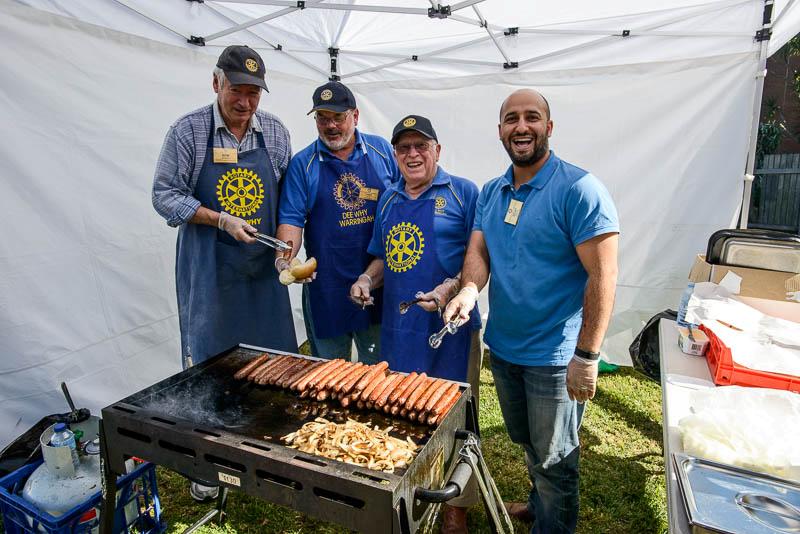 Warringah Mayor Michael Regan was the Guest Speaker and a representative from the Hon Brad Hazzard MP's office, Noelene Barrell attended.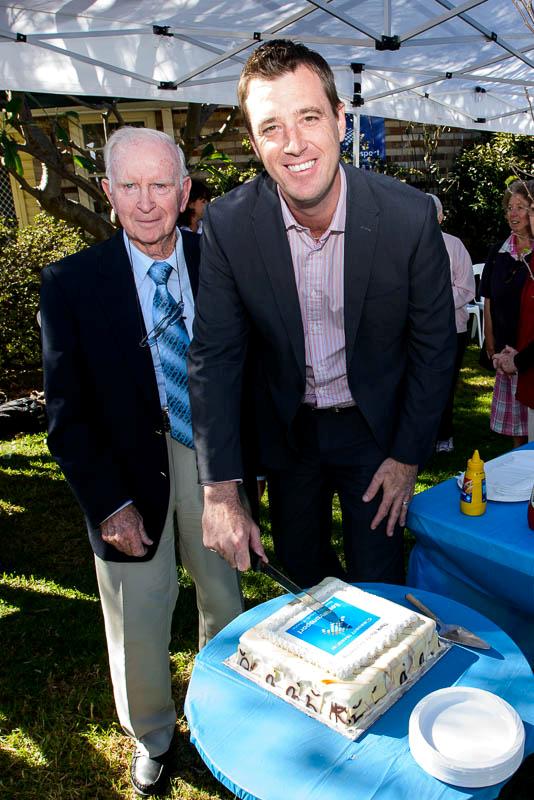 Easy Transport Good Works
Last financial year, Easy Transport Manly Warringah Pittwater provided 47,000 passenger trips. This would not have been possible without the dedication and hard work of the Easy Transport Volunteer Team with over 20,000 hours of great effort.
Another 23 new volunteers were recruited in this financial year and they are recruiting more.
The number of individual transport services has been increased to 200 bookings a day and provides transport to younger people with a disability who attend Sunnyfield Disability Services.
To become a volunteer at Easy Transport, call 9971 5110