January 11 - 17, 2015: Issue 197
Club Marine Pittwater to Coffs race prizewinners confirmed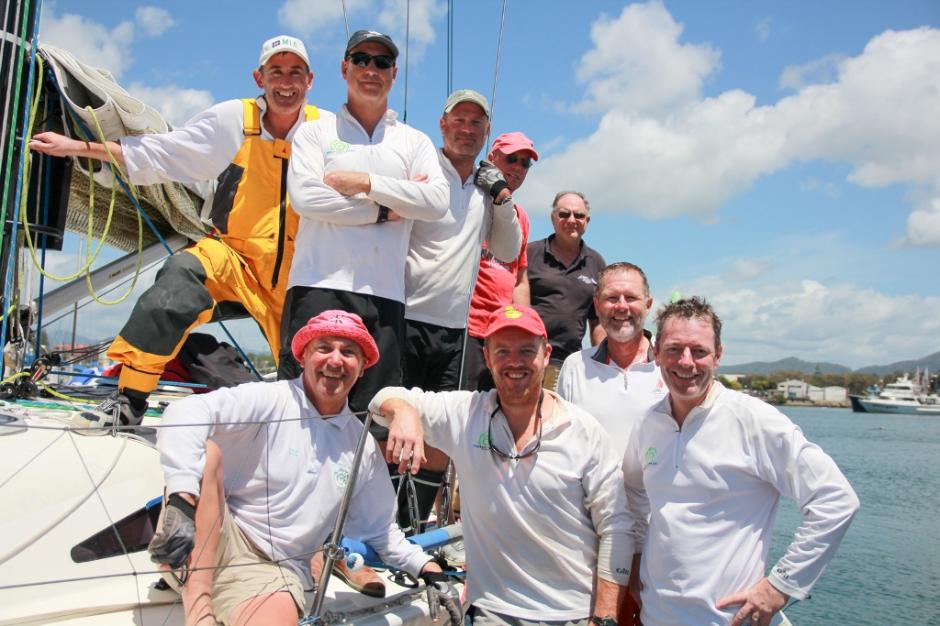 About time IRC & ORCi winner - photo by Stephen Collopy
Club Marine Pittwater to Coffs race prizewinners confirmed
5 January 2015
Julian Farren-Price's evergreen steed of 14 years, About Time, delivered the Sydney owner and crew a third IRC overall handicap win in the Club Marine Pittwater to Coffs Race.
"We are pretty thrilled; I can't believe we've taken out IRC for the third time with this boat," said Farren-Price last night. His other corrected time wins came in 2011 and 2009.
About Time equalled the record for the most IRC overall wins, joining Bob Oatley's Wild Oats X on the honour board.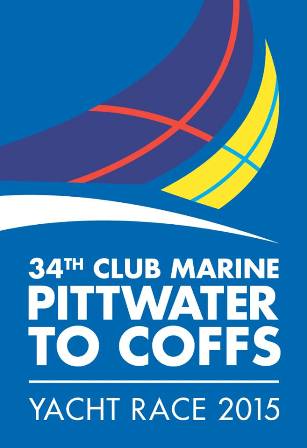 When Mark Gorbatov's Hanse 385 from Sydney, Out of Sight, passes between the finish marks just inside the harbour at Coffs this afternoon, the dogged troopers will bring the 34th edition of the Category 2 race to its drawn-out conclusion. At 1030hrs they were travelling at less than 1 knot of boat speed with six nautical miles to go.
IRC is one of the three handicap systems owners opt to compete and be scored under for the annual coastal classic. The other two are ORCi and PHS.
Farren-Price's Cookson 12 from the CYCA in Sydney is both the official IRC and ORCi overall winner ahead of Rob Hanna's TP52 Shogun V. The TP52 is on its way back to Geelong, a 780 nautical mile delivery to the owner's home port for the next event on the program; the Festival of Sails later this month.
Farren-Price is a seasoned campaigner who credited this particular triumph to a combination of three factors. "It was an upwind race which doesn't normally suit us. I put the win down to a combination of making the least amount of mistakes possible – there was never a moment where we questioned a decision. I had one of the best crews I've ever had on board, they were a delight to sail with and I had full confidence in their boat handling. And it didn't hurt that I put a new mast on the boat in September."
The skipper also praised the innovative changes the organising club, the Royal Prince Alfred Yacht Club, implemented. "Changing the way you enter, not requiring HF radio and doing away with radio skeds were all good moves and made things very convenient. With the tracking technology position skeds aren't necessary and it was fascinating while racing to watch what people were doing via the technology. I think the RPAYC made a lot of good moves for this race."
Both IRC and ORCi placegetters spoke of the navigator's nightmare that has been the 34th edition and their crew's exhaustion at the finish due to the concentration required, and lack of sleep from the 1pm start from Broken Bay on Friday January 2, 2015.
"It was a hard and quite tricky race with a lot of sitting on the side of the boat and a lot of time spent concentrating on the current and boat positioning," added Farren-Price. "I was absolutely shattered; past Crowdy Head I fell asleep at the wheel three times."
On corrected time About Time beat Shogun V by 33 minutes under IRC over the 226 nautical mile race and on ORCi results the gap is greater wider at 51 minutes.
"It was very interesting race, quite mentally stressful and a real navigator's nightmare," reiterated Hanna back home in Victoria. "Conditions were quite funky and apart from the first 3-4 hours after the start when we got some downwind work it was all light upwind, and that's not our boat's forte.
"We were going quite well until we got to Tacking Point where we couldn't find any relief from the current, at some points we were pushing up to 4 knots. We headed inshore and were kissing the bricks, and still had two knots on the nose!
"My crew did a great job; they couldn't follow a watch system though as we needed guys on deck changing sails continuously. Every chance we got we sent two down below to get an hour's sleep. Our navigator Ross (Vickers) is knackered."
In the dark wee hours of Sunday morning and only a couple of miles from the finish Shogun struck something in the water, Hanna thinks possibly a small shark. "At first we thought we'd run aground. Whatever it was hit the bow, then the keel and then the rudder. There's no damage to the boat."
Third on IRC overall is Stephen Proud's Swish, sailing for Middle Harbour Yacht Club, and third on ORCi is Richard Hudson's Pretty Woman campaigning for the host club.
PHS results are decided and the lovable Queensland veteran of the sport, Robbo Robertson, at the helm of his own design, a Robertson 950 called Corrobboree has taken top honours from Stephen Dadour's Dehler 41 Solutions and Sandor Tornai's Espresso Forte.
"It's a bit surprising actually," admitted Robertson this morning. "The longer the race went on the more advantage the bigger boats gained on handicap. It was good to win IRC division 2 too; it's a very happy time for us all." On his time at sea the skipper added, "It was hard work out there, you don't want too many days at the office like that!"
Robertson was the oldest skipper captaining the oldest boat in the fleet. He built the 950 from a David Lyons design 24 years ago, sold it three years later and bought it back last year.
Full overall and divisional results here.
Given how many yachts were still at sea yesterday the RPAYC rescheduled the official trophy presentation for the handicap placegetters to 1030hrs this morning, Monday January 5 at Coffs Harbour Yacht Club. Karl Kwok's line honours win with his 80-foot maxi Beau Geste was marked and the official trophy re-presented yesterday before he and Gavin Brady flew home.
By Lisa Ratcliff /RPAYC media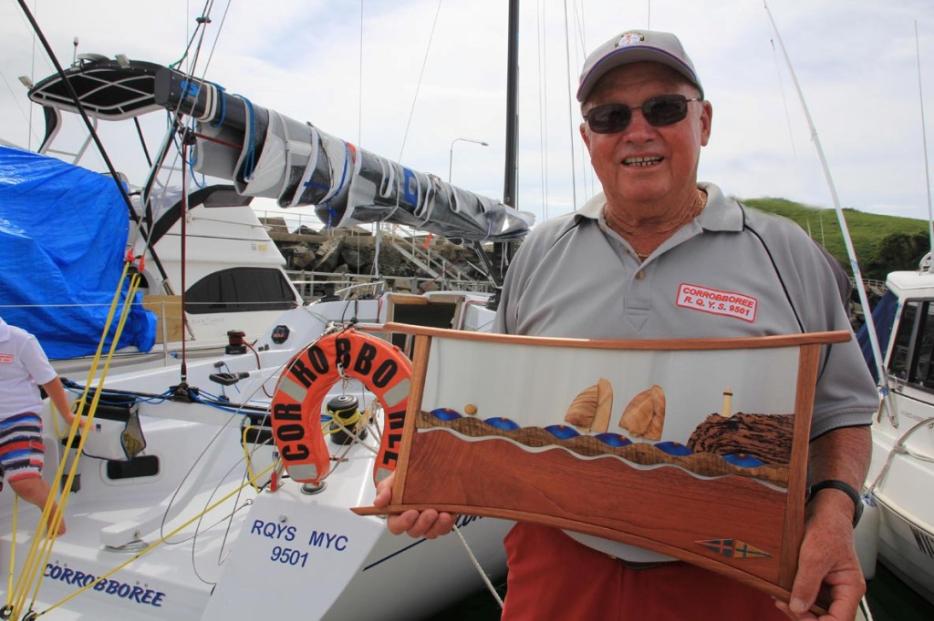 Corrobborree PHS overall winner & Robbo Robertson - Photo by RPAYC
Report by Lisa Ratcliff, 2015. Photos by Stephen Collopy, 2015.