October 29 - November 4, 2017: Issue 335

Club Grants Presented At Pittwater RSL: October 2017
Club Grants Presented at Pittwater RSL: October 2017
On Thursday 26 October at 6pm, Pittwater RSL held a cheque presentation ceremony for Category 1 Club Grants for 2017. This event was to show gratitude for the wonderful connections the club has across the Northern Beaches, to celebrate the 25 deserving organisations who have been awarded club grants this year, and to acknowledge all that these hard-working people do for the local community.
Senior Vice President
of Pittwater RSL Directors,
Michael Carrodus, presented the Grants.
Avalon RSL were also in attendance and presented to their chosen recipients.
The event was held in Distillery Bar and was an opportunity for these local organisations to network with one another and for the club to raise a toast to their dedication in serving our community
• Category 1 funding is available for projects and/or services that contribute to the welfare and broader social fabric of the local community and aimed at improving the living standards of low income and disadvantaged people. These grants are managed by local Clubgrants Committees. You will find more information on Category 1 grants at
ClubsNSW
.
• Category 2 funding is available for general community development and support activities such as sporting or cultural programs. These grants are managed at a local club level. You will find more information on Category 2 grants at
ClubsNSW
.
• Category 3 funding is available for the upgrade or construction of large-scale community infrastructure projects, such as sporting facilities and community halls, cultural venues and emergency relief facilities. This fund is managed by Liquor and Gaming NSW. You find more information about this program at
Infrastructure Grants
.
Over 69 thousand dollars ($69 306.00) was given to the following
Aboriginal Support Group - Manly Warringah Pittwater
Information meetings - guest speakers
If we are going to organise meetings to keep the community informed about issues of importance to Indigenous Australians we need to source excellent speakers . These speakers empower our members by making them aware of the advancement on issues of respect and trust and on inequalities that need to be addressed. Our speakers also showcase achievements made by Indigenous Australians.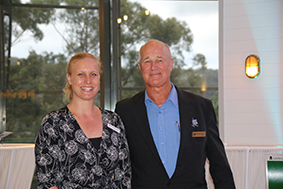 Autism Spectrum Australia (Aspect)
Interactive White Boards for students with autism at Vern Barnett School
Students with ASD are visual learners, they enjoy lessons that are visual and interactive. Most of our classrooms were equipped with IWB's 8 years ago but the whiteboards are starting to show their age and need replacing. Our students require consistent feedback so broken/malfunctioning whiteboards cause frustration in the learning environment. The stepping blocks help our younger/smaller students to be able to reach the whiteboards whilst interacting with the lessons.
BowelCare Australia a Division of Cancercare Australia Limited
Annual Bowel Cancer Awareness and Screening Program
BowelCare 2018 will be the 28th year of service in the Pittwater LGA and surrounding suburbs, supporting the objective that the community needs and responds responsibly to the annual screening for bowel cancer symptoms at a minimal cost. This funding will allow us to keep the cost of kits to a minimum, improving access to the service and allowing all sections of the community to participate.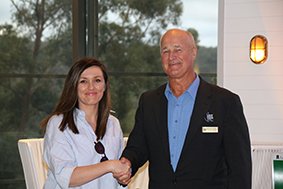 Early Education (EarlyEd) Inc.
Cubby House Toy Library
This project will enhance the capacity of the Cubby House Toy Library to support children with a disability (or concerns about their development), and their families, by replacing worn out toys and by increasing
1. the range of toys / resources now needed because of
- the wider range of disabilities supported through the library since the introduction of NDIS
- new disability equipment available
2. opportunities provided by the library to support learning:
- through flexible opening hours
- specialist Key Word Sign and Visual resources
3. advertising of the library to families of children with a new diagnosis.
Elanora Heights Community Preschool
Preschool Water Tanks
We would like to instal water tanks in our playground to better care for our gardens & to teach the children about water saving
Learning Links
Counting for Life
Counting for Life helps children in Years 3 to 5 who struggle with numeracy at an important stage in their development. The program is aimed at achieving measurable sustainable change and involves providing schools with volunteers to help children weekly for 10 weeks to improve their numeracy skills and enhance their self-esteem and confidence. The goal is to fill existing numeracy gaps of struggling children and encourage them to feel good about themselves as learners.
The project involves the implementation of one program at St Rose Catholic Primary School.
Life Education NSW
Increasing the Engagement of Children in Preventative Health Education
Life Education is a not for profit, preventative health education charity focused on drug and alcohol misuse, healthy lifestyles, bullying, positive relationships and online safety. Our tailored learning experience educates children to develop the knowledge, strategies, confidence and skills to make informed, safer and healthier life choices. Our highly interactive modules are delivered by specialist Educators from within our Mobile Learning Centers.
We currently visit 7,270 children in 20 schools across the Northern Beaches LGA annually.
However, 7,950 children in 93 schools are missing out. We are seek your assistance to help us engage more children in our program.
Lifeline Northern Beaches Incorporated
Lifeline Northern Beaches Financial Counsellor Program
Funding will support:
Lifeline Northern Beaches (LLNB) providing a Financial Counsellor to provide clients a range of crisis support services that are linked to mental health issues resulting from financial and debt issues resulting from, unemployment, problem gambling, financial and relationship issues, divorce, addiction and depression.
Increased numbers of Financial Counsellors will reduce the waiting time, to have a one on one session,to sort out immediate problems that may if unattended, may result in the client trying to hurt themselves as they cannot see a way out of their situation.
Literacy Network Manly Warringah Inc
Providing one to one free tuition for adults living in the Pittwater LGA, who struggle with reading, writing and numeracy skills.
The Literacy Network is harnessing the literacy skills of the community through its volunteers and directing them with professional guidance, to improving the reading, writing and numeracy skills of those currently struggling to participate fully in our community.Our unique service provides individual adult learners two hours per week at a time and place agreeable to both for however long the student continues to benefit. In 2017-18 we will assist around 50 adults and match them with volunteer tutors from their community. Around 20 will be from the Manly LGA and around 15 from Pittwater LGA.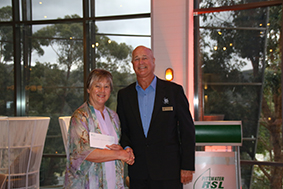 Marine Rescue NSW
Marine Rescue Cottage Point, Improved Vessel Communications Systems
Marine Rescue Cottage Point operates two rescue vessels servicing Pittwater, Smiths Creek, the Hawkesbury River and up to 35 miles out to sea.
Many areas in which we operate are classed as reception 'black spots' meaning our vessels are at times isolated from both mobile phone and radio networks. This reduces our ability to respond to the public both rapidly and efficiently.
The installation of in-vessel mobile phone boosters will significantly improve our ability to serve the boating public and support the local community and the broader emergency services framework.
Northern Beaches Creative Leisure & Learning Inc
Sunday Activities for Adults
To provide a regular series of art, craft, printing, cooking, music & drama workshops, discussions & demonstrations relevant to the interests of adults with physical or intellectual disabilities, enabling them to socialise, interact and learn new skills in a supportive, encouraging environment.
To conduct fortnightly Cards/games mornings for seniors, providing the opportunity to have fun, stimulate creativity, enhance skills and make new friendships.
Northern Beaches Legacy Division of Legacy NSW Associated Clubs
Personal Response Units
*Northern Beaches Legacy is well established with some 22 active volunteer Legatees.
*Our support in providing ongoing Personal Response Units (PRUs) on the basis of need to our widows living alone in the Pittwater LGA will benefit enormously from this Grant.
*Provides access to emergency services.
*Therefore providing comfort, security & independence to our widows to assist them to reside longer in their own home.
*The PRUs are continuously monitored & tested regularly by the external provider & the user.
Northern Beaches Multiple Birth Club
Health and Wellbeing Project
To provide techniques and tools to multiple mothers to assist with the physical recovery of having carried multiple babies.
Palm Beach Kindy
Special needs resources to enhance positive integration in a community preschool.
Our kindergarten has a student with Cerebral Palsy who began this year. We are in need of buying resources particularly a chair for the child so they can sit with other children at the table for different activities. This would allow a huge increase in the child's interaction with their peers as they could be sitting together at a table instead of being restricted to their stroller. We would also like to provide an additional hour each day of an aide teacher so the child can be at kindy for a longer period.
Peninsula Senior Citizens Toy Repair Group Inc.
Christmas Toys make Happy Kids
Our group collects preloved toys, which are then sorted, cleaned and repaired (if need be) and stored until our distribution day (in time for Christmas).We invite local charities and not for profit groups to come and collect toys they want for their organisation, free of charge. The charities and community groups include Dalwood, Mona Vale Hospital, Youth of the Street, Cubby House, Camp Quality, we have over 60 charities on our distribution list. Soft toys are distributions to charities overseas, such as Food4Life (Fiji) at no cost to our organisation. These are not permitted in preschools and kindergartens due to Occupation and health issues.
Rainbow Club Warriewood
Swim the Warriewood Rainbow 2017
Warriewood Rainbow Club offers individualised swimming lesons for children with a disability at the Brooke Withers Swim School in Warriewood each Saturday during term
The lessons are heavily subsidised which makes this an affordable weekend activity for families of children with a disability.
Our Swim the Rainbow program gives children goals to achieve as they learn to be safe in the water
Sailability NSW Inc, Pittwater Branch
Trailer replacement
Our current boat trailer, used for transporting 3 purpose built sailing boats from the shed to the waterside for our twice forthnightly sailing days and to regattas further afield is over 10 years old and will require major repairs very soon. Also we need a safe boat handling system to load and unload the uppermost boat from the trailer, since our volunteers are at risk due the weight of the boat at the height of the trailer. We need to protect our volunteers to enable them to provide the sailing experience to our "clients" with disabilities, Freedom on the Water!
Scout Association of Australia NSW Branch Ingleside Camp
John Dyer Hut Kitchen upgrade
Replace Kitchen Benches and oven that are over 40 years old.
St Lucy's School
Special Needs Family Psychological Support Program
St Lucy's School is based in Wahroonga with satellite classes in Narrabeen and Narraweena. A number of our families are based on the Northern Beaches.
Our children can be challenging and the families, who are already under significant emotional and financial stress would benefit from having easy access to extra psychological support.
We would like to increase psychological support to our northern beaches families and classes.
StreetWork Incorporated
KickStart Mentoring Program
The Program is a prevention/early intervention, empowerment program which is goal-focused and includes intensive case management aimed at medium to high 'at risk' young people. The Program is young person-centred and participation is voluntary. It aims to help 'at risk' young people turn their lives around and reach their full potential and has four general objectives:
1. Reduce offending and re-offending behaviours, as well as substance misuse and other risk taking behaviours;
2. Increase completion of juvenile justice orders and education and/or employment participation;
3. Improve self-esteem and social/life skills; and
4. Increase engagement with services delivered by external agencies.
Sydney Thistle Highland Pipe Band
100 year centenary
The band was formed in 1918 and is having its centenary. We are seeking financial support to promote the only Sydney band to last 100 years. The band has approached the RSL to be the led band on Anzac Day. We are contacting a number of the media to assist in promoting the band and also offering our services to the community. The band is a non profit organization that is made up of volunteer pipers & drummers that play socially for RSL clubs and other important events as well as competing in Pipe band competitions around Australia, we also tutor.
The Leukaemia Foundation of Australia Limited
The Leukaemia Foundation Patient Transport Programme in the Pittwater Area
The Leukaemia Foundation currently has around 1,000 people living in the Pittwater/Avalon region with blood cancer on our data base.
We have assisted around 200 patients and their families in the last twelve months with our support services and the majority of those with transport.
The Shepherd Centre - For Deaf Children
Unveiling Deafness – Empowering parents of children with hearing loss to be the best advocates for their children
Unveiling Deafness is a parent education group program for families of newly diagnosed children with hearing loss in Northern Beaches LGA. In the vast majority of cases (over 90%) children with a hearing loss are born to parents who have normal hearing themselves and no family history of deafness. As such this diagnosis can be a shattering experience. Unveiling Deafness will aim at empowering families to be the best advocates for their children. It will support, encourage and empower them to develop the necessary skills to help and advocate their child.
VOLUNTEER MARINE RESCUE NSW - Broken Bay
Security systems
To purchase two security camera systems for the duty wharf and for the building compound. Separate systems are required because the locations of the two facilities.
Youth Off The Streets Limited
Street Outreach for Displaced Youth
Youth Off The Streets encounters homeless and at-risk youth from the Northern Beaches staying on the streets of inner-city Sydney, where they are vulnerable to chronic homelessness, prostitution and substance abuse.
We are requesting support from Clubs across the Northern Beaches to conduct nightly outreach activities, where we can identify vulnerable Northern Beaches youth in risk hotspots, and work to restore these displaced youth back to their local community.
This ClubGRANT will contribute towards providing safe transport to local refuges (e.g. Burdekin accommodation services), referrals to support (e.g. domestic violence counselling), and access to a caseworker for 1:1 support.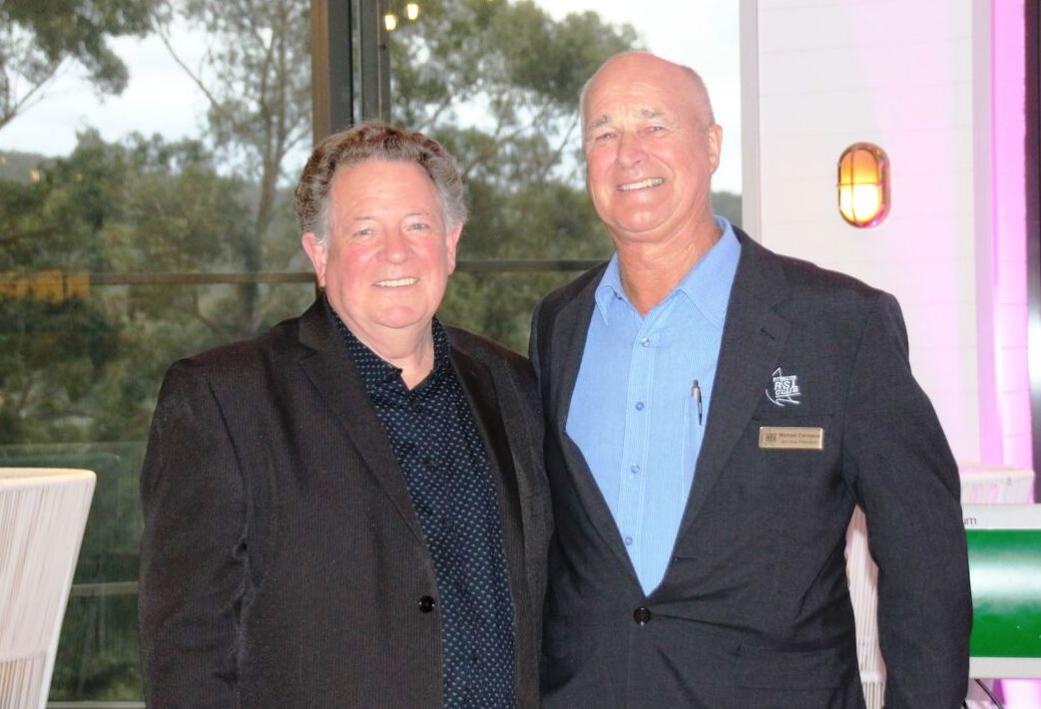 Neil Evers from Aboriginal Support Group - Manly Warringah Pittwater with
Senior Vice President
of Pittwater RSL Directors,
Michael Carrodus