Pittwater Friends of Soibada 2015: Year End Overview and Report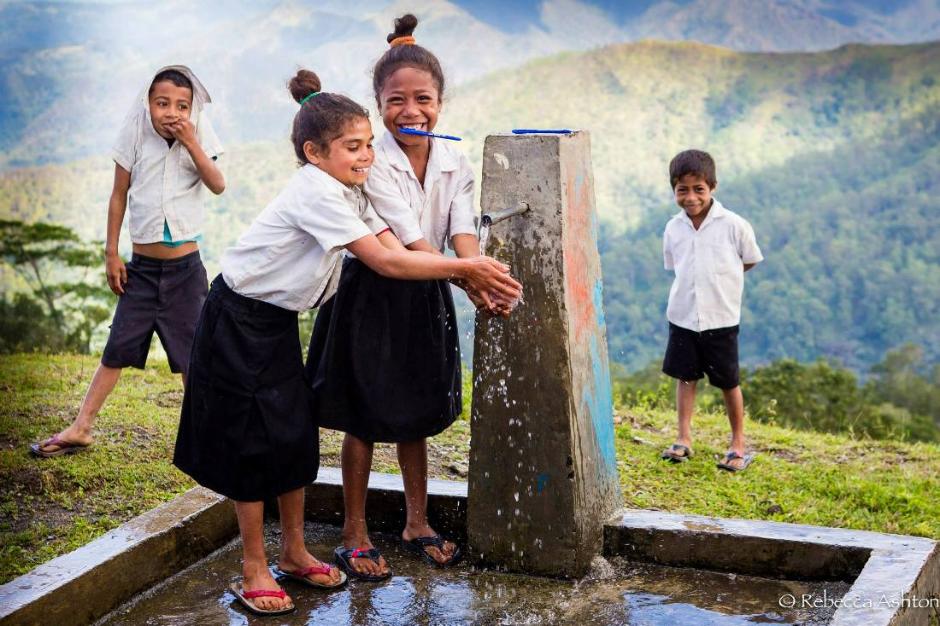 Water is the essence of life - picture by Rebecca Ashton
Pittwater Friends of Soibada 2015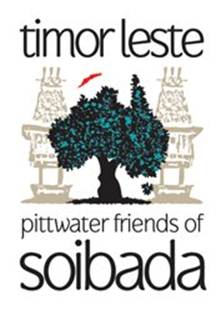 2015 has been an extremely busy year for the Pittwater Friends of Soibada and we couldn't have done it without your support and generosity. Thank you all so much. More and more people are discovering ways that their particular talents are needed to help Pittwater's sister village Soibada. It is wonderful to see our community becoming part of this special relationship, with many people even making the journey over to see the progress for themselves. Our projects have been many and varied this year and all are in response to requests from the community of Soibada. Our biggest lesson, since this Friendship began, has been to learn not to judge, according to the Australian lifestyle, but to be humble and actively listen to the requests of those we are trying to assist. The results so far are very positive but there remains an awful lot to do! The highlight is the almost finished Training Centre and Guest House that has been our fund raising focus for the year. Your generosity is incredible, thank you from everyone in Soibada.
Friendship Schools, Water and Literacy
The links between Pittwater schools and those in Soibada is growing. In Australia the students celebrate Timor's Restoration of Independence Day and raise money for projects. They have focussed on water and literacy. TankPro water sanitisers were installed in several locations in Soibada. An anonymous member of our community generously provided the finance to assist the Nuns at the Orphanage to repair the water supply. Books from Abut Timor and the Mary McKillop Foundation were purchased for all the schools in the village. Mona Vale Library even got behind the literacy drive and hosted many great movie fundraising nights.
Communication, Computers and Education
Communication has improved due to easy access to mobile phones in Timor. This has made our task much easier as nearly all the village chiefs, leaders and teaching staff are on Facebook and speak to me regularly. Laptop computers were delivered to some of Principals of the schools in Soibada. More are needed so that each teacher will eventually have their own. Perhaps one day in the future we can also provide the students withcomputers but for the meantime they must use the second hand desk tops we were donated from a school in Melbourne. The community have provided us with a list of training courses for adults in addition to the small business, computer, health, nutrition and home gardening courses we have already provided. Sponsorship has been requested for several Seminarians, university students and high school student. We are looking for funding.
Youth for Soibada
The newly established youth team, consisting of former and current Mater Maria College students, visited in July and conducted a needs assessment with the young people of Soibada. This proved to be our most productive and successful visit to date. The relationship building that has resulted from the dancing and craft workshops is intrinsic to the trust between our communities. We have since partnered with the ENACTUS Social Justice Group at the University of NSW. There is a facebook page specifically for Australian and Timorese youth to communicate. Volunteers from Timorese universities also accompany our teams as translators. We are partnering with World Expeditions so that Australian high school students could have immersion experiences in the village. Pittwater will welcome the first foster child from Soibada next year. She will be educated in Australia for four years and has been offered a full scholarship at Pittwater House School.
Medicine, Health, Days for Girls and Dress a Girl Around the World
The village is flourishing. The government has established fish farms. The evidence of the HIAM Health nutrition and home gardening training is evident. During certain times of the year the food available is more plentiful and of better quality. Life is still tough though, especially during the dry season. We have partnered with other organisations to broaden our scope. The women's hygiene kit distribution is enabling girls to spend more time at school. Next year we will train the women to sew these themselves. New handmade clothing was delivered with a few to producing similar in the village next year. Medical equipment was provided to the local doctor, Nidia Vong. She has requested a team of specialist doctors visit next year.
Training Centre and Guest house construction
The progress on construction has been incredible. Hopefully next year we will begin running training courses from the centre. During the Aitara Pilgrimage in October paying guests will be accommodated there. We need further funding for completion and this can be done online at: www.pittwaterfriendsofsoibada.org.au/buy-a-brick.
What's to come?
Next year we will focus on building a Senior High School and a preschool. All current projects will be ongoing. We always need volunteers here Australia and are looking for specialist doctors to travel to Soibada in July.
Find out more:
www.pittwaterfriendsofsoibada.org.au
https://www.youtube.com/watch?v=f0v74BMEnA0
https://www.youtube.com/watch?v=O3M-I10i9Yg
https://www.youtube.com/watch?v=K_1fPJdFpKM
Pittwater Friends of Soibada Facebook Page
Thanks for all your support and generous donations throughout the year, a very merry Christmas to you all from all of us in Pittwater Friends of Soibada.
Tamara Sloper Harding
Chairperson, Pittwater Friends of Soibada Inc.