April 10 - 23 2016: Issue 259
Pittwater Food and Wine Fair 2016 at Beautiful Winnererremy Bay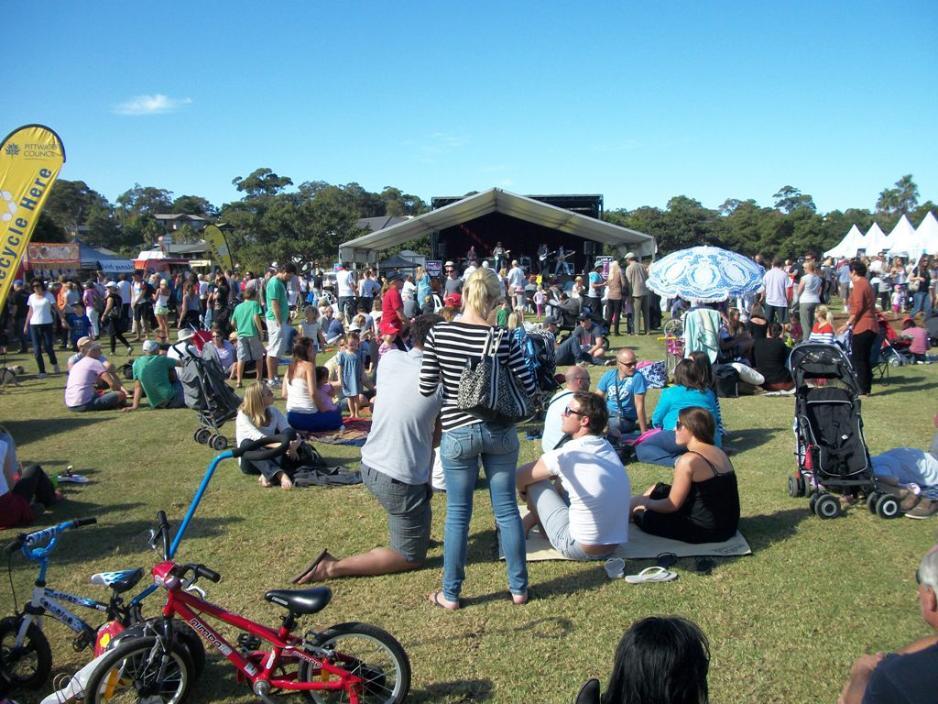 Great music is always a feature of Pittwater's Food and Wine Fair
Pittwater Food and Wine Fair at Beautiful Winnererremy Bay: May 1st, 2016
Foodies and wine-lovers can start packing the picnic rug in preparation for the 2016 Pittwater Food and Wine Fair.
Now in its seventh year, the Food and Wine Fair will once again take place at picturesque Winnererremy Bay in Mona Vale, next to the children's playground and Flying Fox Café on Sunday 1 May from 10am-4pm.
Residents and visitors are encouraged to ride their bikes, walk, or take public transport to the Fair. Pittwater Council is providing plenty of bike racks and a courtesy shuttle bus which will be on a constant loop from Winnererremy Bay to the Mona Vale bus stop on Pittwater Road throughout the day.
Come along and sample fine Australian wines from boutique and classic wine makers, enjoy tasty gourmet foods while tapping your toes to some fabulous live reggae from Revolution Incorporated and others.
Mayor Jacqui Townsend reiterates "there will be something for everyone at this year's fair, with an amazing variety of wines and food, cooking demonstrations of paella, pickles and preserves, and delicious deserts, as well as eco-stalls, a volunteer's expo, children's entertainment and live music!"
"You can pick up useful tips on living sustainably and protecting our environment, as well as collecting a free native plant," said Cr Townsend.
"The expo will profile a variety of volunteering opportunities including community transport, community service groups, accessibility and disability services," she said.
Recyclable/reusable wine 'glasses' will be sold on the day from the Council stall for $5. These 'glasses' will be required to buy wine tastings from the wineries.
Attendees are also encouraged to bring drink bottles on the day which they can fill up at the water stations provided by Sydney Water.
Winnererremy Bay Reserve is located at Mona Street, Mona Vale.
The seventh annual Pittwater Food and Wine Fair will be held on Sunday 1 May 2016, where you will find something for everyone!
• Sample and purchase fine Australian wines and craft beer
• Spread out the picnic rug and enjoy a huge array of delicious gourmet foods
• Tap the toes to our great lineup of Live music including Braden Evans, Ivor Simpson Kennedy, Daddy Long Legs and the Swamp Donkeys, and Revolution Incorporated
• Let the kids go wild on the bungee tramp, climbing wall, mad teacups, grass zorb balls, jumping castle, petting zoo and more!
• Visit the eco stores and volunteers expo and pick up some useful tips on living sustainably and protecting our environment as well as some native plant giveaways
• Take the courtesy shuttle bus - which will be in a constant loop from the Fair site at Winnererremy Bay to the Mona Vale Bus stop on Pittwater Road
• Recyclable/reusable wine 'glasses' will be sold on the day from the Council stall for $5. These will be required for purchasing wine from the wineries.
• Attendees are also encouraged to bring drink bottles on the day to replenish at the water stations provided by Sydney Water
• Don't miss our chef demonstration sessions with guest chefs Mark Holland (11am - 12.15pm), Rebecca Jones (12.30 - 1pm), and John McFadden (2 - 3pm) in our designated marquee as they whip up deserts, preserves, pickles and paella!*
*Times may change slightly.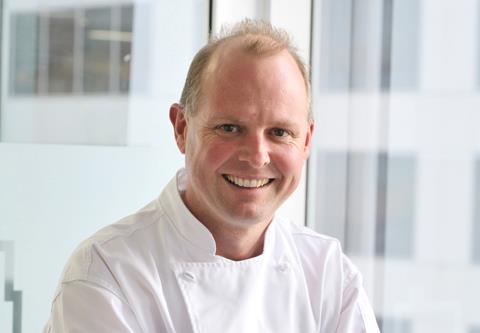 John McFadden - Pittwater RSL. Australian born and trained, John has over 29 years in the food industry. He began as a kitchen hand at the age of 12 in his home town on the Central Coast, then undertook his apprenticeship with the Lantern Palace at Wamberal, before completing at La Mer Fine Dining at Peppers on Sea. John was then posted at notable restaurants including the twice 'hatted' Grand Fine Dining Room at The Windsor Hotel - Melbourne, La Fontaine, Oriental and Planters - Hayman Island, and Lead Chef at Xu Bistro, Hyatt Regency - winning best Hotel Dining Restaurant in Australia.
John was one of the first Australian chefs to cook at the James Beard Foundation in New York for 80 top New York food critics, and he won Caterer of The Year at The Restaurant and Catering Awards.
John has been with the Trippas White Group for the past nine years, and has now been snapped up by Pittwater RSL, and is our headlining Chef with his demonstration of delicious deserts from 2pm- 3.15pm.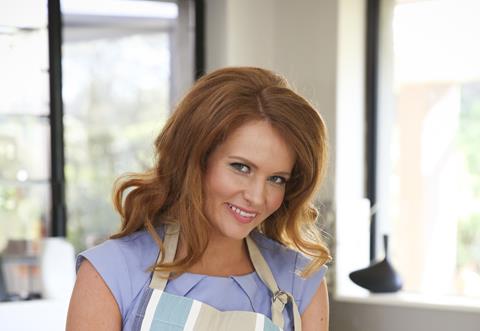 Rebecca Jones - Sustain Me specialises in engaging community, business and Government in the journey to becoming more sustainable across all facets of life!
Rebecca has run successful workshops such as 'Cooking with Leftovers' as part of the City of Sydney Initiative - Green Villages, as well as specialising in cooking, pickling and preserves.
Amazingly every household in NSW wastes an average of $1000 worth of edible food each year. A lot of this is fruit and vegetables. So whether you grow your own or buy your groceries, Rebecca will inspire you to save, preserve and pickle any excess fruits and veggies before they lose their goodness.
She will demonstrate how these pickles and preserves can transform any meal into spectacular and delicious dishes. Come along and try the tasty treats from 12.30-1.45pm.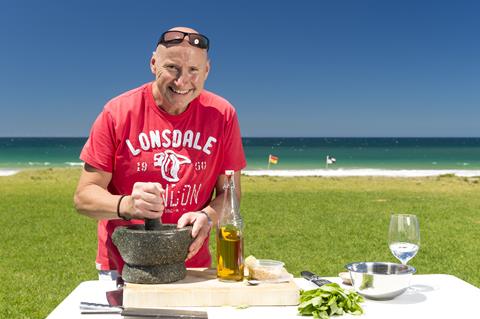 Mark Holland - Food Stuff. Based in Mona Vale on Sydney's Northern Beaches, Mark's expertise extends to product development for Rockpool's Neil Perry on the Qantas project, and also for Swiss Air. He has consulted and worked for other companies such as Trakka, Simon Johnson, and Goodman Fielder.
Food Stuff focuses on all types of catering, and Mark's passion and specialty is Spanish (Tapas & Paella), as well as Moroccan, Indian, Mexican, Asian, French & Italian cuisine.
Currently Mark is the NRMA's Australian Caravan and RV Magazines residential chef and contributes and writes recipes for their bi monthly magazine.
Mark's demonstration will be all about how to cook a mouth-watering paella in the Cooking Marquee from 11am – 12.15pm.
For more information visit www.pittwater.nsw.gov.au/foodandwinefair

Glorious Winnererremy Bay Reserve