November 22 - 28, 2015: Issue 241
Pittwater Community Arts 11th Art Exhibition and Sale: 2015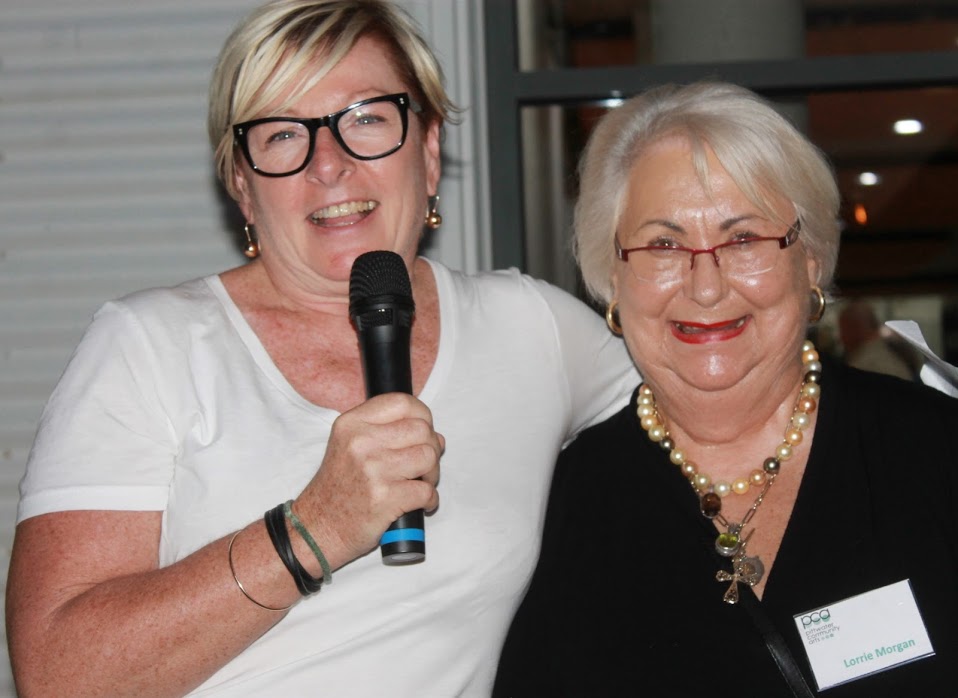 Mayor of Pittwater, Jacqueline Townsend with PCA President, Lorrie Morgan
Pittwater Community Arts 11th Art Exhibition and Sale: 2015 - At Avalon Recreation Centre
Harmonies from Ukuleles and everything from beautiful tea cosies by Mayvis Breckenridge to ceramics, Penel Biggs glorious glass creations, mixed media works, silk dresses and Diezel's great works as part of her Snap, Crackle and Pop! Exhibition are on display this year in the PCA Art Exhibition and show.
There are several new Artists showing works for the 2015 edition of this community, underlining the PCA's ever dynamic forward progression in ensuring visitors to this annual celebration of Pittwater Artists get to see the wide range of superb Art and Artists there are here.
Friday night the Mayor of Pittwater, Jacqueline Townsend opened the 11th PCA Art Exhibition and Sale with characteristic aplomb, praising Artists and Organisers alike. Lorrie Morgan, President of PCA, was thanked for her indefatigable commitment to this show and Arts in Pittwater, something this non-profit organisation has established through such events and through the opportunities they provide for all Artists to connect with those who love Art.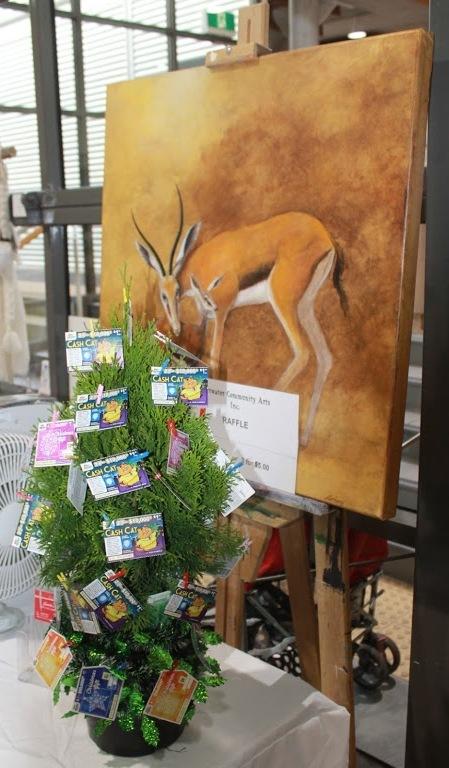 As always the Pittwater Community Arts is holding a raffle this year with a wonderful painting by past Artist of the Month Patrick Chandler 'Springbok with Fawn' and a 2nd prize of a 'Money Tree' with tickets 3 for $5.00 – don't miss out on your chance to win this work by this renowned Australian artist.
The money raised is invested back into PCA and funds such things as the Youth Art grant and the Prizes for this year's winning artists
International award winning artist Evert Ploeg judged this year's works. In explaining what he was looking for he cited composition, colour, technique as part of what comes together to create great art. Mr. Ploeg awarded Prizes to:
PCA Avalon Art Show - Prize Winners 2015:
1st: George Sonter -
2nd: Gillian Orton -
3rd: Jacqui Giuliano -
Honourable mentions:
Paul Brocklebank – 'Boats ad Bay of Islands - New Zealand" – watercolour

Bill Chamberlain – 'Harbour West' – oil

Mark Appleton – 'Sun through trees' – oil

Lisa Wilkes-Hunter – 'Mangrove Magpies' – mixed media

Jenie Clough – 'Palm Beach Wharf' – acrylic

Janiece Irvine – 'Rock Pool 1, 2, 3, 4' – mixed media
Ben Hedstrom – 'Long Reef Headland'
Open today, last day for 2015 (Sunday November 22nd) at
Avalon Recreation Centre from 9 a.m. until 5, with works ranging from $35 upwards – this is the perfect place to find something unique for someone special for Christmas or invest in a work that will give you pleasure way beyond price.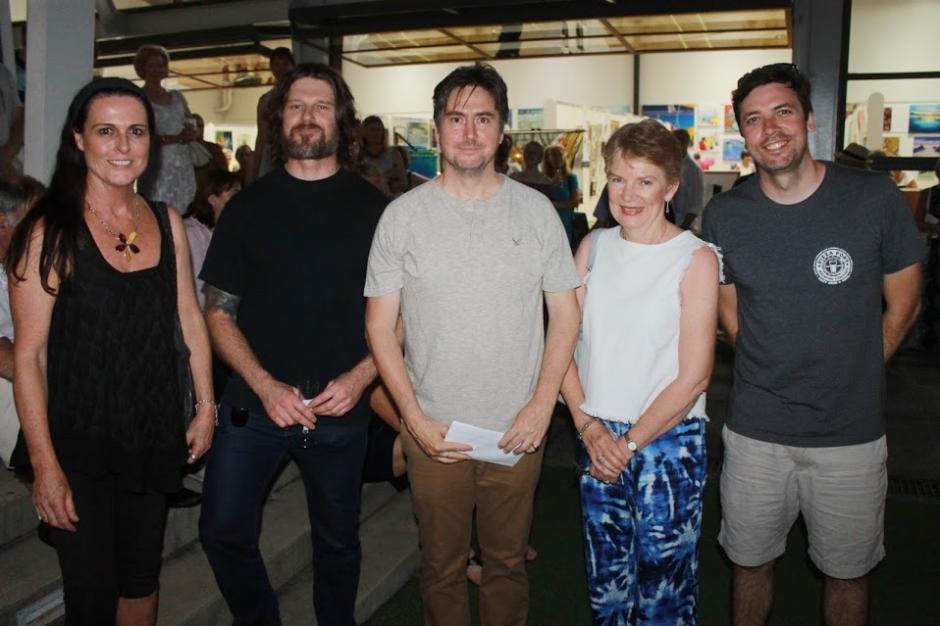 Honourable Mentions 2015 - for superb works - with Guest Judge Evert Ploeg (centre)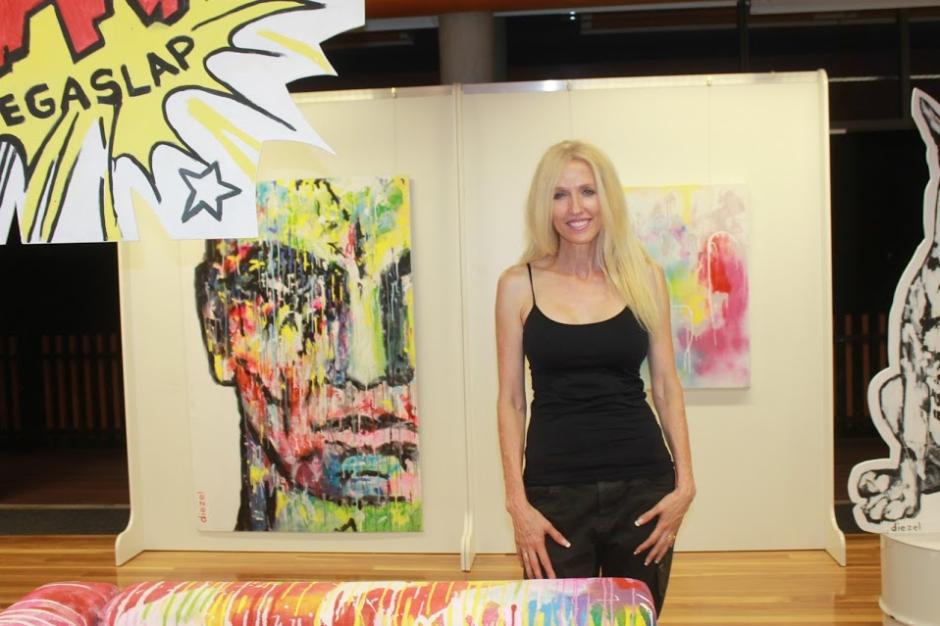 Superstroke Pop Artist, Diezel among her Snap Crackle, Pop! Exhibition 2015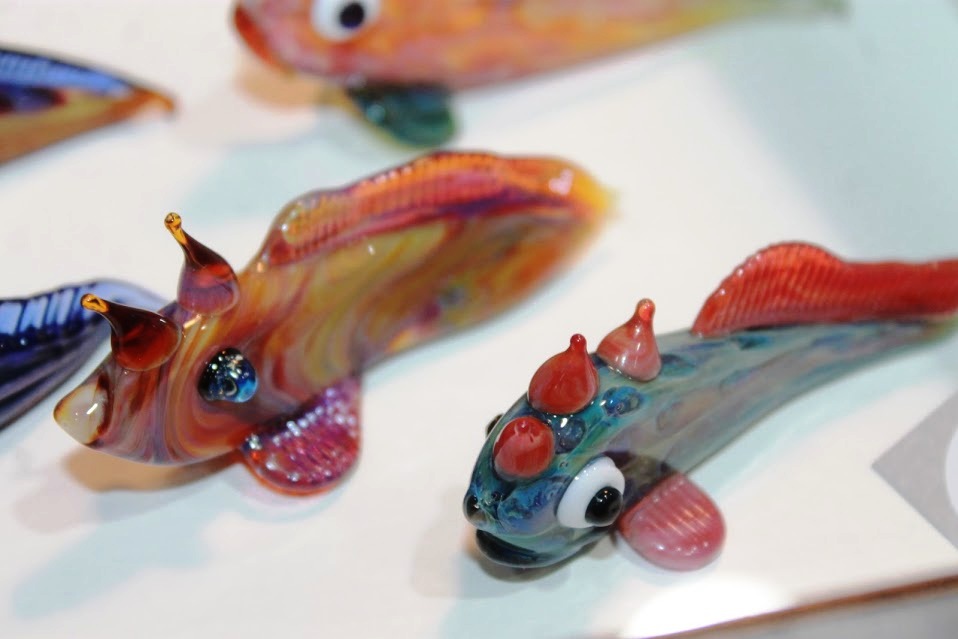 Fire Bird Beads, flameworked lampworked glass by Penel Bigg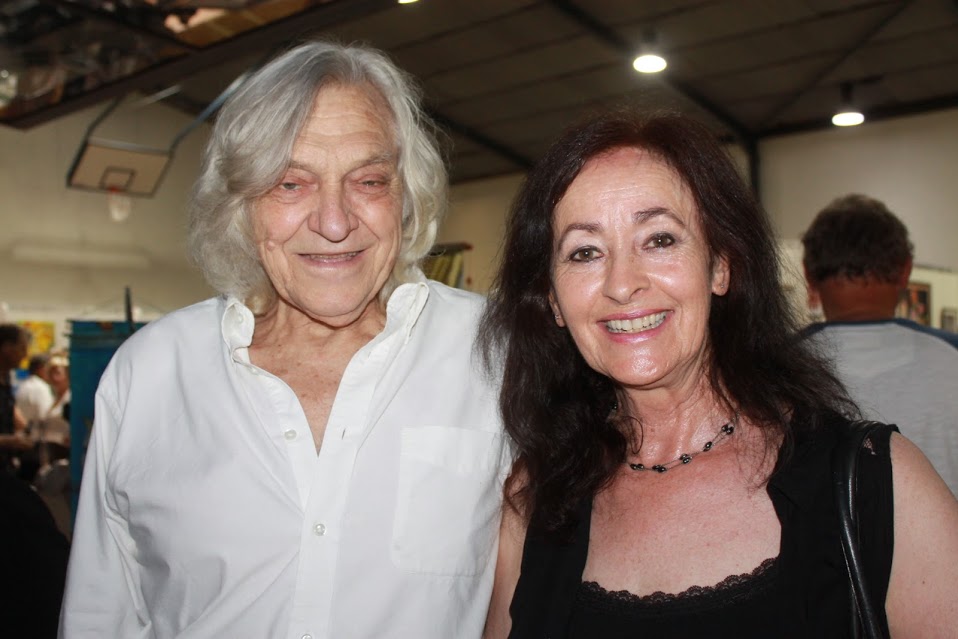 Lovett Bay lady and gent – Antonia Hoddle (Exhibiting Artist) with husband Michael Kitching (Artist – Sculptor)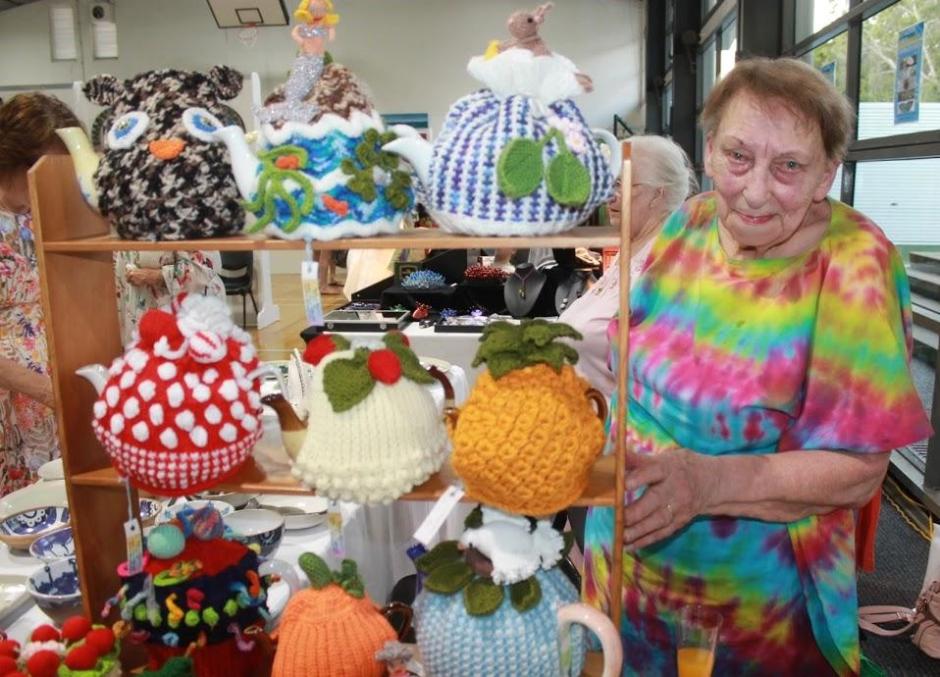 Mayvis Breckenridge - Tea Cosy Creator Extraordinaire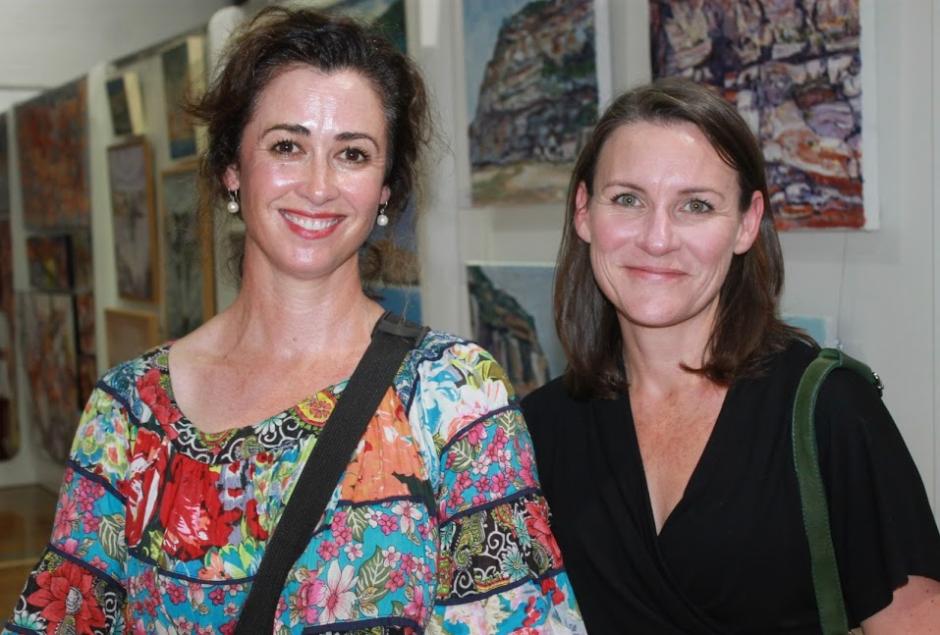 Megan Treharne, Arts and Cultural Officer at Pittwater Council and Melinda Hewitt Director, Environmental Planning & Community (EP&C), Pittwater Council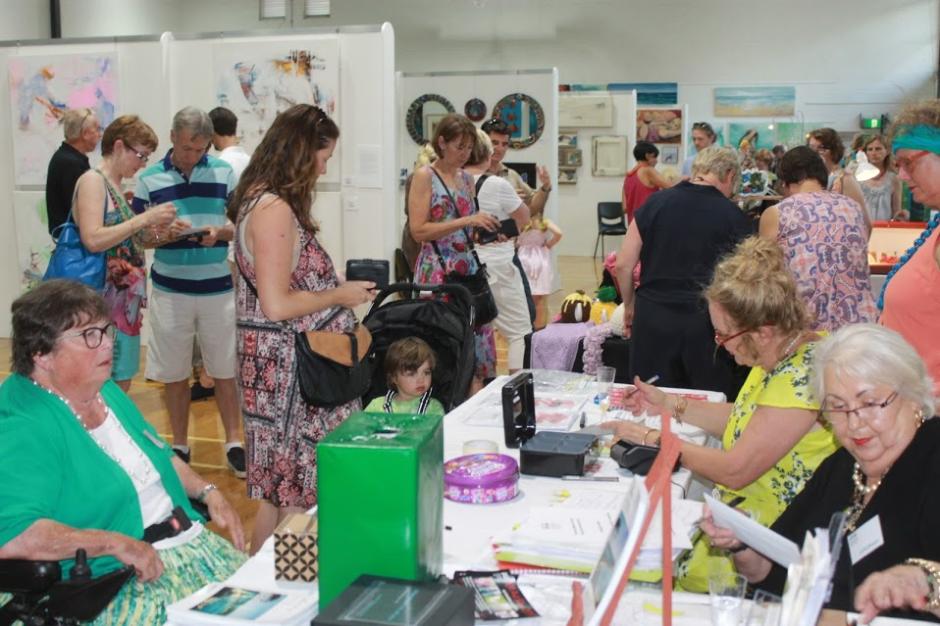 Page by A J Guesdon, 2015.