February 21 - 27, 2016: Issue 252
Peninsula Music Club - 2016 Programme
Our concerts include works by composers from around the world including Australia, Europe, North and South America, from the Renaissance period through to contemporary music. Previous performances have included prizewinners of The Sydney International Piano Competition of Australia and other national and International competition winners. Our performers range from Australia and all corners of the globe, bringing to our beautiful northern beaches a level of excellence comparable with any international performance.
As well as instrumental and vocal performers, we have had Baroque and South American dance groups accompanied by a typical orchestra of the period or country.
The 2016 Concert Series promises another year of varied and musical delights. Membership of $80 includes four concerts followed by sparkling wine supper. Enjoy meeting the artists whilst socializing with members and friends.
Become a member today, or renew your membership for 2016.
The 4 Concert Annual Membership is just $80, with the option also to attend only your favourite concert (single event) for just $25. Tickets can be purchased at the door, depending on availability. Don't risk missing out, book early.
Help us to continue this valuable cultural experience in the Peninsula by joining now, so we can continue to bring talented and professional Australian & International Artists to perform for us in our own unique area.
Four concerts are held annually at the Loquat Valley Anglican Prep School, located in Bayview, on Friday nights at 8pm or Sunday afternoons at 2.30pm.
Astounded by the performance; like to know more? Get the full insights from our acclaimed performers as you enjoy a sparkling wine supper, which is served after each performance. Meet the artists, socialise with other members, make new friends - all included in the price of your annual program. Join now!
Planned for our September Concert will be the "Best Australian" from the 2016 Sydney Piano Competition held in July this year. Not to be missed. Date to be advised.
In 2015, 3 of our 4 events were popular and with the addition of the "Best Australian Pianist" to our concerts, 2016 is shaping up to be a popular one. Read more about the International Piano Competition here.
2016 Concert Program
Friday 18 March, 2016: Bach to Boogie
Featuring award winning concert pianist and soloist with the Sydney Symphony Orchestra Valerie Forbes-Mavridis and her award winning entertainer husband Yuri Mavridis. With guest appearances from George Mavridis who will perform operatic arias and Natalie Mavridis who has performed as violin soloist with orchestra in the Sydney Town Hall.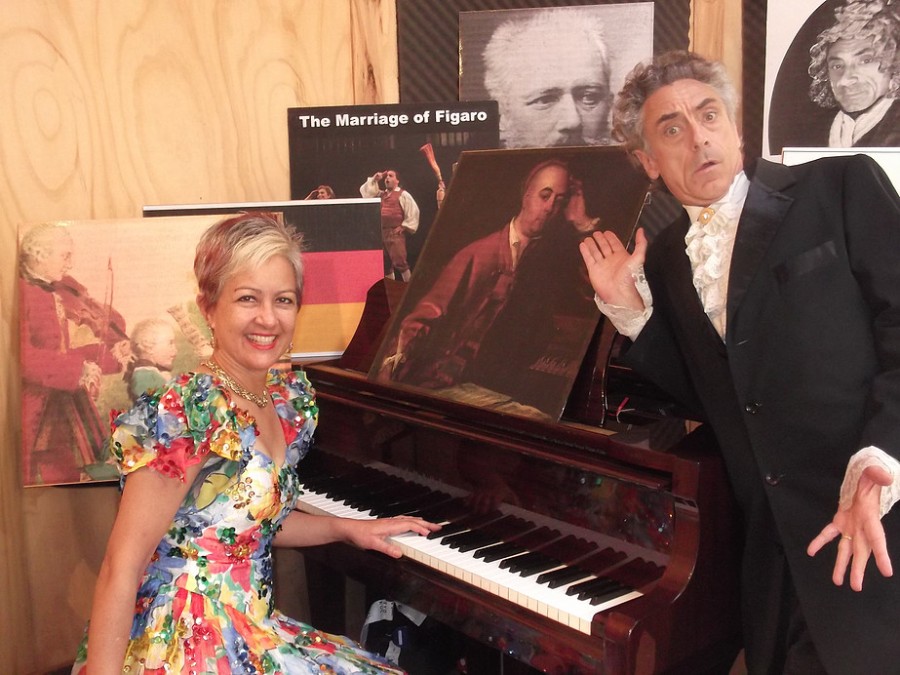 Purchase tickets to this event only, here.
Sunday 5 June, 2016: Avalonian Trio
The Avalonian Trio (Bridget Bolliger Flute, Susan Blake Cello, John Martin Piano) bring a delicious mix of romance and classicism with more than a hint of swing, laced with anecdote and sparkle! Haydn, Mendelssohn, Weber, Piazzolla and Bolling are among the delights in this concert of colour and virtuosity. Bridget, Susan and John will bring the gift of a memorable afternoon of musical delight and variety that is unmissable.
Australian-Swiss flautist Bridget Bolliger was born in Sydney, where she distinguished herself early, studying under Jenny Andrews, Jane Rutter and Vernon Hill and performing the Ibert Flute Concerto with the Sydney Symphony Orchestra at the age of 15. She graduated from the Sydney Conservatorium High School and was awarded the ASCM with Merit by New South Wales Conservatorium of Music.
At 18 Ms Bolliger travelled to Switzerland to study with Peter-Lukas Graf at the Basel Music Academy. For four consecutive years she was awarded the coveted Study Grant of the Migros/Ernst-Göhner Stiftung, while also winning the UBS Flute Competition in Zürich, the Kiefer Hablitzel Award in Bern and a prize at the Swiss Woodwind Competition in St Gallen. She attended masterclasses with Alain Marion, Jean-Pierre Rampal and William Bennett, and played Principal Flute with the Gustav Mahler Youth Orchestra under Claudio Abbado and Vaclav Neumann, the Schleswig Holstein Festival Orchestra under Christoph Eschenbach and the European Community Youth Chamber Orchestra under James Judd.
After graduating with the prestigious Soloist's Diploma, Ms Bolliger was appointed Principal Flute with the St Gallen Symphony Orchestra. She also appeared as Guest Principal Flute with the Basel Symphony Orchestra, Zürich Opera Orchestra and Zürich Chamber Orchestra, under conductors such as Nello Santi, Horst Stein, Franz Welser-Möst and Rafael Frühbeck de Burgos.
Ms Bolliger spent three years in Brazil as Principal Flute of the Sinfonica de São Paulo, before returning to Australia where she has played with the Sydney Symphony Orchestra, Melbourne Symphony Orchestra, The Queensland Orchestra, Australian Chamber Orchestra and the Australian Opera and Ballet Orchestra, under conductors including Vladimir Ashkenazy and Patrick Summers.
Bridget Bolliger has appeared as concerto soloist with the St Gallen Symphony Orchestra, Basel Symphony Orchestra, Basel Radio Orchestra, Collegium Musicum Basel, Gruppo Concertistico della Svizzera Italiana (Lugano), Orquesta Sinfónica Simón Bolívar al Teatro Massimo (Palermo), Orquestra Sinfonica do Norte (Porto, Portugal) and the Sinfonica de São Paulo. She has performed the Mozart Flute and Harp Concerto with harpists Elena Zaniboni, Marielle Nordmann and Sarah O'Brien.
As a chamber musician, Ms Bolliger has appeared at the Ainey International Music Festival in Burgundy, the Curitiba International Music Festival in Brazil, the Huntington Estate Music Festival in New South Wales and the Australian Festival of Chamber Music in Queensland. She has collaborated with many distinguished Australian and British musicians, and with members of the Chicago and Montreal Symphony Orchestras.
Ms Bolliger is founder of the New Sydney Wind Quintet, which has become one of Australia's leading chamber ensembles, releasing two CDs, commissioning a work from Ross Edwards and giving numerous world premieres. Ms Bolliger is also founder and Artistic Director of the annual Sydney Chamber Music Festival.
Susan Blake graduated as Student of the Year from the Sydney Conservatorium of music in 1978. She won the ABC Concerto Competition in 1977, performing the Elgar 'cello concerto with the Sydney Symphony Orchestra, followed by a national tour.
After winning a Churchill Fellowship, Ms Blake completed postgraduate studies at the Basel Music Academy, studying with Heinrich Schiff, graduating in 1982 with the Solistendiplom.
In 1995, Ms Blake completed further specialist study in Baroque and Classical 'cello with Anner Bylsma.
Since 1985, Ms Blake has been Lecturer in 'cello and chamber music at the University of Sydney Conservatorium of Music, and was appointed a Senior Lecturer in 2010. Ms Blake regularly gives summer courses in Europe, Australia and Hong Kong.
As well as teaching, Ms Blake is a frequent soloist with orchestras and ensembles in Australia and Europe and records for ABC Radio, ABC Classics, Sounds Australia and Tall Poppies.
Ms Blake has extensive interest in 18th century music, performing regularly with other specialists playing on original instruments. As a founding member of the "Ensemble of the Classic Era", Susan has toured extensively for Musica Viva Australia and has performed at all the major music festivals.
Susan Blake plays a 'cello made by Giovanni Grancino in Milan in 1701.
John Martin went from his home town of Mudgee, NSW, to Sydney Conservatorium of Music where he majored in Performance as a pianist, also studying singing. His natural aptitude for ensemble found him in constant demand with his fellow students as an accompanist, and in his second year he chose to specialize in this very exacting art.
From being a young performer on the books of the Australian Broadcasting Corporation and appearing frequently on Radio National, John then moved to England to continue his studies as an accompanist, having received grants from the Australia Council, Opera Foundation, and the Australia Opera Auditions Committee.
After a decade spent mostly living and performing overseas, John returned to Australia, bringing with him a wealth of experience. As well as many performances throughout the British Isles with major performers, he also found himself in great demand for after-show parties in London's West End, entertaining the elite of England's thespians.
John then spent three years as a member of the Ensemble Studies Unit of his alma mater, Sydney Conservatorium. Since then, in a very busy concert diary, he has worked with the cream of Australian performers, effortlessly moving from classical to cabaret, music theatre and light jazz.
John has also made ragtime piano a specialty, and has given hundreds of performances of the works of Gershwin, Joplin, Billy Mayerl, Zez Confrey, and more, and has just completed a CD of these and similar work by Australian composers. Mr. Martin has become a prominent artist in the music life of Australia, and is renowned for his ability to cross genres. In 2007 he toured for three months for Andrew McKinnon Presentations with acclaimed English actress Miriam Margolyes in her show "Dicken's Women".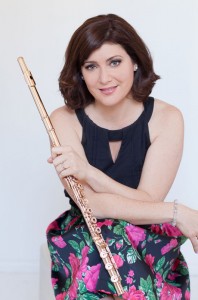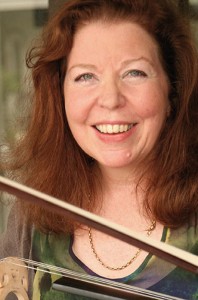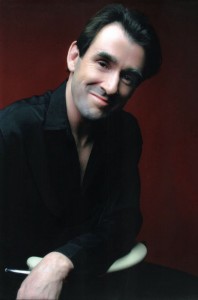 Purchase tickets to this event only, here.
Friday "in September", 2016
Best Australian Pianist of the 2016 Sydney International Piano Competition
This concert will be held on a Friday in September. The tour for this winner is still being worked out and our date will be announced at a later date. Who it will be, will be announced at the finials of the SIPCA in July. We await with anticipation.
Purchase tickets to this event only, here.
Friday 4 November, 2016: From Paris to Buenos Aires
By popular demand Daniel Rojas, Piano, returns again this time with a trio, and a different combination of instruments, Michael Kluger, Accordion and Jay Byrnes, Saxophone.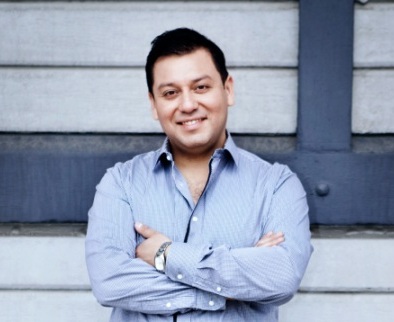 Daniel Omar Rojas was born in Chile. From an early age he was taught piano and singing by his mother, an amateur Peruvian folk singer, and improvised short pieces at the piano. Rojas migrated to Australia with his family as a child where his formal studies in piano, violin and music theory began. Throughout his musical development, Rojas cultivated an interest in the music of various cultures and focused particular attention on Peruvian Indigenous and folk music and other Latin American traditions. His interest across a range of genres led him to perform with a number of classical and ethnic music ensembles. He has also performed solo piano concerts in Australia, Asia, and South America.
In 1995, Rojas began a Bachelor of Music (Composition) degree at the University of Sydney where he graduated with First Class Honours and was awarded the University Medal. He was awarded a Master of Music (Hons) from the same institution and is currently enrolled in a PhD in Composition at the Sydney Conservatorium of Music. His composition mentors have included Ross Edwards, Anne Boyd, Matthew Hindson, Ann Carr-Boyd, Colin Offord, Ian Shanahan, Richard Meale and Edward Primrose. Research into various Latin-American popular, folk and indigenous musical traditions inform the musical and aesthetic content of Rojas's compositional output.
Rojas has won several first prizes including the Fellowship of Australian Composers Award, Frank Albert Prize, the Miriam Hyde Memorial Award, and the Keys National Piano Composition Competition with Danza de Montañas. As a younger composer he was one of three participants in the prestigious Melbourne Symphony Orchestra's 21st Century Young Composers program and has since received commissions from numerous orchestras, ensembles and solo artists. Amongst Rojas's most recent works is his Piano Concerto No. 2 which was commissioned by Ars Musica Australis and performed by Konstantin Shamrai, winner of the 2008 Sydney International Piano Competition, and the Sydney Youth Orchestra.
His musical experience extends to composing and conducting for film, and as a music educator. Currently, Rojas teaches at the University of Sydney and is composer in residence at International Grammar School and Riverview College.
Michael Kluger has been consultant/accordion teacher to keyboard players in major stage productions of "Chicago", and taught Nadine Garner to play accordion for her stage performance in "Cabaret".
He has performed as a featured artist with the "Accordions of the World" and "Viva la Fisarmonica" stage shows. He composed the music for a comedy/musical cabaret show written by, and starring, Christopher North, performed at the Melbourne Comedy Festival in 2011.
Michael's eclectic taste in musical performance includes the Argentinian tango and the works of Astor Piazzolla. He has played bandoneon on stage and on recordings. In 2009, Michael was guest artist at the Riverina Summer School of Strings where he performed a programme of Astor Piazzolla's compositions on piano accordion, accompanied by members of the Sydney Symphony Orchestra.He will be bandoneonist in the 2011 Sydney production of "The Threepenny Opera" (Kurt Weill) under musical director Richard Gill.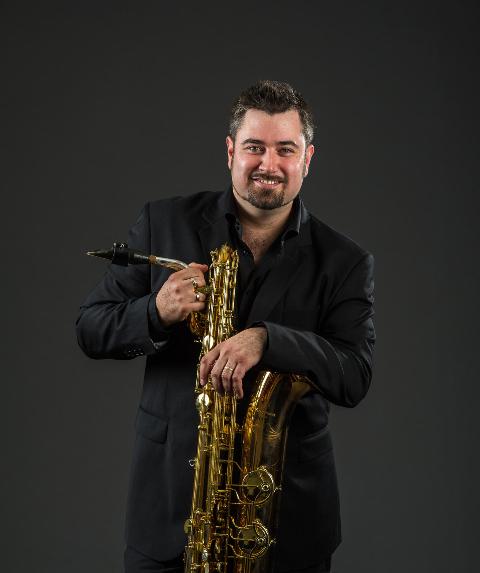 Saxophonist Jay Byrnes is one of the most pre-eminent faces in the Australian saxophone scene as a performer, arranger and educator.
Specialising in the performance of both transcriptions and new works for saxophone Jay has become renowned for his interpretations of music from Bach to Piazzolla and beyond. Acclaimed for his dynamic stage presence and rigorous attention to stylistic performance Jay is a leader in the interpretation of Latin American music for the saxophone. Having performed throughout Europe, South America and Australasia as both a soloist and chamber musician Jay has developed a reputation for being a versatile and charismatic performer.
As an educator Jay has held teaching positions in the United Kingdom, Venezuela and Australia. He has also given masterclasses at the Conservatorio Superior de Musica Astor Piazzolla - Argentina, the Queensland Conservatorium - Australia; and was guest tutor for 2 years at the Conservatorio de Musica Simon Bolivar in Caracas, Venezuela whilst completing his Masters degree in Portugal from 2007-2009.
Jay is a passionate arranger having create over 200 works for saxophone in many different settings. His arrangements have been performed by ensembles such as The Nexas Quartet (AUS), Orquestra Portuguesa de Saxofones (POR), The Four Baritones (NL) and the Sydney Saxophone Collective (AUS), as well as many well known domestic and international artists.
Jay is an endorsed artist for both D'Addario and EGR ligatures. He has also been a Yangaisawa Saxophones Domestic Artist in Australia since 2008 and an official Yanagisawa International Artist since 2015.
The Tango Trio takes you on a journey from the poetic cafes of Paris to the saucy milongas of Buenos Aires. With a singular sound of the accordion, smooth saxophones and the orchestral drama of the piano, these memorable melodies from continents afar combine with delectable harmonies to stir the passions, and excite the senses…. a perfect start to summer. The program will include works by Satie, Piaf, Milhaud, Tiersen, Rodriguez Piazzolla and Gardel.
Purchase tickets to this event only, here.
All concerts held at Loquat Valley Anglican Prep School - 1977 Pittwater Rd, Bayview.