January 25 - 31, 2015: Issue 199
Palm Beach SLSC's Brats, Brutes and Bruisers Carnival 2015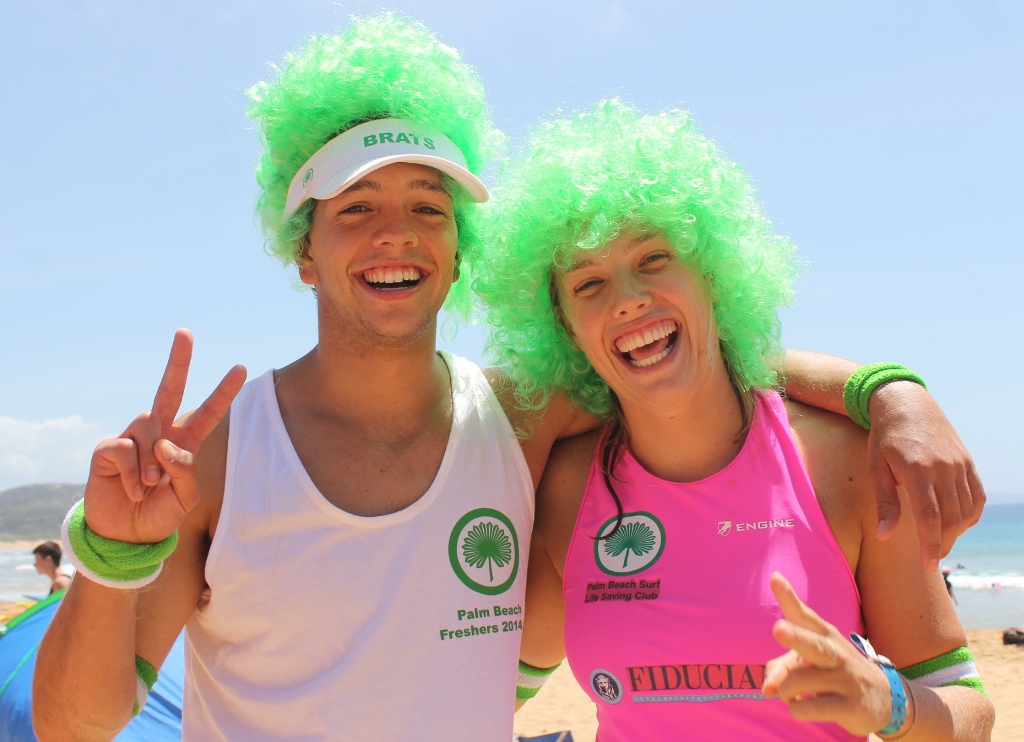 Brats Team Captains - 2015!
Palm Beach SLSC's Brats, Brutes and Bruisers Carnival 2015
Sunday January 18th the Palm Beach SLSC held their annual fun carnival for Summer, the Brats, Brutes and Bruisers contest. Generations from one family were all part of the different teams with a few mum and dads laughing over being 'tagged' by their children.
This season's 'Freshers', or the Brats as they are known during this comp., upheld a club tradition that is getting closer to its 100th anniversary, in spending time together all night long before, talking, eating – watching the sun rise. It didn't seem to stop their performance on the sand and in the water though, or their ability to try and stop the faster members of other teams by 'tagging' them – sometimes right into the water!
One proud mum has a son who attended Triple Jay's 40th year celebrations 'Beat the Drum' concert on the Friday, did his Patrol on Saturday afternoon, and stayed up to greet the sunrise, was sprinting well throughout the BBB's 2015 and has won a scholarship to a local university where he commenced an extra subject on Monday prior to starting the year's full quota of units to be completed. Just shows a good grounding in fitness and fun through surf lifesaving is giving the next generation stamina as well as tools and resilience for anything they want to do. Watching how easily they run down the beach emphasises that to all who just sit on the sand.
The BBB's Carnival is more about having fun than a serious competition – people jump in from all sides during the Tug-of-war and you can shout 'Cheating!' but all this produces is more laughter and more people jumping in. The allotted people on the rope per side began as 10 but by competition end was 20+ per side!
We also noticed one Peter Sledge moving the marker slyly, and quite obviously on some occasions, towards the Brats, so you can understand the 'no holds barred' approach the Brats then adopted – which is, as always, equally met by Bruisers and Brutes.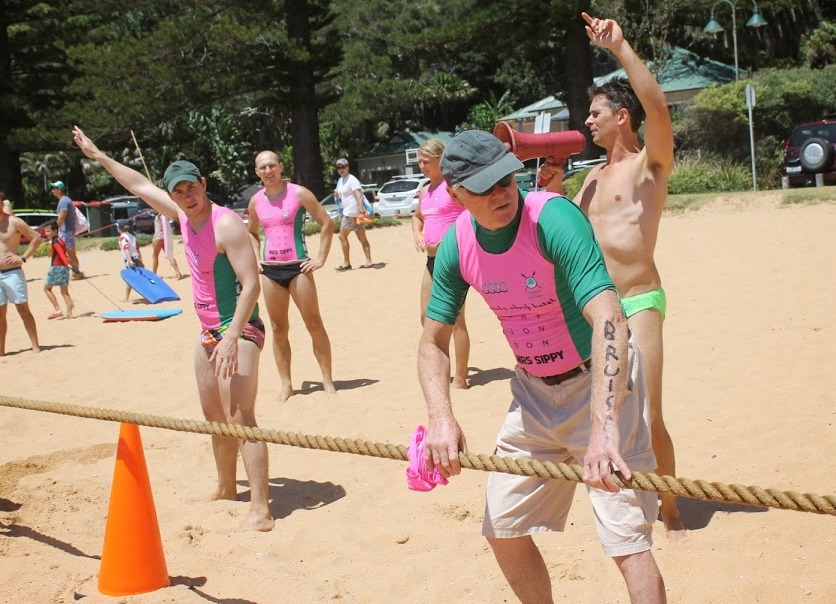 Peter Sledge Adjustments - brought to you by....: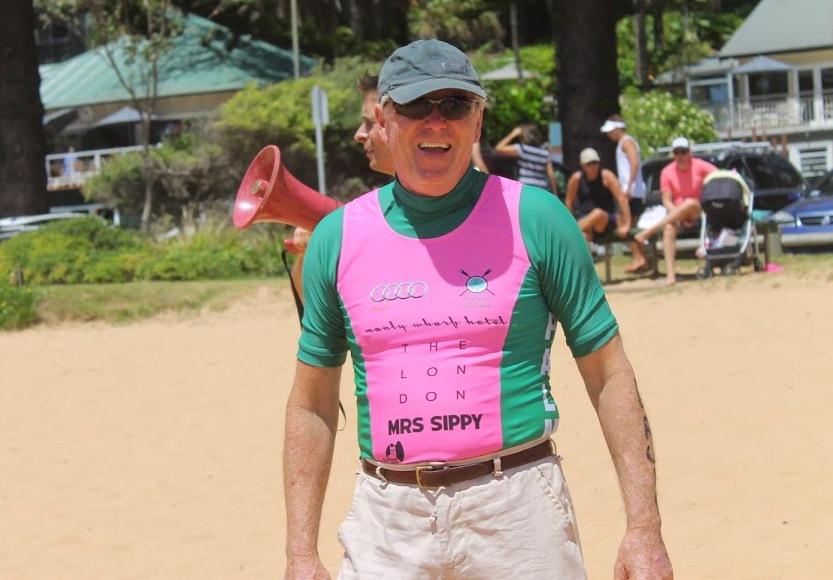 Peter Sledge!
We thank Gordon Lang for providing us with the results:
The Bruisers (Active Reserve) once again proved their natural superiority (along with some help) by winning the event with 69 points. The Bruisers also won some of the non-handicap events, such as the Taplin +, the caber toss and the chariot race, which showed their quality and commitment.
The Brats (Freshers) showed strong commitment and great skills and fitness by coming second (despite handicaps) with 54 points. This follows some great results by some of these members at the Queenscliff Open Carnival the day before. This augers well for our future, both for our skills at protecting beachgoers and for our competition.
The Brutes (Members) came in a creditable and close third.
This is a great club - great ethics, great people, and one family from many families!
We've placed a BBB's 2015 photo album for participants and their families at: HERE and share a few pictures from the fun on this page.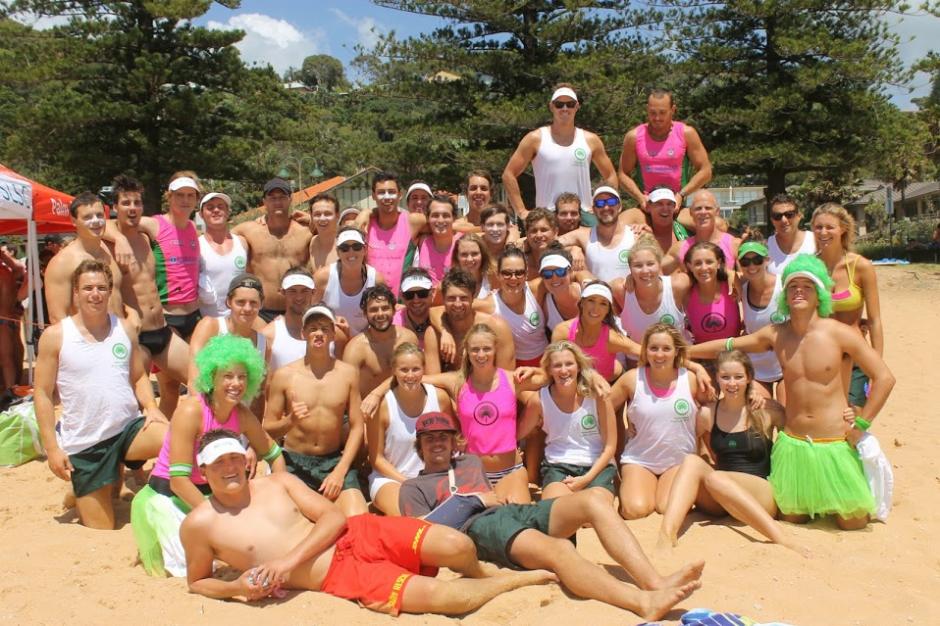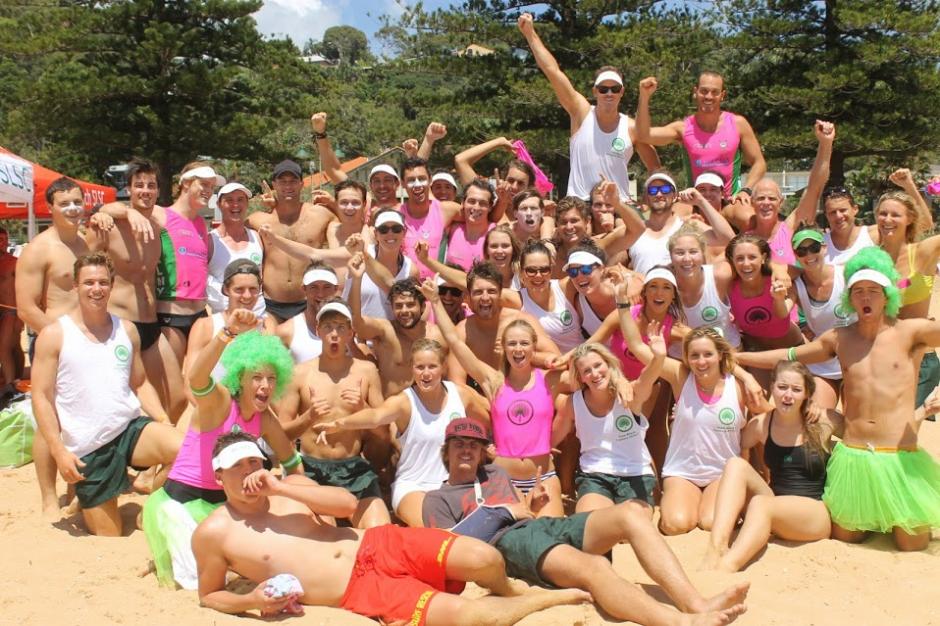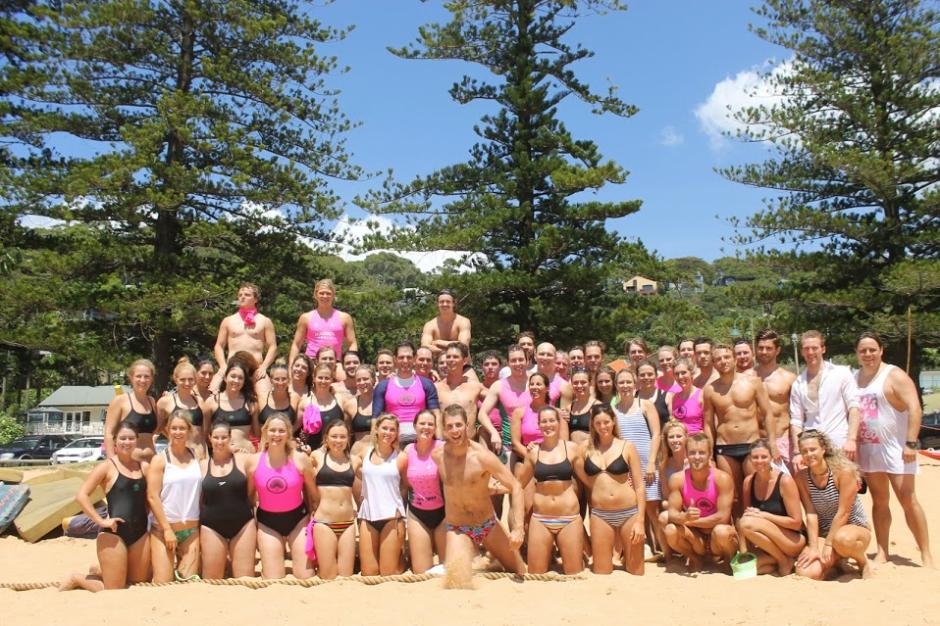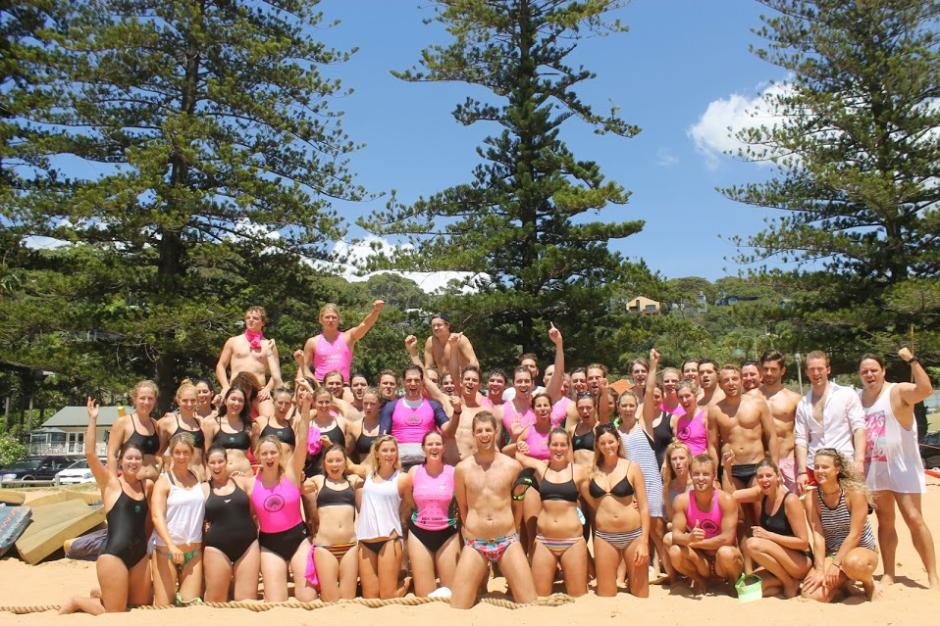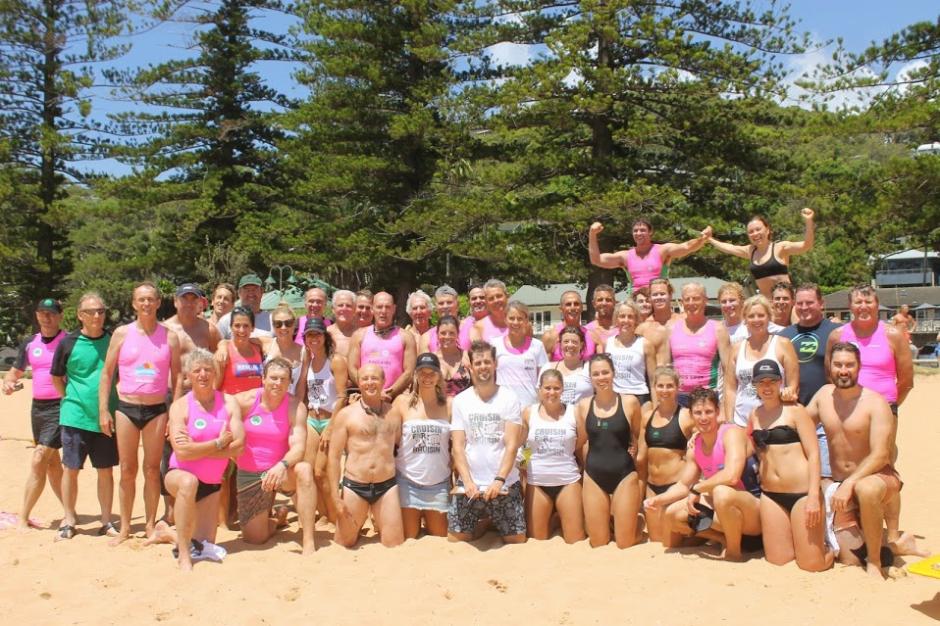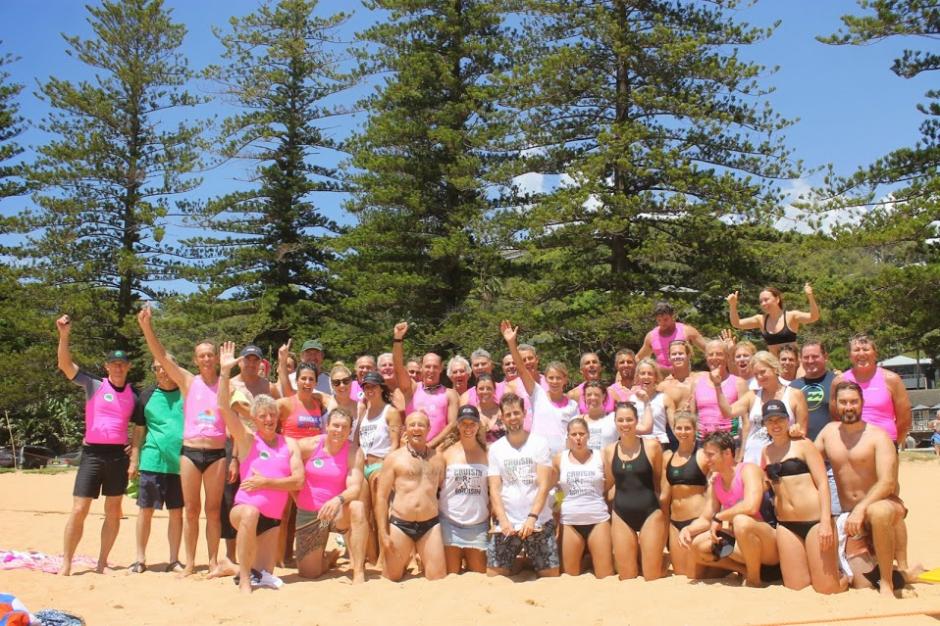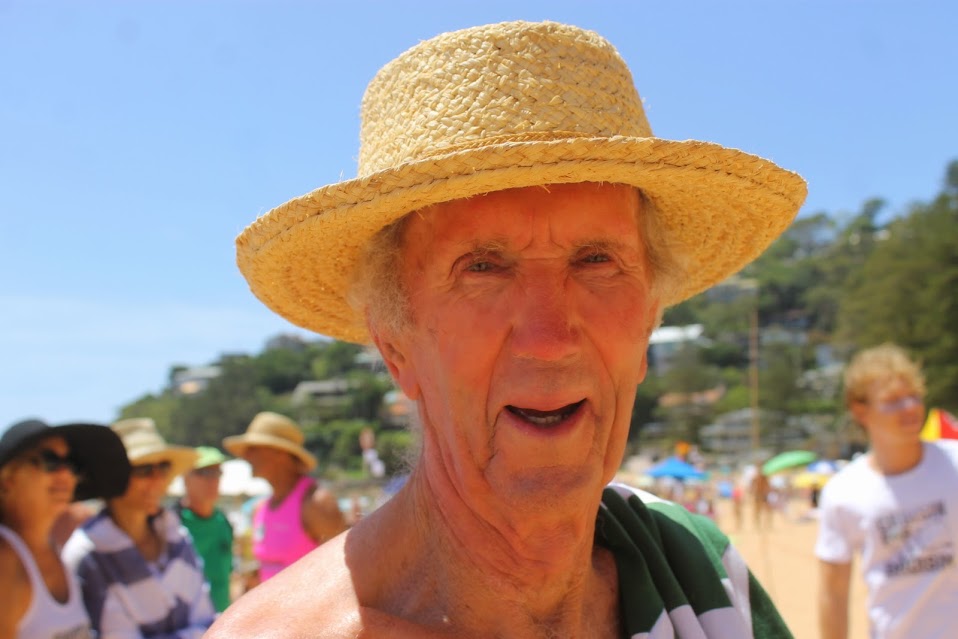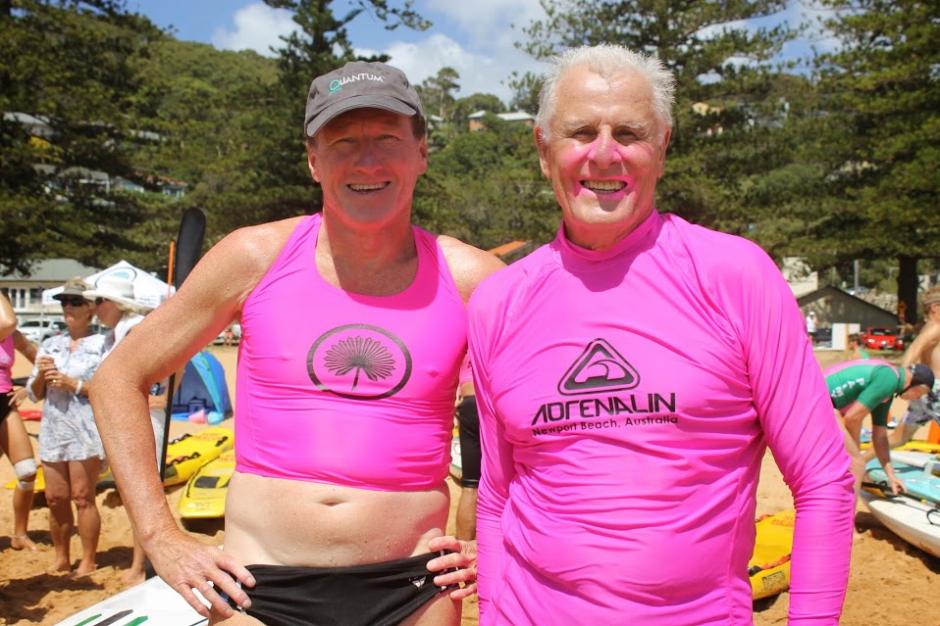 Chris Cahill (who won Ski event) with Rob Berry.
Jamie Creer: Fitness + Perseverance + Opportunity = Victory!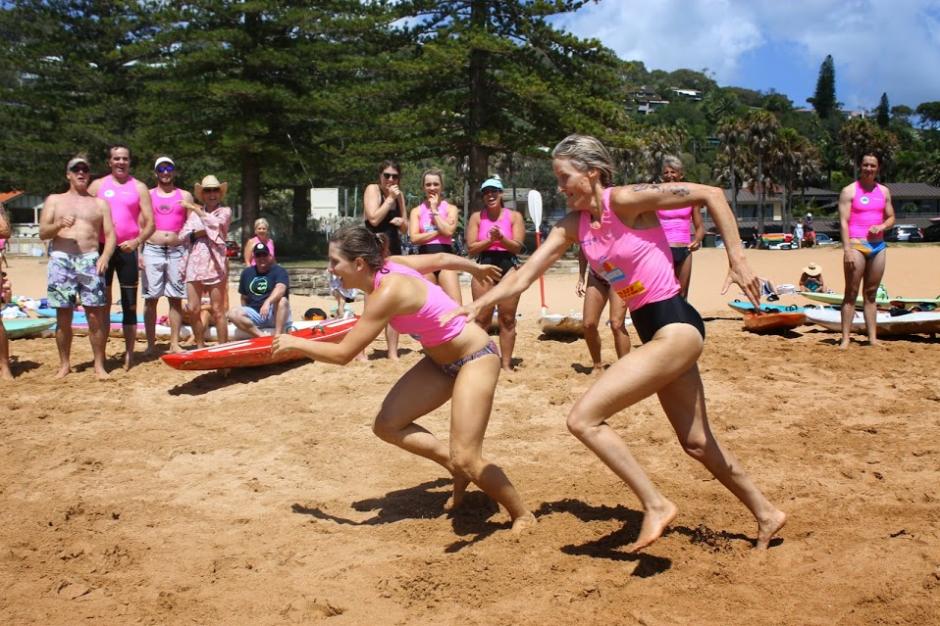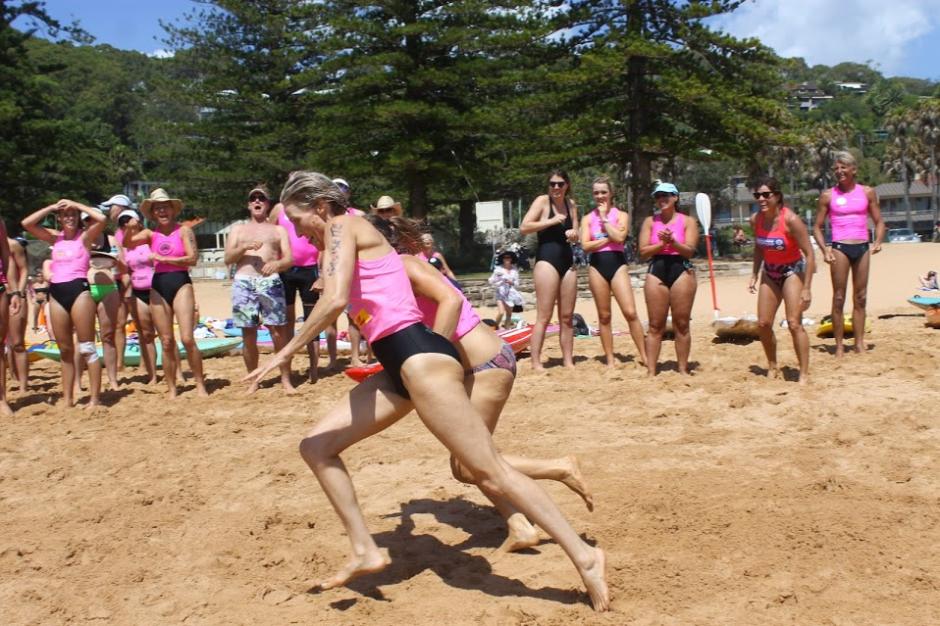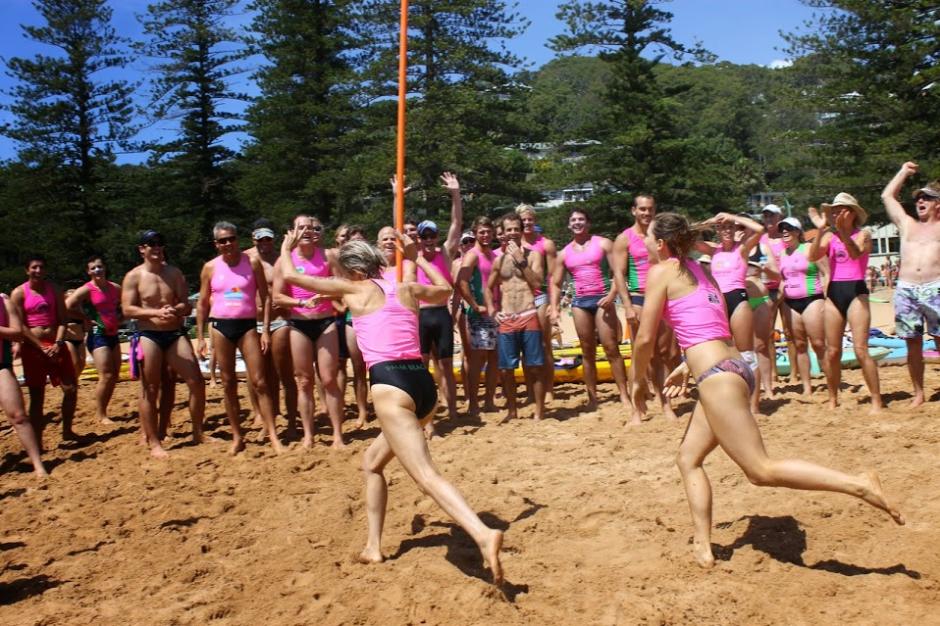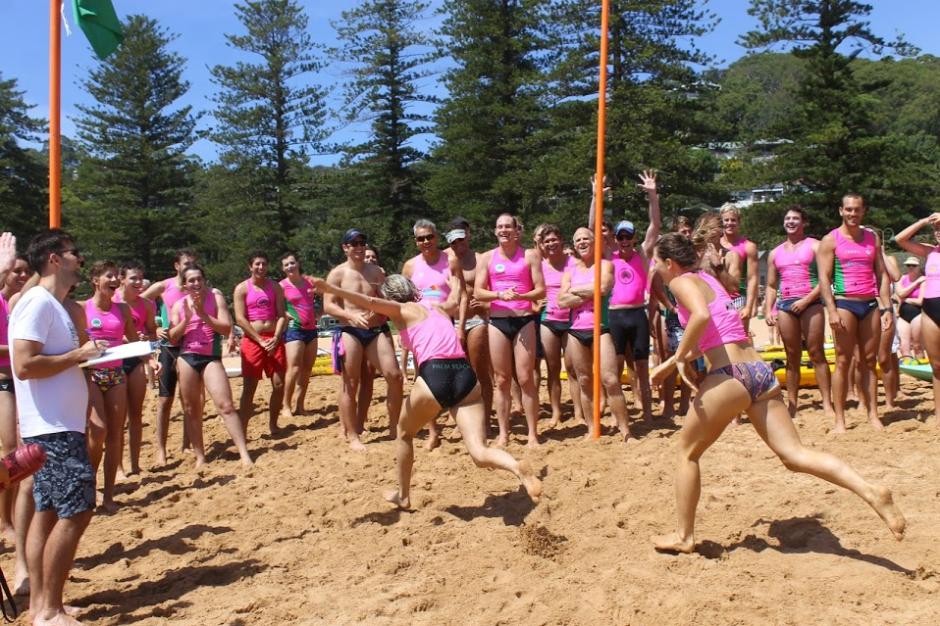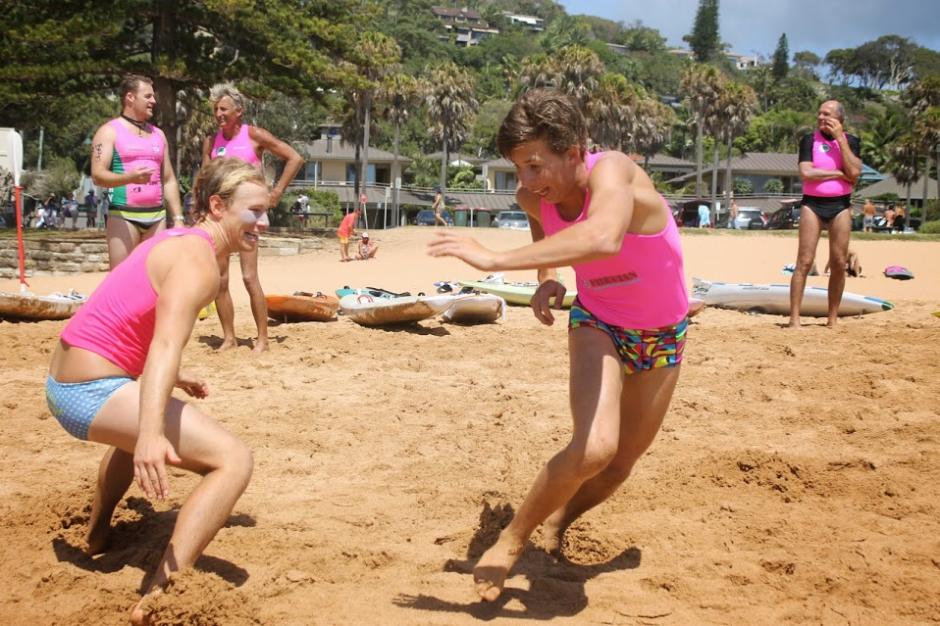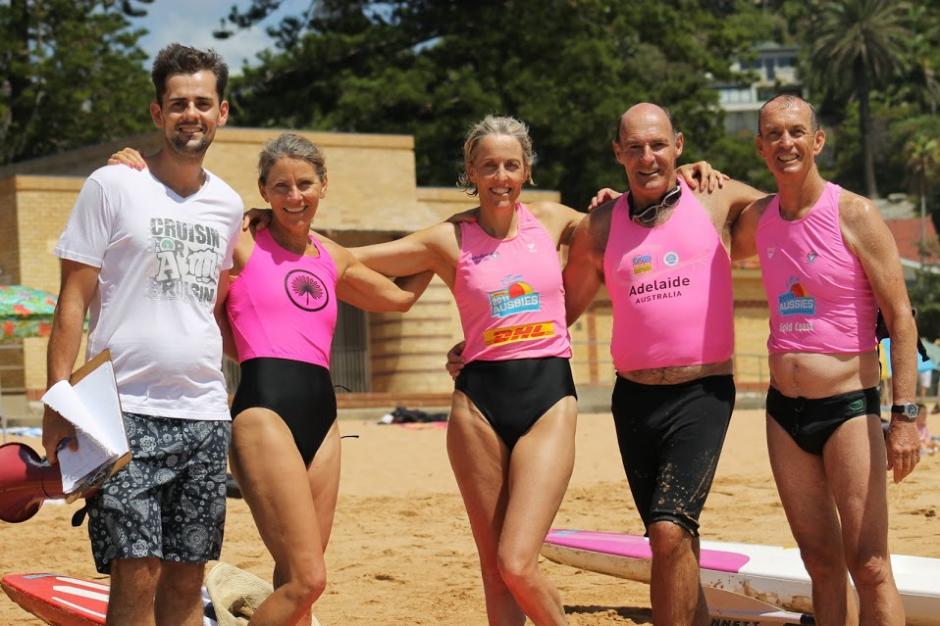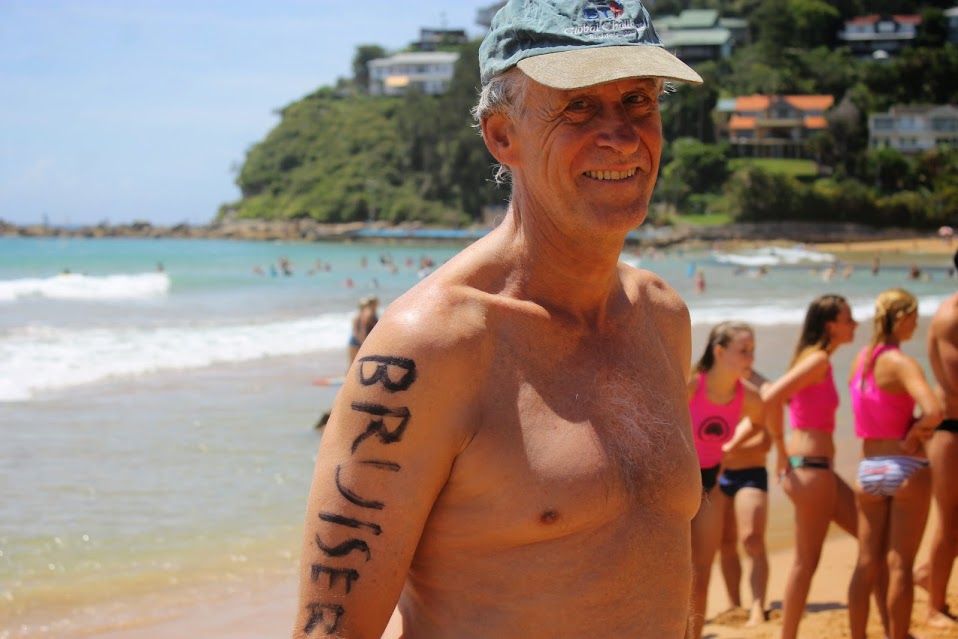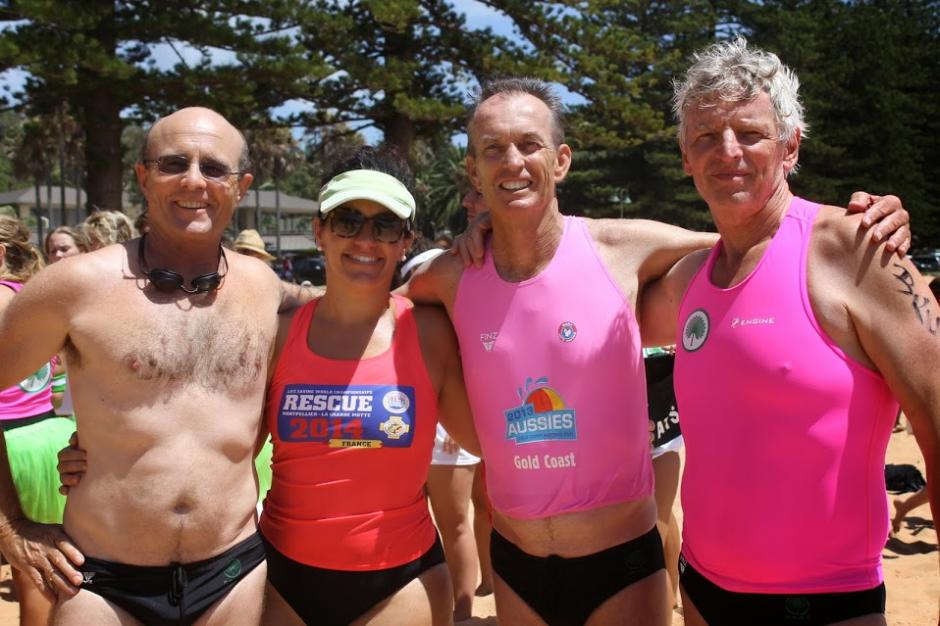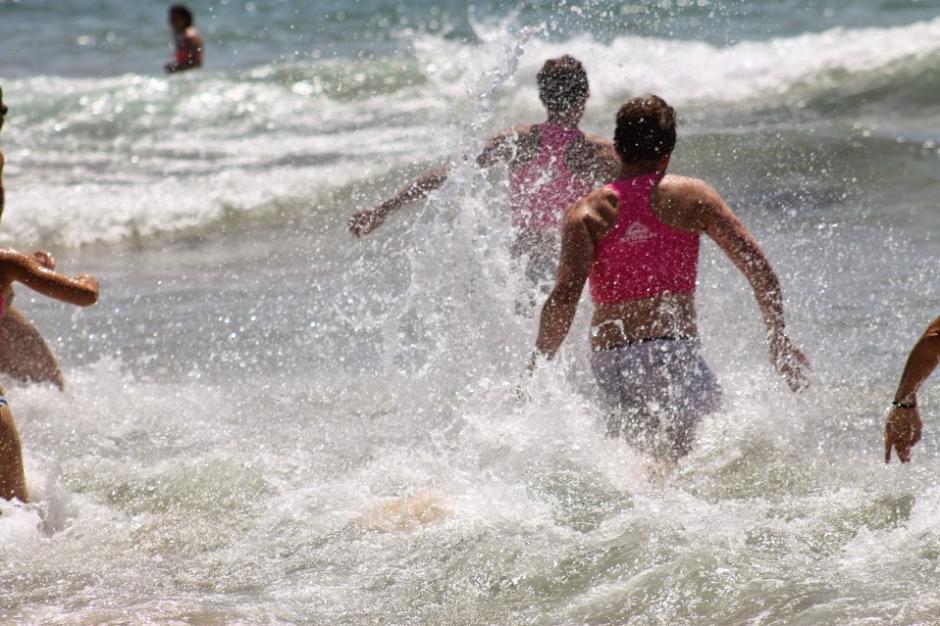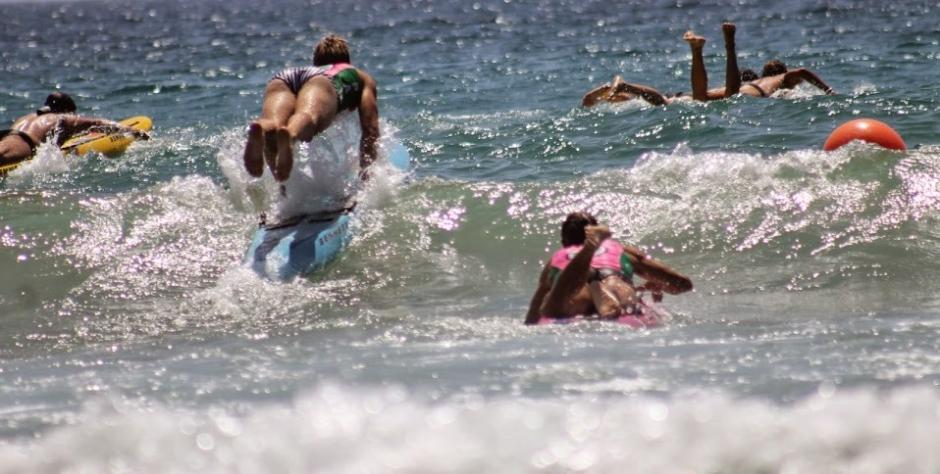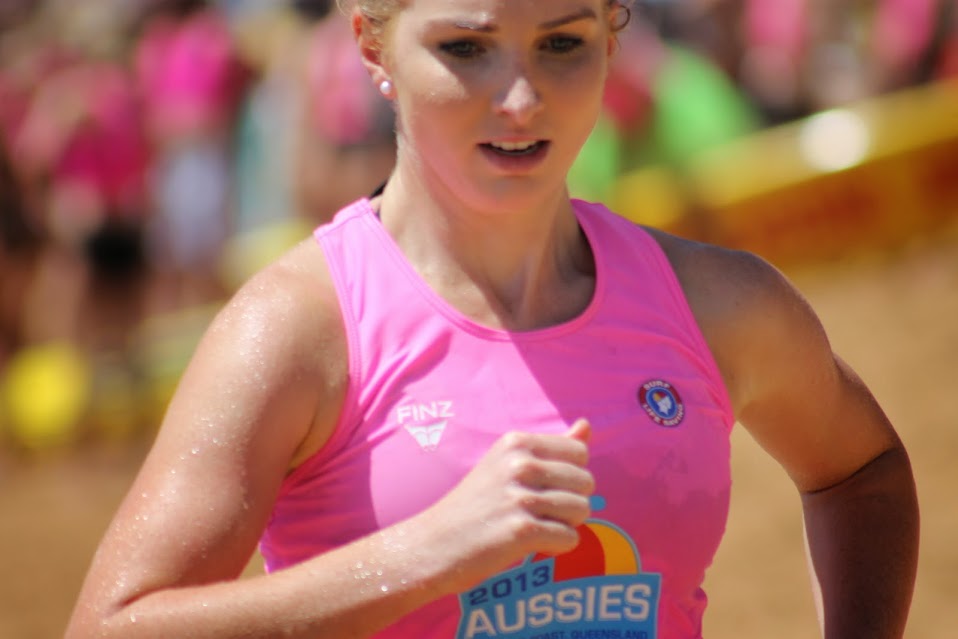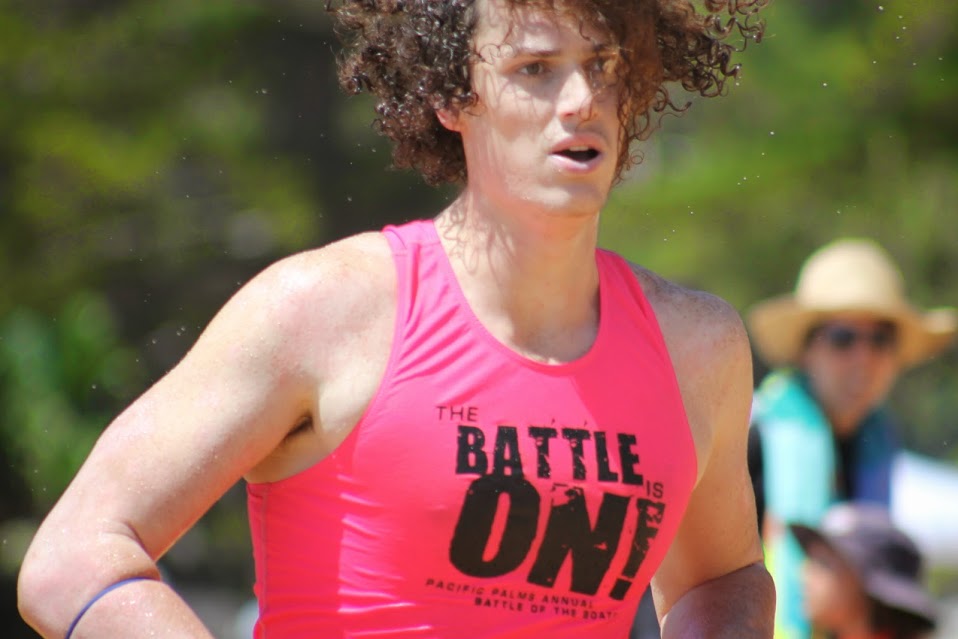 Tug-of-War: stipulated 10 a side soon becomes 20 a side!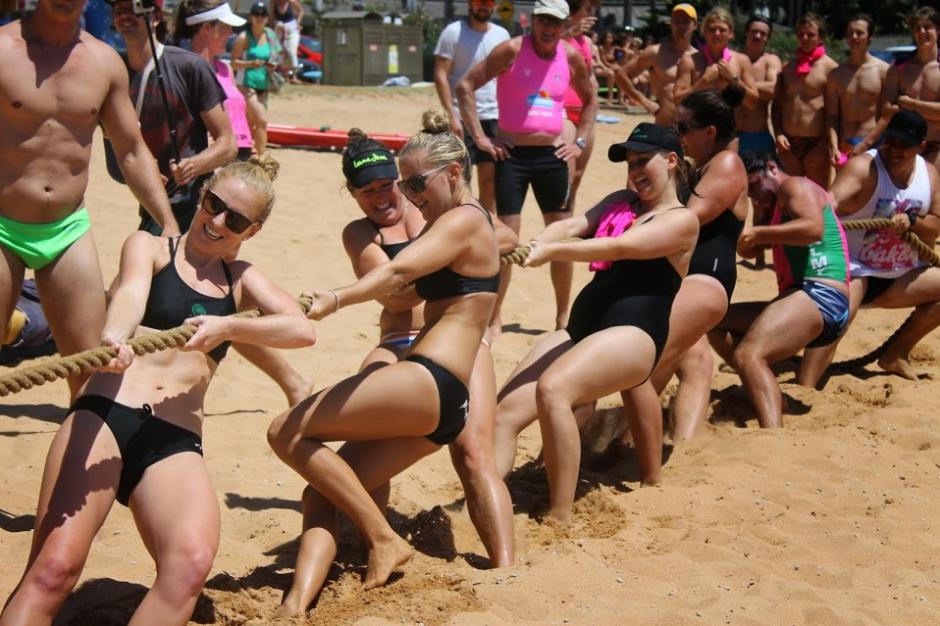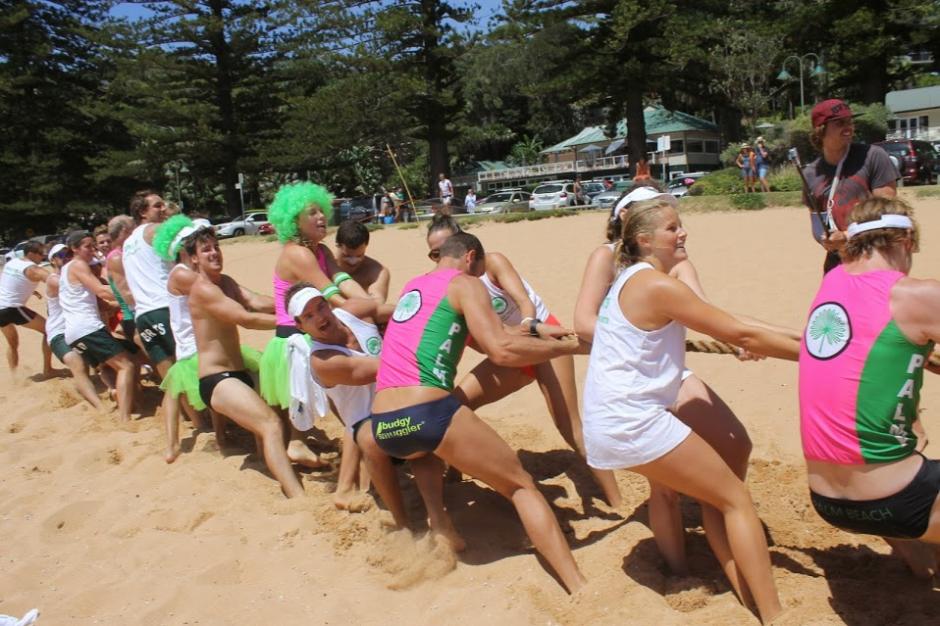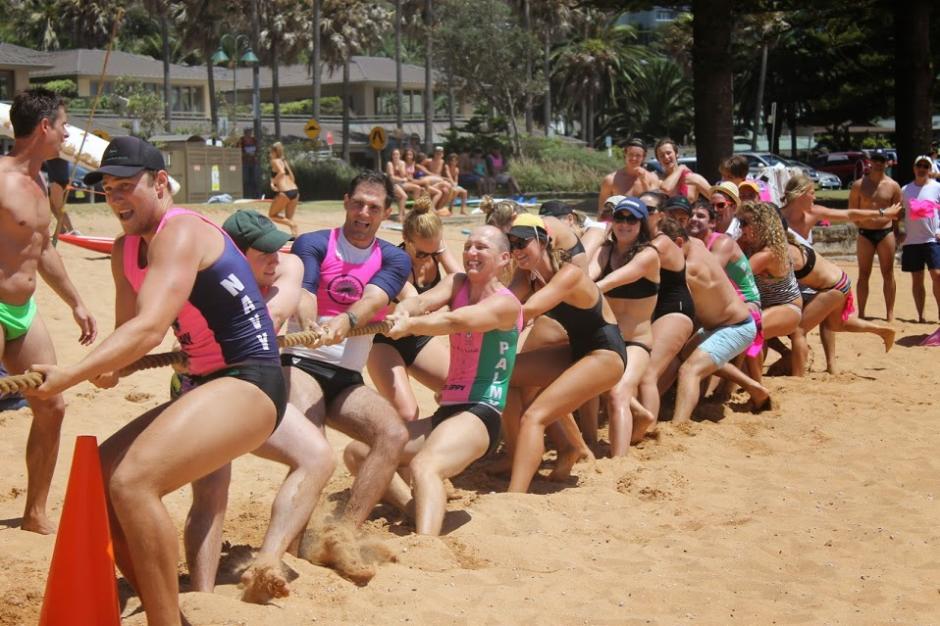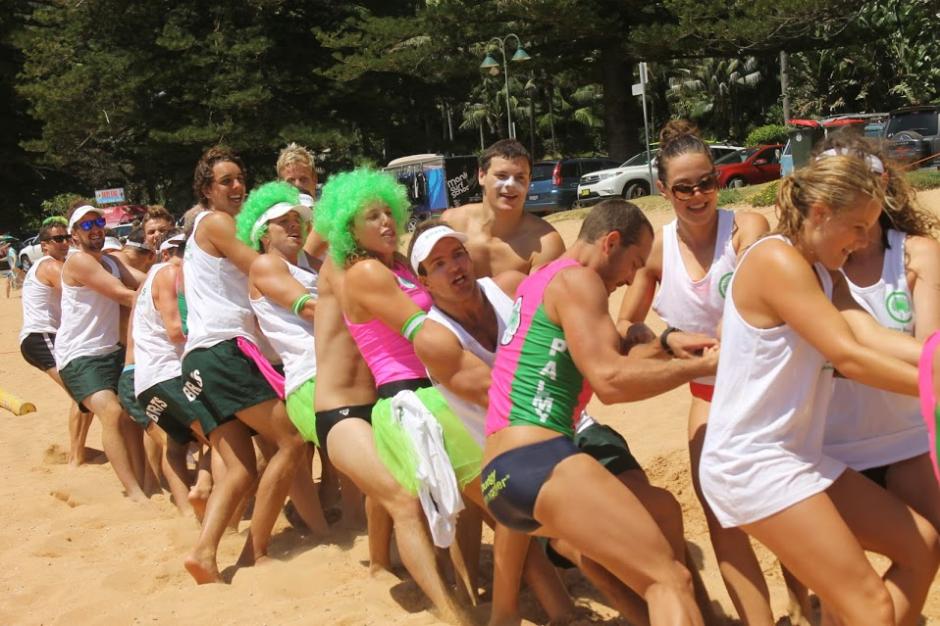 Brats, Plotting their next move: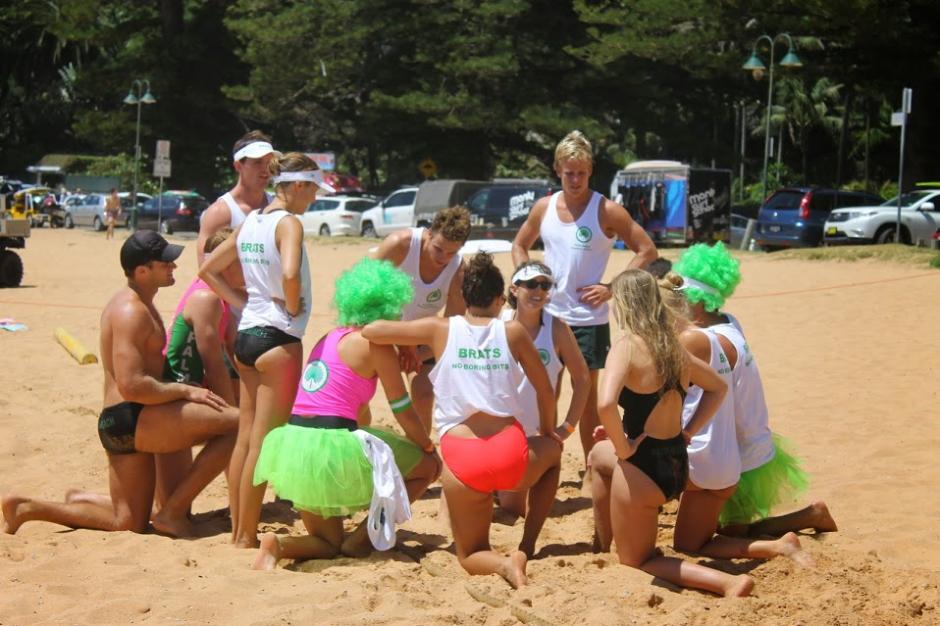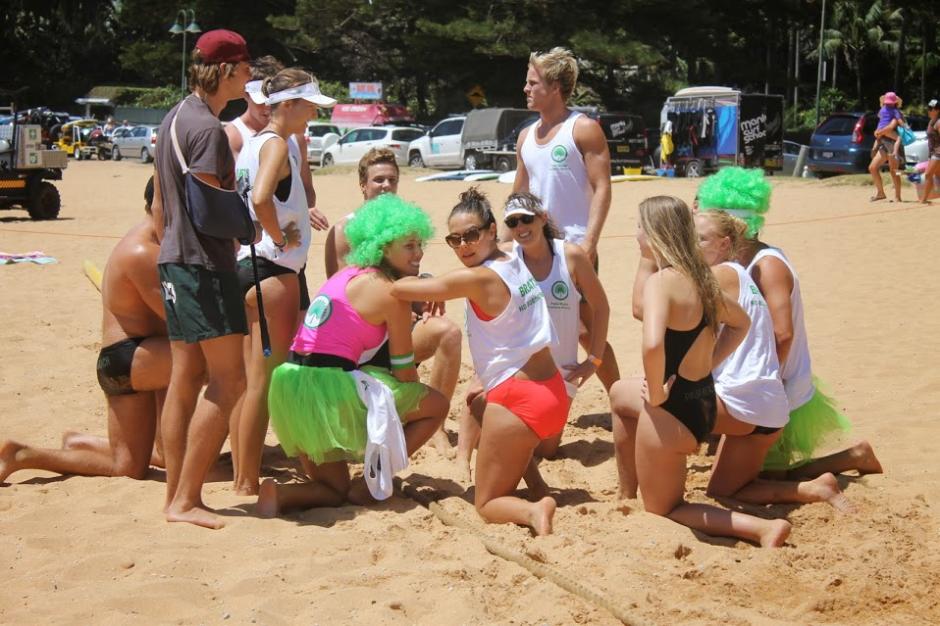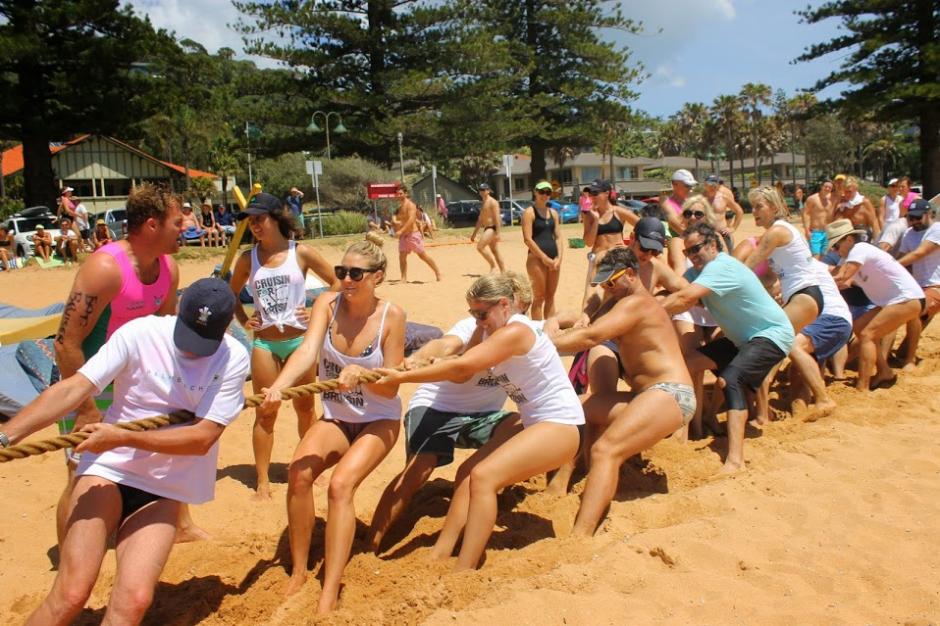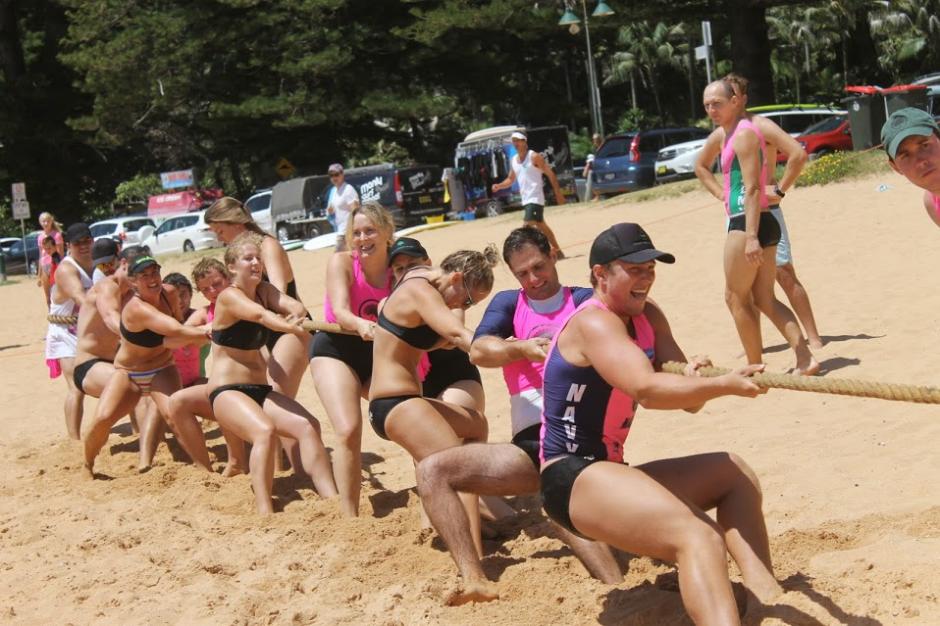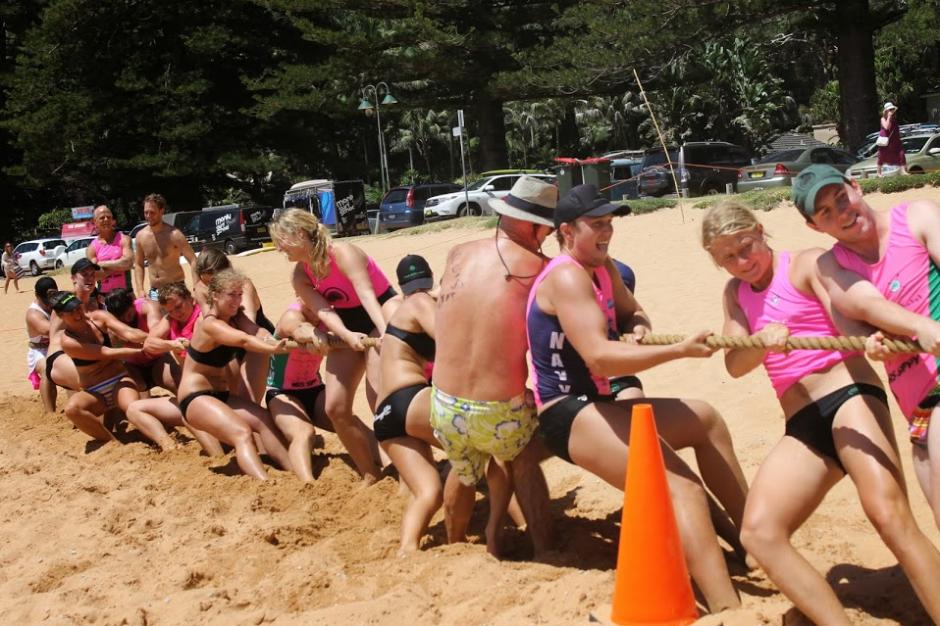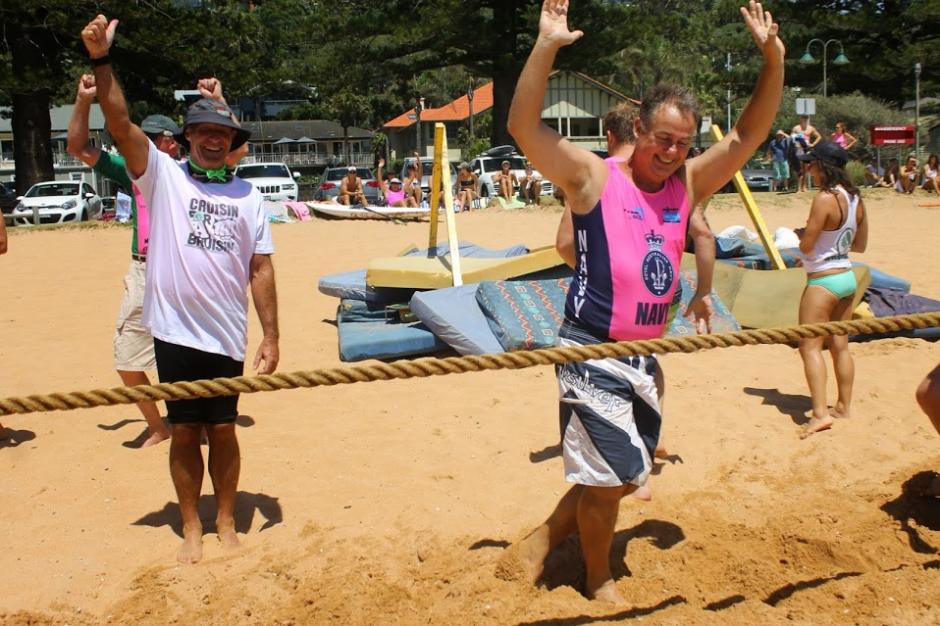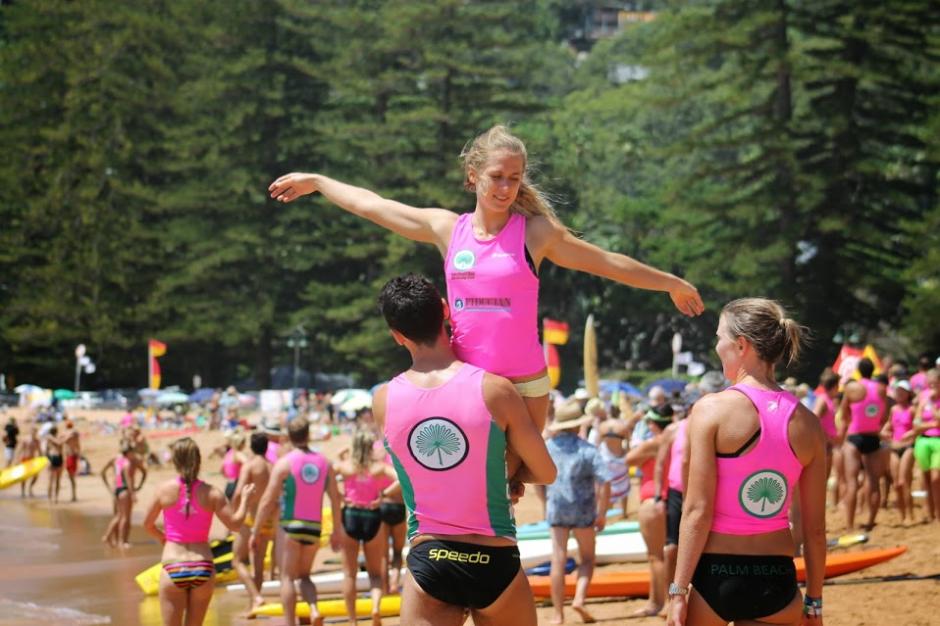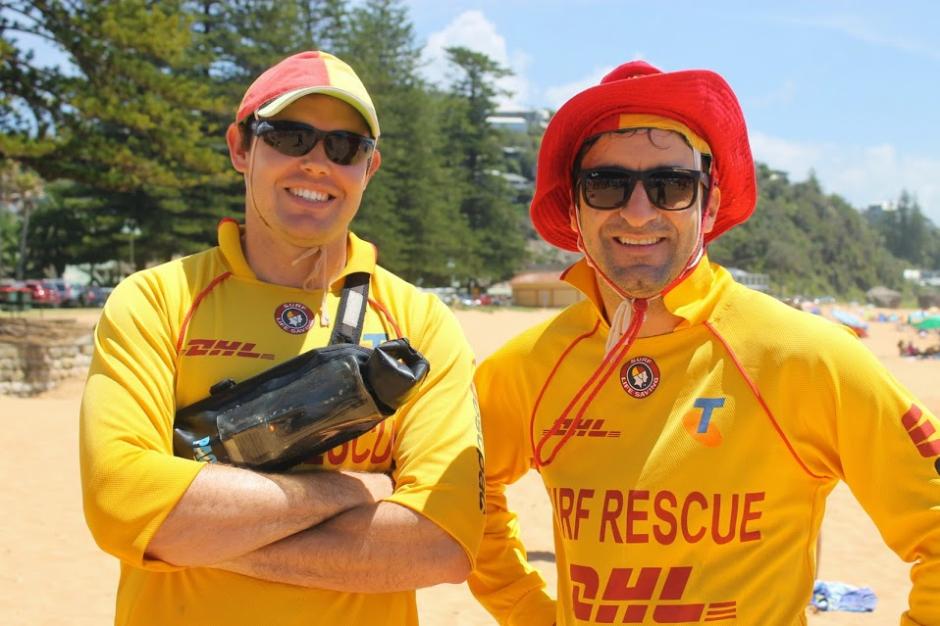 Report and Pictures by A J Guesdon, 2015.