March 24 - 30, 2013: Issue 103
Palm Beach Sailing Club's 2013 Bullets Regatta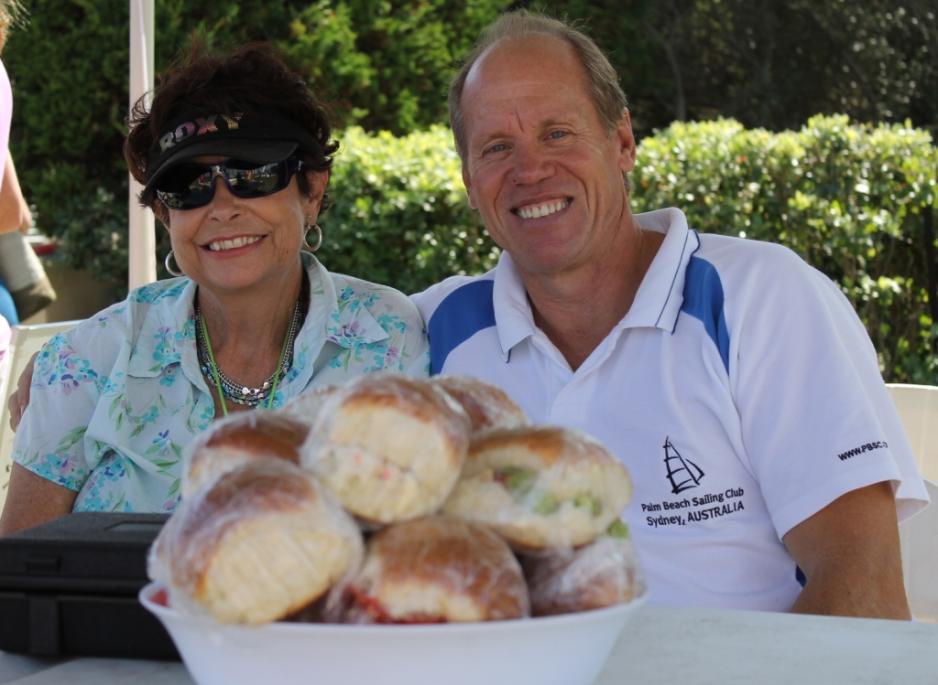 Charmaine Beckett and Anthony Duchatel, Commodore of the PBSC - local legends; Charmaine was one of the first women to go surfing in Australia and with husband Upu Kila, past Commodore of PBSC (pictured below), has sailed for decades in New Guinea and Pitwtater. Anthony Duchatel is a champion sailor, recently coming 1st at the
2012 Hobie National Titles H 16 Grand Master- Mooloolaba.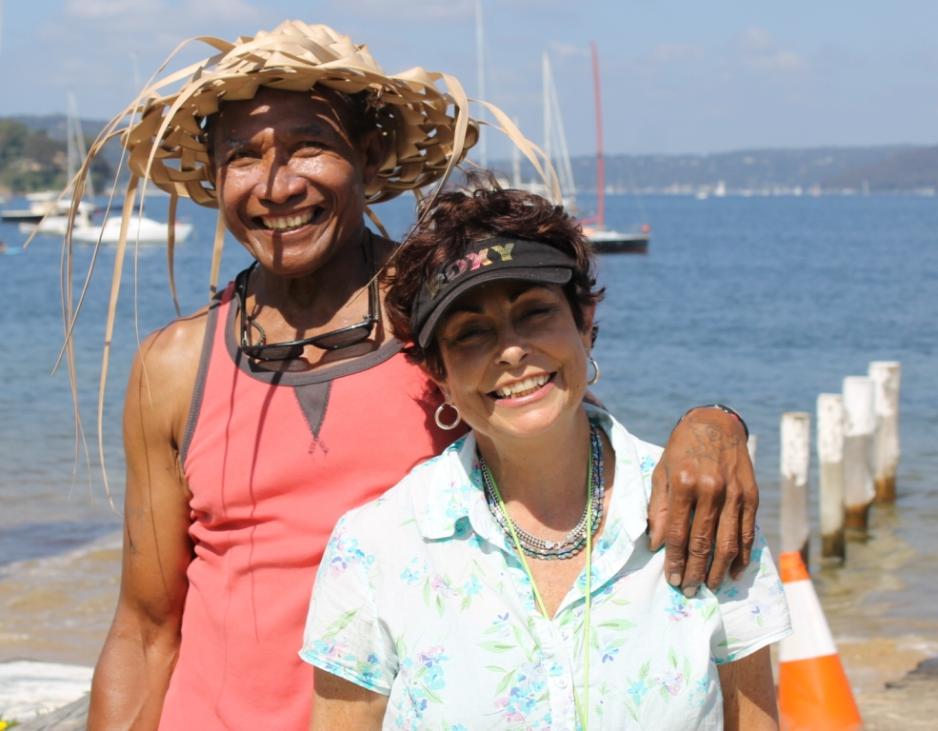 Flying Fish 2013! Owned and sailed by Stuart Morton (at front) with team sailor Andrew Wilson of Sydney Flying Squadron and named in honour of Mark Foy, founder of their club with her distinctive red cross, as below, like the original Flying Fish, which disappeared from Pittwater so many years ago. Great to see this 2013 namesake on Pittwater again!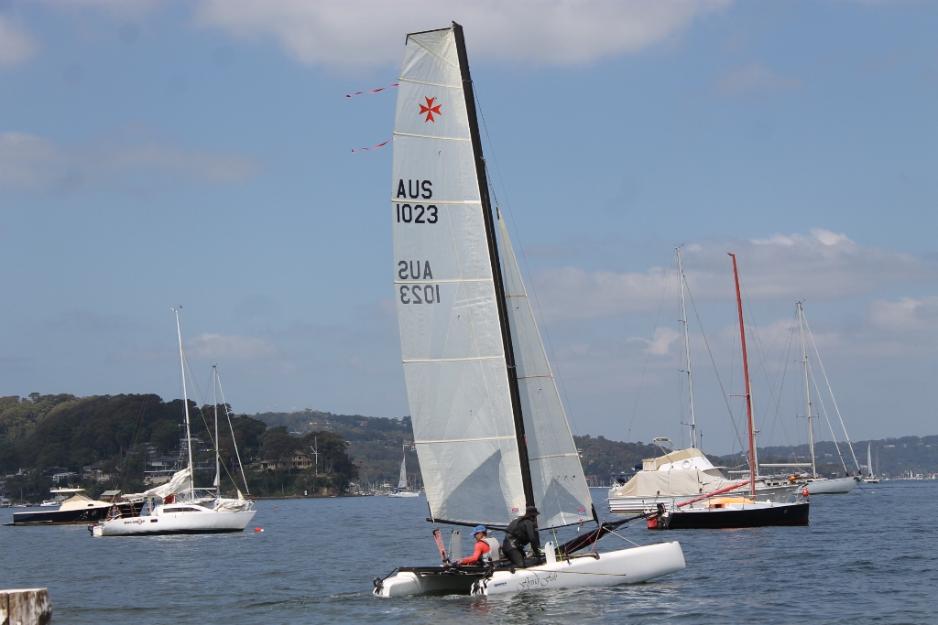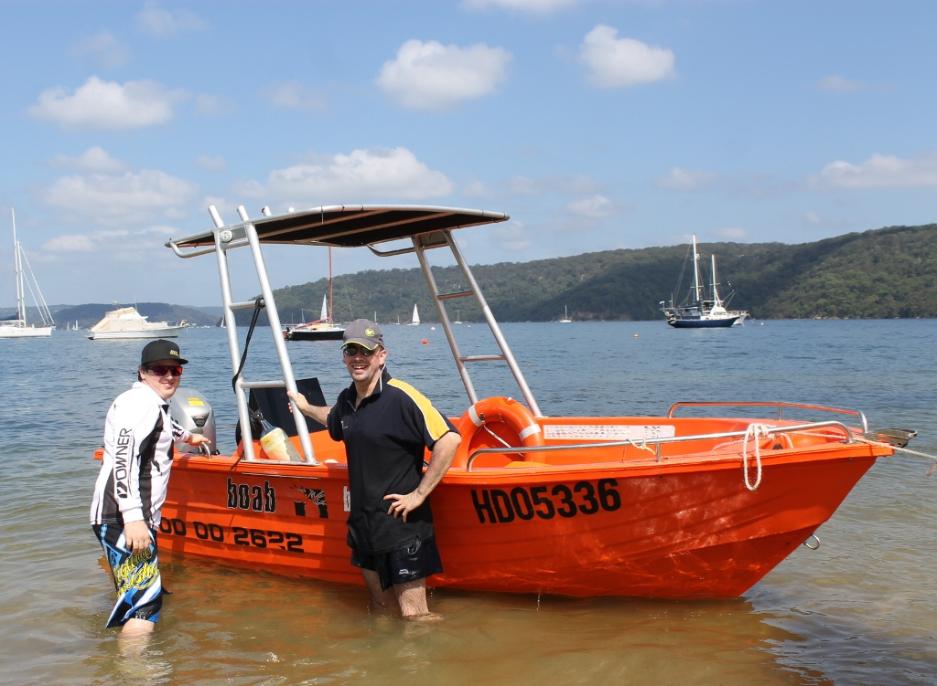 Boab Boat Hires gentlemen Ryan and Brendan. Boab Boats are a principle sponsor of this year's PBSC Bullets Regatta and generously provided this boat and crew for on water support at the regatta. More about Boab Boat Hire in the Pittwater - Broken Bay area HERE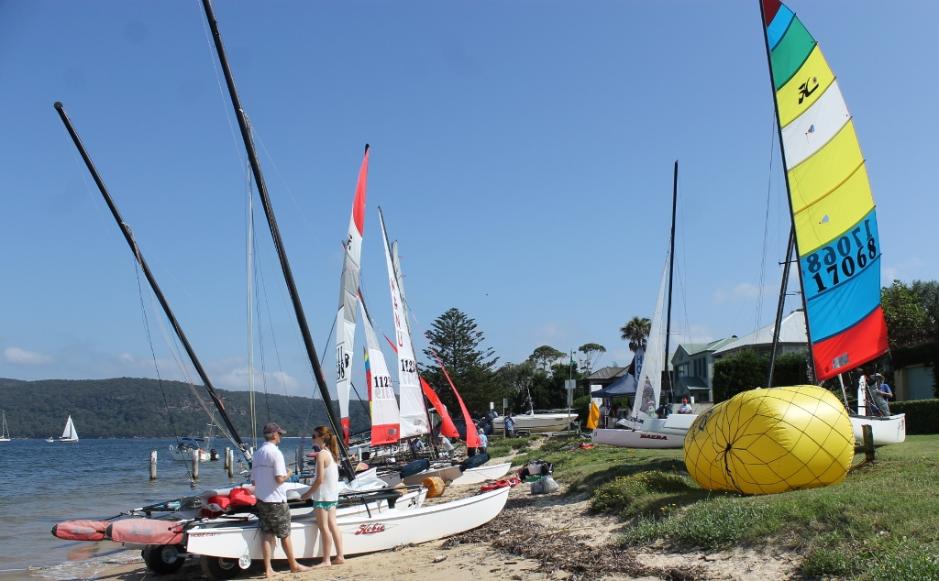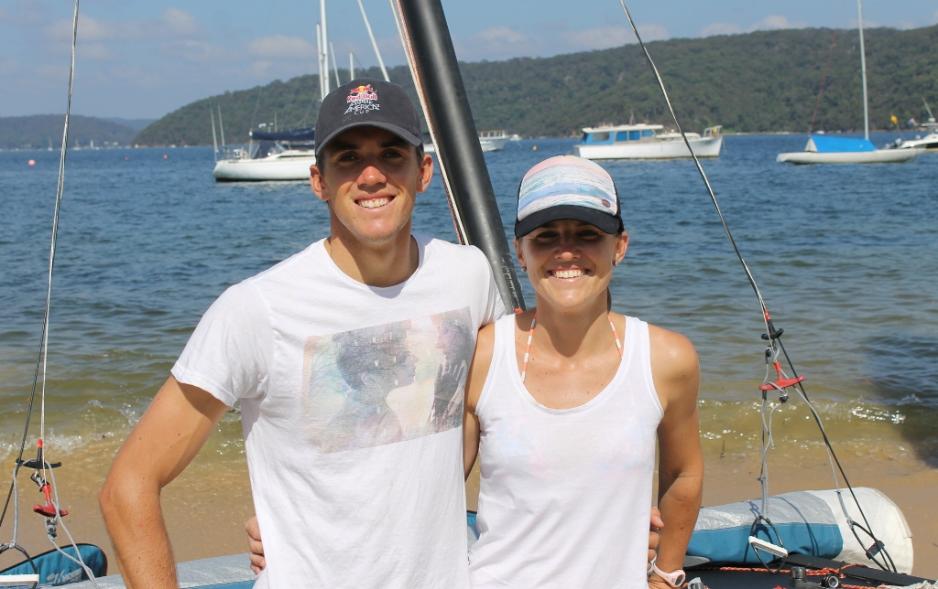 Brother and sister Jason and Bridget Waterhouse.
Photos by A J Guesdon, 2013.