March 3 - 9, 2013: Issue 100
Out of the Ashes…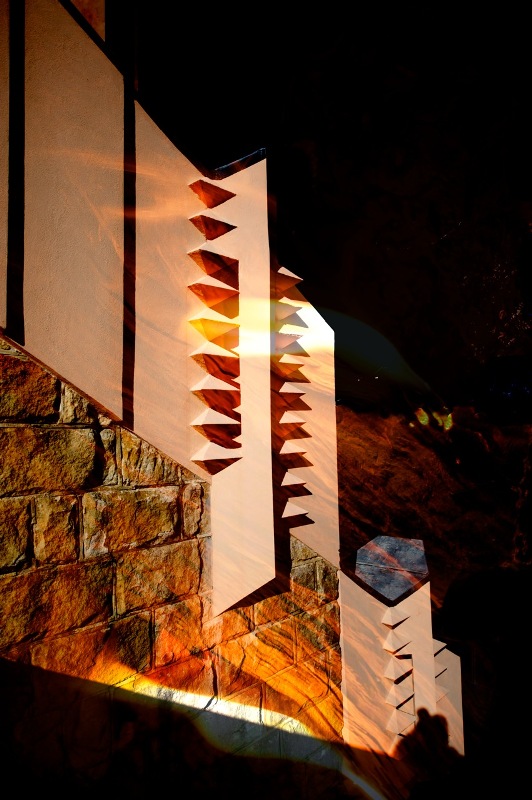 For some three decades now, my cameras have been firmly focussed on the subject of architecture. Writing "Max Dupain and the Photography of Australian Architecture" (Thesis, QUT, 1996) served to reinforce these interests.
Mark Stiles' invitation to contribute to: "The Unity of Art and Life" exhibition at the Willoughby Incinerator Art Space was entirely open-ended regarding subject matter. Nevertheless, the opportunity to visually interpret Walter Burley Griffin and Eric Nicholls' rejuvenated municipal building (of 1938) proved irresistible.
The exterior of Griffin's incinerator is characterised by the extensive use of coursed, rusticated sandstone. This material was consistent with his 'organic-modernist' architectural philosophy. At the same time the strategy made the construction of an industrial building in suburban Willoughby more socially acceptable.
About my two groups of photographs:
Firstly, multiple images of fire have been overlayed with those of the refurbished structure. The aim is to evoke the industrial function of former years. Impressions of fire and flames also represent destruction (of waste) and renewal (of the building and landscape).
… toss the flame a shovel-load - and feel the blaze of opaque past transfigured into infrared, - then kick shut the furnace door and wipe the smudge - of pitch-black dust that seams the lifeline…
(Edison Jennings, Feeding the Fire, in The Kenyon Review and Poetry Daily)
If the viewer accepts the most general reading of a 'surreal' photograph to be one that transcends reality, then possibly these images do lie within the surreal realm.
At face value, Griffin's architectural forms are suspended in a fiery, spatial ambiguity. Perhaps it is more accurate to describe these interpretive works as abstract realism?
I'd argue it is the idea, rather than the 'classification', that counts.
A second, and smaller collection of images is intended to celebrate the building's present and future use… that is: refurbished spaces for public participation and enjoyment. In this instance the architecture is fused with clouds or urban light sources — here the intention is to convey a sense of indeterminate optimism about a building that has stood for seventy-five years.
Adrian Boddy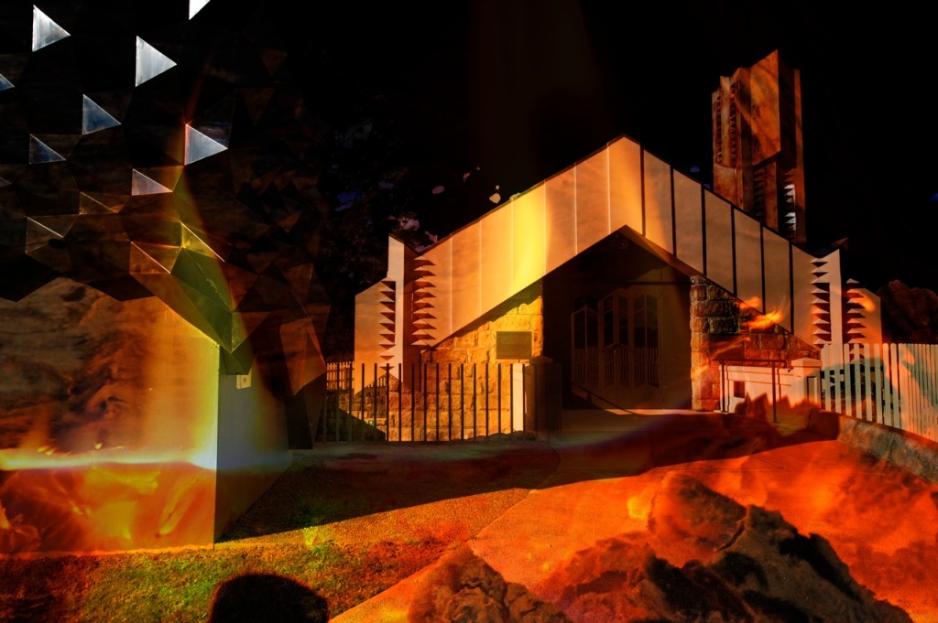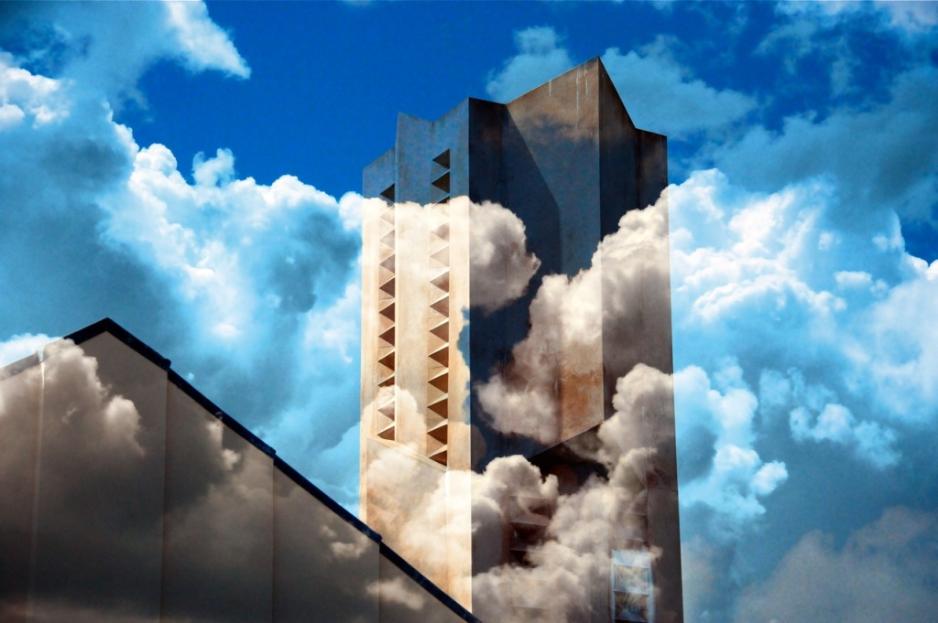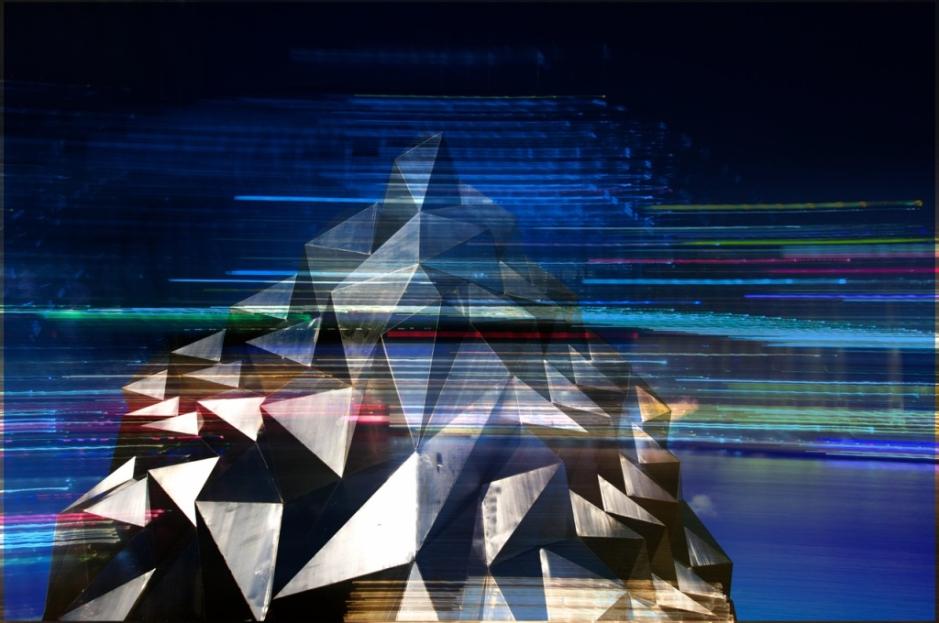 Copyright Adrian Boddy, 2013. All Rights Reserved.