July 24 -30, 2011: Issue 16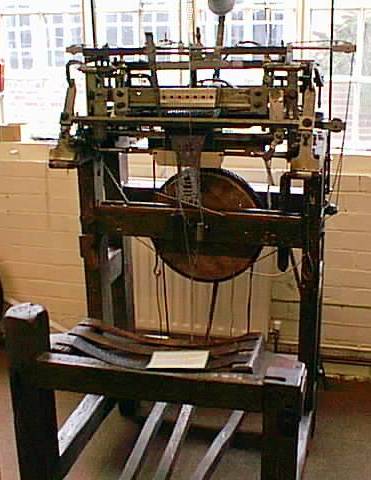 Above: Original Stocking Frame. Image by John Beniston, UK, Copyright 2005.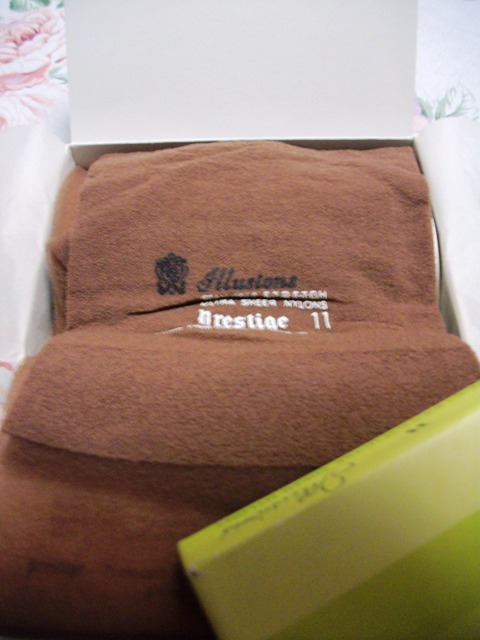 Copyright Pittwater Online News, 2011.
All Rights Reserved.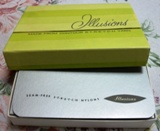 Nylon Stockings
When it's cold and icy winds swirl around bare legs you remember leggings, tights, stockings and nylons exist and can cover pale winter legs and keep them warm.
Stockings were invented during the reign of Queen Elizabeth I in 1589 by English Reverend William Lee whose sisters and mother used to knit wool stockings in the tradional two needled way. He presented his 'stocking frame' to Queen Elizabeth I, who wore silk stockings, but she found his version too coarse until later modifications and was also concerned about her subjects losing an income from the handmade and homemade version.
Their history goes back further then this though as 8th century 'Barabarians' (peoples of central and northern Europe) wore socks. The Crusaders 1000-1300 wore a form of 'hose' (from hosa; 'leg covering', from Old High German and Old English) made from linen which were originally mere leg coverings and eventually sewn together along a seam.
Men were the first to wear stockings as fashions changed at Court in England and the 'skirts' of tunics rose. Women wore silk or wool stockings. The wool versions were very colurful but the silk, for both men and women, were white.
After the death of Queen Victoria's husband Albert men were required, in a show of respect and mourning, to wear black socks and this became the norm and where current tradition stems from.
Nylons came about when Julian Hill, one of the scientists who worked at the Du Pont Company of Delaware, was investigating how to create a silk substitute. (Silk comes from the Eastern silk worm, who feasts on Mulberry leaves). He found that by pulling a heated rod from a mixture of coal tar, water and alcohol a filament could be formed that was strong and silk-like. He developed this and it became known as Polymer 6.6.
These synthetic fibres were presented at the World's Trade Fair of 1939 in New York. The name 'nylon' was given to the invention, taken from the intials of the city they first appeared in and from London, where stockings first appeared; NY + LON= nylon.
The first nylon stockings appeared in New York stores on May 15th, 1940 and sold 72, 000 pairs on that first day! In their first year they sold over 64 million pairs in America alone.
During the second World War manufacture of the leg enhancers was suspended while nylon was given over to making products such a parachutes. They became much sought after during those years by women in Europe and were taken over there by American troops. One local spoken to earlier this week, when we mentioned we were fortunate to have on staff a person whose mum still has an original boxed pair from the 1960s' (in photos on this page) and had inspired this week's Collector's Corner, explained how his business took him behind the Iron Curtain into Russia and Yugoslavia during the 1970's and that he always took boxes of nylons for the wives of officals as they could not obtain any there.
Elegant, warming, with or without seams, laddered unto shreds and into 'art' (as seen during the week on a sixteen year old), 'nylons' or stockings add a touch of class to any outfit and bring out the girl in all we women. They keep our legs dancing and our selves sashaying even when it's cold and wet.
Further Reading:
Here: http://www.lensculture.com/nylon2.html
History of Stockings: http://www.oldnylons.com/history_of_nylonstockings.htm
Men were first to wear stockings: http://graphicsbychristopher.yolasite.com/nylon.php
Stocking History: http://en.wikipedia.org/wiki/Stocking
Queen Elizabeth I Offical Royal Website: here
Stocking frame history: http://en.wikipedia.org/wiki/Stocking_frame
William Lee History: http://calverton.homestead.com/willlee.html