August 10 - 16, 2014: Issue 175
The Quays - Church Point and RPAYC - Newport Awarded 'Fish Friendly' Accreditation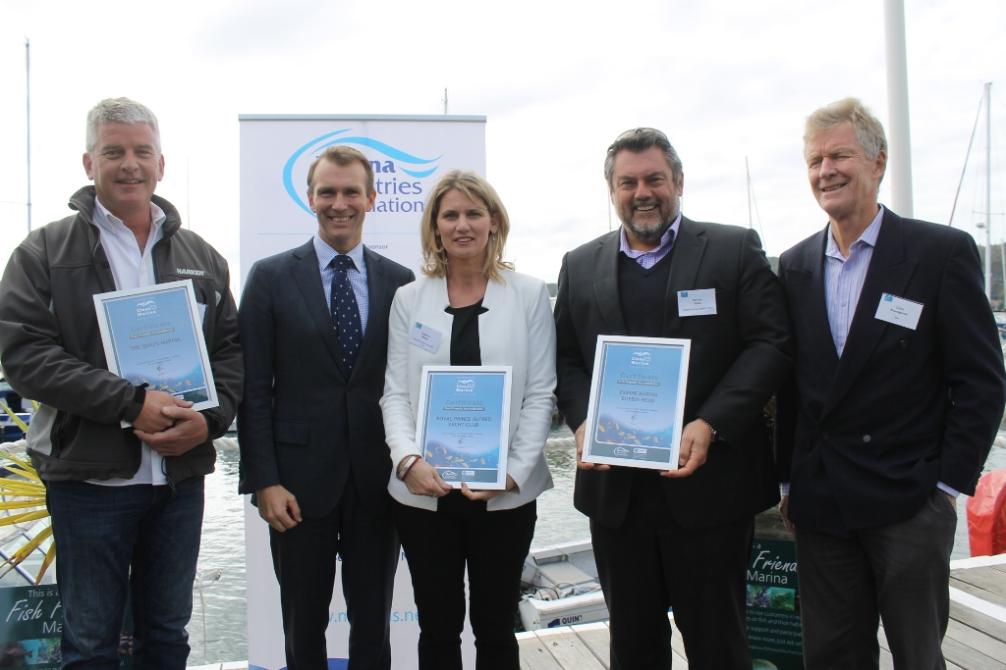 Left to right: Stephen Hosking Marina Manange at THe Quays, Rob Stokes - MP for Pittwater and NSW Environment Minister, Suzanne Davies - GM of RPAYC, Darren Vaux - Director, Empire Marina Bobbin Head, Colin Bransgrove - MIA.
NSW Environment Minister awards three "Fish Friendly" Marina Accreditations

Three marinas in Sydney's north have today been awarded 'Fish Friendly' accreditation by The Hon. Rob Stokes, Member for Pittwater and NSW Minister for the Environment.

The presentation was held on FRiday, August 8th 2014 at The Quays Marina, Church Point which together with the Royal Prince Alfred Yacht Club (RPAYC), Newport and Empire Marina Bobbin Head, located in the Ku-ring-gai National Park was recognised with the accreditation.

Fish Friendly accreditation is an information campaign and accreditation system focusing on marina fish habits and developed by the Department of Primary Industries (DPI) in collaboration with the Marina Industries Association (MIA) and the NSW Boating Industry Association (BIA).

The initiative is attached to MIA's International Clean Marinas Program and is available to marinas across the Asia Pacific region. Additional fish friendly criteria and an audit are requirements to achieve Fish Friendly Marina accreditation. There are now 11 marinas recognised as 'Fish Friendly' in Australia with several more in the process of accreditation at present. The initiative has received positive support from numerous government departments and authorities across Australia.

"Marinas can provide important habitat for fish. The Fish Friendly Marinas program has been developed to inform marina managers on how to maximise benefits for fish, and recognise those operators actively working to improve fish habitat," Mr Stokes said.

"I congratulate these three facilities today which all hold Level 3 International Clean Marina status on their significant commitment to protecting and preserving their valuable marine habitat and communicating their efforts to customers and visitors."

MIA Vice President and Director of Empire Marina, Darren Vaux said the initiative is an important development. "It is essential marinas continue to set the highest environmental standards. Marinas are the ideal location for many community members to see and learn about native fish and the aquatic environment. Clean Marinas and the Fish Friendly accreditation add-on demonstrate that industry, with support from government, is best able to set the standards that meet and exceed community and government expectations."

Suzanne Davies, RPAYC General Manager and MIA Director commented, "The RPAYC will continue to support the MIA in these very important programs which demonstrate the industry's commitment to sustainable practices. The MIA leads the industry in developing consistent best practice management of the waterways in which marinas operate and the RPAYC is very proud to uphold such practices."

Stephen Hosking, Marina Manager at The Quays Marina said, "We are proud to be accredited with this exciting new environmental initiative at The Quays and along with RPAYC and Empire Marina, are committed to ensuring our marinas are of the highest environmental standard through participation in programs such as Clean Marinas. We have all fully embraced the opportunity to meet the Fish Friendly criteria." Mr Hosking said.

Minister for Primary Industries, Katrina Hodgkinson said it's great to see marinas getting involved in the program.
"This is great news for fish, fish habitat and for those that have a passion for our marine environment," Ms Hodgkinson said. "It's great to see many marinas understanding the importance of protecting the NSW fish habitat for future generations.

"I congratulate the Marina Industry Association on the roll out of the Fish Friendly Marina accreditation, as part of the Clean Marina Program."

"Fish Friendly Marinas has been developed to inform marina managers on how to maximise the benefits for native fish and recognise those operators actively working to improve fish habitats," Ms Hodgkinson said.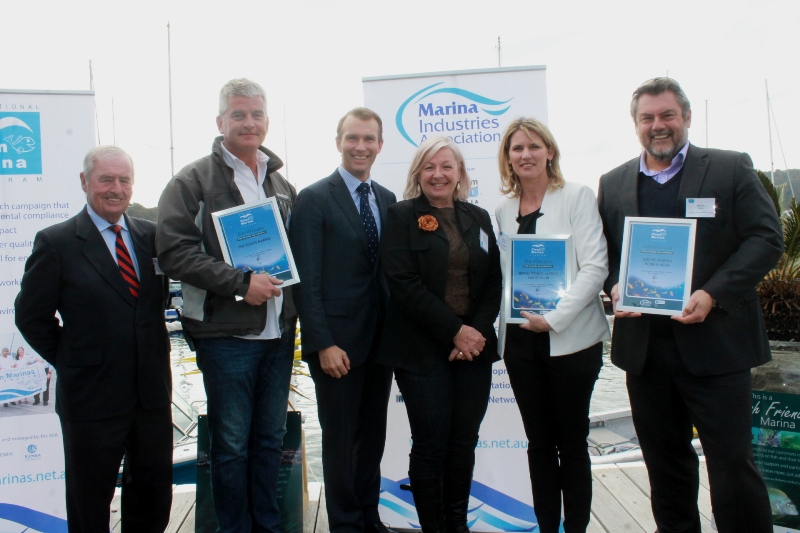 L to R: Cr. Bob Grace, Stephen Hosking Marina Manager at The Quays, Rob Stokes Pittwater MP And NSW Environment Minister, Cr. Jacqueline Townsend - Mayor of Pittwater, Suzanne Davies GM RPAYC, Darren Vaux - Director of Empire Marinas Bobbin Head
The ten tips for a Fish Friendly Marina are:
1. Make your infrastructure fish friendly;
2. Find out about your local fish and their habitats;
3. Keep invaders out;
4. Manage your stormwater;
5. Manage your waste;
6. Manage your chemical, oil, fuel and fire risks;
7. Look after your seagrass and other sensitive fish habitat;
8. Educate your customers;
9. Don't disturb the natives; and
10. Promote your marina's fish friendly activities.
On Friday Stephen Hosking, Marina Manager at The Quays Church Point, gave those interested a tour of the facilities at the Quays to explain what has been put in place to make this a clean marina.

This marina started in 1947 and was built from bits of fences and old house building materials and poorly constructed to begin with. Over the decades it has become what it is today.

Abut 25 years ago the previous owners took the initiative to dismantle the slipway and installed a hard stand. This stopped runoff from boats being maintained going into the Pittwater estuary. Over the last few years this process has been further refined at a cost of over 50 thousand dollars.

The Navy's help was sought and around three and a half tonnes of polluted material was removed from under the hardstand. The hardstand has been built so all runoff from maintenance and cleaning runs to one point. This then goes through a series of seven filters and four different pumps and after being treated goes to the sewer line where each litre is measured and tested as it must sit between certain parameters. Large fines are in place for standards not being met.

Tanks for collecting large refuse ff the base of boats and for use as a secondary filter are used and checked daily and once a month the larger one is pumped out. The clearer water goes into another tank where it is pumped to another series of three filter tanks. To install this series of required filter tanks cost 13 thousand dollars.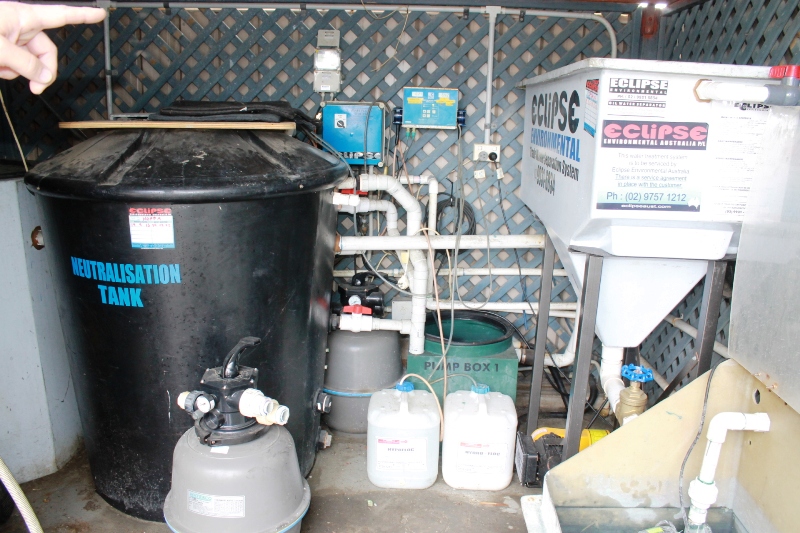 Out on the docks a similar principle is in place – new buffers have been placed along the floating arms of the Fuel depot to stop runoff. This 'fish friendly' principle is proving successful with marine environments growing back where there was nothing a few years ago and attracting bright beautiful fish into the berthing bays.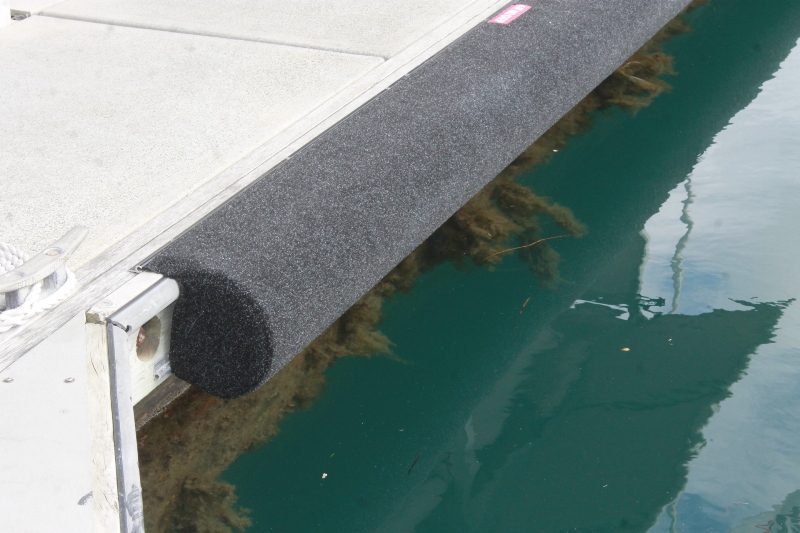 It is not all about setting up and maintaining yards and filters systems to ensure The Quays is a clean Marina – a lot of what needs to be changed is mindset. Mr Hoskings has brought together a group of highly qualified personnel that are able to provide adherence to clean marina principles in practice as well as boating maintenance.
The day before Friday's presentation a dolphin was playing out from the marina in the estuary – proof that the good work done at The Quays and the Royal Prince Alfred Yacht Club are getting it right.
Fish Friendly Marinas has been developed by the Department of Primary Industries (DPI) in collaboration with the Marina Industries Association and the NSW Boating Industry Association. This initiative builds on the successful programs
Fish Friendly Council
and
Fish Friendly Farms
.
For more information visit: www.fisheries.nsw.gov.au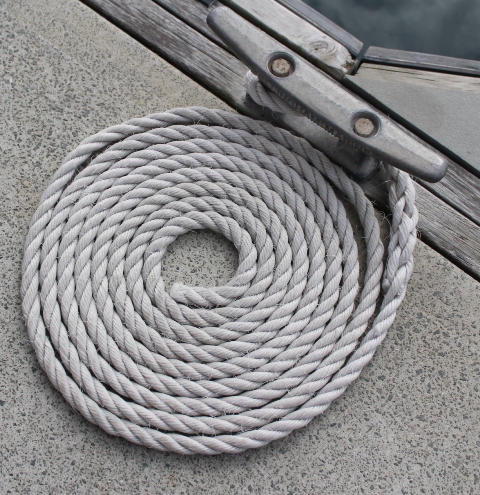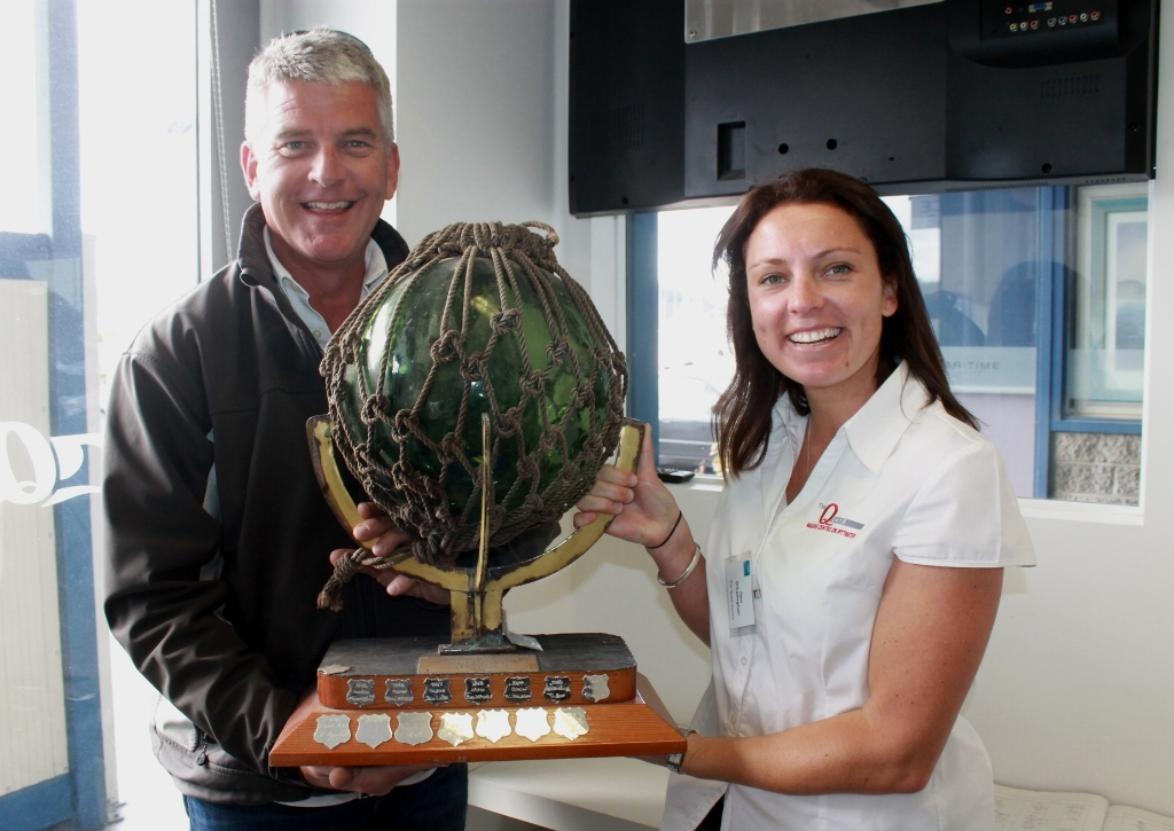 Stephen Hosking - Marina Manager at The Quays, Church Point, with Dee O'Callaghan holding the Putt Putt Regatta Cup - which they won this year - and now they are accredited winners for fish and our environment too!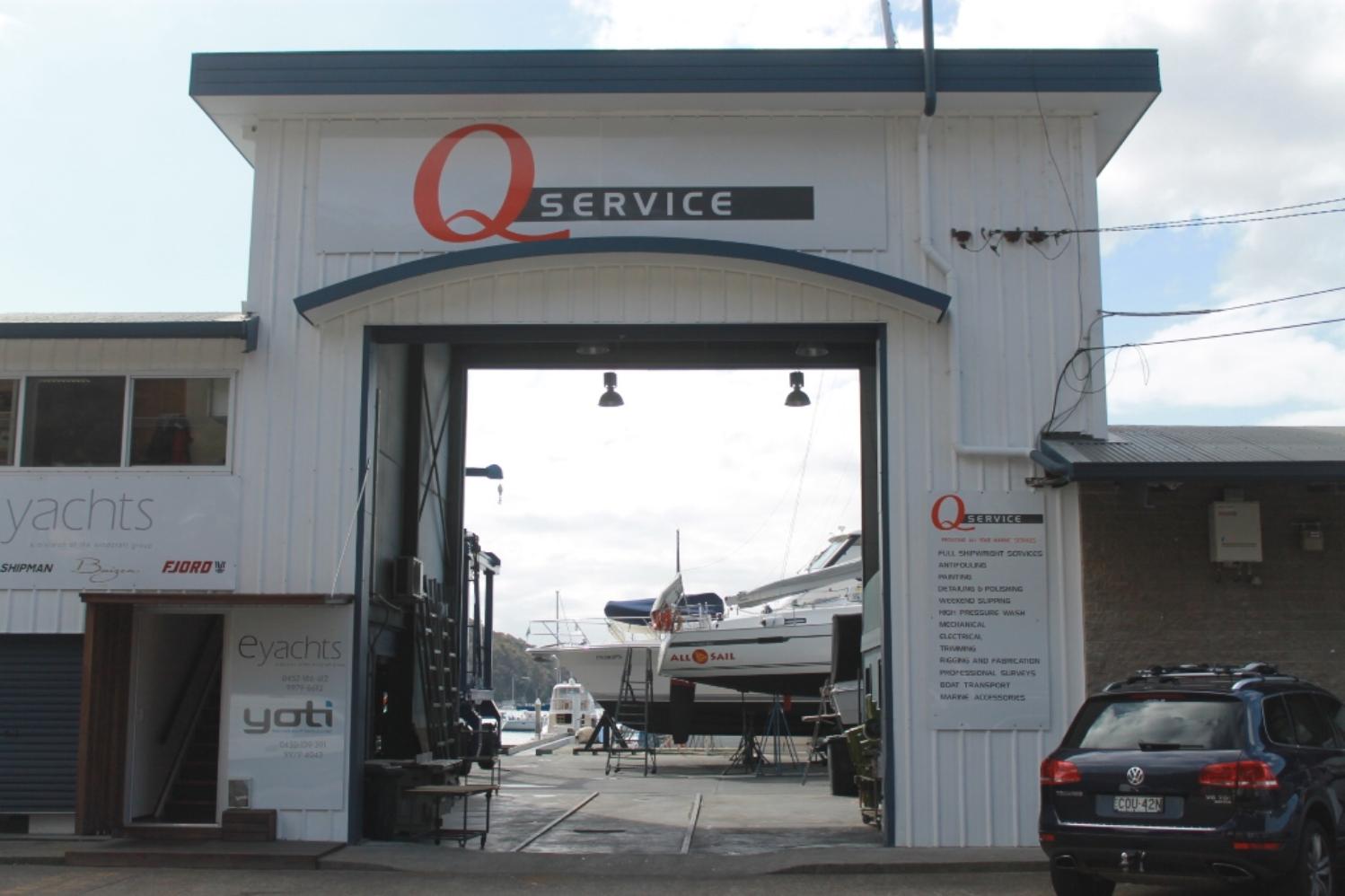 Pictures/Report - A J Guesdon, 2014.