December 2 - 8, 2012: Issue 87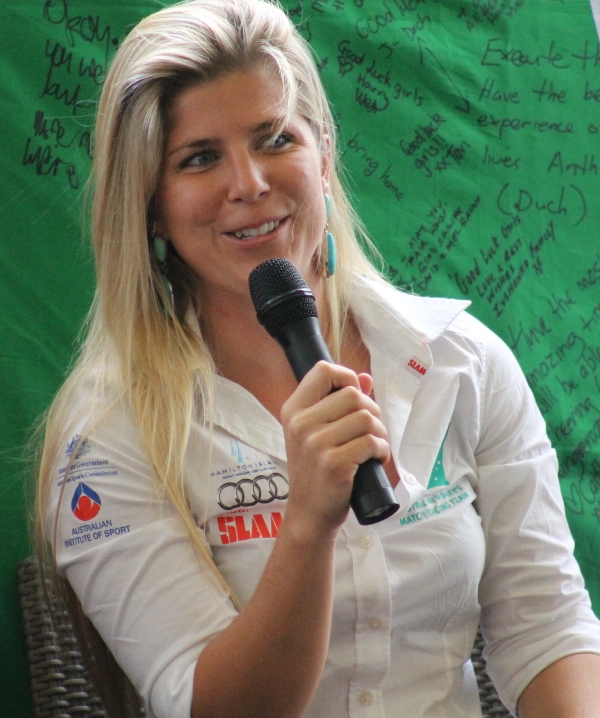 Pittwater and sailing are synonymous, the points, the ponds, areas where winds and breezes may catch, shift and change, the bays where wind may suddenly drop away to nothing make our estuary a world with a hidden inner core unless you get out there, on deck and under sail. A great place to sail naturally produces great sailors. If you began chanting the names of all those who have sprung from Pittwater sailing clubs onto National and International sailing arenas at dawn, along with their accomplishments, you may be done by midnight… or the end of the year.
One of these who began at BYRA then moved to the equally community and youth minded Avalon Sailing Club sailing Manly juniors before joining the Youth Development Program at the RPAYC is recent silver medallist, and first time Olympian, Nina Curtis. There could be no better way to open a month of Summer Ladies then sharing a small insight into one of Pittwater's most genuine, down to earth and generous young women…
Nina began sailing with her parents on Pittwater as a toddler. By the age of eight her competition years had begun. Her national team debut was in the Harken International Match Racing Regatta at fifteen years of age. A competitor in the Sydney to Hobart in both 2007 and 2008, this girl has earned her stripes. In 2009 Nina won the gold medal at the Women's Match Racing World Championships in Lysikil, Sweden. In 2010 and again this year, along with team mates for the Olympics Lucinda Whitty and Olivia Price, Nina was named Australian Female Sailor of the Year.
None of this seems to faze this young lady. Nina is an inspiration to all the children at the RPAYC and clearly adores them back. With bright clear eyes, a ready smile and a calmness that must come from being on the water, this lady is what Pittwater is all about.
Please describe your ultimate sailing vessel :
Olympic class foiling catamaran with spinnaker and all the extras
Training off the water and on the water in all weather conditions equips you to do well physically anywhere in the world; what accompanies this as mental and emotional training to back it up ?
For our last Olympic campaign we put a lot of time and effort into a communication method on board the boat where every aspect of the race was accounted for. I would spend time off the water updating data and communication loops to enhance this system, I found it a balancing thing to do leading into the regattas.
As for emotional well being it was important for all three of us to balance our lives as best we could leading up to the Olympics. Running or surfing were activities that I would do to switch off from sailing and get some mental rest. Watching sailing video or chatting with my coach helps me tune into racing mode.
Please share your three most memorable moments from sailing;
a) When not Competing;
My brother surprised me by coming to watch the Olympics. He lived overseas and I had not seen him for 8 months. I went to see him on a morning off and it was so good to give him a hug and catch up, it was a very special morning!
b) When Competing;
Winning our semi finals in the Olympics against the Finnish team. It was in super light conditions and it took incredible mental strength from every member of our team to come from behind on the last downwind of the deciding race. So proud of the girls (Olivia and Lucinda) and surprised myself in those moments.
c) When by yourself
I had been struggling with a issue with my role for a month or so leading up to the Olympics. I was in Germany just before sail for gold, the last of the world cup series (that we went on to win) and something in my brain fell into place. I found a very mental solution for a technical problem and it was very satisfying within myself to solve it on my own with a mind set that was so simple.
What is your future Program for your sailing?
I am hoping to go for the Rio 2016! I am experimenting in some classes at the moment and I'm looking forwards to challenging myself in fleet racing in a new class.
Summer is here; what do you want to do this Summer?
I am so excited to be home I will be making the most of this summer! I can't wait to catch up with friends and family, hold lots of BBQs and spend many days at the beach or on the water with some fun sailing! These are the things I have missed most while busy with an Olympic campaign.
If you could be another creature for a day, furred, feathered or finned, what would you be and what would you do?
Probably be a eagle, it looks like so much fun soaring around and you could see so much more from the sky.
You clearly have a strong family association and passion for sailing; who was the first Curtis to take to sails and where did he or she sail?
Yes; both my grandparents on my mum and my dad's side loved to be on the water and sail so it's in my blood! Both grandparents sailed on Pittwater, so my brother and I are third generation Pittwater sailors!!
What is your favourite place/s in Pittwater and why?
There is something special about sailing north of Scotland island and playing with the tricky wind conditions that Pittwater is famous for, I think it creates very talented sailors! I also love to have a night in Towlers Bay, it's so peaceful you could be a million miles from anywhere!!!

What is your 'motto for life' or a favourite phrase you try to live by?
'The greater the obstacle the more glory there is in overcoming it'
And I try to live by staying true to myself regardless of the pressures that come and go.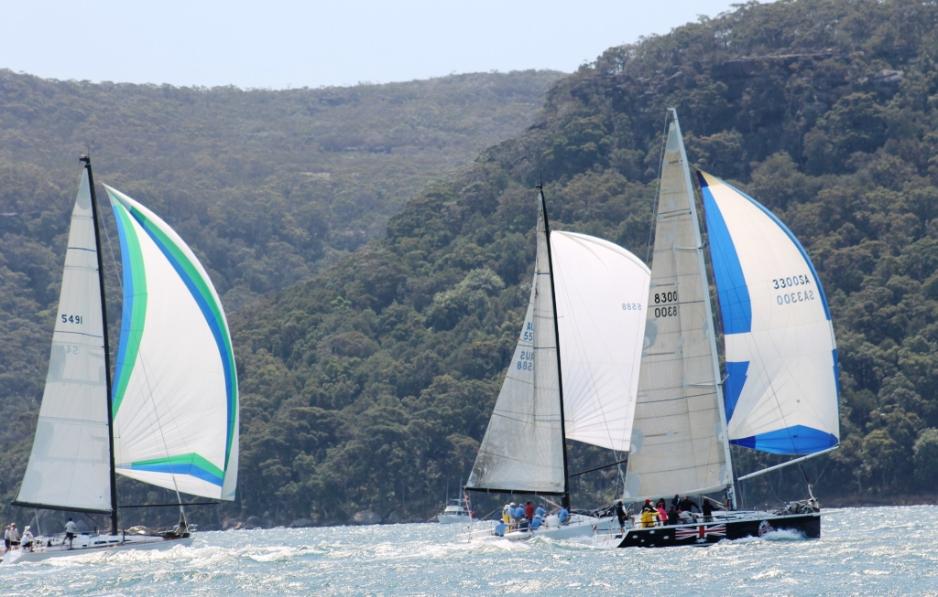 Interview/ Photos by A J Guesdon, 2012.