November 29 - December 5, 2015: Issue 242
New boats ignite Club Marine Pittwater to Coffs Yacht Race 2016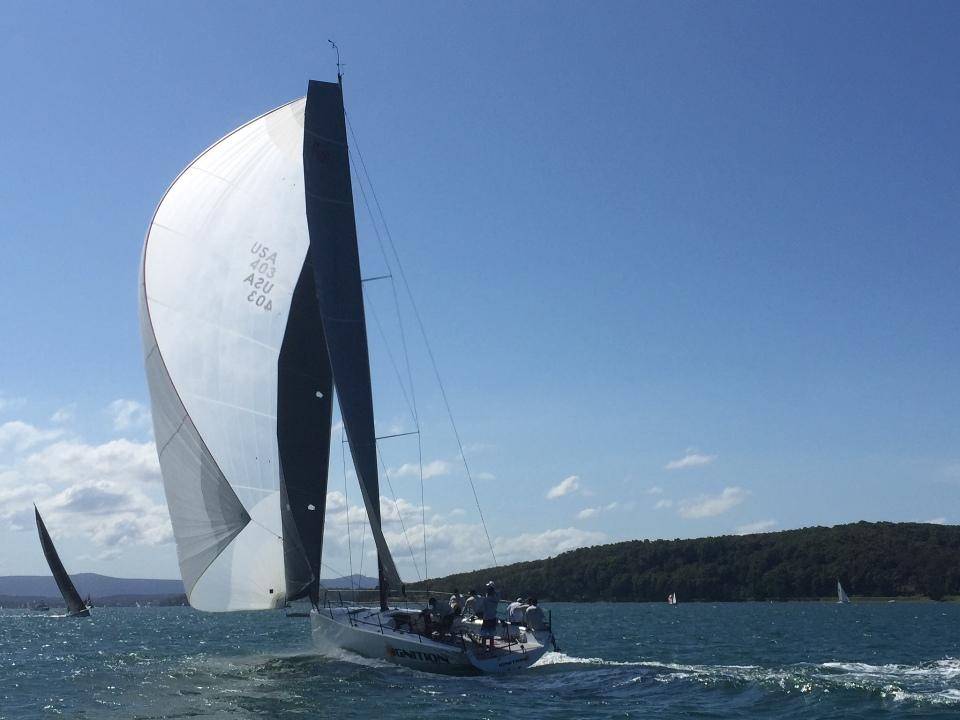 Farr 400 Ignition - photo by Scott Beeby Eastcoast Marine
New boats ignite Club Marine Pittwater to Coffs Yacht Race 2016

Two more first-time skippers and boats for next January's Club Marine Pittwater to Coffs Harbour Race will head out of Lake Macquarie on a favourable tide and make their way south to Pittwater for the New Year start of the medium distance coastal race.
Ian Bower recently stepped up to a new race boat, a modified Farr 400 perfectly designed for a following breeze. Peter Mayo's two nephews convinced him buying a Sydney 38 offered the choice of club racing on the Lake and taking the evergreen seaworthy one-design offshore.
Lake Macquarie Yacht Club is putting up Bower's modified F400 called Ignition - named after an Offspring album plus it's a rare boat name that conjures up plenty of crew talk about firing and lighting up - and Doug Coulter's Rogers 46 Shakti. The Royal Motor Yacht Club Toronto on the other side of the Lake is behind Mayo's Sydney 38 campaign with Austral, a name with a century of family history attached.
Bower has spent untold time modifying Ignition to be competitive on handicap, but given his rating only a southerly will put them in the hunt for an IRC or ORCi prize. He's gathered a top team, including some of the former Tow Truck lads, for Ignition's first offshore stint to the NSW North Coast starting January 2, 2016 under the new skipper's charge.
"It'll be a good first test," Bower reckons. "Our IRC rating isn't kind for a 40-footer so only a southerly will get us up and planing, and make us competitive with the fleet. It will be all smiles if that happens. North is a good direction for us, and we have plans to do other coastal races plus the IRC titles and Sail Port Stephens as well as club racing three times a week….my get away from work."
Mayo stopped ocean racing 15 years ago and credits his comeback to nephews Chris Davidson, Austral's nominated skipper, and Michael Haywood.
"I used to do short offshore races then when the channel silted up we stopped," Mayo said. "I've only had the boat a short while, we are racing out of Toronto and getting ready for our first major passage to Coffs."
Mayo's grandfather Gus was a founding RMYCT member who in 1918 bought the 16ft skiff called Austral, with the Red Cross as its insignia. In 1965 Peter Mayo called his Flying Ant 'Austral' and all the subsequent family boats bore the same moniker.
"When I decided to get back into sailing, as a tribute to my father the name of the yacht just had to be Austral!" he commented.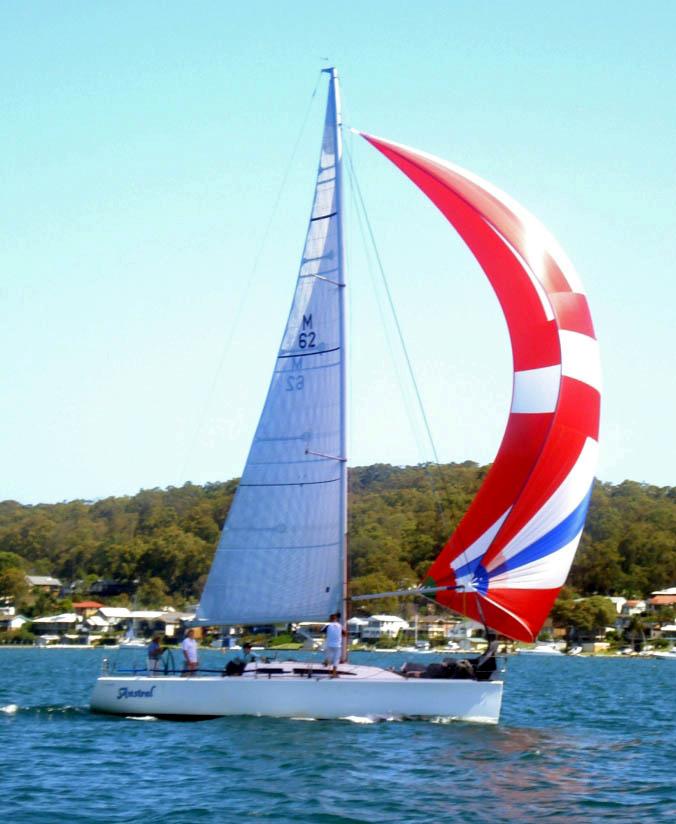 Austral - Picture supplied by owner
Following a recent visit to Coffs Harbour by RPAYC organising committee members, the club is pleased to announce there will be a Mayoral reception for one representative from each boat plus their guest prior to the Monday January 4 trophy presentation at Coffs Harbour Yacht Club.
Entries are tracking well with 28 monohulls and three multihulls so far featuring on the starting list. Those still to nominate for the 226 nautical mile coastal race that begins just north of Barrenjoey Headland at 1pm on January 2 have until Friday December 4, 2015.
All information relating to the Club Marine Pittwater to Coffs Race 2016 is on the regatta website
Club Marine, Australia's largest provider of pleasure craft insurance, is proud to be the naming rights sponsor of the RPAYC's Pittwater to Coffs Yacht Race for the fourth year.
Twitter @Pittwater2Coffs
By Lisa Ratcliff /RPAYC media