January 20 - 26, 2013: Issue 94
Nature's Gentlemen Dwell In Pittwater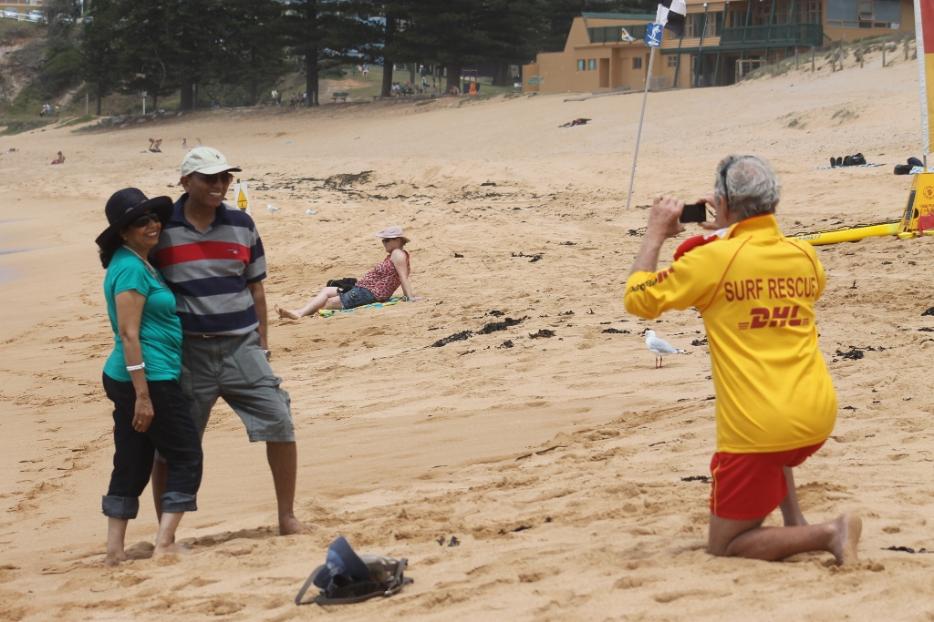 The beach on Friday (44+ degrees); try and find a spot. The beach on Saturday; (windblown and cool); only a few handfuls of people in sight. Time enough for this gent from Avalon Beach SLSC, with a team behind him on the sand, to oblige these visitors by taking a few photographs for them on their phone.
"It's easy." the gent said, shrugging off the big smile he caused to anyone who spotted him.
Avalon Beach SLSC's Big Swim 2013 features in our
Pictures
page this issue, with some great photographs taken by Michael Mannington.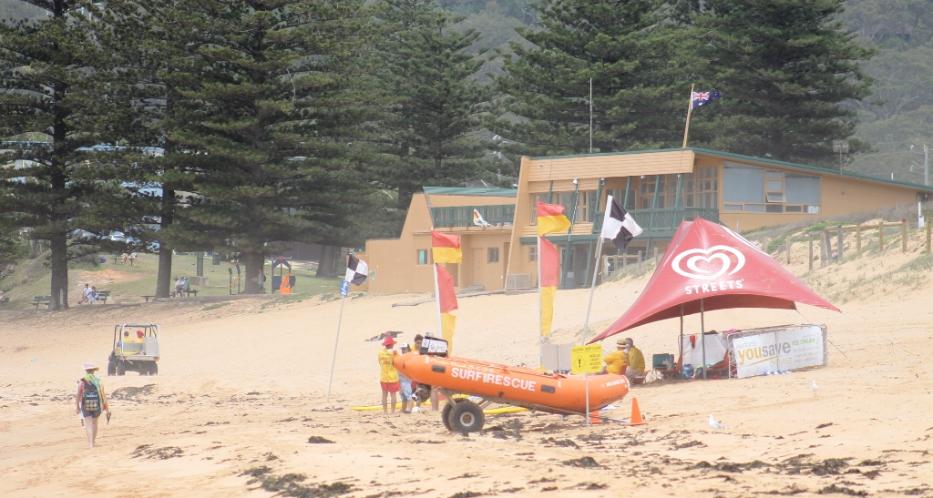 Pictures by A J Guesdon, 2013.