August 31 - September 6, 2014: Issue 178
Narrabeen Youth Club Netball Girls Blitz the 2014 Grand Finals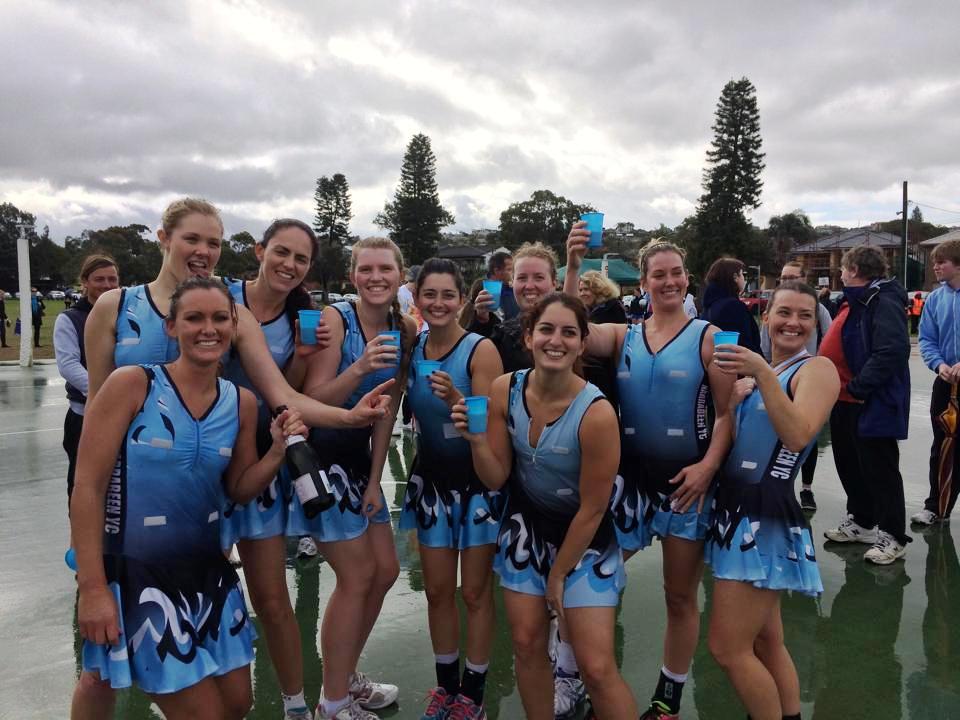 Narrabeen Youth Club Netball Girls Blitz the 2014 Grand Finals
The Narrabeen Youth Club's Netball girls have had a stupendous season in 2014, with all teams improving and many surpassing last year's efforts. Yesterday, August 30th 2014, was Grand final day and what a Grand Final Day it was with 8 teams contesting finals of which 4 were winners and 4 were runners up.
Winners Teams: 1 AR3 , TEAM 5 - C2 , 17E and 11D
Runners Up: 10E , 11D , 13B and 15A
An awesome effort by all team members under the trying weather conditions.
We are so proud of all our Grand Finalists. Thanks to all of our Players, Coaches, Managers, Parents and Supporters – we couldn't have done it without you. Also thanks to our Executive Team who have worked hard towards another successful season for Narrabeen Netball!
Details of results
Narrabeen team 1 - AR3 Division winners – These ladies have won the Grand final 3 years in a row - each year they have moved up to a higher division from B1, AR4 now AR3.
They are led by team captain Bianca with Natalie, Ellesha, Jemma, Emma, Melissa, Jane, Nikki and Lena.
Our 17E team have played together since they were under 9 s. They have never been in a Grand Final, always played in a lower grade and they won undefeated and became minor premiers.
Of the 10 players in the team, many are completing their HSC and although all their study demands kept them busy, they just love playing together and have finally won.
They were coached this year by Jane, players were Ingrid, Sarah, Emma, Kathleen, Natalia, Rachael, Savanah, Teleri, Georgia and Brittany.
17E
Our only junior winning team this year is the 11D winners, Team 23 coached by club President Ronda Alterator, who played another Narrabeen 11D, Team 22 coached by club Secretary Gail McDonough.
The club placed experienced coaches on these teams to develop their skills and confidence in themselves this year. We are so proud of this age group and these two teams - they even trained together during the last few weeks.
They are all friends and great sportsmanship was shown by both teams throughout the Grand Final. They are all winners :)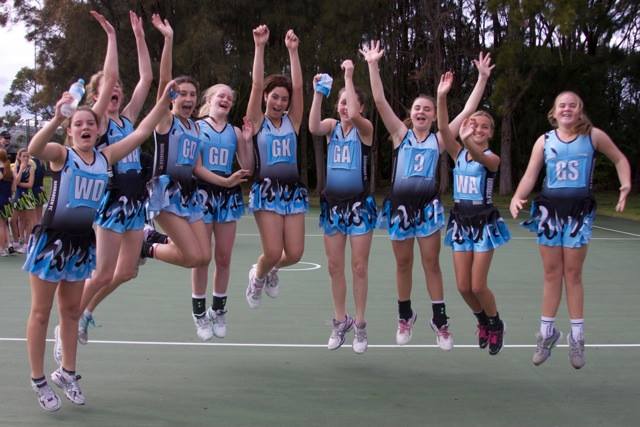 13B Grand Finalists 2014
Congratulations 13B Grand Finalists 2014. What a Fantastic Season wonderful effort taking on the Undefeated Forest in the Grand Final- we are so proud of your effort , attitude and great team commitment well done to Coach Michelle Mills and supporting parents
Team 22 were undefeated minor premiers during the season, played off in the semi final and went straight into the grand final.
Team 23 finished second, so to have our teams finish first and second playing in the Grand Final was fantastic. Team 23 won the final - they were the better team on the day in the rain and slippery conditions.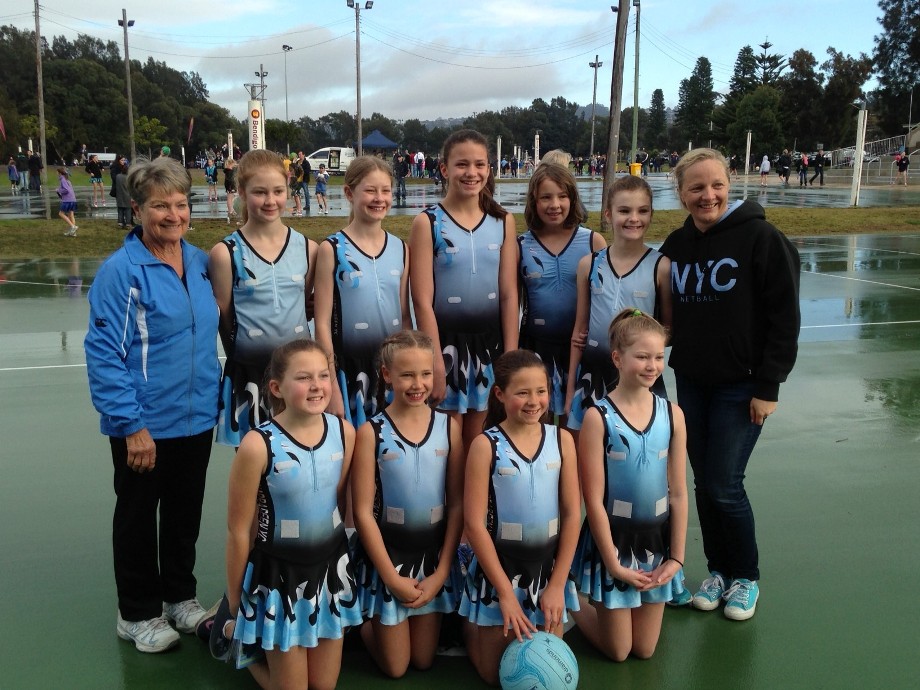 Narrabeen 23 11 D winners are Emma, Mia R, Mia J, Georgie, Isabella, Olivia, Charlotte, Ulani and Grace.
Narrabeen 22 11 D runners up are Zoe, Bonnie, Chloe, Riley, Charlie, Taya, Vanessa, Julia and Paige.
Our senior team 5 - won C2 Division and were undefeated winners. Team Captains Siobhan and Kim with Georgie, Claire, Sarah, Melinda, Monique, Caitlin and Alix. This was their also second year winning the Grand Final.
Plus Runners up today and experiencing their first year in GRADE netball were our 10E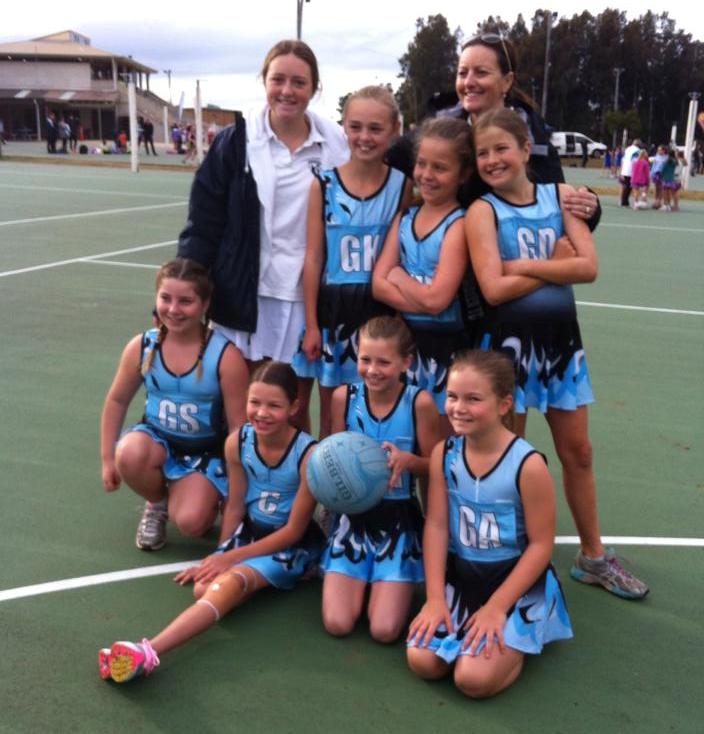 10E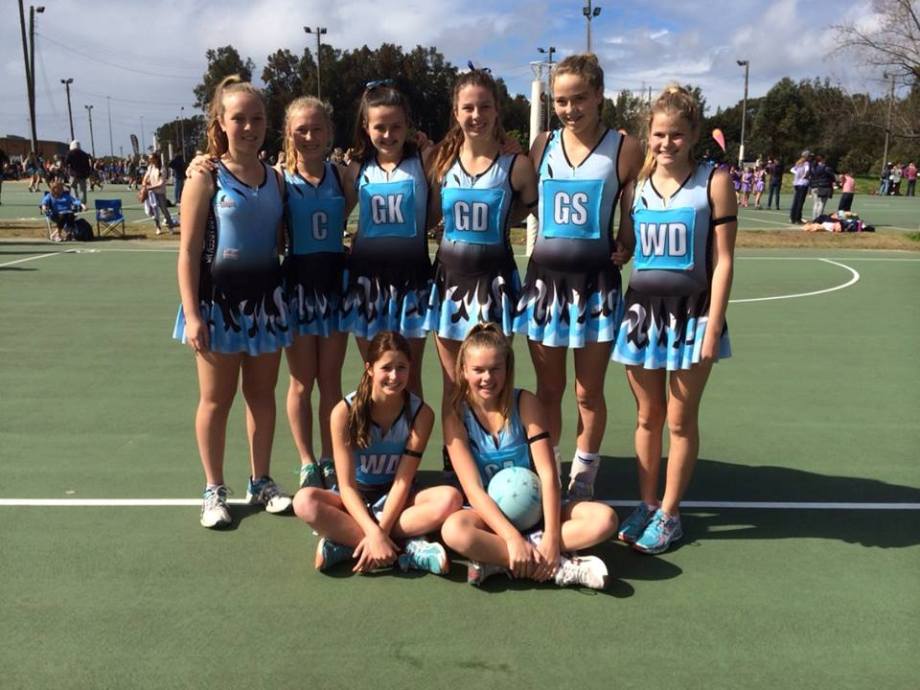 15A Runners up
Report by Gail McDonough, 2014 - Pictures by everyone!