February 9 - 15, 2014: Issue 149
Mona Vale Hospital Jubilee Announces the Jubilee Ambassador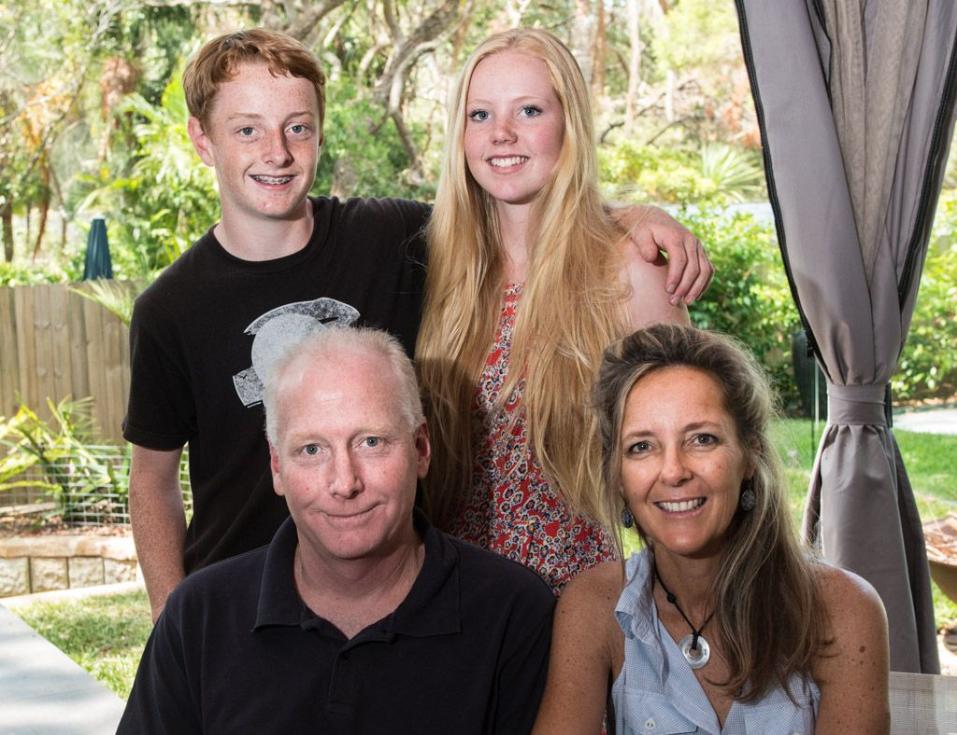 Chelsey and Rohan with Jackson and Merryn at home in Avalon.
Mona Vale Hospital Jubilee Announces the Jubilee Ambassador
The Hospital's 50th Jubilee committee has appointed Chelsey Baker as the Jubilee Ambassador. Chelsey was the first born at the new Mona Vale Hospital maternity unit. In announcing the appointment, Jubilee President Parry Thomas said,
"It was very exciting to find Chelsey and wonderful that she has accepted the role of Ambassador for this important milestone in the life of Mona Vale Hospital. The maternity unit and Matron Henlen made a special celebration of Chelsey's birth and it is only fitting that we invite her to lead our special Jubilee celebrations on Saturday 22nd February."
"We expected that the campaign to find the first born would be a bit like finding a particular grain of sand on Mona Vale Beach but, much to our surprise and excitement, Chelsey is a Pittwater local and approached us very soon after we started our hunt. To make things even better, Chelsey is very happy to be involved and is looking forward to our programme of celebrations."
In the1950s Chelsey's grandparents bought a holiday house at Barrenjoey Rd by the golf course - a little fibro house right on the cliff at Avalon. There was only one child, Chelsey's Mum Jannice, who later went backpacking around the world ending up working in the Australian Embassy in Washington DC as a secretary where she met her husband to be, Richard Craft. In 1962 they decided for family reasons to move back to Avalon so they left the highlife in Washington and moved into the fibro cottage on the cliff. Upon falling pregnant and going into labour, Jannice was advised by her doctor John Hock that he had booked her into the new maternity unit at the Mona Vale District Hospital. Jannice gave birth to Chelsey, 7lbs 7oz and remembers it as a 'lovely experience with lots of attention from the nurses'. The Craft family lived in the house on the cliff until Chelsey was two. Then recognising the possible danger of Chelsey falling off the cliff chasing rabbits, Richard and Jannice decided to buy some of the new land being released from the golf course opposite the Primary School. Schooling for their daughter was all in Avalon starting with Playtime Kindergarten on Avalon Parade, Avalon Primary and then Barrenjoey High School.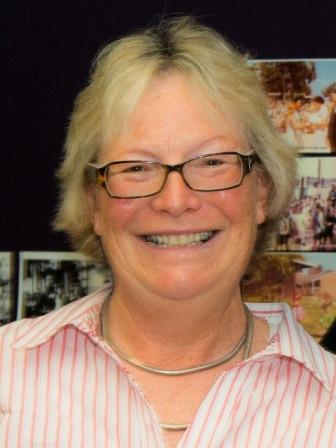 English teacher at the time Sue Martin remembers Chelsey well. "As one of Chelsey's teachers at Barrenjoey High School, I remember her as a very positive person with a commitment not just to her education but also to the school as a community. In her senior years she was definitely one of the "movers and shakers", respected by her peers and appreciated by her teachers."
Right - Sue Martin
At Barrenjoey Chelsey met her future husband Rohan who was two years ahead. As Mr and Mrs Baker, they only lived in Avalon for a few weeks when a Phd took them to the ANU in Canberra where they were to live for three years before Rohan was awarded a Fulbright scholarship and post doctorate at MIT in Boston, USA. Canberra was again a draw and this time for fifteen years. However throughout all the travelling, and every year Canberra getting colder and colder, Avalon and Pittwater was always calling and in 2007 the Baker family moved 'home'.
Chelsey explains. "I truly think that growing up in Avalon is one of the best places in the world and I still think of myself as being incredibly lucky to be born here. This is a place with a lovely community spirit. As a child, I remember endless days on the beach, walking in Angophera Reserve and building cubbies on the golf course until it was time to come home for dinner at six. Looking back perhaps you have to move away to appreciate what we have here."
Back in Avalon children Merryn and Jackson enrolled at Avalon Primary and their parents were re­united with their old school friends. "It is significant and special that we have remained connected to our old school friends and the same is now happening with our children" says Chelsey. Chelsey takes an active part in Barrenjoey High School and is secretary of the P&C. She also has friends who have worked as nurses at the hospital. "Everybody here has some connection with the hospital and it's just lovely that we can celebrate its 50th birthday."
___________________________________________
The 50th anniversary celebrations of Mona Vale Hospital will be a weekend full of festivities which will celebrate the golden jubilee of the hospital. The celebrations begin on Friday 21st of February with a reunion dinner at the Pittwater RSL Club.
This is followed by an ocean swim event, on Saturday 22nd, which will finish in front of the hospital.
On Saturday there will be a Garden Fair in the hospital grounds. A great day of family entertainment and activities is guaranteed. An exhibition of past hospital uniforms, old photographs, and memorabilia will be a feature of Saturday's celebrations. The traditional elements of a garden fair will include a variety of stalls, music, entertainment for the adults and children and a great range of food and refreshments.
The fair will be followed, on Saturday night, by a celebration dinner at the Mona Vale Golf Club. On Sunday 23rd a service will be held in the hospital's chapel.
For more information www.mvhospitaljubilee.org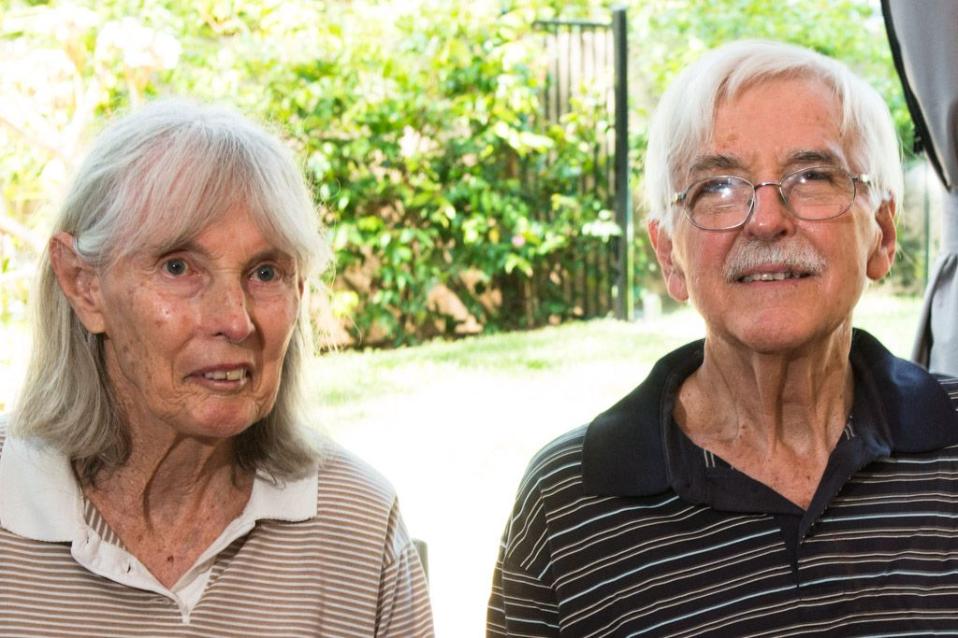 Jannice and Richard Craft. First parents at Mona Vale maternity.
Words and pictures by Michael Mannington, 2014.