April 1 - 7, 2012: Issue 52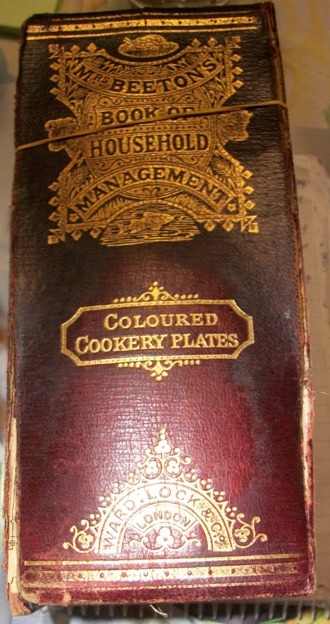 Mrs Beeton's Book of Household Management - Ward and Lock 1866 Edition
Recently the book collector among us was given an 1866 copy of Mrs Beeton's Book of Household Management. Although this is not the first edition of the book issued in 1861 by S. O. Beeton Publishing, 161 Bouverie Street, London, a firm founded by her husband, Samuel Beeton, it is still old enough to have the raised print of presses rather then the smooth paper print of today.
Filled with over 900 contained recipes, another popular name for the volume is Mrs Beeton's Cookbook. With its 1,112 pages of social, thought and culture insights of Victorian times, it was intended as a guide of reliable information about every aspect of running a house for the aspirant middle classes. In addition to cooking, its 2,751 entries include tips on how to deal with servants' pay and children's health, and above all a wealth of cooking advice, instructions and recipes. It was an immediate best-seller, selling 60,000 copies in its first year and totalling nearly two million up to 1868. In 1863, a revised edition was issued in installments.
The author, Isabella Beeton, was 21 years old when she started working on the book, and she died at 28. In 1866, a year after her death, Samuel was forced to give up the copyright on all his publications due to the collapse of Overend and Gurney, a London discount house to which he was in debt. To save himself from bankruptcy he sold the copyright to publisher Ward, Lock and Tyler for £3,250, though he continued to run it. Ward Lock's revisions to Household Management have continued to the present day and kept the Beeton name in the public eye for over 125 years, although current editions are far removed from those published in Mrs. Beeton's lifetime. Filled with wonderful colour illustrations and advertisements for products of then and recipes still used now, is well placed to be appreciated where it resides today.
On investigating where you may purchase it nowadays we found newly printed copies sell for around $45.00 but no price anywhere for an 1866 version. We love it so much we've put up an online version for you to peruse at your lesuire.
Mrs Beeton's Book of Household Management. (2011, December 13). In Wikipedia, The Free Encyclopedia. Retrieved 14:17, March 31, 2012, from http://en.wikipedia.org/w/index.php?title=Mrs_Beeton%27s_Book_of_Household_Management&oldid=465651623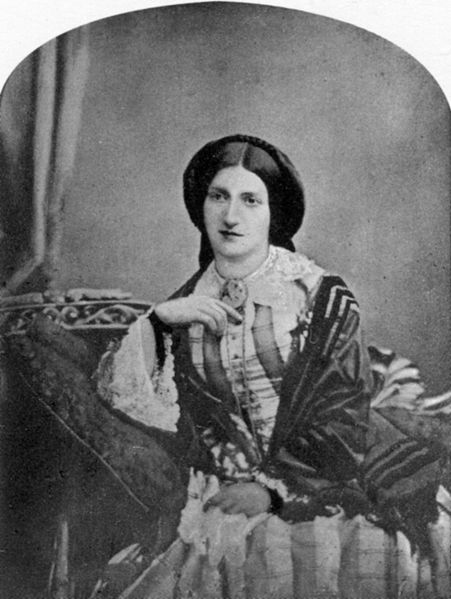 Isabella Beeton (1836-65). Hand-tinted albumen print, Date c.1860-5. Source: Scanned from Colin Ford's Julia Margaret Cameron: 19th Century Photographer of Genius, Originally from: National Portrait Gallery, London: NPG P3.