October 14 -20, 2012: Issue 80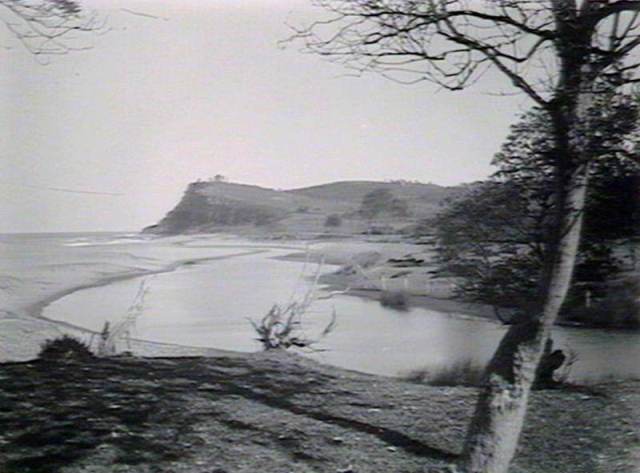 Farrell's Lagoon, 1912. N.S.W. Government Printing Office image d1-12148r, courtesy State Library of NSW.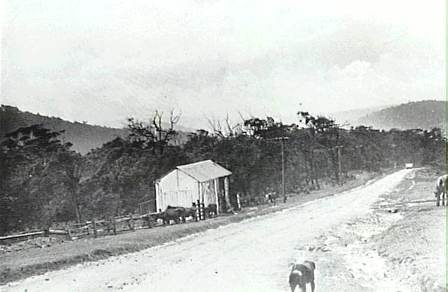 The road to Newport crica 1900 from the Allen Family Album.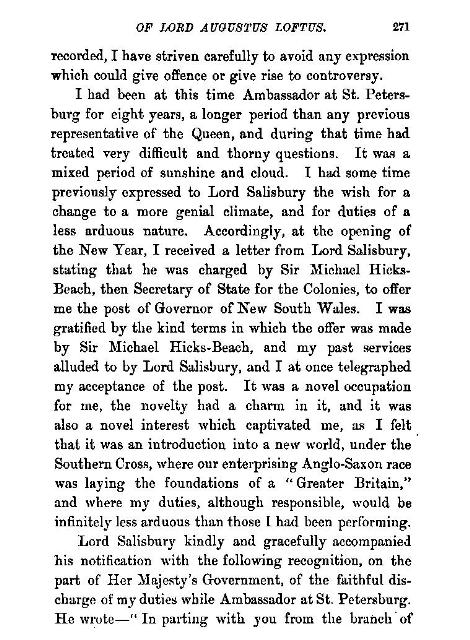 The diplomatic reminiscences of Lord Augustus Loftus. 1862-1879 (1894). Page 271 retrieved from Internet Archives website.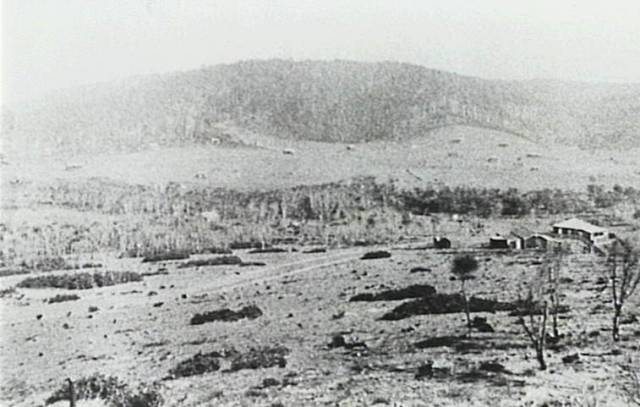 North across Newport Beach, Newport and Mount Loftus. 12th February, 1912.From Yewen Collection, Courtesy Mona Vale Library Historical images.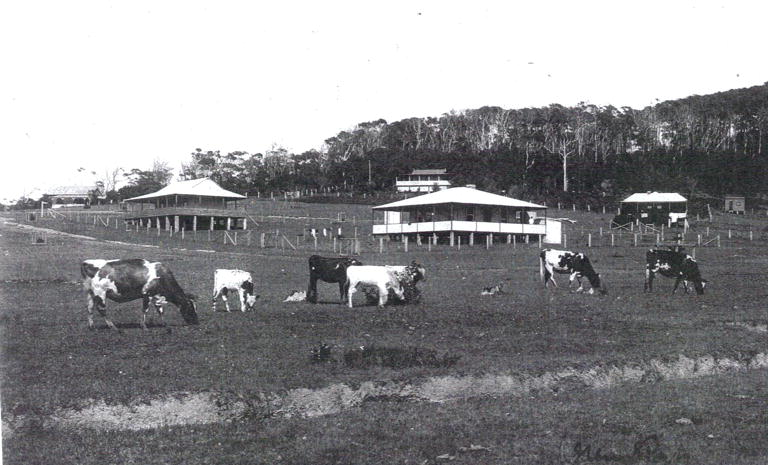 Above and below; Newport 1920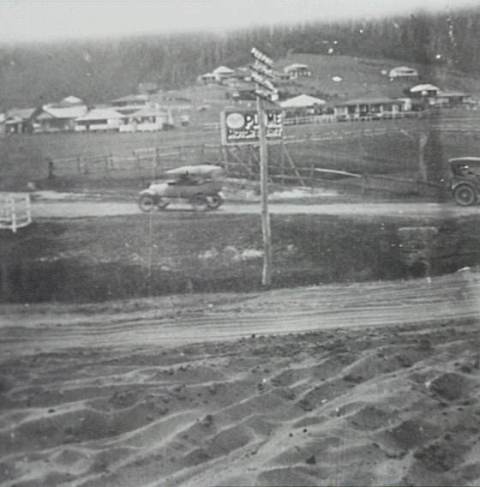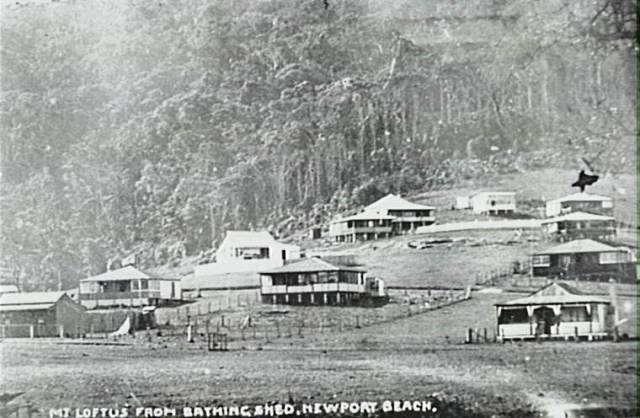 Mt Loftus, 1925, with more holiday homes.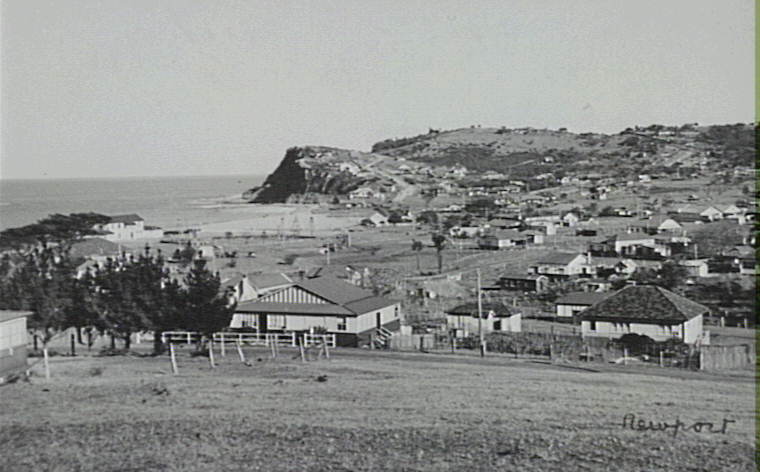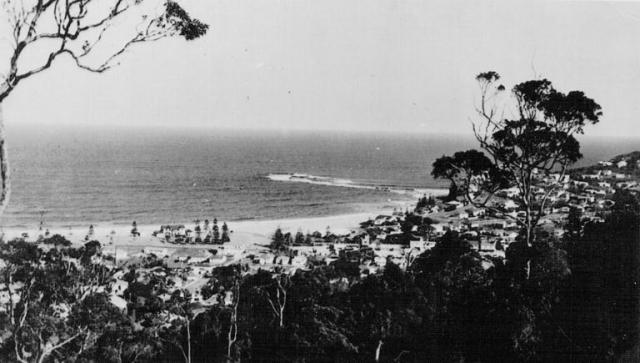 Newport from Mount Loftus 1959
Mount Loftus – Newport
Aboriginal Food trees marking hunting and gathering places became boundary trees on this great hill overlooking Newport. A landscape of thick bush and open fields became orchards and fields for cows for the Farrell's dairy. John Ogden's book 'Saltwater People of the Broken Bays' reports that although the village was named for the 'new port' on the estuary side, where steamers deposited goods and collected produce grown by local ruralists, a number of Aboriginal words still are present in street names for this suburb. Bardo is the word for 'saltwater', Karloo means 'water', Kalinya has a definition of 'good' while Mitala means 'green point'.
The Farrell family were taught how to catch blackfish at night on the southern end of Newport by the original inhabitants while the indigenous folk were known to fish in the lagoon that once existed where Newport oval is presently and camp on Green Point, previously named Loftus Point and where the present day Royal Prince Alfred Yacht club stands.
Opposite the hotel is Lord Loftus Point, which in the olden days was evidently a favorite spot for aboriginal encampments. From here you have a splendid view of Pittwater, which is the widest arm of the Hawkesbury, being over a mile wide. There is also Scotland Island, which is celebrated for its fine fish. A Christmas Holiday Trip. (1893, November 25). Illustrated Sydney News (NSW : 1853 - 1872), p. 14. Retrieved October 2, 2012, from http://nla.gov.au/nla.news-article63104125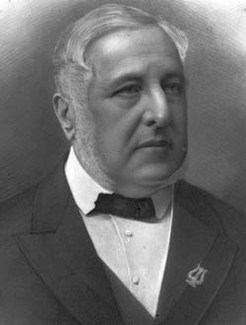 Quail, wallabies and koalas filled the bush atop Loftus Mountain. Guy Jennings' comprehensive book, The Newport Story, states Mount Loftus, like Loftus Point, was named after the Governor of N.S.W. from 4 August 1879 – 9 November 1885, Lord Augustus Loftus.
Apart from this gentleman's association with supporting the Powder Works at Ingleside there is scant evidence of his visits to Pittwater. In many reports it is his wife, Emma Maria, eldest daughter of Admiral Henry Francis Greville, who attends official events and functions, indicating an aversion to such duties or a retiring nature despite assertions to the opposite:
Lord Augustus Loftus and the Colony. We printed in our last issue among our Sydney telegrams, the statement, said to have appeared in Vanity Fair, a London journal that Lord Augustus Loftus and his family were much disappointed with New South Wales and that he had applied to be relieved of his Governorship, an application which would shortly be acceded to. Our Sydney correspondent found the statement among the Melbourne telegrams of the Evening News, and sent it on. His Excellency's private secretary writes thus to that paper :
(The Editor of the Evening News,)
Sir,-I am directed by his Excellency the Governor, to state that there is not the slightest foundation for the announcement in your paper of this date, said to be derived from Vanity Fair, that his Excellency has applied to be relieved of his Governorship. On the contrary, his Excellency has always expressed his entire satisfaction with the colony, and his admiration of its scenery and beautiful climate, and of the marvellous progress which it has made; he looks forward with pleasure to remain the usual term of years, and hopes to prove to the people of New South Wales the deep interest he takes in the welfare and prosperity of the colony,-I am, Sir, yours obediently, Reginald Bloxsome, P.S. Government House, 19th July, 1880." Lord Augustus Loftus and the Colony. (1880, July 22). The Maitland Mercury & Hunter River General Advertiser (NSW : 1843 - 1893), p. 4. Retrieved from http://nla.gov.au/nla.news-article810774
He definitely did visit here though:
At the invitation of the Government the Earl and Countess of Rosebery paid a visit to the Hawkesbury. They were accompanied by His Excellency the Governor and Lady Loftus, Sir William and Lady De Voux, Mr. Eustace Smith (member of the House of Commons for Tynemouth), Mrs. and Miss Smith, the Hon. A. Stuart and Mrs. Stuart, the Hon. W. B. Dalley, the Hon. J. P. Abbott and Mrs, Abbott, the Hon. G. B. Dibbs, the Hon. E. Barton, Professor and Mrs. Badham, Mr. McQuade, M.L.A., and several others. The party left Sydney at an early hour by steam launch for Manly. They drove from Manly to Pittwater, where they embarked on board Mr.Thomas Dibb's steam yacht Ena, and proceeded up the river to Wiseman's Ferry. To the Editor. ". (1883, December 1). Australian Town and Country Journal (NSW : 1870 - 1907), p. 21. Retrieved from http://nla.gov.au/nla.news-article71006207
Sir Thomas Allwright Dibbs, born in Sydney October 31st, 1832, was Commodore of the Royal Sydney Yacht Squadron, a banking man and financial adviser to the Government during a long career. In 1902 a second Ena, to replace the first smaller version, was launched for this gentleman. The Naval Historical Society of Australia reports this second steam yacht:
In 1901 a steam yacht named Ena was launched in Berry's Bay, Sydney, for Mr. Thomas Dibbs, commodore of the Royal Sydney Yacht Squadron. A very handsome ship, Ena was typical of the steam yacht of her day, a clipper bow, a counter stern and a jaunty raked funnel gave her an air of dignity. She was a familiar sight on Sydney Harbour for many years. As an added bonus, Ena carried a lot of the teak fittings from the old 'wooden wall' HMVS Nelson, which ship was being broken up in Sydney at the time Ena was being constructed. Happy to say, much of this historic timber is still in the ship. Her construction was in good hands, as she was designed by the renowned Walter Reeks who gave us some of Sydney's best known ferries, whilst the actual building was handled by Mr. W.M. Ford, regarded as being one of Sydney Harbour's best small craft builders. Ena is described as being of 60 tons, length 88 feet, beam of 16 feet 6 inches, and a depth of 8 feet. Her engines were built by Chapman & Fox of Sydney and were of the steam reciprocating compound type, with a nominal 25 horse power. Retrieved from: www.navyhistory.org.au/sleuth-a-pretty-little-ship/
Governor Loftus also sent others to Pittwater, particularly visiting Princes Albert Victor and George who were in the colony in 1881:
The Royal Princes remained on board the flagship on Saturday morning. In the afternoon, accompanied by the Rev. John Dalton, Captain Hixson and Commander Lindeman, they made an excursion in the Nea to several of the show-places of Port Jackson. They left the Inconstant at 1.15 p.m., visited Darling Harbour and Cockatoo Island, inspected the steamer City of Sydney in dock, steamed up the Parramatta River as far as the bridge, returned, and went up Middle Harbour as far as Clontarf, and soon after 5 p.m. the Princes regained their vessel. The outing was heartily enjoyed by all who shared in it. On Sunday afternoon the Princes visited Government House. Today they shall take a trip up the Hawkesbury, and will return by train at night. The party-a very limited one-will be conveyed to Manly early this morning by the Government launch, and, driving over to Pittwater will thence be taken by steamer to Windsor. Prince Louis of Battenberg attended the Theatre Royal on Saturday night. THE DETACHED SQUADRON. (1881, August 1). The Sydney Morning Herald(NSW : 1842 - 1954), p. 5. Retrieved fromhttp://nla.gov.au/nla.news-article13491419
THE CRUISE OF THE BACCHANTE. Five years after the visit of the Princes Albert Victor and George to the Australian colonies, we have the opportunity of reading their own descriptions of what they saw, and of learning from their own writings what sort of impression was made upon them by a view of " Greater Britain." The book which the Rev. J. N. Dalton has compiled from the journals of the Princes would have possessed more interest if it had appeared earlier; and if it could have been brought into a smaller compass, the general reader would have been just as well pleased… the Princes made a trip to the Blue Mountains, at the invitation of Sir Henry Parkes, and they afterwards went to Pittwater, Broken Bay, and the Hawkesbury River. The mountain scenery impressed them, and they were charmed with the beauty of the Hawkesbury. " We sit or stand about on the bridge amidships," they say, "and look out and around on the over-changing and yet constant loveliness of the river, which . every now and then narrows between. islands that seem to close in all passage ahead." THE CRUISE OF THE BACCHANTE. (1886, August 14). The Sydney Morning Herald(NSW : 1842 - 1954), p. 7. Retrieved fromhttp://nla.gov.au/nla.news-article28358651
The rugged beauty of this landmass above Newport is still green with trees despite the creep of houses up its sheer face as holiday shacks and farmhouses became the modern structures of new homes during the 1950's. It fills many a portrait or landscape of Newport viewed looking west from the beach. Its height, mentioned in earlier descriptions, is overshadowed by western Pittwater hills;
"Pittwater, a splendid view of which can be obtained from Newport, is the widest arm of the Hawkesbury, and the one whence the Sydney traffic must come. It is about half a mile there, but below it spreads out to a width of two miles. On the eastern shore the country is hilly, but scarcely mountainous – although Mount Loftus rises to an altitude of over four hundred feet; but on the western side the hills attain twice that elevation. There are numerous inlets; some of them extending a long way among the hills, and which are almost strangers to the foot of man, and doubtless abound with wallaby and other marsupials." Mills, Pile and Gilchrist, Description of Newport, Pittwater and Hawkesbury, c.1881
A hill is deemed to be a mountain when its height is 1000 metres above sea level or when it is a landform that extends above the surrounding terrain in an area. As a landscape form a mountain is generally higher and steeper than a hill. There is considerable overlap in the terms and usage often depends on local custom. In Pittwater this hill is called a mountain, Loftus Mountain, steep, high, with a view from its peaks all the way top Manly.
References:
Dibbs, Sir Thomas Allwright (1832–1923)', Obituaries Australia, National Centre of Biography, Australian National University, http://oa.anu.edu.au/obituary/dibbs-sir-thomas-allwright-308/text309
Also Visit: Ingleside Powder Works: Pittwater Fields of Dreams I
Mount Loftus - Newport - Threads collected and collated by A J Guesdon, 2012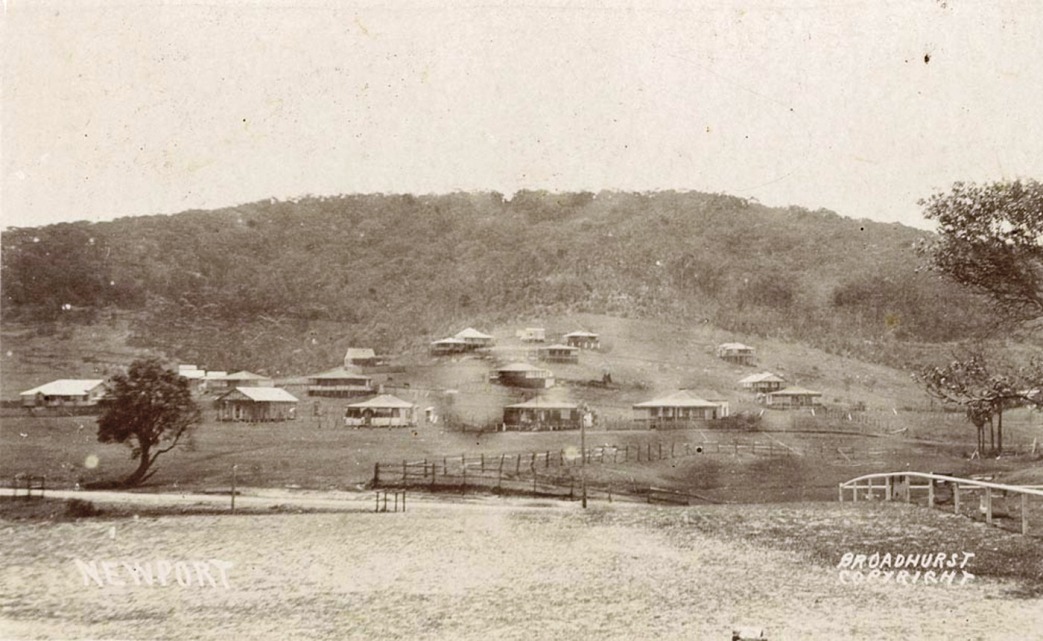 Broadhurst postcard a106122h of Mount Loftus, circa 1900-1927. courtesy State library of NSW

View this week (October 2012) from Mount Loftus by Michael Mannington.