May 17 - 23, 2015: Issue 214
MORE WATER FOR MANLY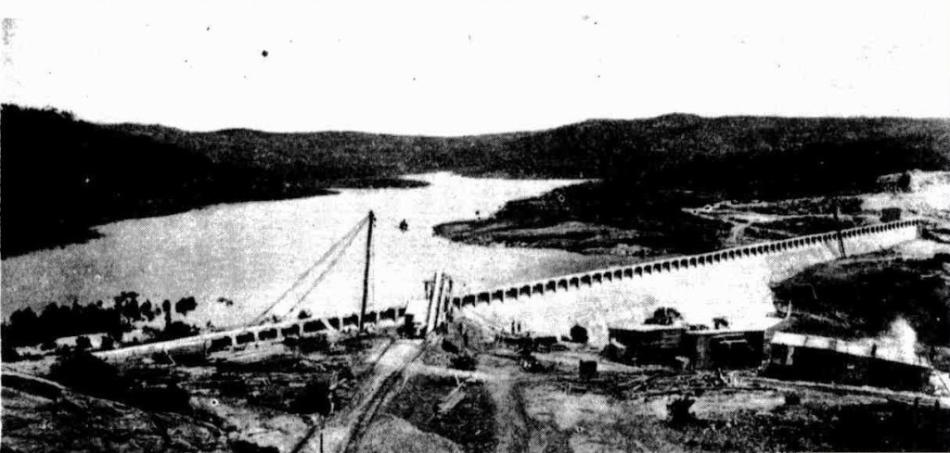 Above: the photo from this 1922 news item
MORE WATER FOR MANLY.
The work of raising the wall of the dam at Curl Curl Creek 20ft 3in higher has now been completed, and the residents of Manly will no longer have cause to complain of a shortage of water. The enlarged dam has a capacity of 428,000,000 gallons an increase of 335,000,000 on the capacity of the old dam. The height of the wall is 57ft Sin, and its length 680ft. The lake area is 90 acres. (Photo: A. Foster.) Some Yachting Reminiscences. (1922, January 25). Sydney Mail (NSW : 1912 - 1938), p. 8. Retrieved from http://nla.gov.au/nla.news-article169771886
May 24 - 30, 2015: Issue 215
Along the foreshores of Broken Bay - Bayview in 1918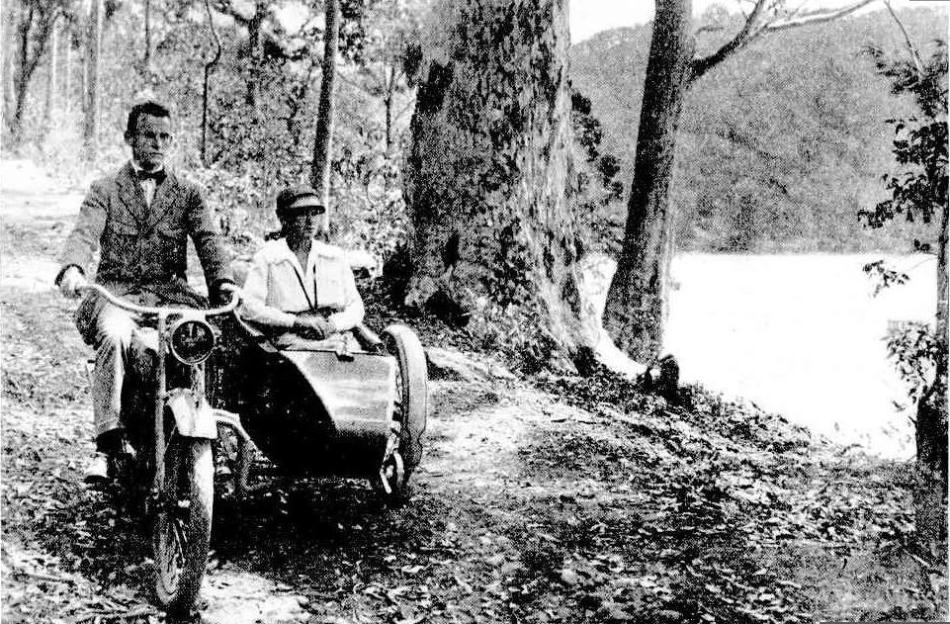 Above- the photo from this 1918 news item. History!
Along the foreshores of Broken Bay - 1918
The photograph was taken at Bayview , which overlooks lovely Pittwater, the southern part of Broken Bay* into which runs the beautiful Hawkesbury River . The whole of this locality is wonderfully rich in scenic charms. ALONG THE FORESHORES OF BROKEN BAY. (1918, January 23). Sydney Mail (NSW : 1912 - 1938), p. 5. Retrieved from http://nla.gov.au/nla.news-article159026429
June 28 - July 4, 2015: Issue 220
Palm Beach - in 1921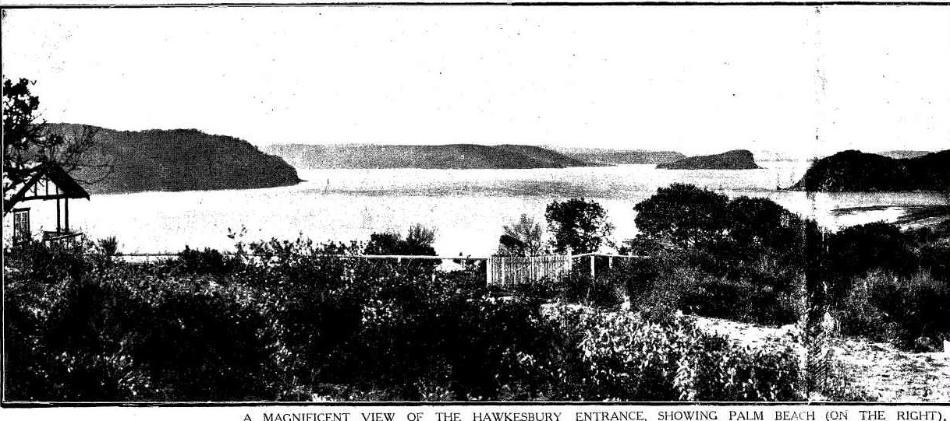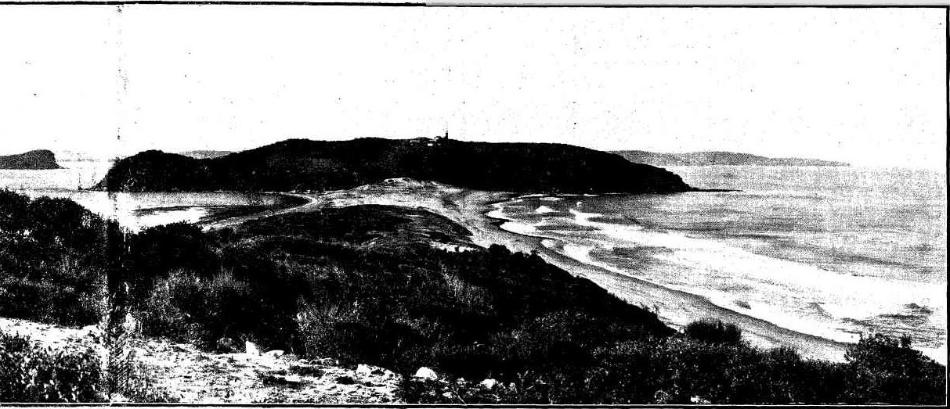 Above- the photo from this 1921 news item. History!
A MAGNIFICENT VIEW OF THE HAWKESBURY ENTRANCE, SHOWING PALM BEACH (ON THE RIGHT), BARRENJOEY LIGHT -HOUSE, AND LION ISLAND IN BROKEN BAY. Palm Beach is a favourite rendezvous for motorists, but the road from Newport needs attention. SYDNEY'S WOMEN ROWERS—BEAUTIFUL BROKEN BAY—HISTORIC PORT MACQUARIE. (1921, April 13). Sydney Mail(NSW : 1912 - 1938), p. 18. Retrieved from http://nla.gov.au/nla.news-article159037391
This great panorama is one of many that is part of Enemark collection of panoramic photographs available with a zoom function on the National Library of Australia's website. If you use this you can see the dirt roads of almost one hundred years ago and even a historic ferry on the estuary itself! You can see all of them HERE - and if you want to see those from our area, just enter words like 'Pittwater', 'Palm Beach' or 'Avalon in the search function.
Below are some sections we zoomed up for you from this great image, nla.pic-vn6195149 - courtesy of your National Library of Australia - the same great team that brings you TROVE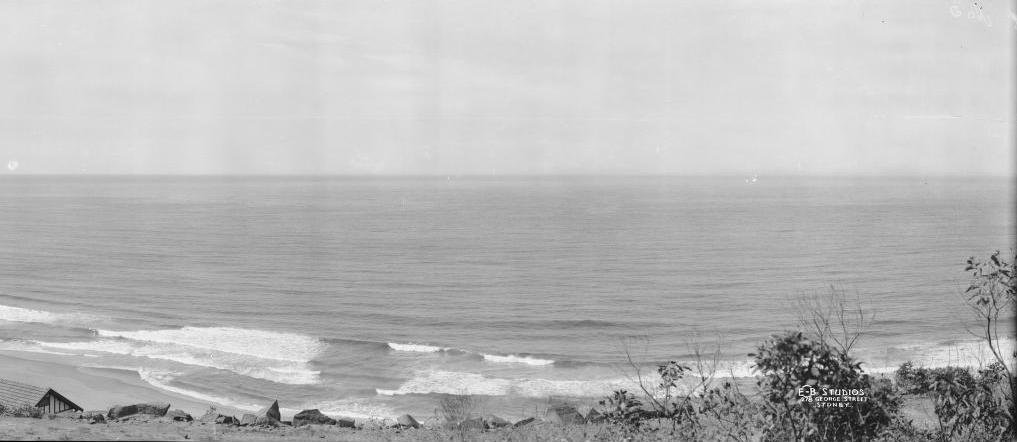 July 12 - 18, 2015: Issue 222
Electric Sydney C/ - Ausgrid
July 8, 2015
On this day 111 years ago, Sydney's first electricity supply was switched on from the powerhouse in Pyrmont. Those 340 streetlights marked the beginning of a new era to come.
This picture shows Circular Quay 30 years after the city's first electricity network was switched on.