June 9 - 15, 2013: Issue 114
New Community Health Hub For Mona Vale Hospital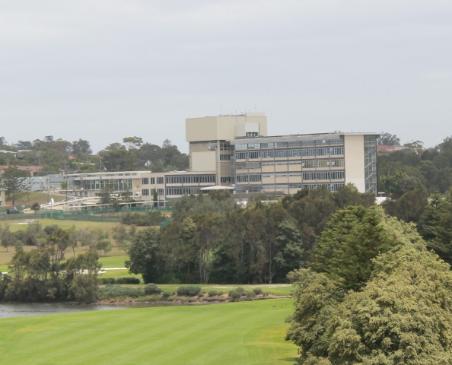 Member for Pittwater Rob Stokes today announced details of a new community health facility to be constructed at Mona Vale Hospital as part of the major expansion of northern beaches health services.
Construction of the new facility is planned for the eastern side of the hospital and will accommodate over 14 essential community health services including occupational therapy, post-acute care services, paediatric speech pathology, rapid access aged care services, paediatric occupational therapy, home nursing services, chronic care health services, musculoskeletal physiotherapy services, aged care assessment services, adult mental health services, child and adolescent mental health services, drug and alcohol services, carer support services and a midwifery clinic.
These services will be in addition to the provision of other essential inpatient care including a new 24-hour, seven-days a week Urgent Care Centre, diagnostic services including pathology and radiography, state-of-the art rehabilitation and palliative care services and specialist geriatric and dementia care services.
Other health services may also be considered in consultation with the private and not-for-profit sectors.
"From the uncertain situation we faced a few years ago - this is a positive vision for Mona Vale Hospital's long-term future," Rob Stokes said today.
"Mona Vale Hospital will be closely integrated with the new level-5 Northern Beaches Hospital and together they will provide a range and level of services never before available on the northern beaches.
"This new community health building will complement the range of other major infrastructure projects currently underway on the eastern side of Mona Vale Hospital and help bring our local health services up to a modern standard.
"Our community is now starting to see major capital improvements at Mona Vale Hospital and we must ensure this continues," Rob Stokes said.
Upgrade for Mona Vale Hospital's Palliative Care Building - 7 June 2013
Member for Pittwater Rob Stokes today welcomed news that construction will begin next week on the upgrade and expansion of Mona Vale Hospital's palliative care building. The $600,000 project is a joint partnership between the NSW Government and a coalition of local community groups including the Mona Vale Hospital Auxiliary, Terrey Hills and Pittwater Rotary Clubs and the Friends of Northern Beaches Palliative Care.
The expanded building, on the far eastern side of Mona Vale Hospital, will provide purposely designed consultation and treatment rooms offering medical, physiotherapy, occupational therapy and social support services. Facilities within the existing palliative care building will also be upgraded following an additional NSW Government grant of $33,000 earlier this year.
"This is a vital upgrade to one of our community's most important health facilities," Rob Stokes said today. "There's no better location anywhere in Sydney for the provision of palliative care services than Mona Vale Hospital.
"Plans to expand Palliative care services at Mona Vale Hospital have existed for years but adequate funding has never before been available. Unfortunately our ageing and growing community dictates that improvements in the availability of local palliative care services are increasingly important.
"This project joins other major infrastructure works currently underway on the eastern side of Mona Vale Hospital and provides a great example of how the NSW Government and local community groups can work together to help deliver positive outcomes.
"There's an immeasurable number of local families that will benefit from this project so I look forward to the works getting underway," Rob Stokes said.
May 19 - 25, 2013: Issue 111
New $12 million Rehabilitation Unit For Mona Vale Hospital -13 May 2013
Member for Pittwater Rob Stokes today announced ADCO Constructions has been awarded the tender to construct Mona Vale Hospital's new $12 million rehabilitation unit.
This state of the art facility will be co-located and fully integrated with the hospital's existing rehabilitation and assessment unit and will expand the range and quality of services available to the community.
Once completed the new unit will assist patients recovering function or abilities following the onset of disease or injury and will include:
• A mix of single and two-bed rooms, • Multi-function spaces for activities and daily living exercise, • Gymnasium, • Group therapy spaces, • Lounge and dining areas, • Outdoor therapy areas
"This is the largest capital works project seen at Mona Vale Hospital in decades," Rob Stokes said today."This project forms part of the ongoing redevelopment of Mona Vale Hospital and will provide a huge boost to our community's health services.
"This state of the art facility will incorporate the latest in building design and promote best practice techniques in rehabilitation medicine.
"The completed project will also include additional car parking spaces - which are vital as Mona Vale Hospital continues to expand.
"Early works for the project are well underway, including excavation for a new car park and the laying of new stormwater drains.
"Construction will begin this month and the new unit is expected to be open in mid-2014," Rob Stokes said.