December 11 - 17, 2011: Issue 36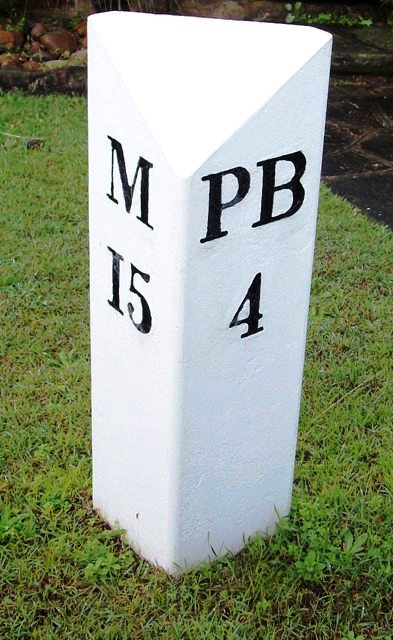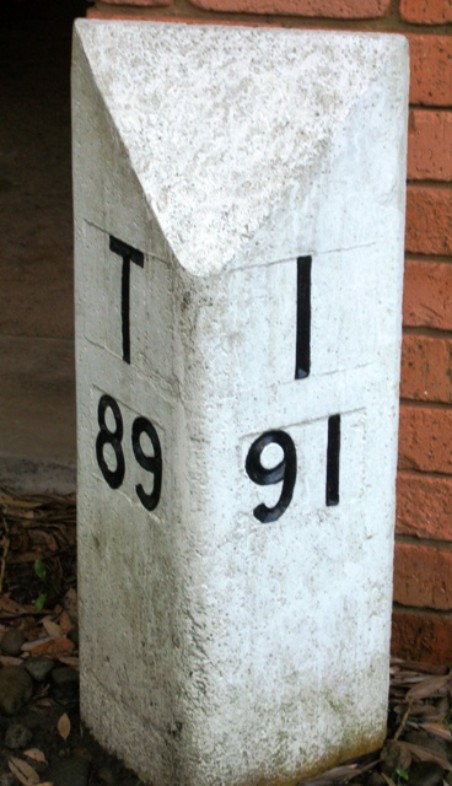 Copyright Pittwater Online News, 2011. All Rights Reserved.
Milestones
A milestone is a one of a series of markers placed alongside a road to indicate distance from a destination, a reference point and to determine you are on the right road. Signposts and mileposts were welcome sights to travellers, especially as they neared destinations. As you travel these holidays to favourite places, with a troop of children in the back chorusing 'are we there yet?' perhaps you can point to the road signs and persuade them to figure it out for themselves.
Signposts are a part of our culture and have been erected in places far from home, for example, Army Camps, where the familiar names and hometowns of those sent overseas can evoke the memories associated with these places and also denote how far from home these Service people may be. Milestones were originally stone obelisks – made from granite, marble, or whatever local stone was available – and later concrete posts. They were widely used by Roman Empire road builders and were an important part of any Roman road network: the distance travelled per day was only a few miles in some cases. The first Roman milestones appeared on the Appian way. At the centre of Rome, the "Golden Milestone" was erected to mark the presumed centre of the empire: this milestone has since been lost. A popular phrase 'you've reached a milestone' is still used to describe an important event, as in a person's career, the history of a nation, or the advancement of knowledge in a field; a turning point.
Milestones became defunct here when Australia was converted to the metric system between 1970 and 1988. The Metric Conversion Board operated for 11 years and spent approximately six million dollars in its works. The Federal Government distributed a further ten million to states and territories to help with their conversion. For road signs 'M' Day was July 1st, 1974. It was important to co-ordinate this change as our road signs indicate the speed at which you may travel on a certain section of road, not just indicate how far you are to or from a destination. M-day planned the installation of metric signs alongside the old mileage of miles per hour system. These were covered over until July 1st and gradually the removing of the old mileage signs took place as people adjusted. To alleviate the feared carnage on the roads that would occur at conversion time, dual speedometers were fitted to all new cars by local manufacturers for a year prior to M-day and the Panel for Publicity on Road Travel, made up of the various motoring organisations, regulatory authorities and the media, planned a campaign to publicise the change which costs $200 000. The Board also produced 2.5 million copies of a pamphlet, "Motoring Goes Metric", which was distributed through post offices, police stations and motor registry offices.
Those featured here are from Trevor's Museum and have been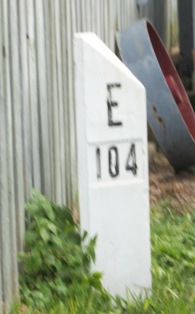 collected during his visits to fairs and Collector's meetings throughout NSW. T stands for Taree and the I for Inverell. E is for Eden while closer to home, M is for Manly and PB for Palm Beach. The local one was once at Mona Vale.
Further;
Wilks, K.J (1992). Metrication in Australia : a review of the effectiveness of policies and procedures in Australia's conversion to the metric system. Canberra: Department of Industry, Technology and Commerce, Australian Government Publishing Service. ISBN 0-644-24860-2.
Life isn't a matter of milestones, but of moments.
Rose Kennedy
My path has not been determined. I shall have more experiences and pass many more milestones.
Agnetha Faltskog
Poems in a way are spells against death. They are milestones, to see where you were then from where you are now. To perpetuate your feelings, to establish them. If you have in any way touched the central heart of mankind's feelings, you'll survive.
Richard Eberhart
The increase of scientific knowledge lies not only in the occasional milestones of science, but in the efforts of the very large body of men who with love and devotion observe and study nature.
Polykarp Kusch
The safest road to hell is the gradual one - the gentle slope, soft underfoot, without sudden turnings, without milestones, without signposts.
C. S. Lewis