June 17 - 23, 2012: Issue 63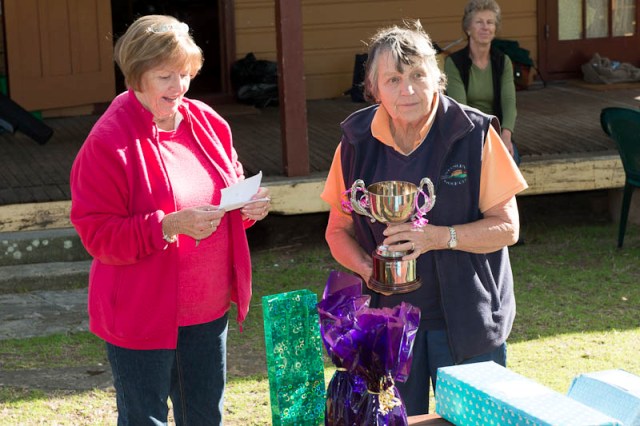 Above: Golf Winner Peg Hayman receives the Currawong Cup from Elizabeth Moore. Below: Currawong Cup scratch winner Sue Richards receives her prize from Elizabeth Moore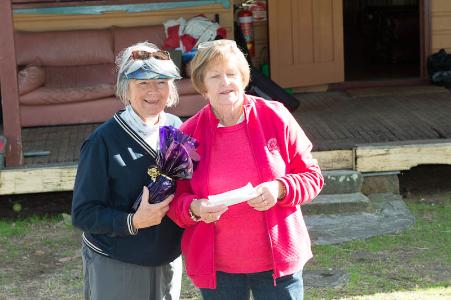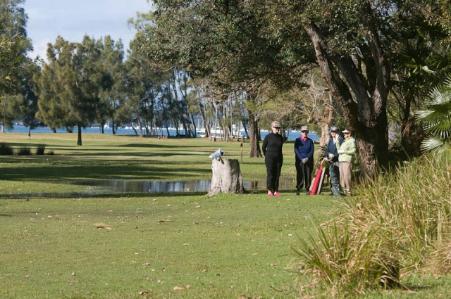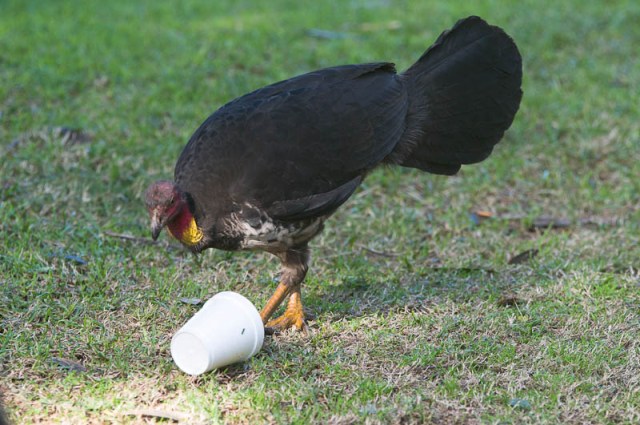 Words and Images by Michael Mannington, 2012. All Rights Reserved.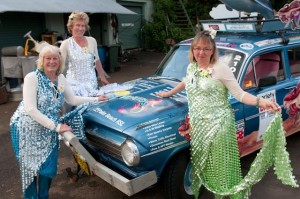 The Mermaids Variety NSW Bash 2012 - Currawong Day
by Michael Mannington
Once again the Mermaids of Palm Beach are participating in the 2012 NSW Variety Bash. Led by Beryl Driver with co-drivers Viktorija MacDonnell and Elyse Cole the Mermaids car number 2108 will be making its way to the very top of Cape York.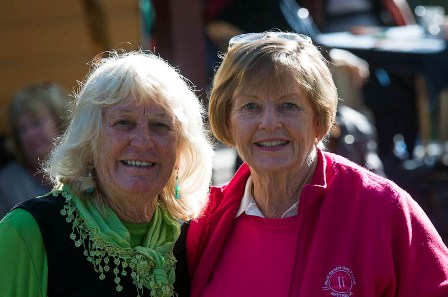 Beryl Driver and Elizabeth Moore
The Mermaids held their annual Currawong day as part of the fund raising for the Variety NSW the Childrens Charity. More than fifty participants travelled to Currawong to take part in the annual bridge or golf day. Golfers competed for the annual Currawong Cup where the winner was Peg Hayman. The sun shone all day but recent rain had created several unexpected water hazards on the picturesque course.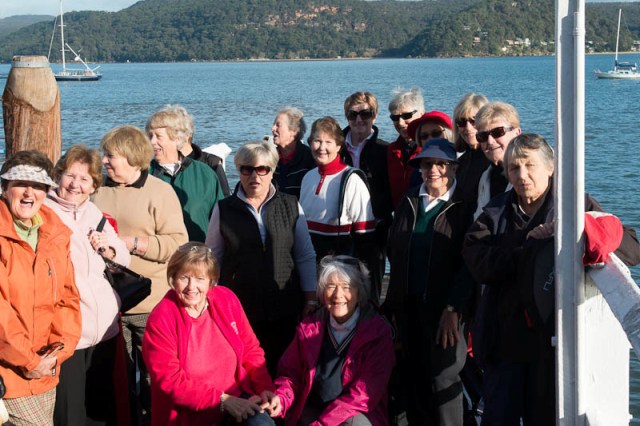 Golfers take the ferry to compete in the Currawong Cup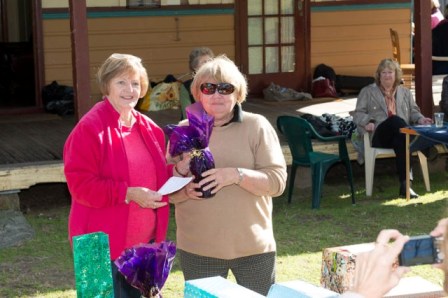 Runner up in the Currawong Cup competition Judy King with Elizabeth Moore
This year's Bash is from Balmain to Bamega at the tip of Queensland. Departure is August 19 and participant should be in Bamega on the 28th. The annual Variety Bash is Australia's most successful charity motoring event. It is the focal point of fund raising efforts by many hundreds of supporters of Variety, with the money raised helping children who are sick, disadvantaged or have special needs to live, laugh and learn.
For Beryl Driver this is her 14th Bash her first being back in 1999. She is the oldest competitor on the Bash and hopes to compete in at least one more after this. The Mermaids Bash car, this year number 2108, is a 1966 EH station wagon. Each of the 14 years of participation the Mermaids have raised $35,000 each year for Variety and Beryl has raised in total more than half a million dollars for the charity.
The Mermaids Currawong Day was the 14th and attracts regular participants. This year Currawong raised $1700. The next and last Mermaids event before the cars depart is on 30th July at the Palm Beach RSL. Contact details are on the Mermaids website www.pittwater.org.au/mermaids
Learn more about Variety at www.variety.org.au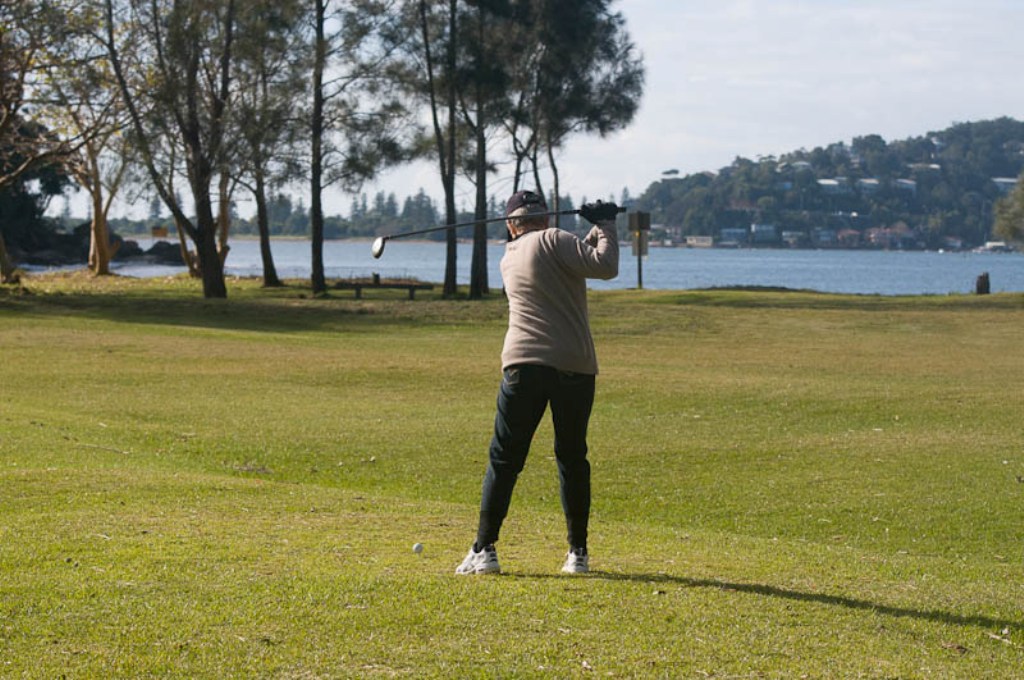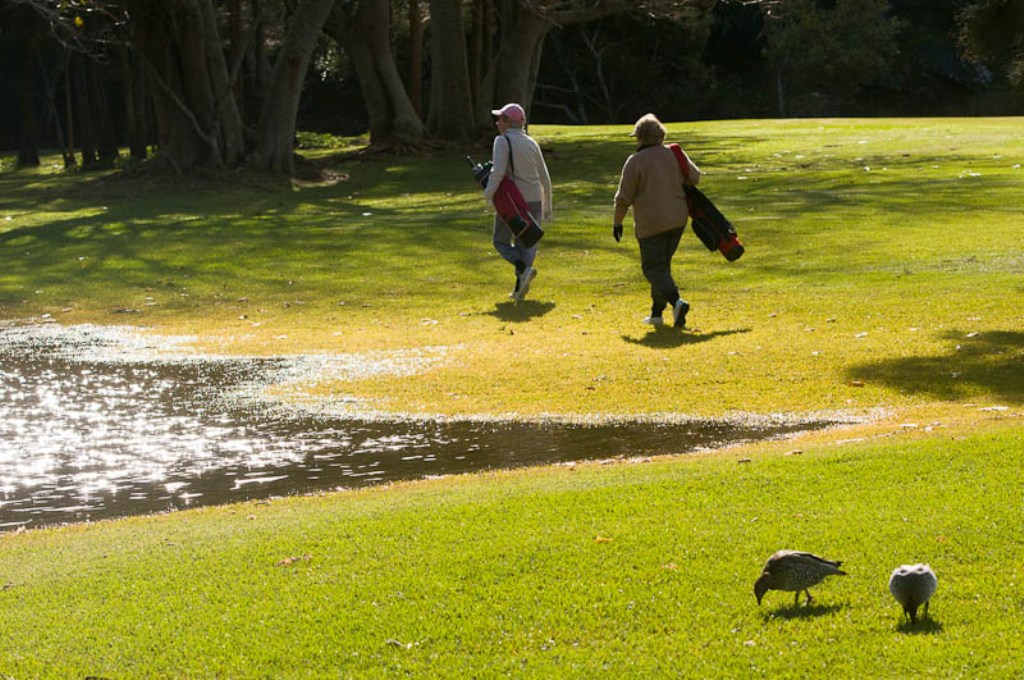 Currawong Beach Golfing - June 14th, 2012