October 2 - 8, 2011: Issue 26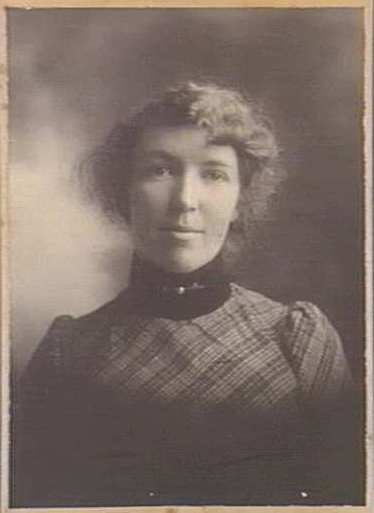 Above: May aged 17. Reproduction rights owned by the State Library of Victoria. Accession No: H38782/758. Image No: b29399.
Above (In Text) May Moore 1915 Reproduction rights owned by the State Library of Victoria. Accession Number: H38782/749. Image Number: b29390.
Below; Jean (Mina's daughter) at Bayview. Jean at Bayview 1915 Reproduction rights owned by the State Library of Victoria. Accession No: H38782/196. Image No: b29871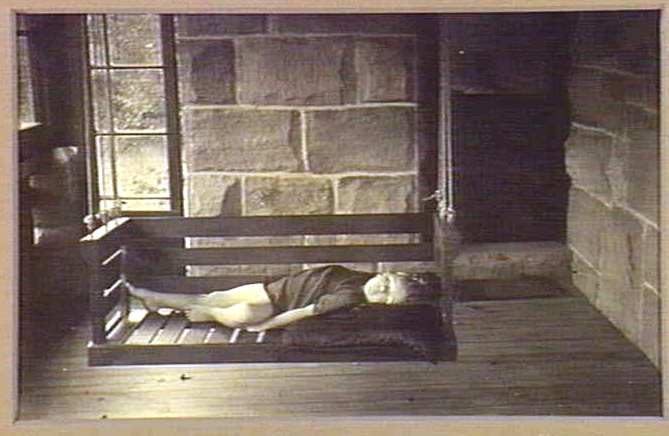 Copyright Pittwater Online News, 2011.
All Rights Reserved.
Annie May Moore
4th of January, 1881– 10th of June,1931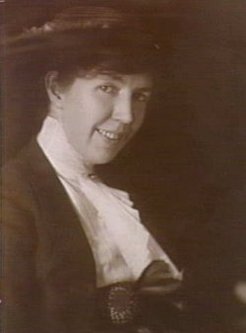 Wainui, New Zealand born Annie May Moore, eldest daughter and one of seven children of Robert Walter Moore, a sawyer and farmer, and Sarah Jane, née Hellyer studied art at the Elam School in Auckland and worked as a portrait artist from around 1904. May was selling ink and pen sketches by 1907 at the New Zealand International Exhibition in Christchurch. Her sister Mina, born 1882, who had studied to be a teacher, and worked as a country schoolteacher for a while, came into contact with photography during a visit to Australia in 1907, and five years later moved to Melbourne to set up a studio there. May moved to Sydney in 1910 and set up the May Moore Studio in 416 George Street then at 139 King Street from 1918. Mina (Minnie) set up at studio in Collins Street, Melbourne.
These ladies developed sepia tones for photography and believed in getting to know her clients prior to taking any portraiture photographs in order to not only put them at their ease. They sought to create an image that was true to that person's own personality and allowed their nature to come through. They preferred to use natural lighting, partly due to being unable to afford the glass walls and ceilings of larger studios, and had sitters placed near a window where sunlight or natural light lit up the contours and expressions in their eyes and features. Their draped backdrops and elaborate mountings combined with a penchant for theatre costumes gave their portraitures a distinctive style that was quickly popular. They also employed only women, apart from in the dark room, and encouraged other females to enter this trade.
May Moore Studios quickly became the place to go for portraiture and her clients a who's who list of artists (Theatre) , writers(Ethel Turner, Henry Lawson etc.), politicians with over many still available to look at. Many visiting dignitaries were photographed by May and provide us with a record not only of their times but also the attitudes prevalent. The La Trobe Library holds the largest collection of their photographic portraits.
May married Henry Hammon Wilkes on 13 July 1915 at St Philip's Church, Sydney. Henry was a dentist with a love of literature who gave up his own practice to run the studio. Mina married William Alexander Tainsh, company secretary and poet, on 20 December 1916 in Melbourne and sold her studio in 1918 after the birth of her first child. Mina had three children, a son and two daughters. The Moore girls concentrated on photos of Servicemen during World War I, expanding their popularity.
Originally residing at The Spit, Mosman, May became a Pittwater resident, at Bayview, from 1915. May was a tall woman at over six feet with a determined 'sink or swim' attitude and a long stride to her walk. A member of the Professional Photographers' Association of Australia and the Society of Women Painters, Sydney, as well as the Musical Association of New South Wales and the Lyceum Club, who held an exhibition of her works six months after her death, May was also an integral part of her community and its society, supporting and promoting its development. May worked until 1928 when cancer forced an early retirement although she continued to paint landscapes up until succumbing to the disease in June 1931.
Further:
Creator Moore, May, 1881-1931
Subjects Rudd, Steele, 1868-1935; Authors, Australian - 20th century - Portraits.
http://nla.gov.au/nla.pic-an3084993
'Moore, Annie May (1881 - 1931)', Australian Dictionary of Biography, Volume 10, pp 560-561.
Barbara Hall [1986] Published: Melbourne University Press
MISS MAY MOORE.
In art and social circles In Sydney Miss May Moore (Mrs. H. Wilkes), whose death, after a long illness, has been announced, was for many years a prominent figure. Mrs. Wilkes, who was born in New Zealand, studied art at the Elam School in Auckland, directing her attention to portrait painting, and exhibited frequently with the art, societies there and in Wellington. It was in Wellington that she took up photography, and when she can., to Sydney about thirty years ago she founded the business which bears her name. In the course of this business she photographed many visiting celebrities, her collection of these portraits including distinguished people from all parts of the world. Mrs. Wilkes was a member of the Lyceum Club, the Society of Women Painters, and the Musical Association.
MISS MAY MOORE. (1931, June 17). The Sydney Morning Herald (NSW : 1842 - 1954), p. 15. Retrieved September 30, 2011, from http://nla.gov.au/nla.news-article16786351
WILKES-June 10 at her residence Bayview, Pittwater May, wife of H Wilkes.
Family Notices. (1931, June 15). The Sydney Morning Herald (NSW : 1842 - 1954), p. 8. Retrieved September 30, 2011, from http://nla.gov.au/nla.news-article16785885
NSW Art Gallery Collection
From; http://www.artgallery.nsw.gov.au/work/46.1984/
Design and Art Australia Online Biography: http://www.daao.org.au/bio/annie-may-and-mina-moore/version/3/?p=1