January 22 - 28, 2012: Issue 42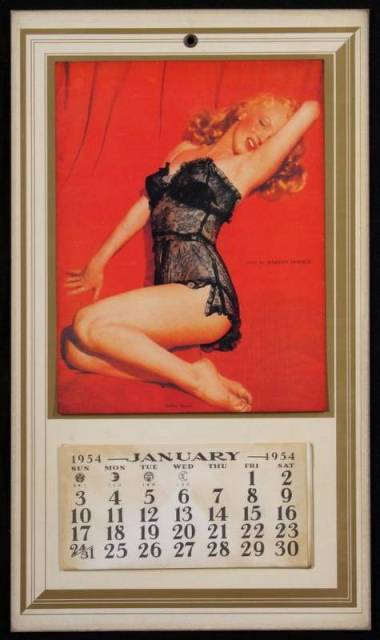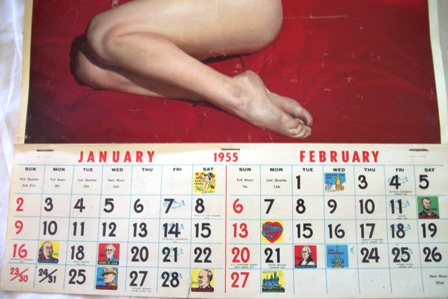 Copyright Pittwater Online News, 2012. All Rights Reserved.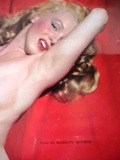 Marilyn Monroe 1955 Calendar
With picture by Tim Kelley taken in 1949 'Red Velvet' sessions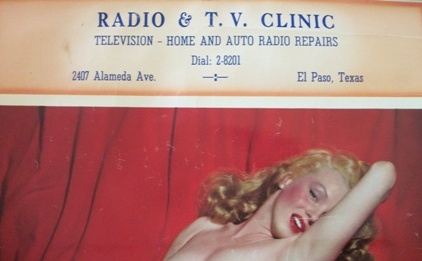 Collecting calendars has become more popular as years go by. If a photograph of someone who many have a wide interest in is the subject, then the price paid by other collectors can escalate. The one here, a 1955 Golden Dreams Calendar, exploited the popularity of Marilyn Monroe. When these photos were taken Marilyn was only 22. By 1952-55 when the calendars appeared, she was doing very well, and in the 1955, then newly married to Joe DiMaggio, was at work filming 'The Seven Year Itch'. This film features the famous scene where she is standing over the New York subway in that white dress 'cooling herself'.
Tom Kelley contacted Marilyn on May 25, 1949. John Baumgarth, a wealthy Chicago manufacturer of calendars, had contacted Kelley about an upcoming calendar and he wanted a new model for artistic nude photo and Marilyn agreed. On Friday, May 27, 1949, Marilyn signed a contract with Tom Kelley under the pseudonym Mona Monroe. The photo session lasted two hours, Saturday, May 28, 1949. Natalie, the wife of Tom Kelley, attended and Kelley took twenty-four pictures, only two would be published. Kelley sold the publishing rights to the firm Baumgarth for $500, and Marilyn received $ 50 for the photo shoot.
This calendar is quite famous and has appeared in contemporary movies where the characters are seeking Marilyn Monroe or the script is set in the years 1954-55. The calendar brought a fair amount of criticism from media of Marilyn which the lady brushed off, refusing to lie about the circumstances surrounding their creation as asked by then employers, 20th Century Fox. Many years later Marilyn Monroe was attributed with saying, regarding this, "I didn't have anything on except the radio."
These calendars feature one picture with a pad of month pages to be torn away one by one, whereas modern paper calendars may have 12-13 pages with a different picture for each month. This transition seemed to begin during the '40s and '50s. A pad type calendar with a full pad will be worth more than one with few pages left. According to some sources the 1952 Golden Dreams version is worth the most but all years sell for between $500-$700.00 if complete and in pristine condition. Photographs from the session itself, signed by the photographer, sell from $2500.00 (US).
Further;
In 1953, Hugh Hefner bought the rights to publish one of these calendar shots, "Golden Dreams" and used it as the center-piece in the first issue of his new men's magazine, Playboy, but this was not one of the photos of Marilyn on red velvet. He also bought "A New Wrinkle" and other shots from the Kelley session.
Marilyn Monroe 1955 Golden Dreams calendar featuring the photograph taken by Tom Kelley from the 1949 Red Velvet session. 17 by 10 inches, overall 1955; Lot closed - Winning bid:$437.50. (some have sold for $640.00). (2010)
1954 Calendar, 14 by 8 inches, unframed; 1955 Calendar, 18 1/2 by 11 1/2 inches, framed, 1954: Lot closed - Winning bid:$750 (2010).