September 15 - 21, 2013: Issue 128
Maria Regina Catholic Primary School Avalon – Dance Fever 2013
Maria Regina Catholic Primary School in Avalon experienced not only a spectacular showcase of their student's dance talents on Tuesday night, 10th of September, but a very successful and rewarding night to match!
With a record number of students from the school attending the evening, some exhilarating and well-timed dance steps entertained the expansive audience of parents for hours.
All children from Kindergarten to Year 6 participate enthusiastically in a once a week dance program in Term 3 of each year, with two instructors from Dancefever Multisport, Australia, which this year, as in previous years, they have thoroughly enjoyed. The students learn a multitude of dance styles from the committed staff, who make it "cool" to express yourself through dance and it gives all individuals the opportunity for positive fitness and fun while learning a new skill.
This year the Foxtrot and the Cha Cha were showcased along with a whole school dance routine and we achieved our highest success rate ever in terms of awards won. Overall, a wonderful night for all involved.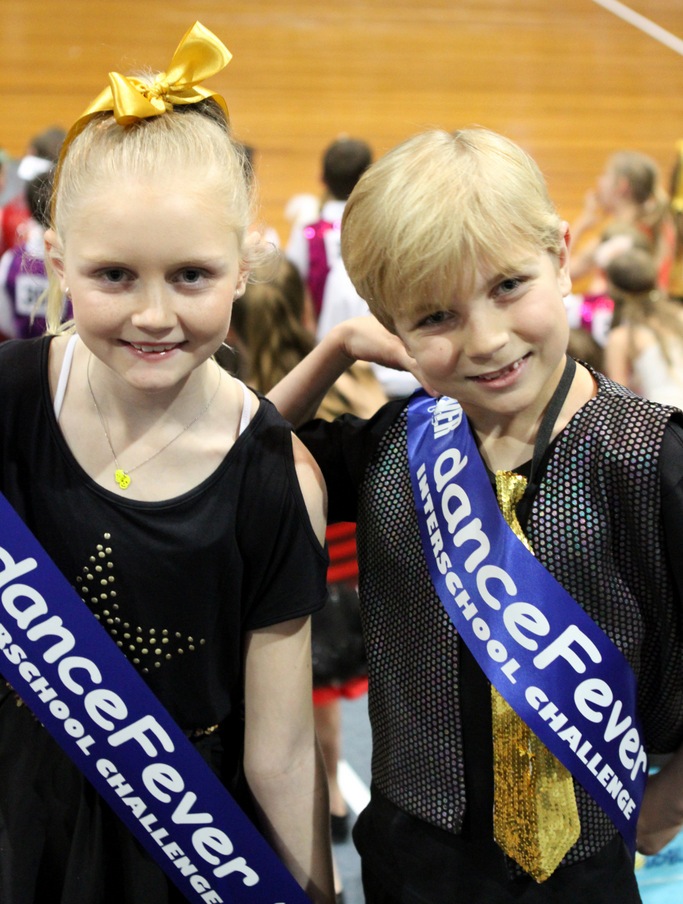 Isabelle & Noah Wise (siblings) – First Place Year 3 Foxtrot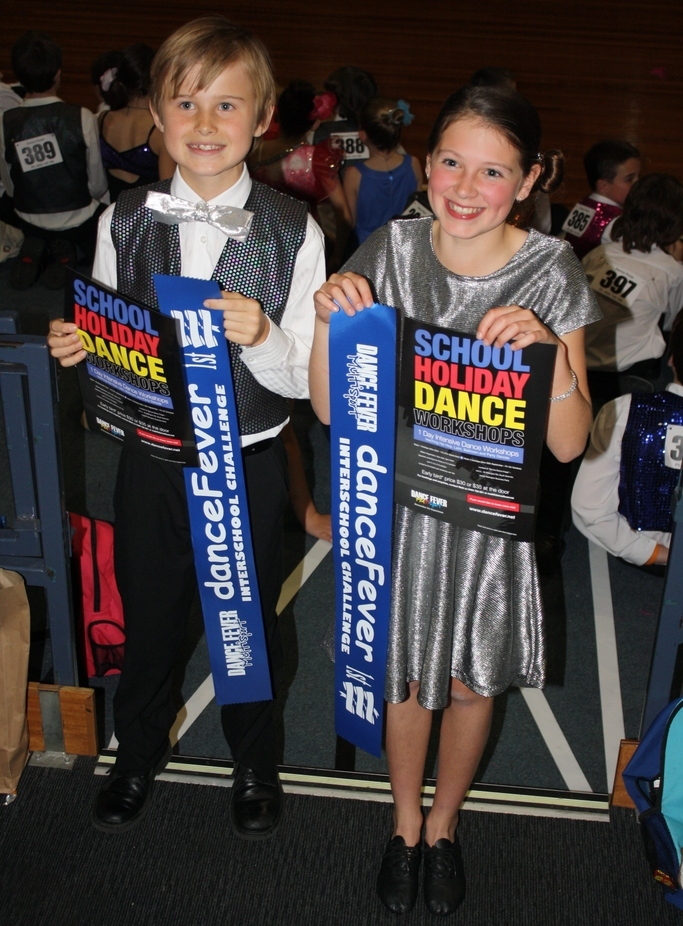 Joshua Sargeant & Lara Walsh - First Place Year 4 Foxtrot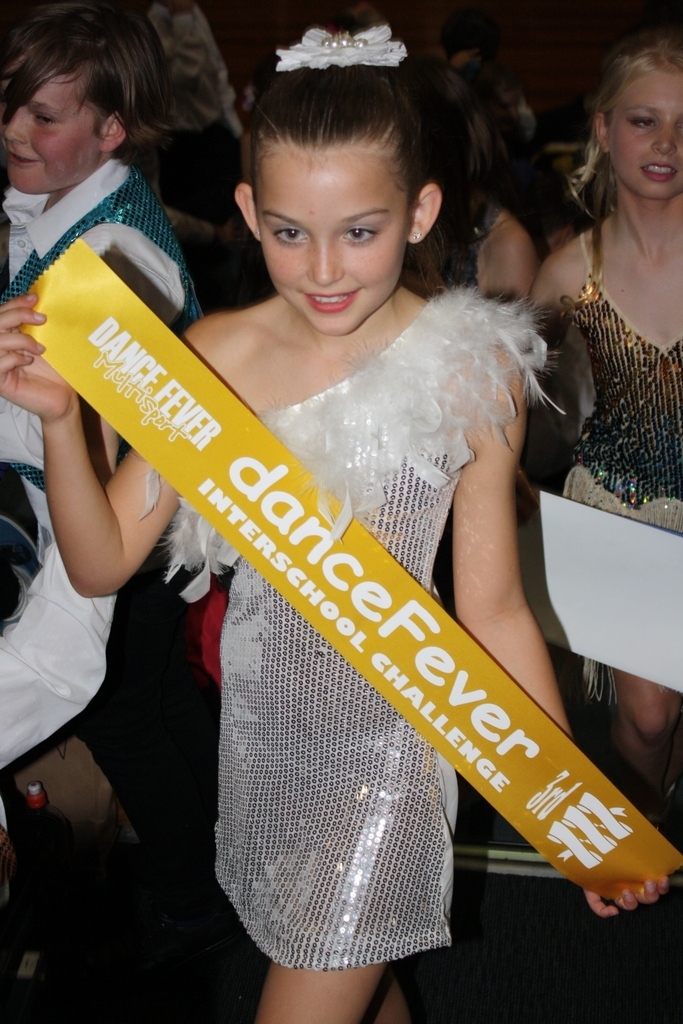 Kira Johnson & Tyson Paine – Third Place Year 5 Foxtrot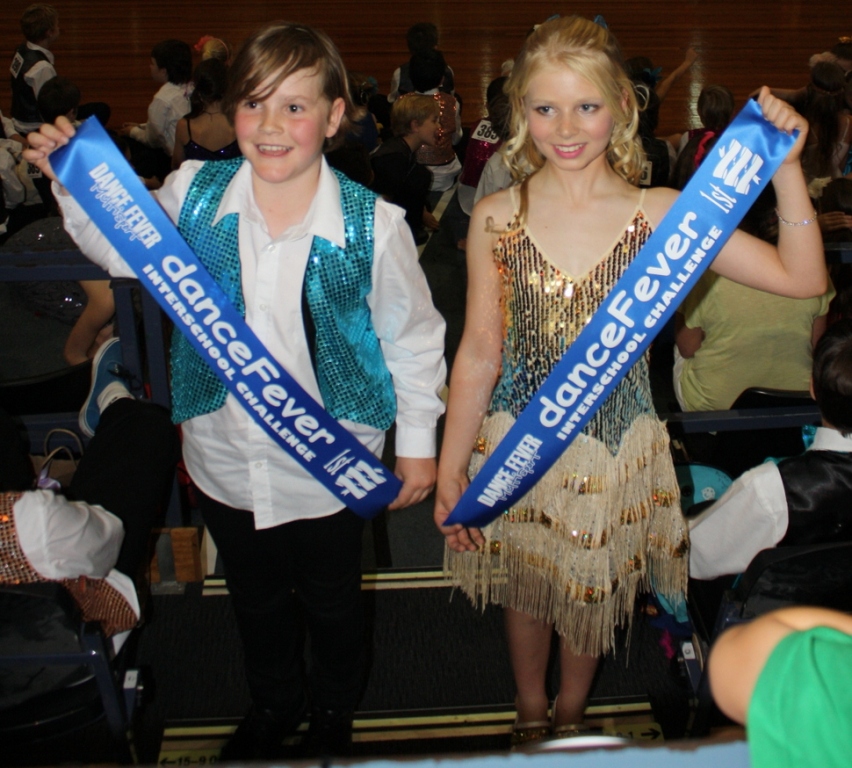 Samuel Beynon & Lily Boffa – First Place Year 6 Foxtrot
Taylor Burfitt-Williams & Elizabeth Kelly – Second Place Year 6 Foxtrot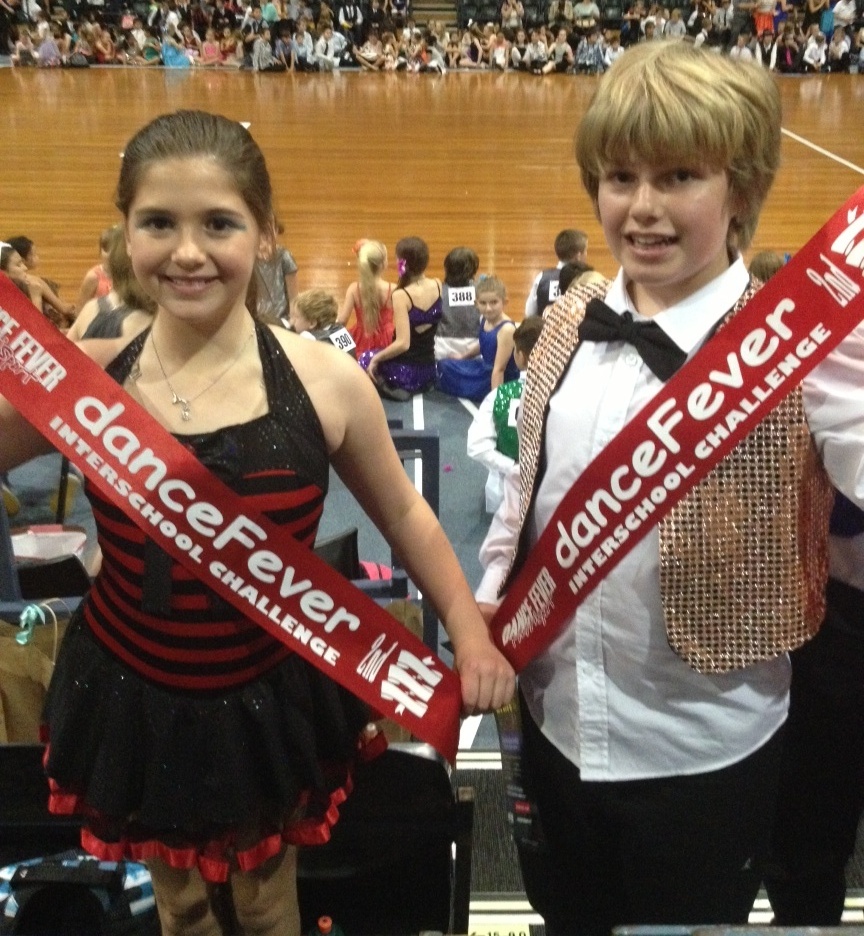 Elizabeth Mitcherson and Oliver Irvin – Second Place Year 6 Foxtrot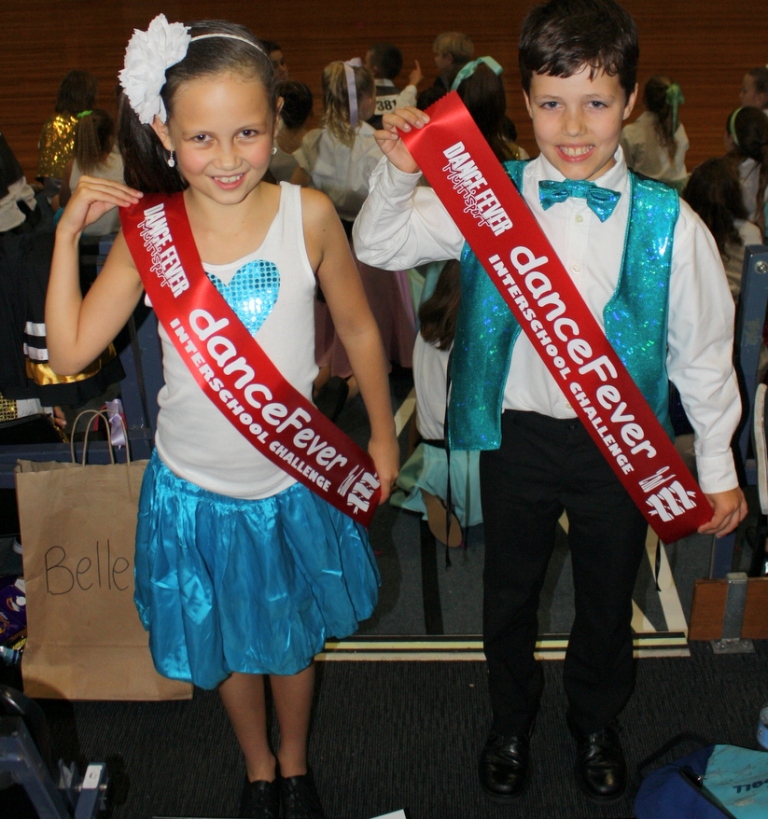 Maya Preziuso & Remy Garner – Second Place Year 3 Cha Cha
Remy Garner and Lara Walsh - Third place Year 3 Foxtrot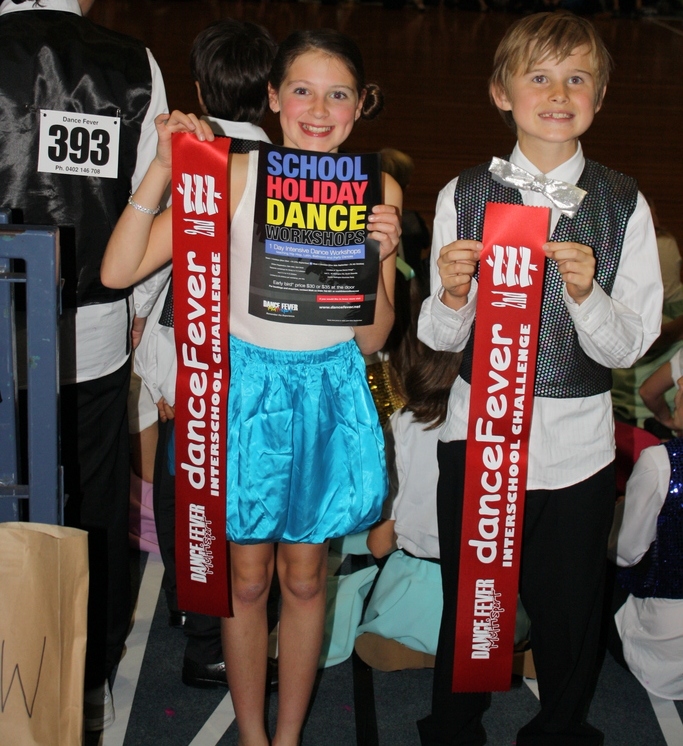 Lara Walsh & Joshua Sargeant – Second Place Year 4 Cha Cha
Isabelle Wise & Laura Piacentini – Second Place Year 5 Cha Cha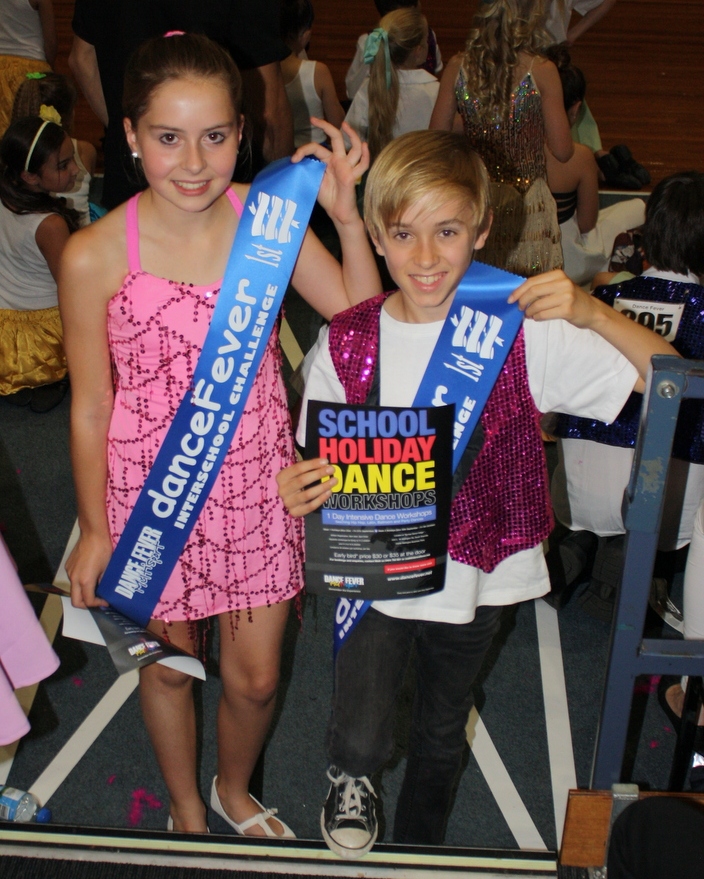 Grace Foster & Digby Dalton – First Place Year 6 Cha Cha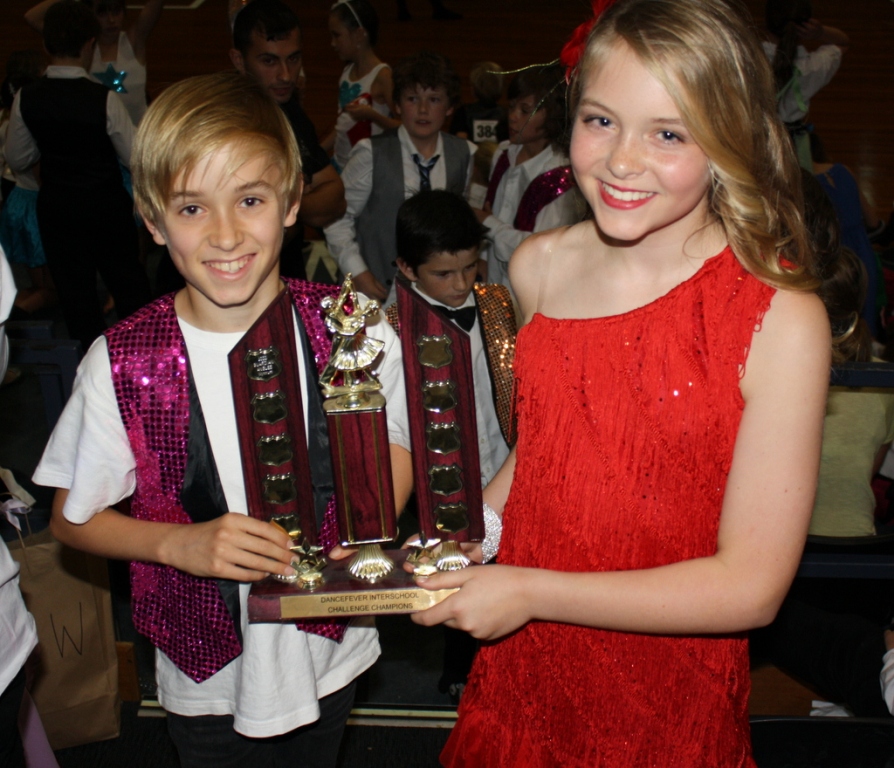 School Captains - Digby Dalton & Grace Boffa - Year 6 Overall Point Score Winners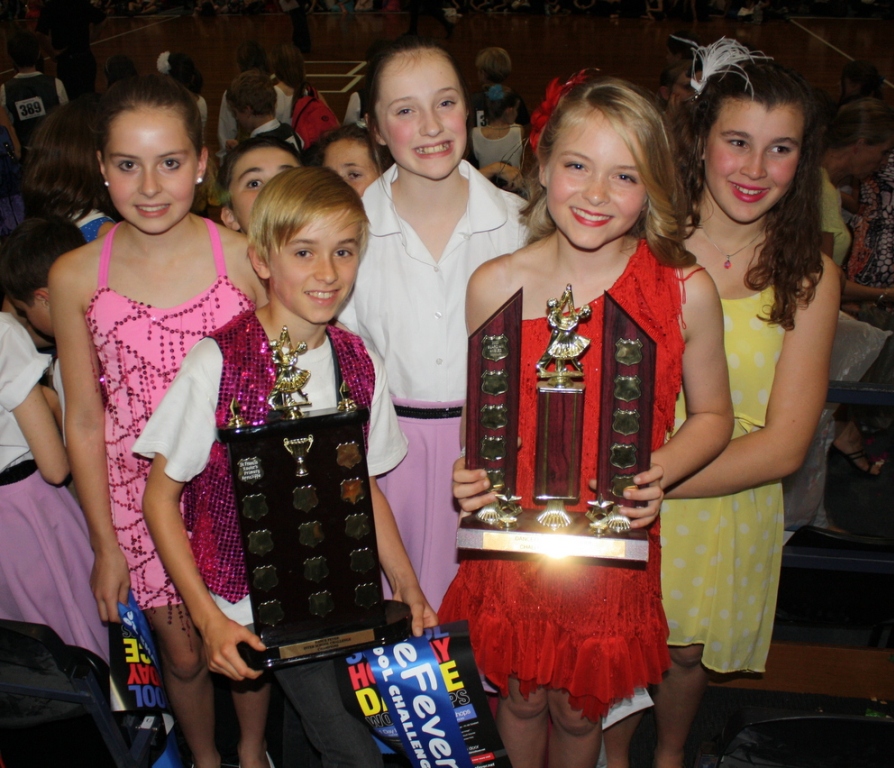 School Captains - Digby Dalton & Grace Boffa and L to R: Grace Foster, Sophie Sheppherd & Keira Paine - Overall Winning School Division B
Pictures by Joanne Seve and Peta Wise, 2013.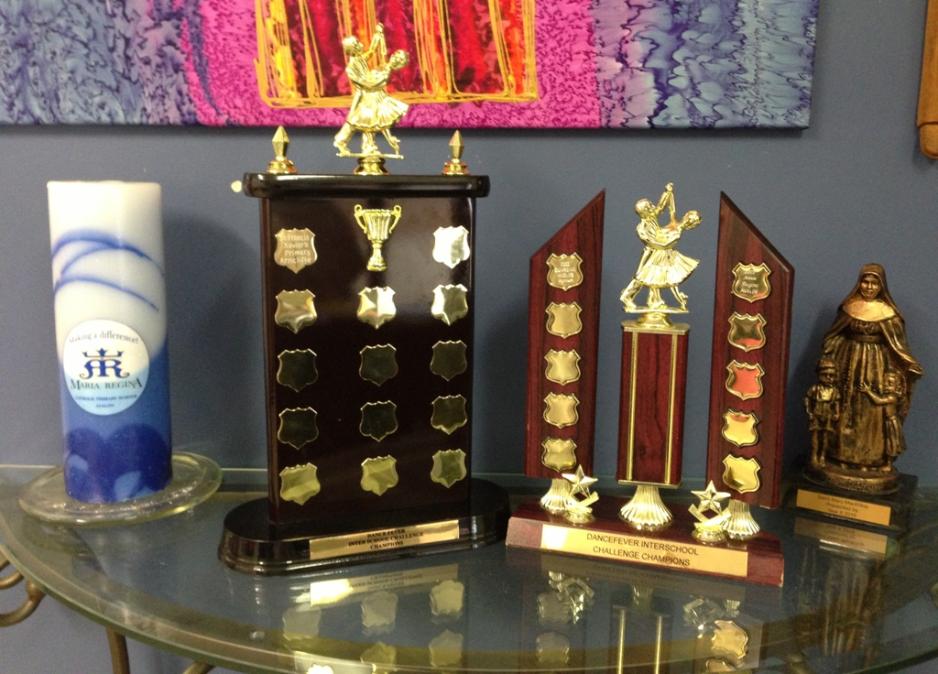 Trophies won in DanceFever 2013 by Maria Regina Catholic Primary School.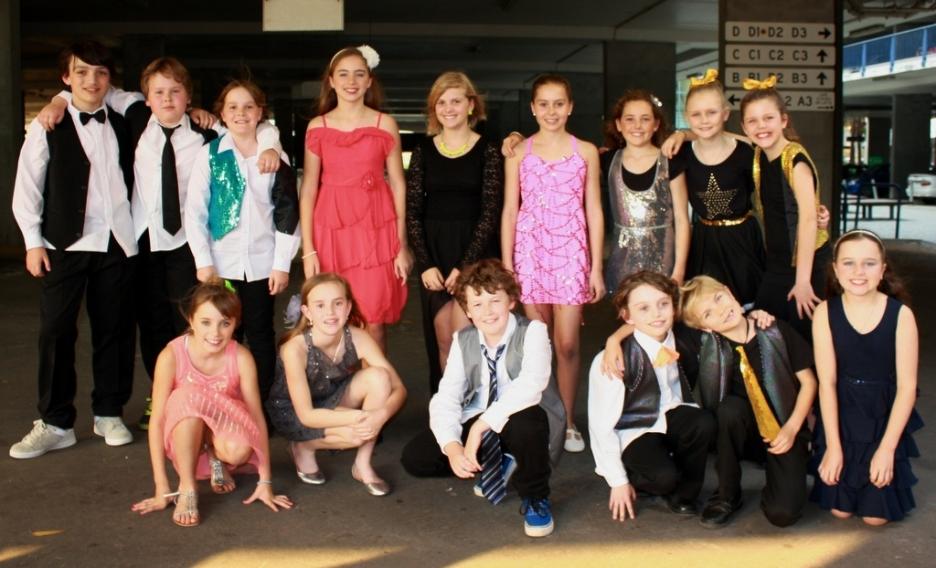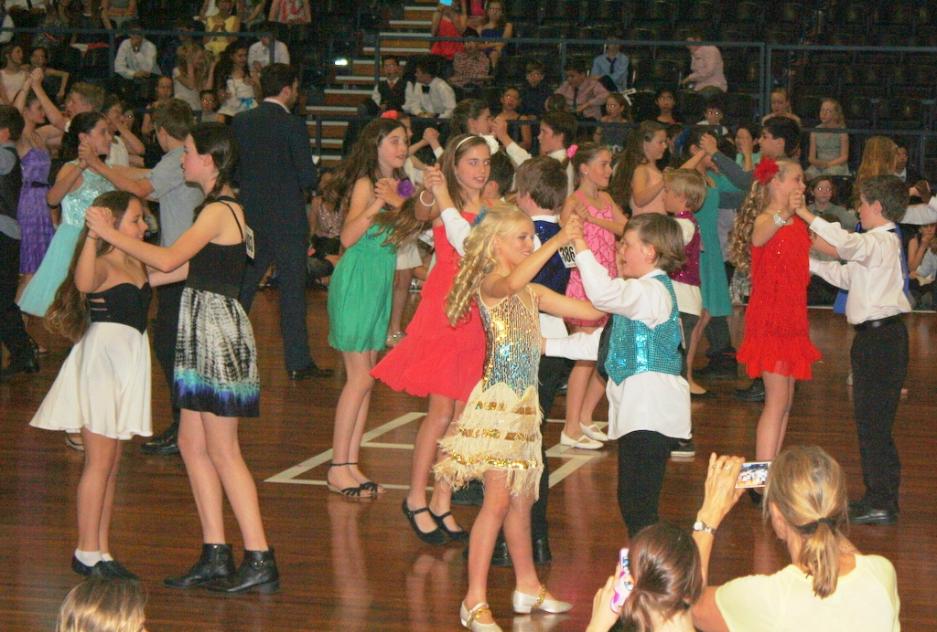 DanceFever Program
Dancefever Multi Sport teaches organised and curriculum school programs that is currently being taught across Australia in Catholic, Public and Independent schools.
The story began in 1999 when Directors, Chris Milburn and Maria Russo, bothing working in a High School, identified that students were lacking skills in self expression, communication, etiquette and social skills. Born was the Dance program, which saw shy and quiet students, quickly develop into comfortable and confident studens both in and outside of the classroom. The "fever" spread across the country and the first two schools that began Dancefever are still participating today.
In 2010, Dancefever was approached by many schools asking, "We love your dance program, but do you teach sport?". In 2011, Dancefever launched Gymnatics, Athletics and Fitness Programs across NSW which are now endorsed by Gymnastics Australia and Athletics Australia and are taught by accredited PDHPE Teachers and Sport Specific Graduates.
The stories of Dancefever changing children's lives continue to grow as the dynamics of our work spread. Dancefever prides itself on our programs, our staff, our professionalism and our reputation.
Whether it be dancing as couples or learning sports skills as a team, Dancefever helps children improve their self expression, respect, etiquette, school spirit, team work and sportsmanship.
At the end of each school term, Dancefever hosts the "Dancefever Interschool Challenge". This is a spectatular event, where children from schools participating in the programme utilise the skills they have learnt, through a professional production totally organised by Dancefever. This showcase event is for the entire school community to thoroughly enjoy.
Many students who normally achieve average results in other sports or in the classroom are suddenly filled with pride and confidence as they perform at their very best. Teachers and parents swell with pride and amazement as they watch their children excel in a field which brings out the best in them. Dancefever has had many celebrities from "Dancing With The Stars", "So You Think You Can Dance" and "Australia's Got Talent" support, perform and adjudicate at the Challenges.