September 6 - 12, 2015: Issue 230
Manly Arts Festival turns 22 + Manly Jazz 2015
Manly Arts Festival turns 22 - SAVE THE DATE
The most inspiring and creative event on Sydney's Northern Beaches cultural calendar, the 22nd annual Manly Arts Festival, gets under way from Friday 18 September and runs through to Sunday 27 September 2015, with special events including exhibitions, concerts, talks, dance, films and creative workshops.
The Manly Arts Festival is the centrepiece to Manly Council's exciting cultural program 'Manly VIBE' - a celebration of all things 'Manly'!
Manly Arts Festival began in 1994 and has since grown into one of the State's leading community-based arts festivals. The Manly Arts Festival attracts over 15,000 visitors each year.
Offering over 60 exciting, inclusive and energised family-friendly cultural events, the 2015 Manly Arts Festival will be launched at the Manly Art Gallery & Museum by actor Claudia Karvan, on Friday 18 September, 6 - 8pm.
A highlight of the 2015 Festival will be Manly Art Gallery & Museum's exhibition of the photomedia work of one of Australia's most distinctive contemporary artists Anne Zahalka, with works from her acclaimed previous series focusing on the theme of the beach and new images created specifically for this exhibition.
Anne's work is characterised by explorations of national and personal identity, gender and culture.
"The new images focus on the beach district of Manly, its inhabitants and its distinctive environment, and will also draw from imagery within the Manly Art Gallery & Museum collection," said festival coordinator and gallery senior curator, Katherine Roberts.
Manly Art Gallery & Museum will also host a provocative new multimedia installation by Northern Beaches-based artist Jenny Pollak that raises the ultimate question about humanity's fate on earth: 'What will the world be like when humans no longer exist'?
A mixture of sculptural form, spoken word and projected video, Jenny Pollak's 'The Immortals' is a multimedia installation that takes the viewer "into a kind of underwater archaeological dig" of an otherworldly, dreamlike scene "that reveals the remnants of what was once an entire civilization."
Popular attractions from previous Manly Arts Festivals will return, too, including;
'Where the Word Ends…?' concert series. Sydney Chamber Music Festival presents three unique concerts, including one dedicated to John Bell
'The Great Wall of Manly', a 'pop up' outdoor mural featuring works by Claire Conroy and Anne Zahalka
'Live-Painting JAM', 15 local contemporary visual and street-artists perform live painting for the day along Manly's West Esplanade, including Ben Brown, Lee McConnell and Goya Torres.
'The 24/7 Youth Film Festival' film-making competition for young people (12 - 25 years) from the Northern Beaches
'The Manly Library Annual Zine Fair' featuring zines, art, artist books and more from local and international artists, publishers and zine-makers
'Manly's Big Draw', led by artist and co-creator of BIG Kids Magazine, Lilly Blue.
There are scores of great new attractions, including;
Live 'Camera Obscura Caravan'. Not since 1888 has a camera obscura been installed at Manly. Like a time traveller, this pretty 1950s caravan named 'Bonnie' takes us back to the great seaside camera obscura of the early 20th century
'The Colour Wheel'. Jim Moginie's Electric Guitar Orchestra, with live painters creating a colour wheel alongside, explores the connection between music and colour
'Riley Lee and Cliona Molins in Concert'. This is a rare chance to hear shakuhachi master Riley Lee and harpist Cilona Molinslive in concert
'Junior Theatre Sketch'. Kids can be part of a cultural exchange with children from Cambodia
'Mother Artist Forum' with a panel of speakers exploring the rich terrain of navigating motherhood while maintaining an ongoing professional practice.
Arts Festival Launch Party
Come join the party! This year's Manly Arts Festival will be launched at the Manly Art Gallery & Museum by Claudia Karvan who will also launch MAG&M's feature exhibitions, Anne Zahalka: Playground of the Pacificand Jenny Pollak: The Immortals. Artists, performers, event organisers, participants and friends are invited to join in the festivities, complete with live music by The Ukes and the Another Roadside Attraction Choir!
Where: Manly Art Gallery & Museum, West Esplanade, Manly
When: Fri 18 Sept, 6pm - 8pm - Contact: 9976 1421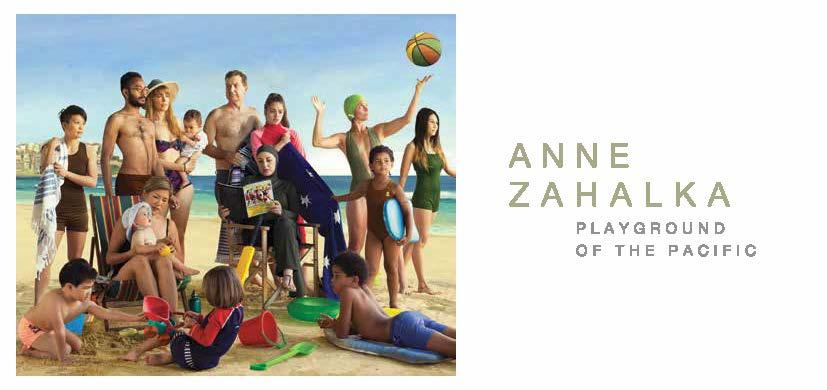 Dowload the full 2015 Festival program here Manly Arts Festival 2015 (1.22 MB) at: www.manly.nsw.gov.au/attractions/gallery/manly-arts-festival-2015/
FESTIVAL COORDINATION
Manly Art Gallery & Museum for Manly Council.
MANLY ARTS FESTIVAL WORKING GROUP: Mayor Jean Hay AM, Councillor Allan Le Surf, Cherry Corr, Bronwen Dugan, Sonia Hall, Gina O'Neill and Jane Raffin.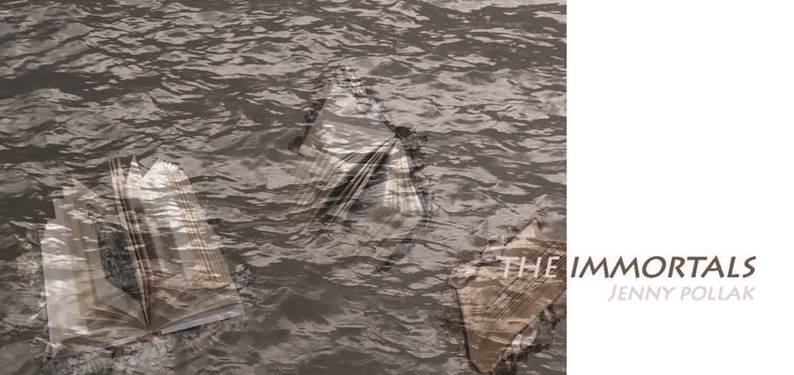 _____________________________________
MANLY JAZZ 2015 – 11 days of non-stop music!
Sydney's biggest jazz festival, 'Manly Jazz', is back for 2015 with more artists, more venues and more music over 11 days in picturesque, cosmopolitan Manly, featuring dozens of popular international and local artists.
The eleven-day Festival runs from Friday 25 September to Monday 5 October, kicking off with small, intimate gigs in local Manly venues leading up to a big street festival over the October long weekend (3 – 5 October) and climaxing with two great 'Director's Choice' concerts with jazz greats James Morrison and Jeff Clayton (one of the world's foremost jazz educators).
Featured artists this year include vocal group 'Idea of North', winners of the 2013 ARIA award for Best Jazz Album, as well as vocal artist Darren Percival's tribute to Ray Charles.
Dance to gypsy rhythms from 'Feel the Manouche' and go back to the swinging thirties as 'The Boswell Project' from South Australia brings to life the incredible work of the Boswell Sisters.
And to make sure we throw a traditional New Orleans style band into the mix, 'The Rehab Brass Band' are coming from Newcastle.
FESTIVAL HIGHLIGHTS:
The Idea of North:
Vocal Improvisation Workshop, 11.00am, 3 October, St Matthews Church, The Corso
'Director's Choice' Concert together with Darren Percival, 7.45pm, 3 October, Star of The Sea Theatre
Performing at the Festival, 1.30pm, Monday 5 October], Festival Beachside Arena
Darren Percival:
The Art of Looping Workshop, 3.00pm, 3 October, St Matthews Auditorium, The Corso
'Director's Choice' Choice Concert together with The Idea of North, 7.45pm, 3 October, Star of The Sea Theatre
'Tribute to Ray Charles' Performance, 4.30pm, Monday 5 October, at Festival Beachside Arena
James Morrison & Jeff Clayton:
'Director's Choice' Choice Concert: James Morrison Academy presents Jeff Clayton Sunday 4 October
A Masterclass with James Morrison and Jeff Clayton, Monday 5 October [date to be confirmed]
Also featuring Charito (Japan), The Boswell Project (Adelaide), Doug Williams & The Mix, The Swing Merchants and Soul Roots Revival.
'Manly Jazz' will be held in over 15 venues including spacious theatres, outdoor beach-side stages, pubs, churches and tiny hideaways dotted all around Manly's famous ocean beach-front and The Corso [Manly's main pedestrian plaza].
"Manly Jazz is one of Sydney's longest running and most popular music festivals and this year we've taken it up a notch," said Manly Mayor Jean Hay
"We've added more venues, more artists and added another eight days to what is already one of the most unique music festivals in NSW - combining music, sun, surf and sand."
"We're also expanding the types of music being played so you'll hear everything from jazz, funk and soul to Latin, blues and roots. There's something for everyone."
'Manly Jazz' attracts over 100,000 people spending an estimated $5.6 million during their stay in Manly, boosting the local economy and supporting local businesses.
For full programme details, go to www.manlyjazz.com.au or call Manly Council on 02 9976 1500.
Manly Jazz is a smoke-free event.
James Morrison & Jeff Clayton Concert Giveaway Manly Jazz 2015
We're giving away 2 x double passes to the Manly Jazz Director's Choice Concert "James Morrison Academy Presents Jeff Clayton" at Star of the Sea Theatre, Manly on Sunday 4 October 2015.
A talented altoist whose sound sometimes comes quite close to that of Cannonball Adderley, Jeff Clayton has played with a veritable list of who's who in jazz, starting his career with Stevie Wonder. Then went on to tour with many music legends such as Frank Sinatra, Sammy Davis Jr., Ella Fitzgerald, Woody Herman, Lionel Hampton, Lena Horne, Madonna and played in the Count Basie Orchestra while under the leadership of the Count and then Thad Jones.
He teamed up with his brother, bassist John Clayton, as the Clayton Brothers and as co-leaders (along with drummer Jeff Hamilton) of the Clayton-Hamilton Jazz Orchestra. Clayton. Jeff Clayton is talented on tenor, flute, and various woodwinds, but his main voice is on alto.
Jeff is a modern day jazz master who is a melodic player but can heat things up to be passionate, bop oriented and hard driving. Backed by a group of young, emerging jazz players currently studying under Jeff at the James Morrison Academy, this will be a memorable concert.
For your chance to be a lucky winner, complete the form here to enter!
Entries close 11.59pm on Wednesday 16 September 2015.
James Morrison Academy of Music at the University of South Australia
by University of South Australia