September 18 - 24, 2011: Issue 24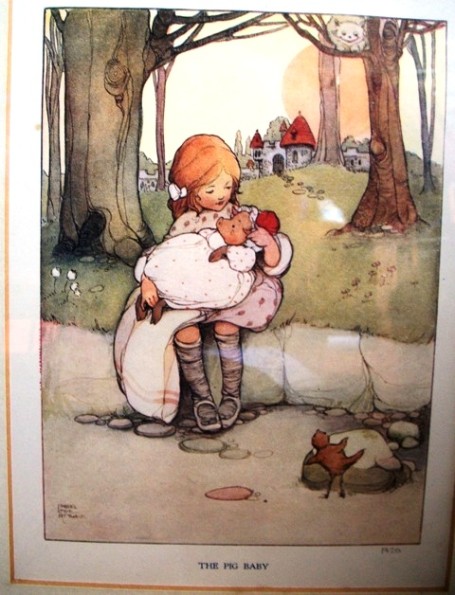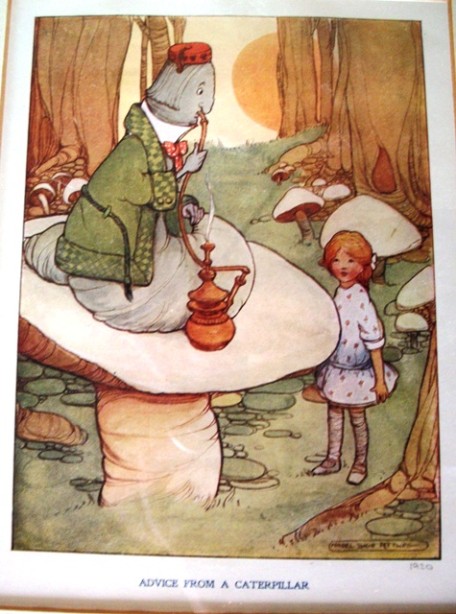 Copyright Pittwater Online News, 2011. All Rights Reserved.
Mabel Lucie Atwell Antique Prints
From Book Illustrations.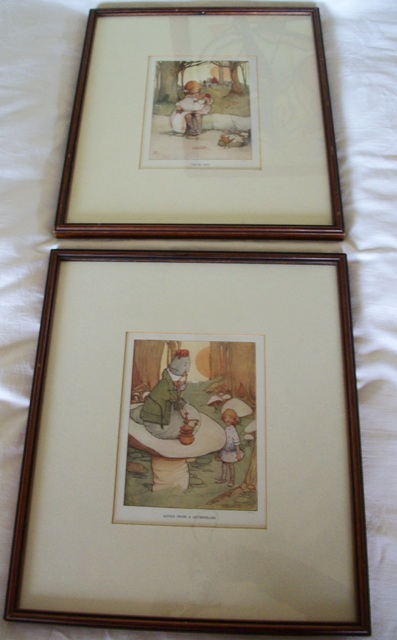 Used as Nursery decorations the cherubic illustrations Mabel Lucie Atwell created for children's books remain in high demand. Her most famous print works are those created for the Water Babies, Alice in Wonderland and the commission by J.M. Barrie to illustrate his 1918 book 'Peter Pan'.
The Alice's Adventures In Wonderland series of twelve illustrations is work from the 1910's although the print series was not released until 1920. Alice in Wonderland's copyright expired in 1907 and a number of Publishing Companies sought to reissue and copyright the work by adding their own illustrations. The edition these originate in is Attwell, Mabel Lucie. Alice's Adventures in Wonderland. London: Raphael Tuck & Sons, Ltd., 1910.
Mabel Lucie Attwell was born June 4th, 1879 and after attending Regent School of Art and Heatherley's Art School left due to a personal rejection of the mould others were shaping her and her art into. By 16 years of age, with a large portfolio under her arm, her works were being sold by the leading Art agency of the time.
Her endearing toddler antics illustrations, based on daughter Peggy, led to a long and successful career with works still being produced today based on derivatives. Pottery figurines and teasets of her designs became popular during the 1930's and sold out. Mabel was then approached to develop a series of dolls. Her prolific output ranged from postcards to designing posters for the London Undergound.
Antique prints by Mabel Lucie Attwell
Both from Alice In Wonderland
The pig baby Advice from a caterpillar 1920
Alice in Wonderland - the Pig Baby, antique print 1920s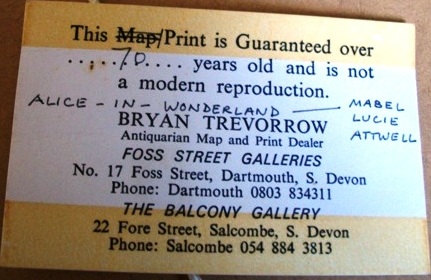 Further
Prints from the Illustrations released 1920: "Oh dear! Oh dear! I shall be too late!", The rabbit started violently, The Pool of Tears, The Mouse's Tale, The White Rabbit's House, Advice from a Caterpillar, In the Duchess's Kitchen, The Pig Baby, The Mad Tea Party, The Cheshire Cat, The Mock Turtle's Story (Song), The Trial of the Knave of Hearts.
Mabel Lucie Attwell: Mabel Lucie Attwell. (2011, July 11). In Wikipedia, The Free Encyclopedia. Retrieved 22:21, September 14, 2011, from http://en.wikipedia.org/w/index.php?title=Mabel_Lucie_Attwell&oldid=438948486
Great Mabel Lucie Atwell Article by Tracy Martin: http://www.worldcollectorsnet.com/features/mabellucieattwell/