December 20, 2015 - January 9, 2016: Issue 245
Lloyd Rees Painting with Pencil 1930 – 1936 at Museum of Sydney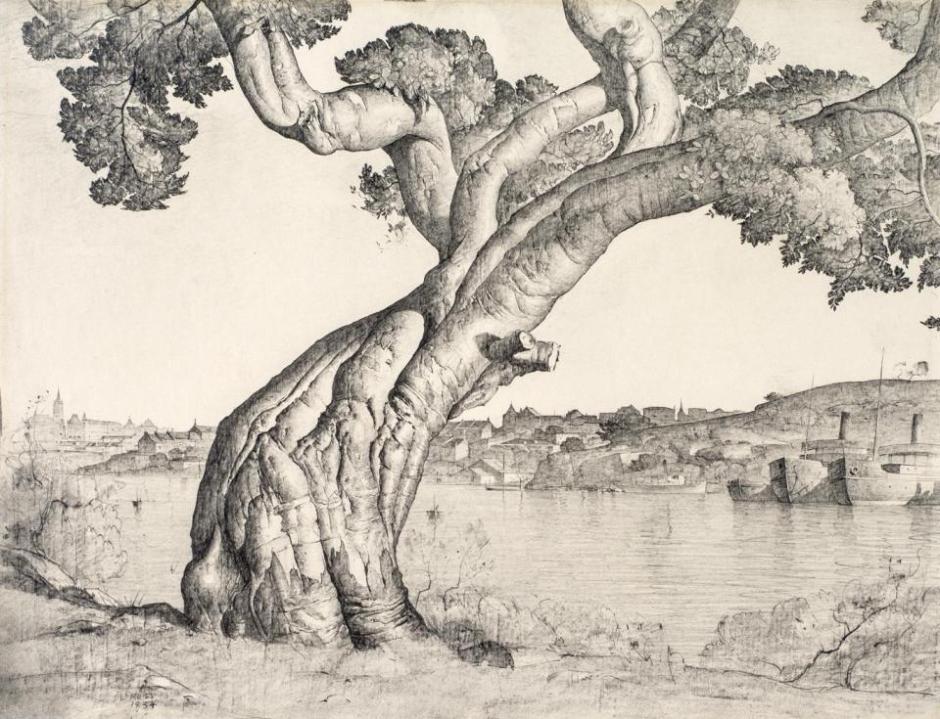 Above: Lloyd Rees Port Jackson fig tree 1934, pencil. Collection of the University f Queensland. Gift of Dr James Vincent Duhig, 1949. © Lloyd Rees Estate/Licensed by Viscopy, 2015
Lloyd Rees Painting with Pencil 1930 – 1936 Exhibition at Museum of Sydney
Sydney Living Museums presents a beautiful new exhibition celebrating distinguished 20th-century Australian artist Lloyd Rees.
Opening at the Museum of Sydney on 12 December 2015, Lloyd Rees: Painting with Pencil 1930–36 tells the story of the artist and his beloved Sydney through a series of fine drawings and beautiful sketches.
Lloyd Rees: Painting with Pencil 1930–36 is an in-depth examination of Rees's drawings from this formative period in his career, highlighting a lesser known period from his extraordinary artistic legacy, and bringing together 90 drawings and works on paper.
Drawn from public and private collections across Australia and internationally, the stunning works, some not seen before in public, reveal Rees's sensitive interpretation of Sydney during the interwar period.
Rees moved to Sydney in 1917 and made this city his home for nearly 70 years, lovingly representing many of its landscapes throughout an artistic career that stretched across the 20th century. Brisbane born, Rees was spellbound by Sydney: 'In the first look, Sydney cast her spell, and it has remained with me ever since, in spite of her brashness and disorder, the crimes she has committed against herself…'. 1
The exhibition focuses on his depictions of Sydney, particularly the harbour and its surroundings. After suffering personal tragedy Rees immersed himself in drawing working en plein air, seeking the permanence of things – 'the hills, rocks, trees and the rhythm of countryside.' 2
Rees's artistic obsession in particular with Balls Head is revealed, his pencil capturing many renditions of the lower north shore headland. Also illustrated are the suburbs he called home, from Pennant Hills to McMahons Point, and beyond to the South Coast, a favoured holiday destination.
'Lloyd Rees was one of those rare artists whose poetic vision heightens our awareness of Sydney, its specificity and beauty, through his eye for composition and expert draughtsmanship,' said Dr Caroline Butler-Bowdon, Assistant Director, Creative Services at Sydney Living Museums.
'Rather than reveal a city in flux, Rees's drawings from this period capture Sydney's harbour and rocky shorelines, emerging city centre and burgeoning suburbs. His work portrays romanticised views – silhouetted boats on quiet waters, gentle skylines, muscular fig trees, solid rock faces, sandstone cottages and picturesque colonial buildings. All rendered in masterfully detailed and disciplined pencil work.'
These original works will be accompanied by a selection of family photographs, artists' tools and filmed recollections from Rees's family, friends and students, presented alongside biographical information about the artist and his illustrious career.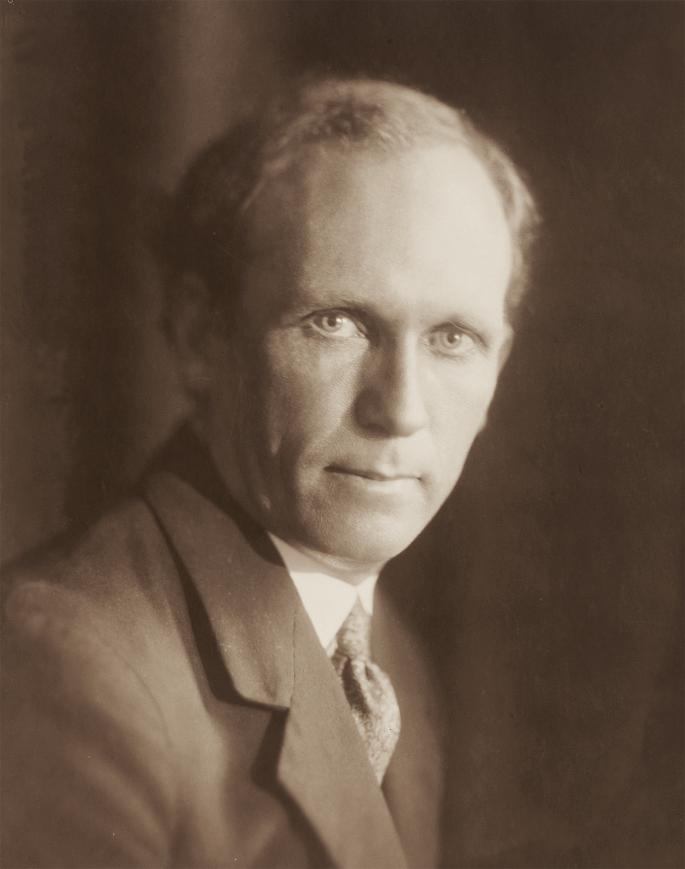 Portrait of Lloyd Rees(1895 - 1988), c1930s, photographer unknown, courtesy Alan and Jancis Rees
The exhibition reconfirms Lloyd Rees as one of the most important 20th-century Australian artists, one who was able to capture the quiet and timeless beauty of many cities, in particular his much-loved Sydney.
'Lloyd Rees: Painting with Pencil 1930–36 continues Sydney Living Museums' tradition of celebrating the significant people and events that have shaped the character and history of this city,' said Dr Caroline Butler-Bowdon.
EXHIBITION Lloyd Rees: Painting with Pencil 1930–36
Where: Museum of Sydney, on the site of first Government House, Cnr Bridge and Phillip streets, Sydney
When: 12 December 2015–10 April 2016
Cost: Free with general museum admission, Adult $10, Concession/child (under 15) $5, Family $20, Members free
Website: sydneylivingmuseums.com.au
1 Lloyd Rees quoted in Renee Free, Lloyd Rees, Landsdowne Press, Melbourne, 1972, p.23.
2 Lloyd Rees, The Small Treasures of a Lifetime, Collins, Sydney, 1969, p.101.