February 8 - 14, 2015: Issue 201
Light shines on Sail Port Stephens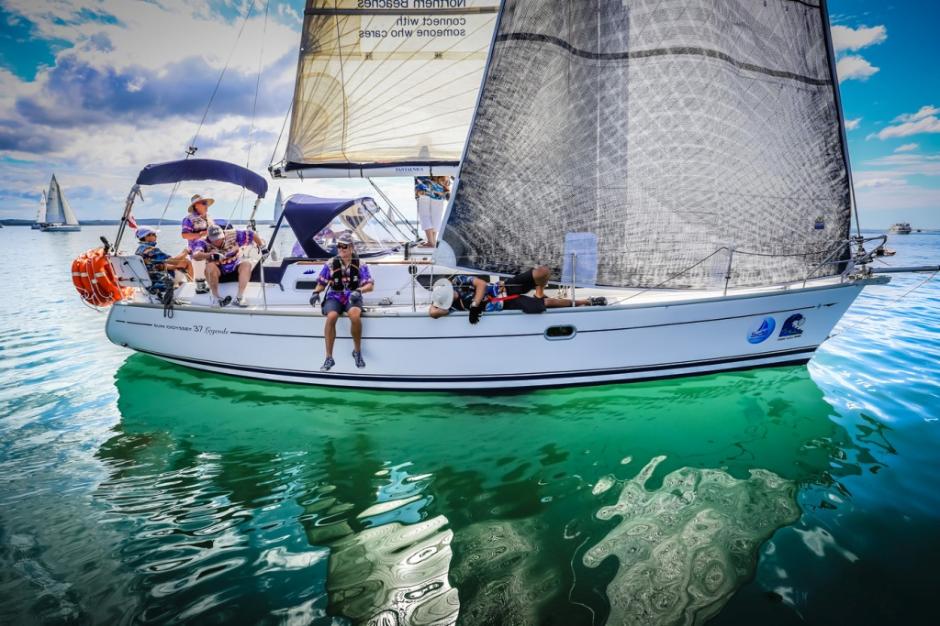 Peter Lewis' Lu Lu Belle picture by Craig Greenhill Saltwater Images
Light shines on Sail Port Stephens
2 February 2015
Event: Sail Port Stephens, April 13-19, 2015 conducted by the Corlette Point Sailing Association and raced on Nelson Bay and the outer islands of Port Stephens on the NSW north coast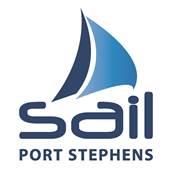 The Notice of Race is online and entry open to owners of eligible cruising and IRC boats looking for the perfect fusion of sailing and family time at Sail Port Stephens, April 13-19, 2015.
With the Audi IRC Australian Championship rotating on to Queensland's Hamilton Island in August, the annual autumn regatta at Nelson Bay, just 2.5hrs drive north of Sydney and accessible to interstaters via Newcastle airport, reverts to its customary format.
The week-long event conducted during the second week of the NSW school term break opens with the Commodores Cup Cruising events, 13th - 15th April, followed by a day's rest before stage two, the Port Stephens Trophy events and NSW IRC Championship commence on Friday 17th through to Sunday the 19th. The Junior Off the Beach One Sail Series runs from 15th - 16th April.
Peter Lewis' Middle Harbour Yacht Club based Jenneau Sun Odyssey 37, Lu Lu Belle (LLB), is part of Sail Port Stephens' fabric. Lewis is one of the original starters and hasn't missed a regatta since the inaugural event in 2008 that drew a fleet of 25 boats. In fact, he's on record making the controversial claim, "I am Port Stephens."
Preparations for the 2015 edition are well underway for LLB. Crew uniforms are made, stop-overs on the way north from Sydney Harbour arranged and the traditional layday long lunch booked.
Lu Lu Belle races with an unusual addition, namely a volleyball called Wilson that joins in the racing and is dressed up and taken on social outings around Port Stephens, creating much hilarity for the crew.
Ambient light on LLB - photo by LLB crew
Last year another left-of-centre feature was added to the boat's Sail Port Stephens inventory – a crystal chandelier for alfresco fine dining in the evening to match the black tie T-shirts and jackets. The stylish addition came from one of the crewmembers who lost claim to many personal items through divorce, but managed to hang on to the chandelier.
The specially adapted 12V light hangs from the boom at mealtime providing diners in the cockpit with an ambient glow. In the day it's stored in a purpose-built carbon fibre hat box and abhorrent to most skippers is the admission it stays on the boat during races. "You know that the heavier a boat is, the faster it goes downhill…" Lewis theorises. "Lu Lu Belle is a development class boat and I've put it to Yachting Australia that chandeliers should be an essential safety feature. On our boat we think the extra lighting is appropriate to the level of formality."
On the layday, Wednesday April 16, LLB's crew is heading to the Hunter Valley for a winery tour followed by a nine course degustation lunch. Close to 40 LLB family members and friends plus crew from other boats made last year's long lunch a well-attended and noisy gathering.
Sydney based Ker 46 owner/skipper Tony Kirby is another with perfect attendance marked on his Sail Port Stephens report card. "I'll definitely be entering; it's my favourite regatta of the year," he espouses.
"My boat's draft is too deep for the inshore Commodore's Cup but I'll be there for the NSW IRC Championship. Port Stephens is the season grand finale for Patrice; we should have some good competition."
Organisers have introduced a range of initiatives including a multihull division expanded to cater for both cruising and racing cats and trimarans, and the return of the Junior One Sails series which is open to those under 18 at the start of the regatta wanting to enter a dinghy with one sail – such as a BIC, Opti or Sabot.
Commodore of the regatta host Corlette Point Sailing Association, Dom Grundy, encourages skippers to secure their entry and marina space early given the limited berthing across three local marinas. To those bringing partners and children, he also suggests an early booking at one of the many accommodation options as school holidays are a busy time for the region. Go the accommodation tab on the official website for ideas www.sailportstephens.com.au/
Principal Race Officer Denis Thompson once again is overseeing the race management side and Pantaenius' major sponsorship continues for the second year. Sail Port Stephens is proudly supported by the NSW Government through its tourism and major events agency, Destination NSW.
Notice of Race and other regatta documents are available here
by Lisa Ratcliff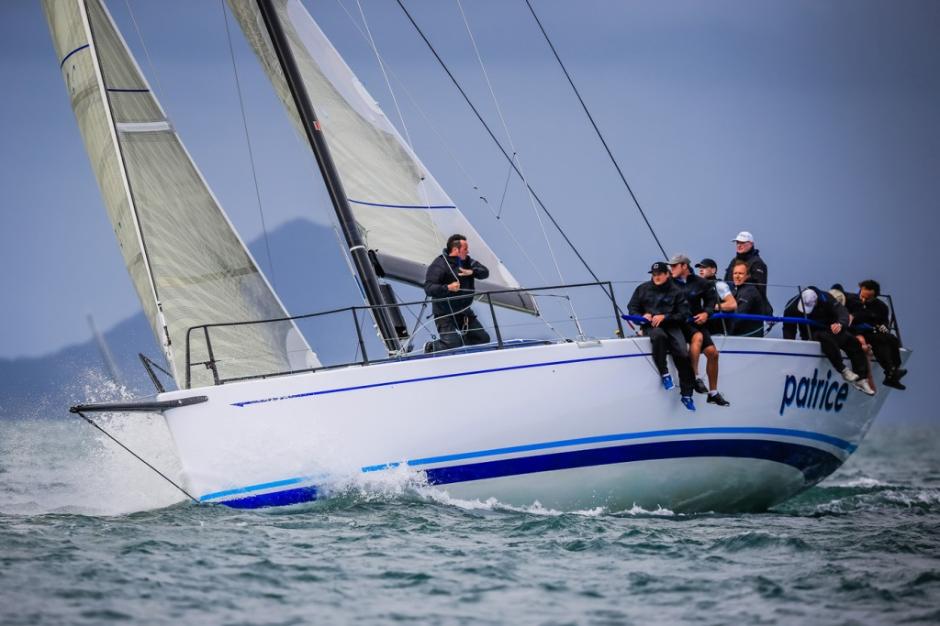 Tony Kirby's Patrice picture by Craig Greenhill Saltwater Images