January 1 - 7, 2012: Issue 39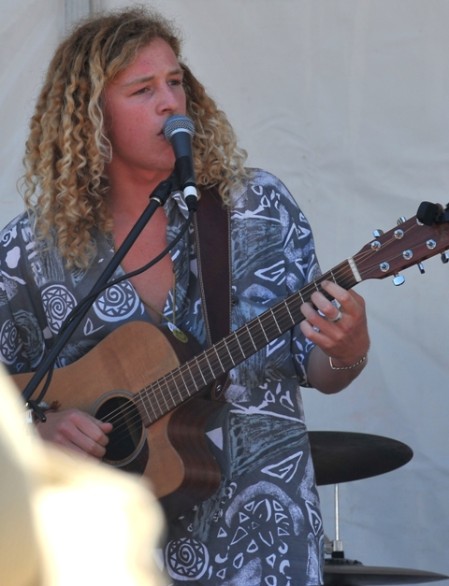 Above: James. Below: Mitch.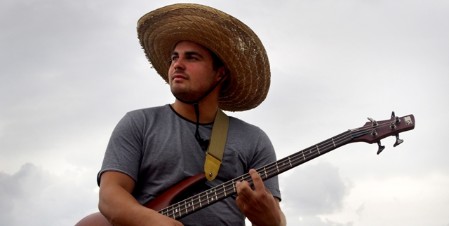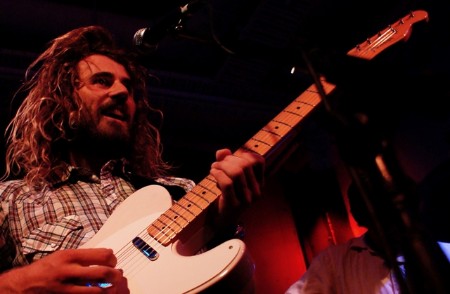 Above: Dean. Below: Billy. Below this; Mona Vale Hotel, October, 2011.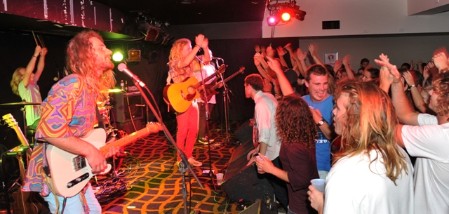 On the 14/15 of January Lange Theory are playing at The New Beginnings Festival at Lake Macquarie. Also if people order their tickets through a link on their Lange Theory Facebook page they will get $5 off ticket price, and also get the boys a better time slot in the line up, which would be awesome!!!
Then on the 29th of January they're playing in the Moonshine Bar on the top floor of The Steyne in Manly. This will be just them playing two 45 minute sets. Throughout March they have a residency at Murray's (above Manly Blades) in Manly. This means they will be playing every Sunday in March.
Lange Theory
The beautiful area we live in seems to inspire creative people, every second house has someone creating; thespians, painters, crafts, wordsmiths, dancers, musicians, foodies, photographers and camera-people, we have dearth of talent involved in every aspect of the creative arts. Summer lends itself to festivals where all of these mix and Summer itself has a soundtrack that infiltrates the lyrics and music of every being inspired to harmonics whether they're a bird, a bandicoot, a whale or a human being.
One such outfit of the human kind is Lange Theory the four piece outfit of James Lange (singer/songwriter/guitar/ukulele), Mitch Levett (Bass), Billy O'key (Drums), and Dean Mc'Leod (Guitar). Sprung from Barrenjoey High School, which has a great reputation for supporting and raising the bar in musical terms, these lads are now sharing their great music with all (upcoming gigs listed below) and form part of what we are listening to this Summer.
Can you tell us a bit about the band ?
Lange Theory is an up and coming 4 piece band from the Northern Beaches of Sydney. James (lead vocals, guitar, ukulele, songwriter), Mitch (bass), Billy (drums), all aged 19, came through Barrenjoey High, 'the school on the beach', where they grew and developed their unique sound intrinsic to the influences of the beach culture and environment. More recently Dean McLeod (24) has contributed his considerable talent on the electric guitar adding a whole new dimension to the music. On their way to establishing their own genre, Lange Theory encompass a diverse range, from reggae to alternative folk rock, all in the name of bringing back honest beach inspired tunes combined with a mature, modern perspective.
Some of the venues Lange Theory have performed at include The Basement at Circular Quay, Bondi Beach Road Hotel, Lansdowne Hotel, Manning Bar at Sydney Uni, Low 302, Coogee Hotel, Oxford Arts Factory, Mona Vale Hotel, Bondi and Chatswood FM radio, Gaelic Club, our own Avalon Tattoo and Market Day and the Manly Jazz Festival.
Who are the individual band members, their musical starts and how you came to be Lange Theory?
James Lange started playing guitar at the age of 9 and was singing long before he can remember. He first began performing with Mitch in Year 6, though at the time Mitch was on the drums and only later found his calling when he started playing sweet and sexy melodic lines on the bass. Taking out the Year 6 talent quest was an extreme confidence boost for them both, and the music dream was born. In James' first performance at High School he began to feel extremely nervous in front of all the older kids.
Angus Stone saw his face, as pale as could be and stepped in to help with the vocals, which was much needed and appreciated.
Then in year 11/12 James was accepted into the Talent Development Program, where his skills and personality flourished in the midst of so many amazing musicians. The same year he was asked to write a song with John Foremen and three other students from around NSW, for the national 'Music Count Us In' Program. "Meeting and performing our song with Peter Garrett and John Foreman in front of hundreds of thousands of school children around Australia" James says, "was a dream come true". Throughout that year he began jamming with Billy, and soon discovered how amazing this drummer was. Billy became part of the band.
Since year 12 James, Mitch and Billy have been playing gigs all around Sydney under the name of Lange Theory. Until 2-3 months ago they remained a trio, then the magical tones of Dean's irresistible guitar playing was thrown into the mix. Now a four piece outfit, they indulge themselves in a range of genre's ranging from Folk to Indie Pop to Reggae. James says these are the genre's which reflect his personality best.
James is now at Sydney University studying a Bachelor of Science, though music remains his true passion. "It's tough juggling them both, but I like to keep busy and my mind stimulated on different fronts"

Mitch Levett: I have been playing music since I can remember. Being brought up on the Northern Beaches, Beach Culture is a huge influence in my life and my music. We always had music in the house dad playing guitar. I didn't officially start until 3rd grade playing drums in the school band. The first time James and I got together in year 6 and we won the Talent Quest at Avalon Public School. In High School I played Drums in the school band and this is where we meet Billy. James and I joined a band who already had a drummer so I started to play bass. James did his own thing for a while I continued to play with this band, a different style more rap-funk. James and I always got together to do market days at Avalon each year. We all did music at school and this is where we formed the band.
Dean McLeod grew up on the northern beaches of Sydney surfing and playing guitar from when he was super young. After playing in bands through high school, he completed a music degree at Macquarie Uni. When his friend James asked for a lead guitar player for Lange Theory he accepted and high 5ed James immediately. Dean enjoys toasted sandwiches and the resurgence of vinyl.
Billy O'Key started playing drums at the age of 12 when he was in year 7. He played with as many bands as he could throughout high school. After topping his music class and being one of the very few short listed for N.S.W Encore performances at the Opera house he has since played in groups around the Northern Beaches and the city, both as a full time drummer and a session drummer. Since 2010 He has been drumming in the Manly and Mosman Musical society productions. Next year, Billy hopes to attend the Sydney Conservatorium of Music to study for a Bachelor of Music in Jazz Performance. He is hoping to take his music career further and become a top session musician.
What is your favourite place in Pittwater ?
Our favourite place on the Beaches is basically anywhere with friendly people and waves. We are all based around Avalon so I guess you could say it's our favourite spot around here.
What is the band's Motto for Life?
We do have a song called "Don't Worry", and we are a pretty chilled out, easy going bunch of people, so that would be our motto.
To listen to their music: http://www.reverbnation.com/langetheory
Facebook Page: click on Logo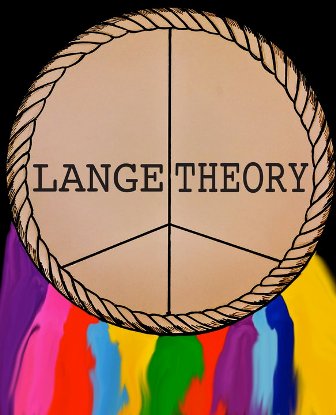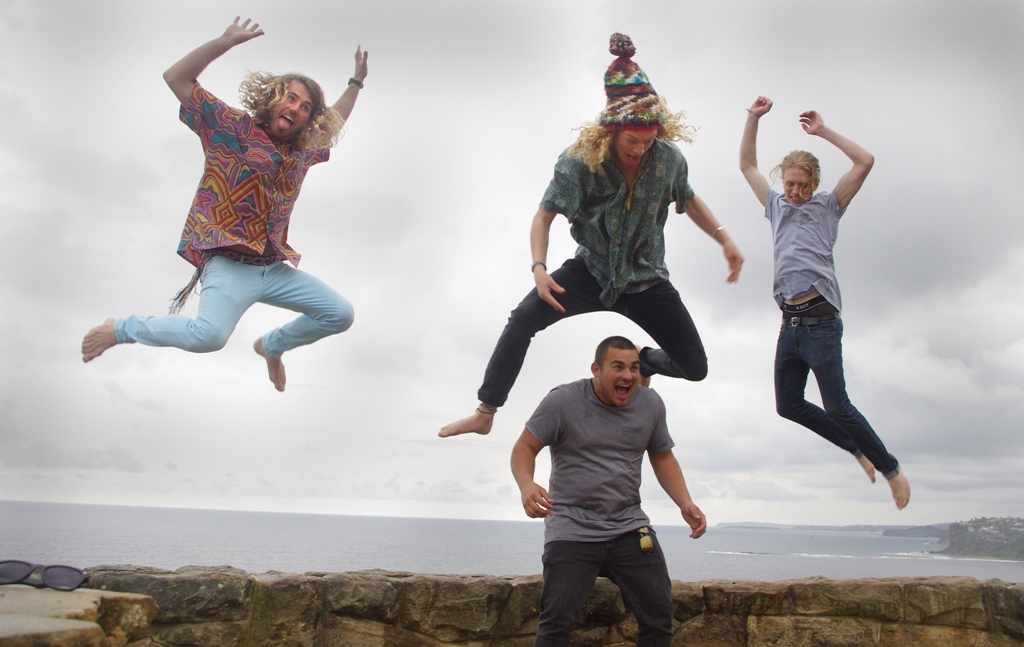 The boys.