May 6 - 12, 2012: Issue 57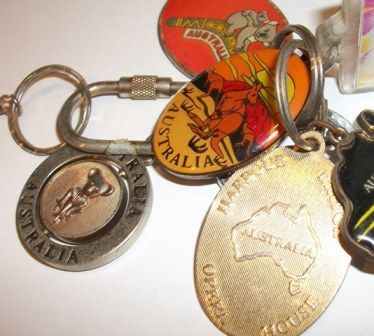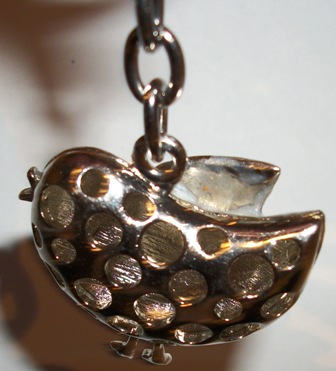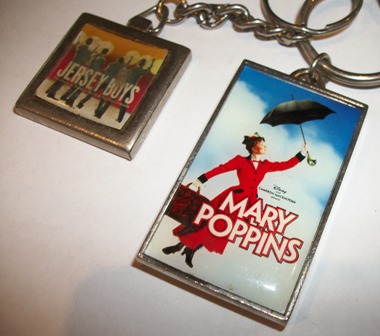 Keyrings and Key Fobs
Key rings were invented in 1920 by a man called Herluf G Johnson, the actual ring part was invented by a juggler from Russia in the 1830's. Johnson's version was granted a US patent in 1922. To these have been added a variety of what is called 'key fobs', which have been around as long as keys have (reputely since 6th Century BC in Egypt).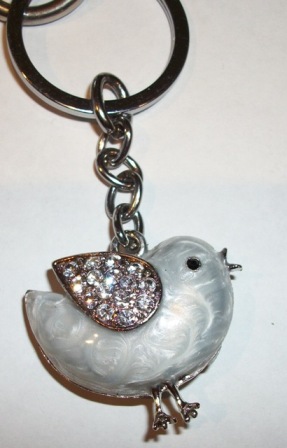 Key fobs can be useful items such a small torches or bottle openers or for decorative purposes. As a collector's item they are categorised according to the whims of the collector; car hood ornaments, places, events, shows attended, landmarks, animals, and crystals are just a few of the wide range of key fobs for key-rings people collect. A woman arrested in Glebe was charged in February this year with having a miniature double barrel shotgun on her keyring, complete with .32 calibre bullet! HERE. Alike novelty teaspoons the focus is on one or many areas. Australian koalas seem to sell well, as do kangaroos and other local fauna.
The word 'fob' may be linked to the low German dialect for the word Fuppe, meaning "pocket", however, the real origin of the word is uncertain. Fob pockets (meaning 'sneak proof' from the German word Foppen) were pockets meant to deter thieves and a chain was used (called a Fob Chain) to attach to items, like a pocket watch, that you would place in them.
Some sources state you can make your own out of anything as long as it's small enough to be a key fob, spoons, usb cartridges, membership cards. According to the Guinness Book of Records the person who has collected the most keyfobs and chains, and is current record holder with a small 41,418 non-duplicated ones, is Brent Dixon of Georgia in the United States. These are key fobs he has collected, not made.
Ranging in price from just a few dollars up to jewel encrusted gold versions for cars can be, according to Born Rich website's, $8000. This is nothing compared to Mercedes Benz's key ring, costing more then a car at $20 000 US (October 2011). This one, the .950 Platinum Luxury key chain, is even more expensive then their 18k gold one which is priced at $7469 or their silver version at $469.99. You wouldn't want to misplace it! Keyrings and fobs specifically for cars date from the 1920's when manufacturers began issuing a logo style fob with their vehicles.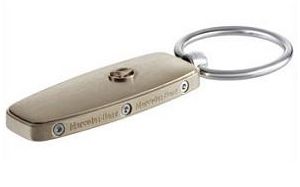 Only 20k..going..going.....
Finally, Collectors of keyrings have a special name ! They are copoclephilists ! From: copoclephile, copoclephilist 1. A collector of publicity keyrings (key-rings). Etymology: Greek kope, 'handle' + kleis, 'key' + -phile, 'fondness for'.
Keychain Collectors International (We are copoclephilists).: http://www.keychaincollector.com/
Title: Key ring. United States Patent 1402072. Inventors Johnson, Herluf G, Publication Date 01/03/1922
Who made the first key? Theodore of Samos in Egypt around 6th century B.C.
Copyright Pittwater Online News, 2012. All Rights Reserved.