February 21 - 27, 2016: Issue 252
Bungan's Holly Wawn and Avoca's Wade Carmichael Win Komunity Project Great Lakes in 2016 NSW Pro Surf Series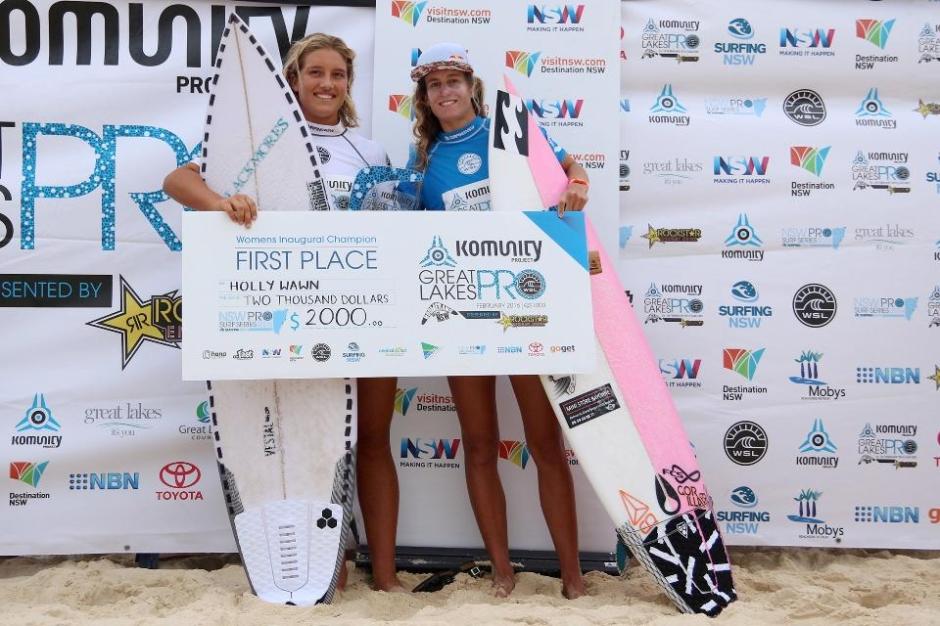 Komunity Project Great Lakes Pro pres. by Rockstar Energy Drink finalists (L - R) - inner Holly Wawn (Bungan, NSW), Mens winner Wade Carmichael (Avoca, NSW), Mens runner-up Dimitri Ouvre (Saint Barthélemy), Womens runner-up Justine Dupont (France) - photo by Ethan Smith/Surfing NSW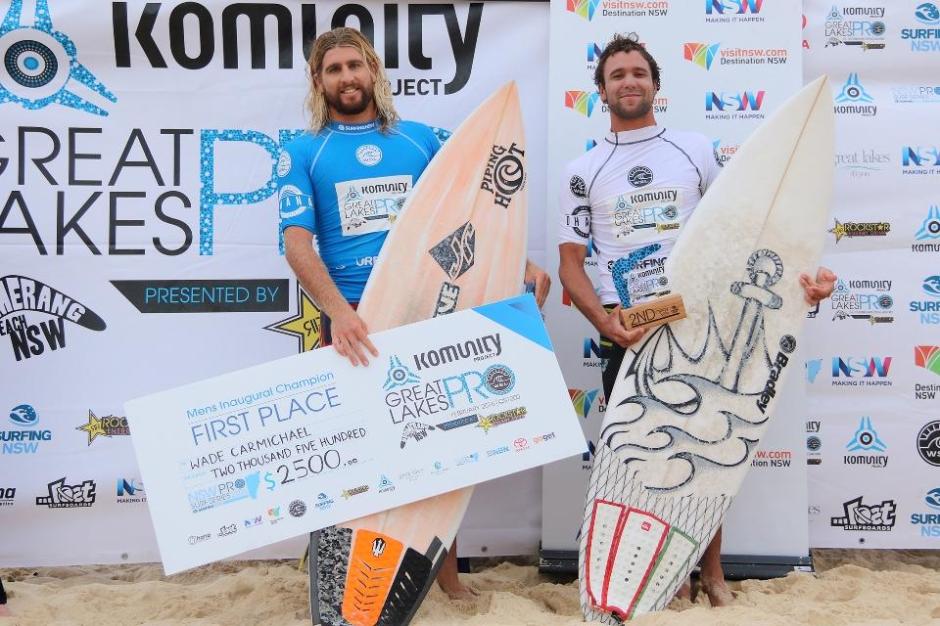 BOOMERANG BEACH, GREAT LAKES (Thursday, 18 February 2016): Surfing NSW
In the best conditions seen throughout the event window, Wade Carmichael (Avoca, NSW) and Holly Wawn (Newport, NSW) have been crowned champions at the first ever Komunity Project Great Lakes Pro presented by Rockstar Energy Drink with finals held in pumping five-to-six foot waves.
In the final Carmichael came up against goofy-foot powerhouse Dimitri Ouvre (Saint Barthélemy). Carmichael posted his second near perfect 9.90 point ride (out of a possible 10) of the event with two huge rail hacks on a solid set wave early in the heat. This along with another solid score had Dimitri chasing a near perfect 9.46 for the remainder of the heat. Ouvre came close on a few waves, but was unable to take the lead away from a rampaging Carmichael.
"I'm so stoked with this win here," Carmichael said. "I have been doing these Qualifying Series (QS) 1,000 events to get heats under my belt and getting to the final means I surfed as many heats as possible. The waves have been pumping this whole time, which is sick. Boomerang is such an amazing place. I've really enjoyed doing this series."
Ouvre was the dark horse of event posting huge scores throughout all of his heats with massive backhand re-entries on some seriously heavy sections. This result is the best result his career.
"I feel really lucky to surf in a final with such a great surfer like Wade Carmichael - I'm really happy," Ouvre said. "The waves were a bit tricky in the final but have been pumping the whole time. I've loved my time in Boomerang, it is so beautiful, I will definitely be coming back here."
The women's final saw the two biggest standouts of the event go head-to-head as Wawn met the winner of last week's Central Coast Pro, Justine Dupont (France). Dupont hit the lead early until Wawn found a set wave and unleashed a huge vertical snap, followed by a critical lip-line floater to post a 9.25 leaving Dupont needing a near perfect 9.65. Dupont - knowing her capability to post huge scores - didn't give up, taking a wave in the dying minutes but fell just short, posting a 9.05; gifting Wawn the biggest win of her career.
"I'm really proud of how I competed at this event," Wawn said. "Last year on the QS I would try and surf for scores and not pick the best waves, because of this I really struggled. This contest I realised how important it is to take the best waves. I used to come here to Boomerang as a kid with my family and friends so to win the first event here is really special. Hopefully I can carry this form into the next few events."
Dupont pushed her hardest right to the end posting near excellent scores all event and heads into the Newcastle and Manly QS6000 events with the confidence of a first and second place finish in just one week.
"I feel like I was surfing softer than Holly at the start of the heat," Dupont said. "Towards the end I knew it was important to push a bit harder, then I got the 9.00 which wasn't enough. I'm glad to make it to the final, this contest wasn't about winning I just wanted to prepare myself for competing in 2016, so a second place is great."
The Komunity Project Great Lakes Pro presented by Rockstar Energy Drink was the final instalment in the New South Wales Pro Surf Series, the overall series winner for the men's was decided today. Although bowing out of this contest yesterday, a win at the Tweed Coast Pro saw Western Australian Jacob Willcox take the overall series win. He won himself not only bragging rights, but $1000 for his efforts.
Mikaela Greene (Yallingup, WA) is the overall NSW Pro Surf Series champion after rival and series contender Philippa Anderson was eliminated from the event. Despite both surfers being knocked from the event in round three, Anderson still mathematically needed to claim victory at the Komunity Project Great Lakes Pro presented by Rockstar Energy Drink to claim the overall championship.
For more results and information go to www.worldsurfleague.com or on the WSL App.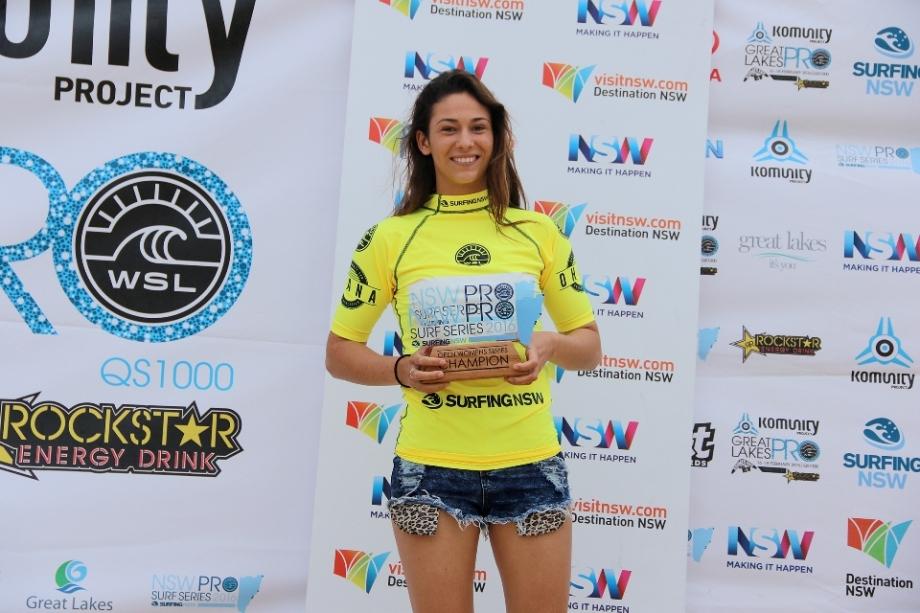 Mikaela Greene (Yallingup, WA)
The NSW Pro Surf Series was developed for Australian and international surfers to gain ranking points and prize money on the WSL Qualifying Series. The Series also creates a NSW coastal road trip for all to explore the variety of waves, visit local communities and enjoy NSW surfing culture.
The 2016 NSW Pro Surf Series was proudly supported by the NSW Government through its tourism and major events agency, Destination NSW. The series is also proudly supported by Randwick City Council, Gosford City Council, Destination Tweed, Great Lakes Council and Tourism, NBN, GoGet, Lost Surfboards, World Surf League and Surfing NSW.
A new annual series of surfing events, the NSW Pro Surf Series will be held over the next three years at four beaches along the State's coastline.
2016 NSW Pro Surf Series Dates and Locations:
Carve Pro - Maroubra Beach, NSW 15-17 January, 2016
Telstra Stores Tweed Coast Pro - Cabarita Beach, NSW 1 - 4 Feb 2016
Central Coast Pro - Avoca Beach, NSW 9 - 12 Feb 2016
Komunity Project Great Lakes Pro presented by Rockstar Energy Drink - Boomerang Beach, NSW 15 - 18 Feb 2016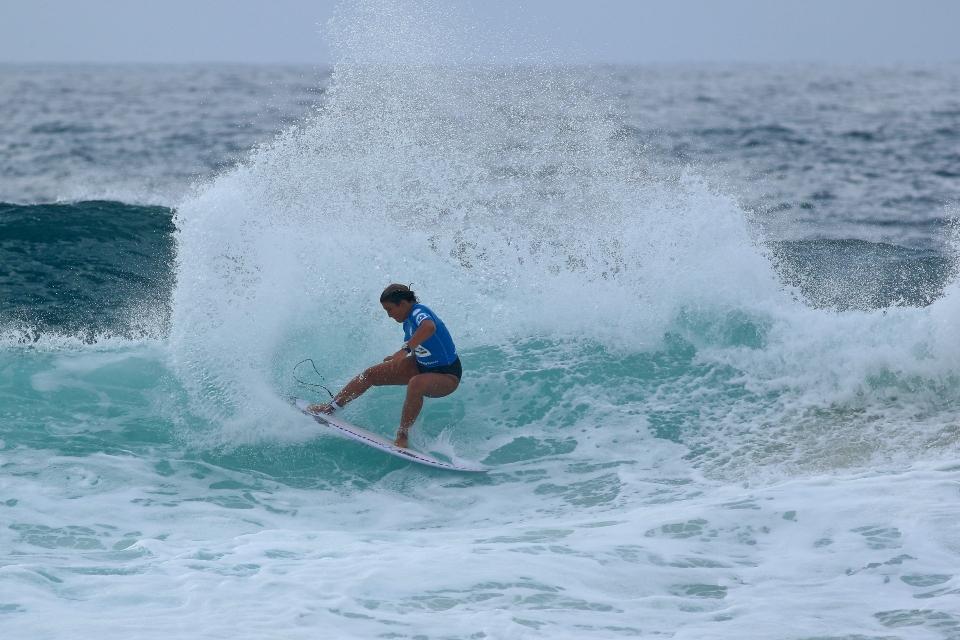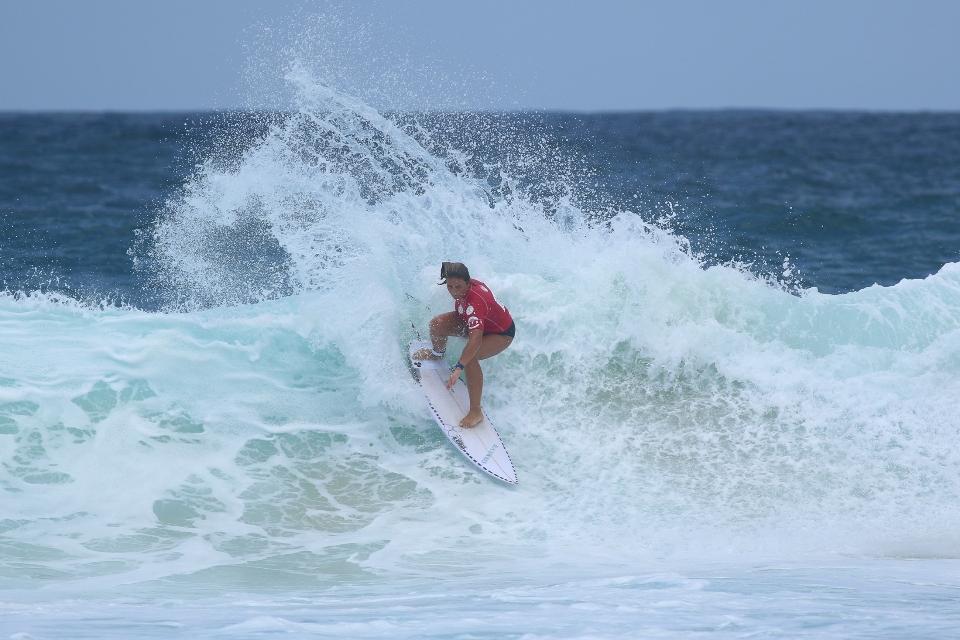 Holly in action this week - photos by Ethan Smith/Surfing NSW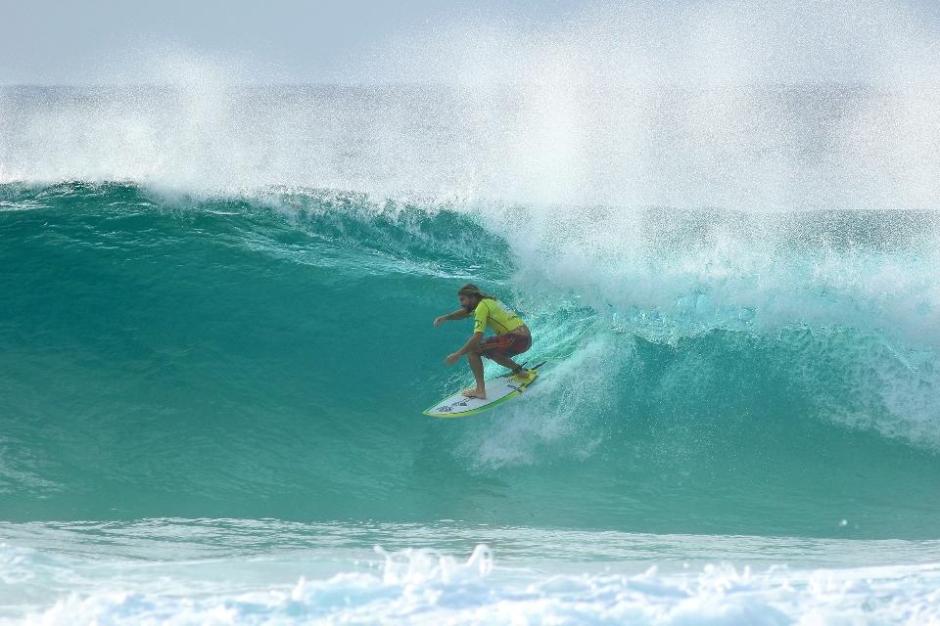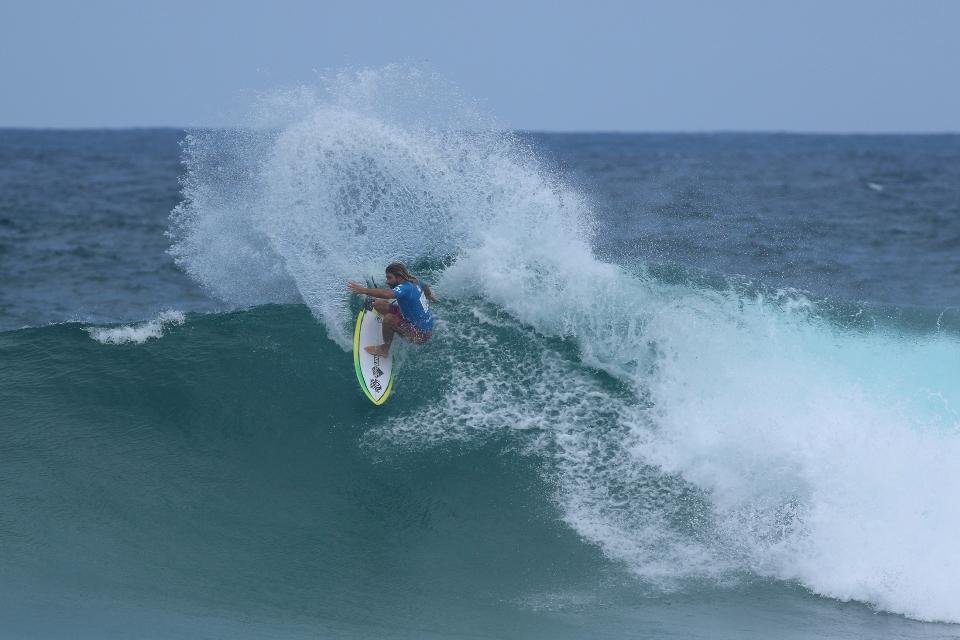 Wade during Komunity Project Great Lakes Pro presented by Rockstar Energy Drink - photos by Ethan Smith/Surfing NSW
Report and Photos by Ethan Smith/Surfing NSW, 2016.