March 17 - 23, 2013: Issue 102
Give-Get Given Bushcare at Barrenjoey – March 10th, 2013
Last Sunday Barrenjoey dunes and the green areas close to Pittwater and the beach had one of their most successful Bush Care days in removing that weed so much of our area is plagued by, Aspargus Fern as part of the Give/Get-Given program currently underway nation wide which in Sydney is sponsored by Optus.
From their website: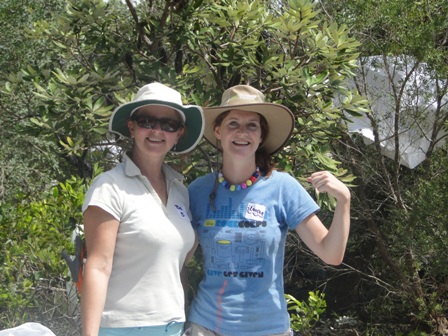 Optus RockCorps is a partnership between Optus and RockCorps to engage, empower and celebrate youth giving back. Give 4 hours volunteering and Get Given 1 ticket to the Optus RockCorps Concert. It is the only way to get into the hottest show of the year. Optus believes in the power of giving back and the change people can make in their communities, and RockCorps' mission is to move a generation to change the world - and this is your chance to do just that. All you need to do is register and find a project that works for you. It will be the best thing you do today!
On the March 10th project:
Ever fantasised about being Indiana Jones? Chopping your way through overgrown vines and climbing through the wilderness, never knowing what hidden treasures you could uncover? Well this is your chance! OK, so you may not find the Temple of Doom but the dunes at Palm Beach sport some rather impressive weed overgrowth which is preventing the native bush from growing happily and healthily. Our expedition goal is to wrestle away these weeds threatening to take over the north end of the beach - grab your hat and come help protect the native plant community!
Optus RockCorps produces some of the hottest gigs in the music calendar. You can't buy a ticket. You can't win a ticket. You have to earn a ticket.
The concert those who toiled on Sunday will attend is at the Hordern Pavilion on April 11th and will feature The Script, Tinie Tempah and Guy Sebastian.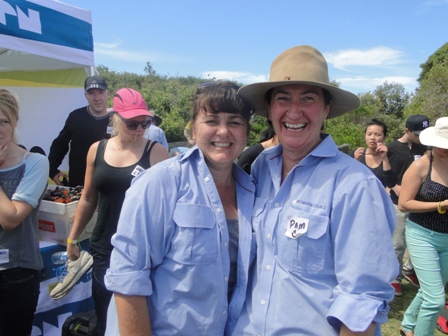 During the week we contacted the ladies who co-ordinate and work at so many of local Bush Care activities, Marita Macrae of Pittwater Natural Heritage Association and Sonja Elwood of Pittwater Council to find out how it all went and where this great initiative has sprung from;
Great event, kids awesome, 110 approx. turned up. In my group of 30 they came from all over - Blue Mountains, Baulkham Hills, Ryde, Fairfield, Bankstown, Central Coast, and Manly. Sonja Elwood.
The RockCorps team of 110 volunteers removed about 100 bags of Asparagus Fern from Barrenjoey Dunes on March 10. This wonderful result contributes to the Pittwater Estuary Care project, which targets Asparagus Fern and cares for salt marsh areas around Careel Bay. The project is funded by a grant to Pittwater Natural Heritage Association from Hawkesbury Nepean Catchment Management Authority. RockCorps is funded by Optus.
Several PNHA members worked alongside the RockCorps and we rejoiced to see such a happy enthusiastic group of mainly younger people getting stuck into this awful weed.
A big thank you to Optus for making this possible. Marita Macrae PNHA
Bushcare Days in Pittwater are always listed on our Community News page, and overseen by Helen Dewis if you need any information about how to join in or simply turn up at the listed places and times. There is also an oppurtunity to stay at the YHA for less then price of a pizza if you put your hands to a few hours worth of Bushcare Custodianship listed on our Events page coming up.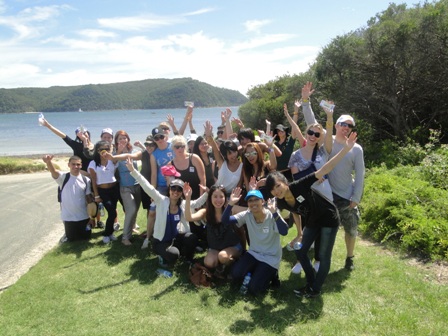 Future opportunities to Give/Get-Given prior to the April concert are listed here: www.optusrockcorps.com.au/get-involved/projects
You will definitely feel better for getting involved; it's great exercise, you're investing in your community and all the wildlife that lives in these places and in a way, investing in yourself too by letting yourself....give back.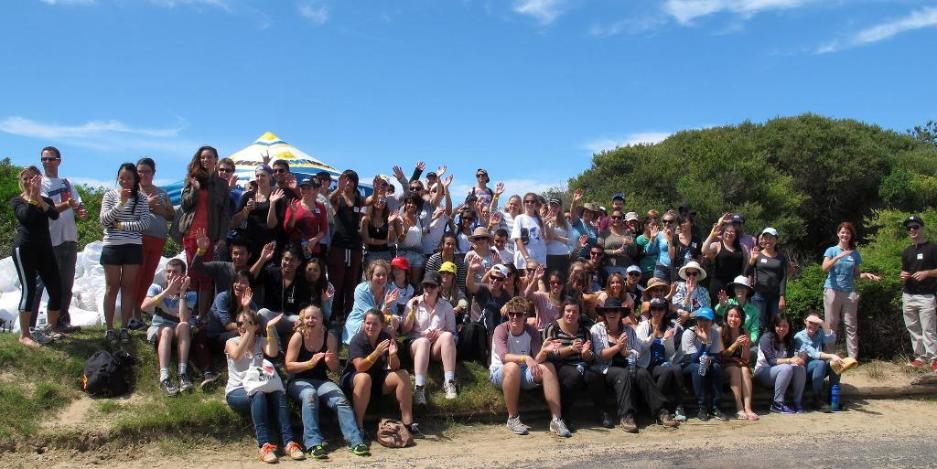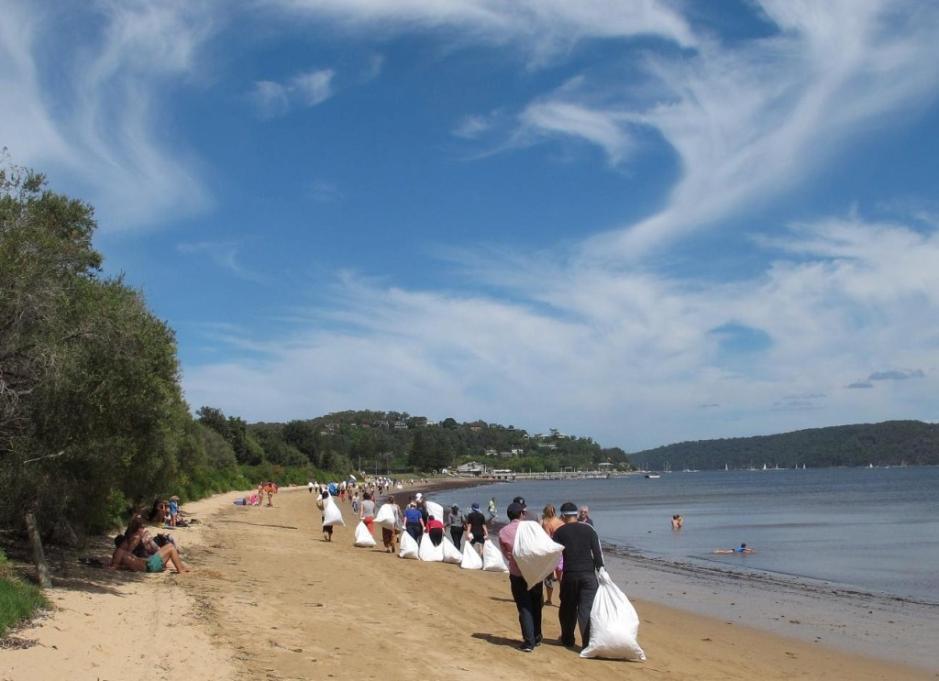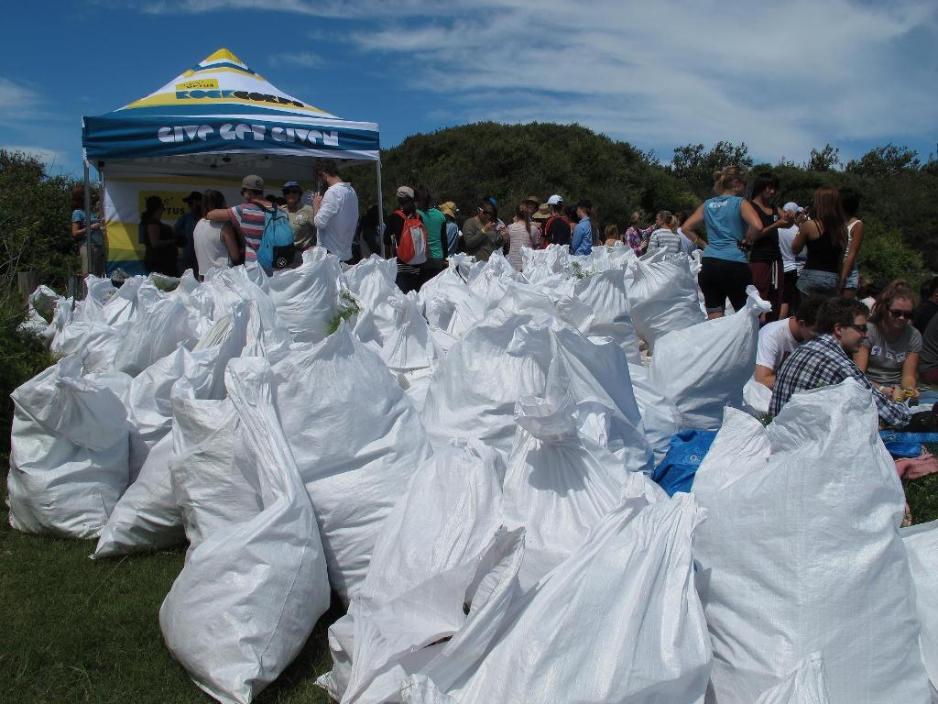 All Photos courtesy of Marita Macrae and Sonja Elwood, 2013. Video Courtesy of Pittwater Eco Warriors, made by John Illingsworth, 2013