February 28 - March 5, 2016: Issue 253
'Battle of the Bends' Hybrid Match Set to Rock Rat Stadium Next Weekend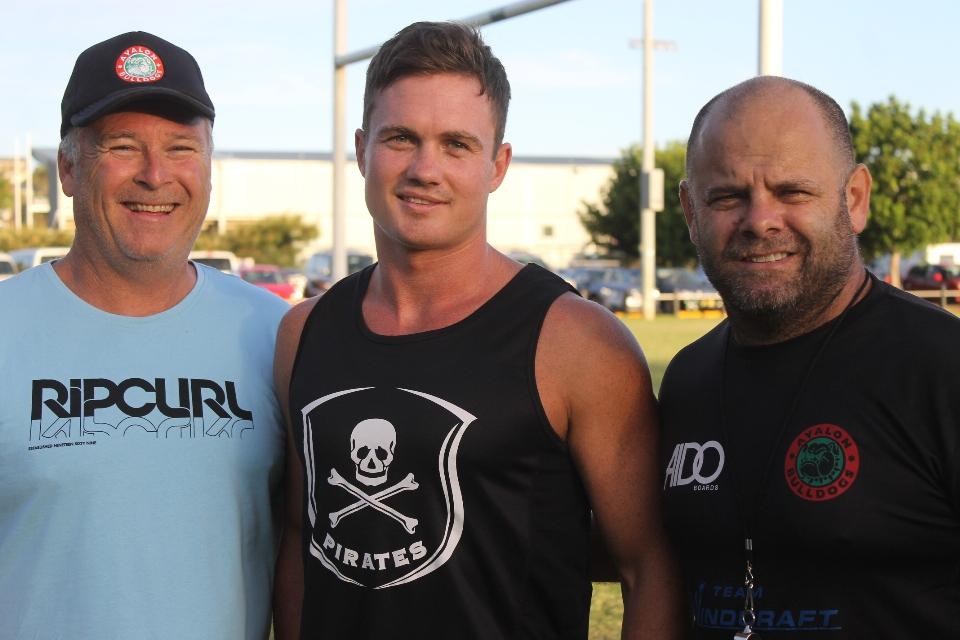 Avalon in training for Hybrid match: President Michael Birthwitsle, Captain Ryan Evans and Gaven Sheehan
In March 2014 a match between long time trophy winners in every grade of rugby union, the Newport Breakers, and the equally successful rugby league club, the Avalon Bulldogs, was postponed due to a thunderstorm that moved in, mid-match, and wouldn't go away until all players were off the field.
In March 2016 the boys are going to have another try, no pun intended - and have scheduled a Hybrid extravaganza for Saturday March 5th, where the still unanswered question may be resolved of which code is better, or not. Whoever has the most points by match end it will be rugby that is the winner with this showcase for both codes bound to attract the interest of those who may not frequent these green fields of endeavour as both clubs are raising funds for the Starlight Foundation.
Added incentive is a few legends appearing in the list of players for the Avalon squad, such as Cliff Lyons and Manly premiership-winning prop Mark Bryant.
Newport has been gearing themselves up for the match with training on Tuesday's for those who want to play in the Hybrid match, as well as regular training on Thursdays. The Breakers season opens April 2nd with their very popular Family Day at Porters Reserve and Newport Vs. Hills.
The March 5th game at Warriewood is to be preceded by a match between the Warringah Rats and the Manly Marlins. The Warringah Rugby Club has a number of teams including Mens Grade (1-4), Colts (1-3) and a Women's team (the Ratettes). On Saturday February 27th men's and women's teams completed the Summer series of Sevens Rugby with wins in the 44th Annual Kiama Sevens tournament.
The weather forecast for Saturday March 5th?: 31 degrees, sunny, humidity at 57% with a 10% chance of rain and a 19 klm wind.
For those who'd like to read the rules for a Hybrid Match you can visit: hybridrugby.com/rules-of-hybrid-rugby
We have a footy bonus this Issue in Bulldogs Life Member, and stalwart of over 40 years, Paul Collins sharing a few insights into the culture at Avalon as Profile of the Week. For Mr. Collins, 'we're not here for personal gain, we're here for the kids'.
Tickets are a mere $5.00 for adults and a gold coin donation for youngsters. Sure to be a wonderful few hours of pre-season inspiration and a must-see for all players of footy, their supporters and families, whatever your code.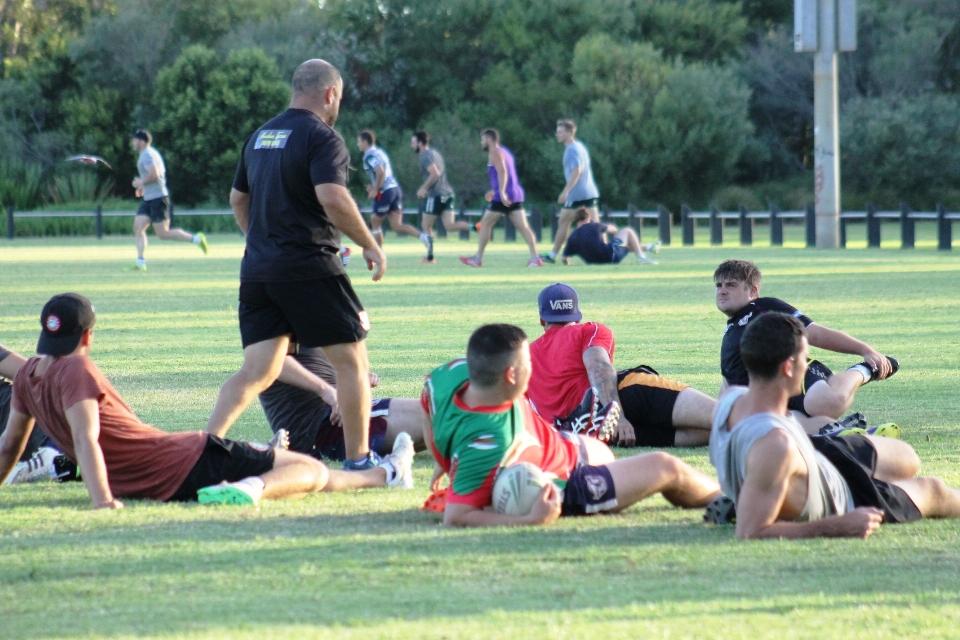 Pittwater's Future Down to A Numbers Game? Warringah's Bid to Have it ALL Revives New/Old One Council Proposal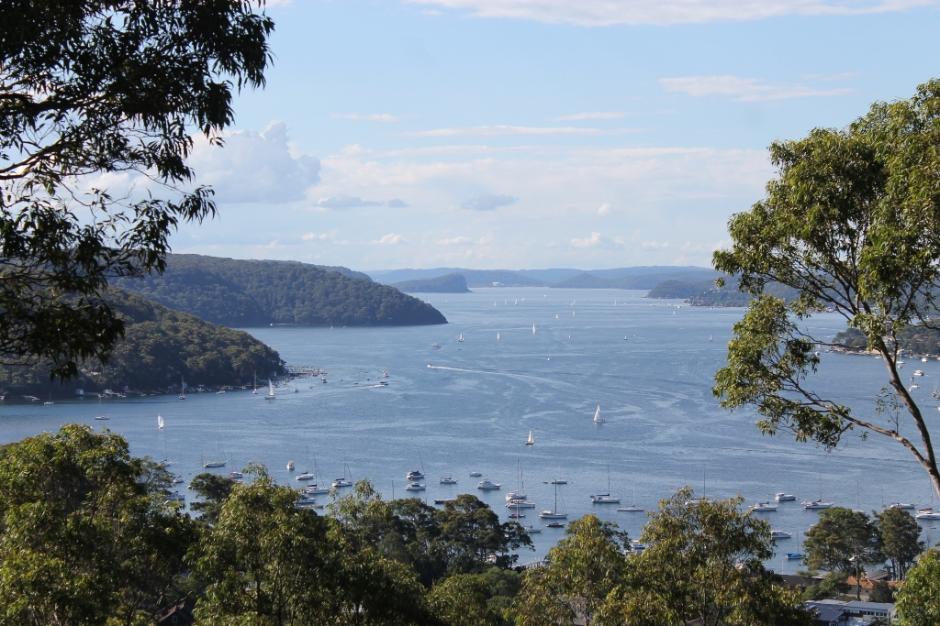 In an Extraordinary Council Meeting held on Saturday February 27th Pittwater Councillors, after much debate where every Councillor announced their continued absolute preference for Pittwater to stand alone, the task at hand, to decide on submitting a more comprehensive Merger Proposal Submission was passed - a document for a Pittwater Council encompassing parts of Warringah as previously selected as the second option, if forced, will be submitted by 5 p.m. today - the last day for Warringah and Pittwater residents to upload their responses to what is outlined in LOCAL GOVERNMENT ACT 1993 - SECT 263 (3):
(3) When considering any matter referred to it that relates to the boundaries of areas or the areas of operations of county councils, the Boundaries Commission is required to have regard to the following factors:
(a) the financial advantages or disadvantages (including the economies or diseconomies of scale) of any relevant proposal to the residents and ratepayers of the areas concerned,
(b) the community of interest and geographic cohesion in the existing areas and in any proposed new area,
(c) the existing historical and traditional values in the existing areas and the impact of change on them,
(d) the attitude of the residents and ratepayers of the areas concerned,
(e) the requirements of the area concerned in relation to elected representation for residents and ratepayers at the local level, the desirable and appropriate relationship between elected representatives and ratepayers and residents and such other matters as it considers relevant in relation to the past and future patterns of elected representation for that area,
(e1) the impact of any relevant proposal on the ability of the councils of the areas concerned to provide adequate, equitable and appropriate services and facilities,
(e2) the impact of any relevant proposal on the employment of the staff by the councils of the areas concerned,
(e3) the impact of any relevant proposal on rural communities in the areas concerned,
(e4) in the case of a proposal for the amalgamation of two or more areas, the desirability (or otherwise) of dividing the resulting area or areas into wards,
(e5) in the case of a proposal for the amalgamation of two or more areas, the need to ensure that the opinions of each of the diverse communities of the resulting area or areas are effectively represented,
(f) such other factors as it considers relevant to the provision of efficient and effective local government in the existing and proposed new areas.
During the week, Warringah Council stated its intention to continue to push for a one northern beaches council of Manly-Warringah- Pittwater, under LOCAL GOVERNMENT ACT 1993 - SECT 218E, whereby a proposal may be initiated by:
1) A proposal may be made by the Minister or it may be made to the Minister by a council affected by the proposal or by an appropriate minimum number of electors.
(2) An appropriate minimum number of electors is:
(a) if a proposal applies to the whole of one or more areas, 250 of the enrolled electors for each area or 10 per cent of them, whichever is the greater, or
(b) if a proposal applies to part only of an area, 250 of the enrolled electors for that part or 10 per cent of them, whichever is the lesser.
No Public Inquiry Registration for this new submission is on the Council Boundary Review website page listing this new/old proposal at present, and no proposal itself is as yet available to view other than a letter dated February 23rd from the Acting General Manager of Warringah stating the proposal will be forwarded in coming days.
The Proposal was not there by February 28th, 4 a.m. either.
Written submissions may already be uploaded though, and can be until 5 p.m. April 8th, 2016 - one was on Thursday morning.
The prospect of new discussions and new proposals has delighted some Pittwater residents who are already outlining their own alternative proposal, on a model based on incorporating those edges of Pittwater where Warringah residents have expressed a long held wish to be part of Pittwater. These would still fail the 'scale and capacity' test though.
Vehement rejection of the idea, mixed with a query as to why Warringah residents haven't been presented with anything other than what those employed by or voted to represent them want for themselves has also been a hot topic for discussion.
Anger over rifts being caused or the way all residents, whether from Pittwater, Warringah, Hunter's Hill, Mosman or the back of Bourke have been and are being treated is a persistent theme too.
Others are wondering when, or even if, LOCAL GOVERNMENT ACT 1993 - SECT 218F - (iii) or (b) - will happen:
(3) For the purpose of examining a joint proposal of 2 or more councils for the amalgamation of two or more areas under section 218A, the Boundaries Commission or Departmental Chief Executive, as the case requires, must seek the views of electors of each of those areas:
(a) by means of:
(i) advertised public meetings, and
(ii) invitations for public submissions, and
(iii) postal surveys or opinion polls, in which reply-paid questionnaires are distributed to all electors, or
(b) by means of formal polls.
After half a decade of debate, meetings and reports, so far, the process continues.
On Friday Premier Baird reiterated support for the model of two balanced councils of equal number and size for the northern beaches, something that would establish equality for all rather than what has been rejected and fought against in the past, and will be again, even if with disparate numbers from the outset.
Friday February 26th was also the day Minister for Local Government Paul Toole announced the appointment of the Boundary Commission, announcing former NSW Auditor-General Bob Sendt has been appointed as Chairman of the NSW Boundaries Commission, and other members of the NSW Boundaries Commission as Councillor Rick Firman OAM (LGNSW nominee), Councillor Lesley Furneaux-Cook (LGNSW nominee) and Ms Nataša Mitic (OLG).
Pittwater residents, whatever their personal and private preference is, have until 5 p.m. today, February 28th, to voice that preference.Submissions should refer directly to the proposal and submission authors are encouraged (but not required) to focus on one or more of the factors in section 263(3) of the Act.
The proposal relating to Pittwater Council merging with part of Warringah Council and details regarding the process being undertaken, can be located at: www.councilboundaryreview.nsw.gov.au/proposals/pittwater-and-warringah-councils
Make a Submission regarding the Pittwater-Warringah (part of) Proposal HERE
The Manly-Warringah-Pittwater proposal may be listed here, perhaps relatively soon:www.councilboundaryreview.nsw.gov.au/proposals/manly-pittwater-and-warringah-councils/#proposal
Submissions will remain open for this proposal until April 8th, 5p.m.
The next Pittwater Council Meeting is scheduled for Monday, March 7th, 2016. The consensus of all Pittwater Councillors is there may be much to discuss.
Pittwater Council is now making publicly available the 162 page document that has been prepared to comprehensively address the criteria outlined above, and that will be submitted today. This should be available on their website this week.
Keep up to date during this time by subscribing to Pittwater Council's newsletters or liking the Pittwater Council or I Love PittwaterFacebook pages, where news and updates you may not see elsewhere, ever, is freely, and instantly, available.
Sydney Wildlife's facility at Waratah Park: For All Creatures Great and Small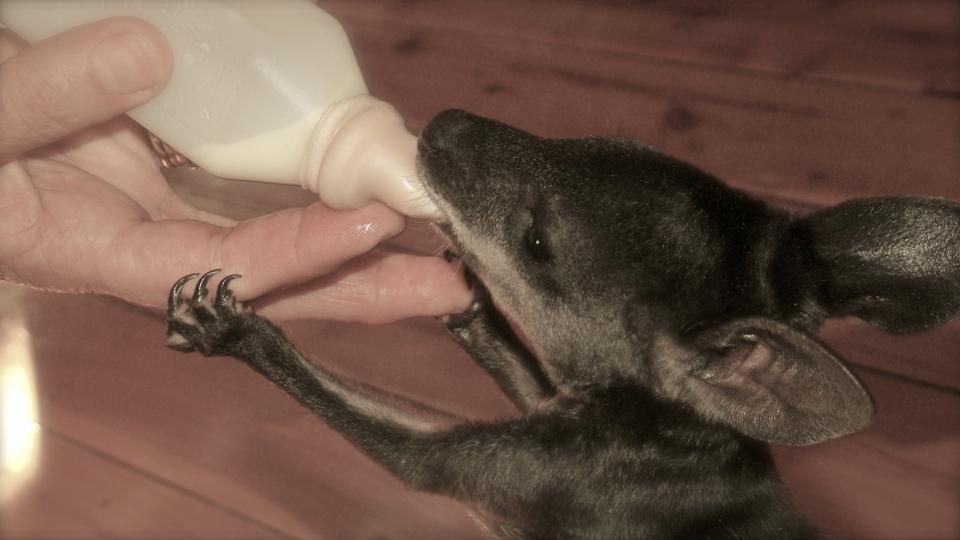 This Thursday, March 3rd, is World Wildlife Day 2016, a day for everyone to think about what they can do to help wildlife under threat from habitat loss and conditions introduced by the species named human: roads with cars going too fast that hit the bounding wallaby or scurrying possum or duck and continue, without stopping, on their way, or their pets, cats and dogs that hunt native wildlife, some to extinction, like the once abundant Pittwater koala, or snakes, ring tailed possums, the wonderful warbling that stems from each tree canopy in feathered splendour.
World Wildlife Day will be celebrated in 2016 under the theme "The future of wildlife is in our hands."
World Wildlife Day is also about celebrating habitat too, reminding all we need to cease the destruction of endangered wild flora too - the trees, the tiny rare orchids, the kinds of soils they require to grow in.
In March 2015 an update about the Sydney Wildlife rehabilitation facility at Waratah Park for macropods (wallabies and kangaroos et al), in the former home of 'Skippy the bush kangaroo', shared some great news on the wonderful work being done by Sydney Wildlife volunteers.
Then the Sydney Storm of April 2015 hit.
More HERE
Pittwater Artists Trail 2016: Autumn Open Studios weekend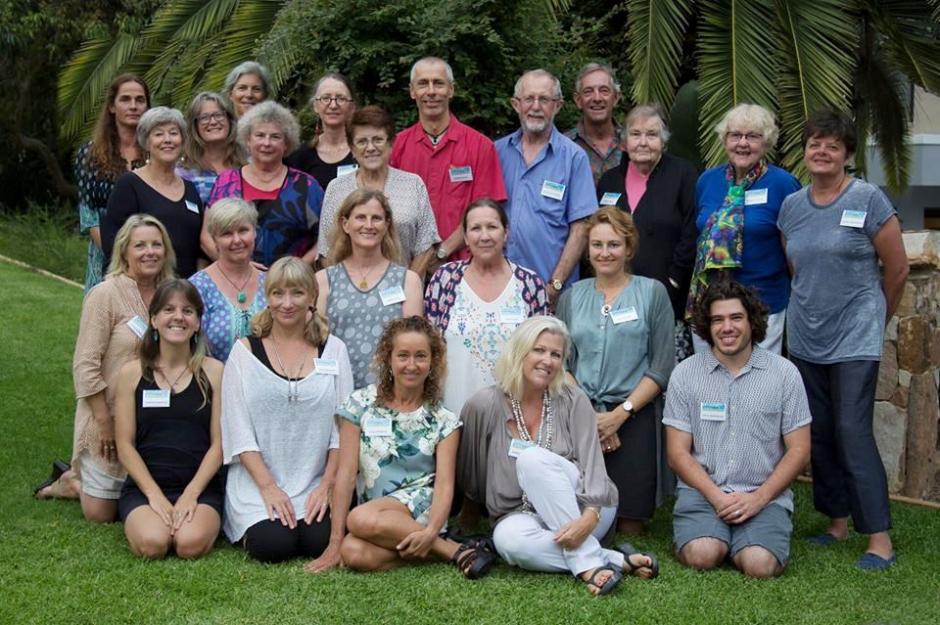 Artists on the 2016 Pittwater Artists Trail - photo by new Pittwater Artists Pamela Pauline
The highly successful Pittwater Artists Trail enters its 6th year of showcasing local professional Artists from 10am – 5pm on Saturday March 5th and Sunday March 6th.
Since its beginning, in 2011, Pittwater Artists Trail has enjoyed incredible support as it upholds its unifying vision, fostering a grass roots community relationship that inspires a sense of connection, shared stories and sales of quality artworks.
With many of these artists demonstrating how they do what they do over the Open Studio weekends, visitors can see what makes each discipline work and speak to the creators in their creative spaces.
There are new Artists who have joined the trail this year, as well as great favourites with new works again throwing open their doors, and some artists are combining in the one studio space so you may meet two at once!
More HERE
Premier League Inaugural Sapphires Shine at Launch of 2016 Season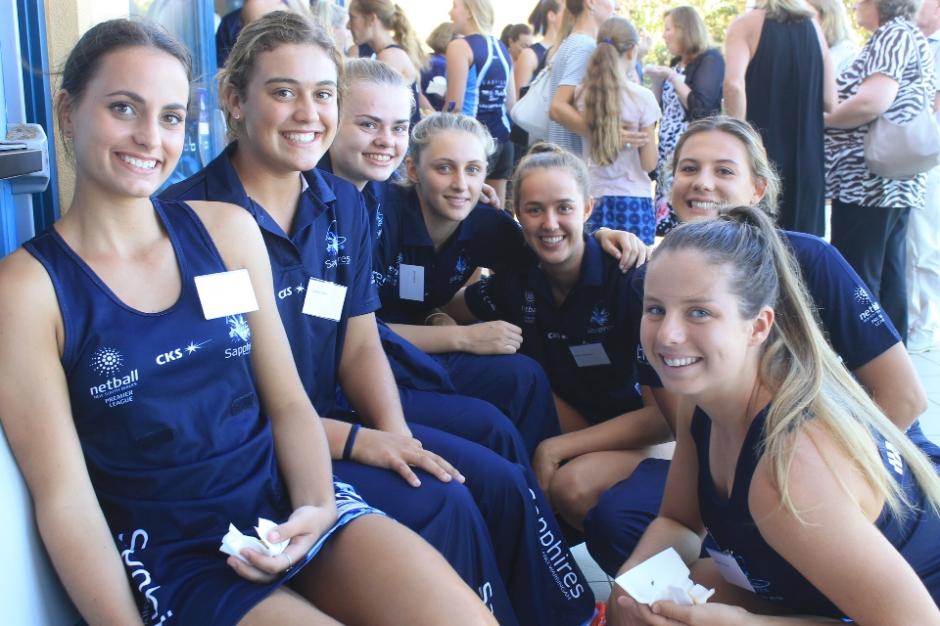 In July 2015 Netball NSW announced the introduction of the Netball NSW Premier League (NNSWPL).
The NNSWPL, which commences in 2016, is a new competition to attract the best current and emerging talent within NSW. Its purpose is to offer a local, elite platform for players, coaches, officials and administrators, and provide bridging opportunities in to the Australian Netball League (ANL) and subsequent ANZ Championship.
Eight successful Franchises were granted an initial two-year NNSWPL Licence, including the brand new Manly Warringah Sapphires.
The NNSWPL will be contested across two Divisions – Opens and Under 20s - with a pre-season match scheduled for both treams this Wednesday, March 2nd.
On Wednesday February 24th the Manly Warringah Sapphires held a launch event to introduce their inaugural Opens and Under 20's teams players, coaches, managers and support team.
2015 Sport Australia Hall of Fame inductee as the 37th Legend of Australian Sport Annie Sargeant OAM, who will fulfill a role as Specialist Shooting Coach with the Sapphires was MC for the evening.
More HERE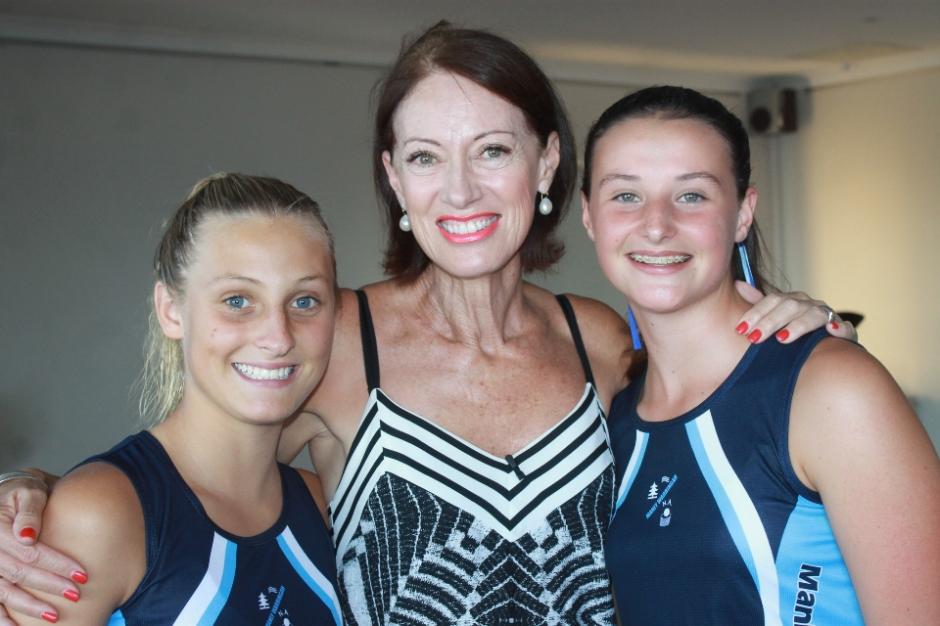 Under 16's girls Skye and Izzy with Annie Sargeant OAM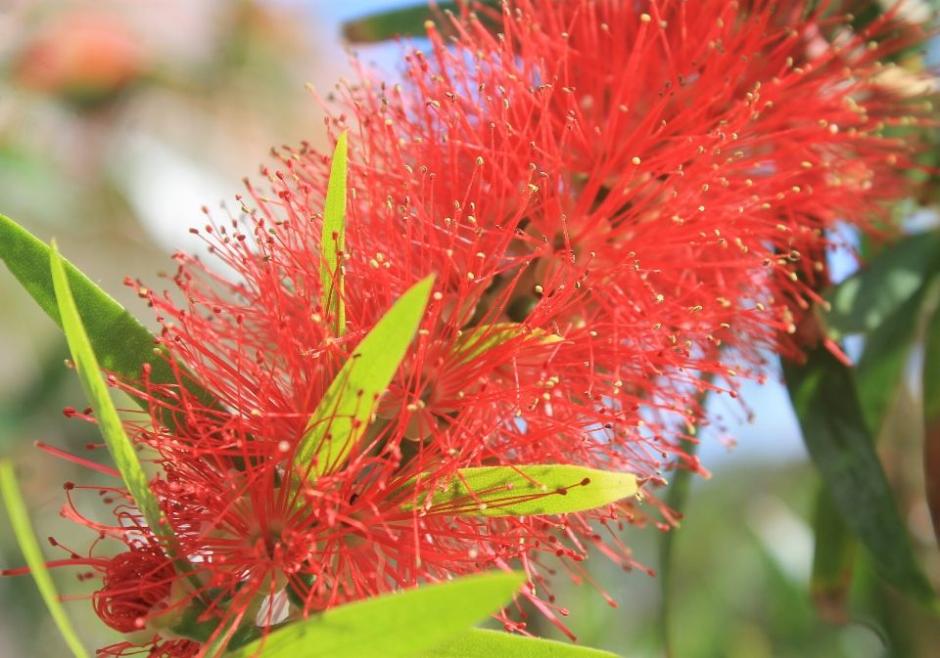 Past Features Archives (pre 2014)
Pittwater Online News was selected for preservation by the State Library of New South Wales and National Library of Australia. This title is scheduled to be re-archived regularly.
Archived Issues (2014 on) may be accessed here: pandora.nla.gov.au/tep/143700