September 7 - 13, 2014: Issue 179
The Royal Prince Alfred Yacht Club's 2014-15 Sailing Season Opening Day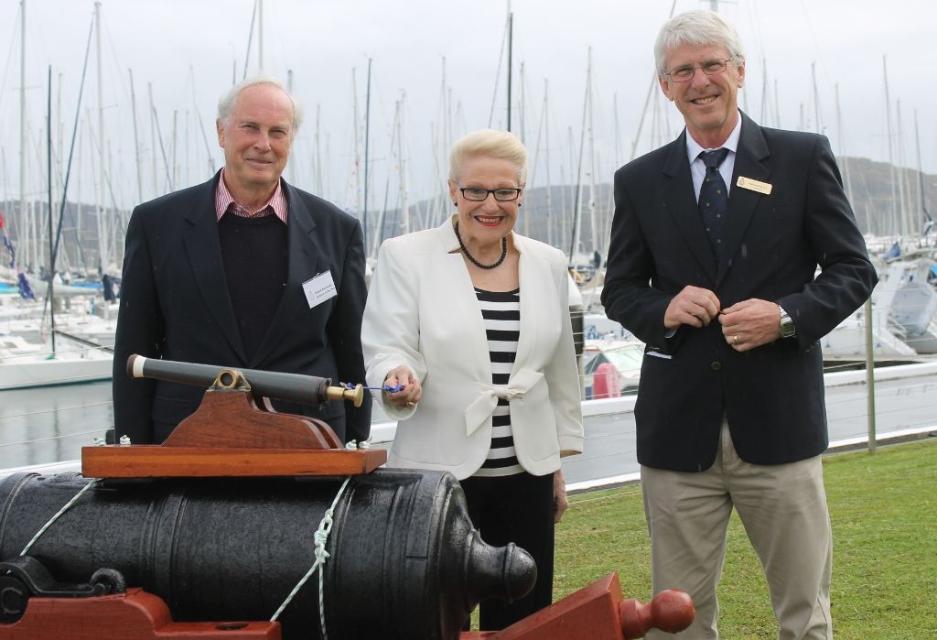 Left to right: David Kennedy - Clubman of the Year, Hon. Bronwyn Bishop and Commodore Ian Audsley - AJG Pic.
There can be no doubt of the contribution the Royal Prince Alfred Yacht Club has made to sailing in Sydney, the building up of Pittwater and aquatic prowess around the world. During Winter we commenced running the a series of articles written by RPAYC members in 1907 which outlined this Club's part in ensuring sailing and even the development of new classes of yachts in Australia continued our nation's maritime heritage.
These have been preceded by insights into Pittwater Regattas, which also stemmed from an early RPAYC member.
The best way we may honour those who are still ensuring Pittwater produces some of the best sailing and sailors is to keep the records going. The records this year will show that one of Australia's oldest yacht club's is still innovating, and still devoted to ensuring that all may fall in love with the ancient art and practice of sailing.
Report HERE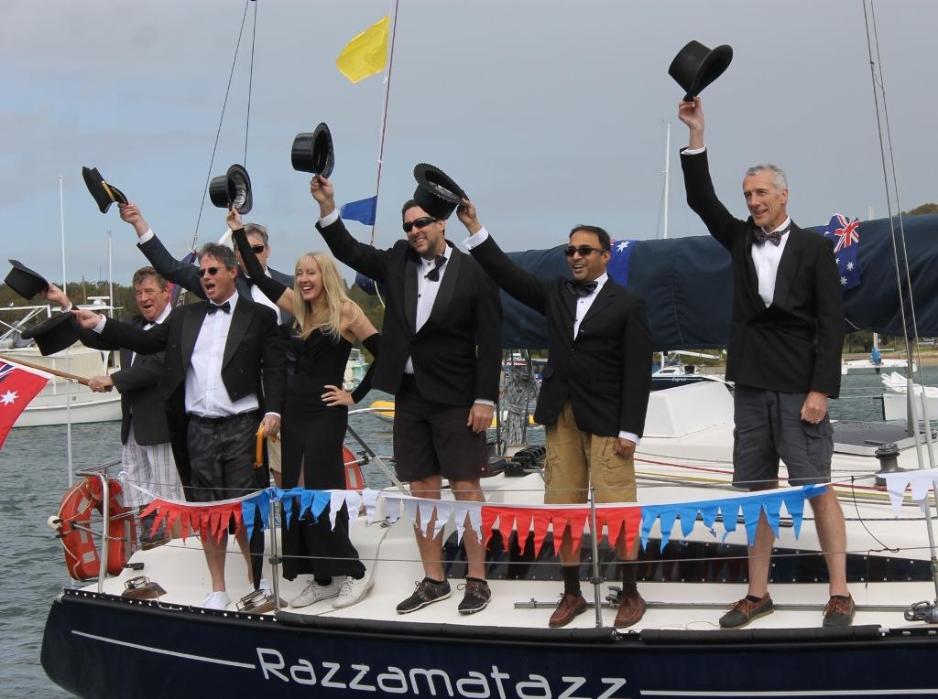 Three cheers for the Commodore of the RPAYC ! The Traditional Sail Past and Saulte.
Avalon Beach SLSC Officially Opens A Wonderful New Clubhouse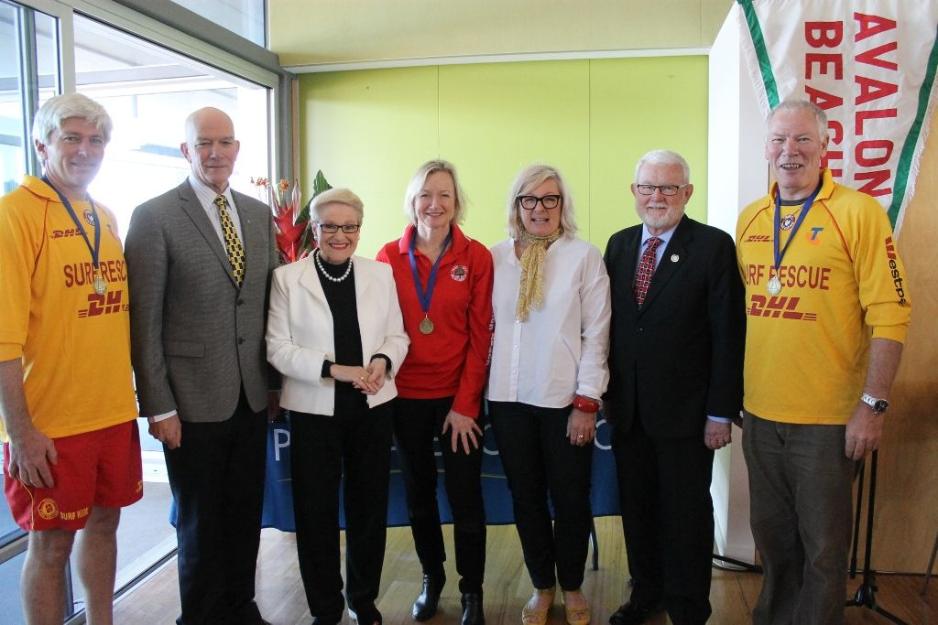 Left to right: Richard Cole - Architect, Graham Ford President (Chair) SLS Australia, Hon. Bronwyn Bishop, MP for Mackellar and Speaker of the House of Representatives, Christine Hopton, President of Avalon Beach SLSC, Mayor of Pittwater Cr. Jacqueline Townsend, Tony Haven Surf Life Saving NSW President and Robert Hopton, Project Director for new clubhouse.
Thousands of Avalon Beach SLSC members, their families and the community visited the southern corner of Avalon Beach last Sunday to walk through the new clubhouse, do cartwheels on the sand if smaller, and marvel at how a building can be kept a surf club in embracing the sea and sky it fronts, and complimenting the landscape it nestles into so that the run of green hills that form the valley of Avalon are where the eyes are lifted to.
The vision of Richard Cole, Christine and Robert Hopton, Pittwater Council and every member of Avalon Beach Surf Life Saving Club who has 'bought a brick', or two, has built large airy rooms that cohesively epitomise functional use and an openness to every tendril of breeze which in many ways is how people define Pittwater itself - big skies, salt air, glorious vistas.
Addresses from Opening and Architect and Project Director's reports HERE
Pittwater Outrigger Members Paddling Hawkesbury Canoe Classic For A Cure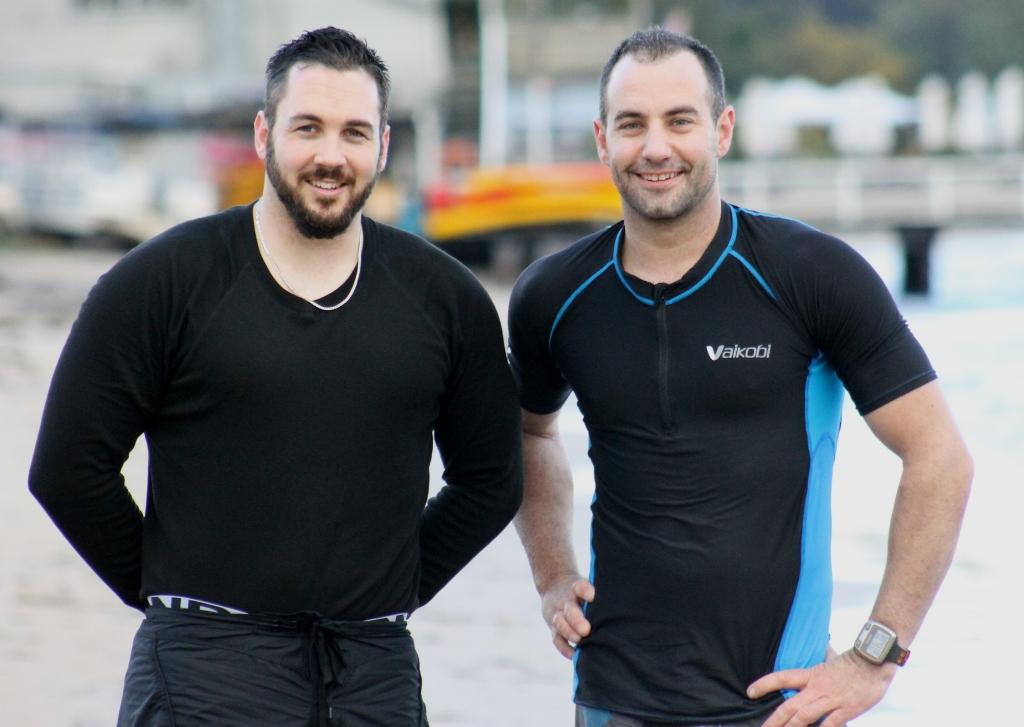 Antony Asquini and Andrew Brown - Pittwater Outrigger Club Members paddling for a Cure for Brain Cancer. AJG Pic.
Cousins Antony Asquini and Andrew Brown lost an adored nephew in June of this year to an aggressive brain tumour. Elijah was just 6 years old.
"We are now competing in the Hawkesbury Canoe Classic in his memory and to lift the spirits of family members. In reality an overnight paddle seems small in comparison to his battles." Andrew explained yesterday.
Andrew and Antony are not only dedicating their 111 kilometre paddle in an OC2 (2 man Outrigger Canoe) to Elijah, they are also seeking to raise funds for the Cure Brain Cancer Foundation - the largest dedicated fundraiser for brain cancer research in Australia that was founded in 2001 by world-renowned neurosurgeon Dr Charlie Teo.
"Brain Cancer receives only 3% of all cancer funding and is the largest killer of children, hardly seems fair. " Andrew said yesterday.
September is childhood cancer awareness month. In Australia 625 children are diagnosed with cancer each year so understanding childhood cancer, improving diagnosis, finding better treatments and support systems for families is vital.
Below is a link to Antony and Andrew's fund raising page of which 100% goes directly to funding research.
Pittwater Lifesavers Going to France 2014 - World Championships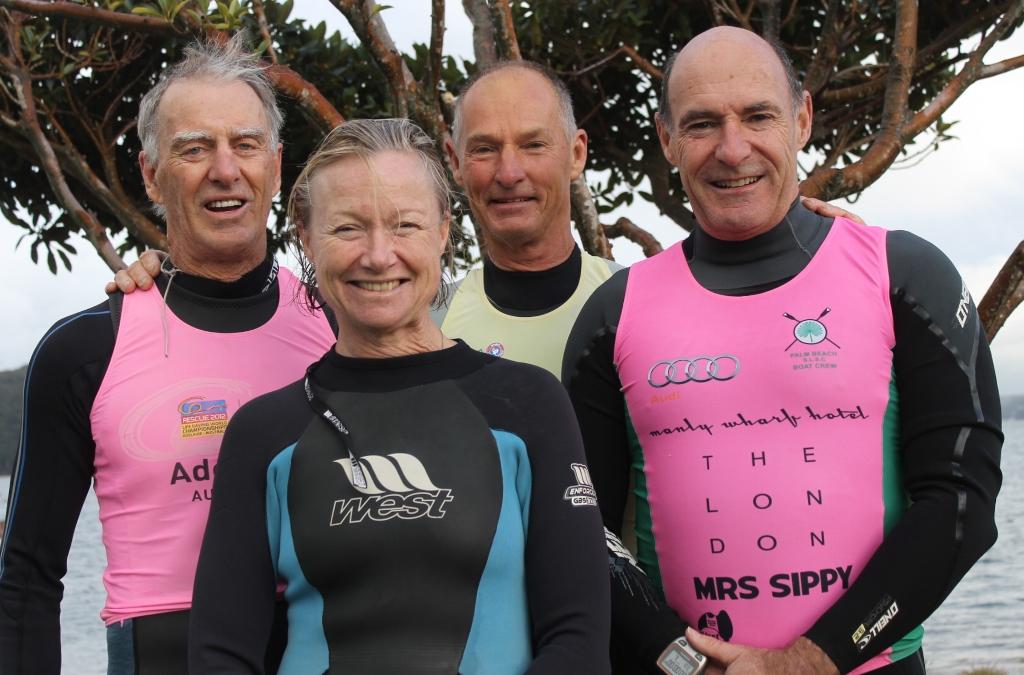 Bob Richardson, Chris Hopton, Chris McGuckin and Gordon Lang - Avalon Beach and Palm Beach SLSC Members going to Masters Competition at France 2014. AJG Pic.
RESCUE 2014, Lifesaving World Championships is the largest international lifesaving sport competition in the world. Almost 100 lifesavers from the Northern Beaches are competing at Montpellier and La Grande Motte from September 13th to 26th.
The Masters Division in Pittwater, a group of Mona Vale, Newport, Avalon and Palm Beach lifesavers who train together year round, are some of the fittest ladies and gentlemen you will meet with surf sports skills that improve with every season - a great reminder of how a passion for lifesaving extends your reach in all areas of your life. The above three gentlemen and lady are travelling to France to compete in the Lifesaving World Championships. Some of their fellow Masters have already departed.
You can keep up to date on their progress on the Rescue 2014 website and Facebook page.
We'll bring you more about our Pittwater Masters next Issue - and will be cheering on them and all our rowers, paddlers, sprinters and swimmers... go Pittwater, go SLS - Sydney Northern Beaches!
Toddy the Intrepid Turtle...!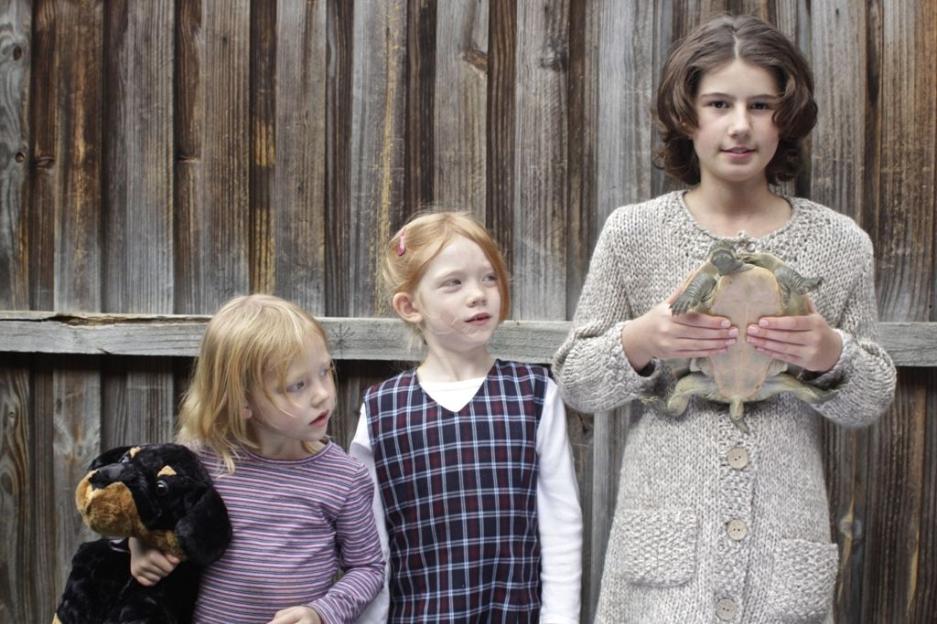 Grace holding Todina with Lupita and Goldie - Picture courtesy Maggie of Menagerie Photographs.
Southern Cross Wildlife Care's Dr. Howard Ralph has one policy - all are welcome, all belong!
The feathered, furred, scaled, finned and any other Australian Wildlife critter you can imagine who need veterinarian care are brought to his hands and from there to a team of voluntary wild life carers to heal before being released back to their home grounds, or air...or waters...
All this is done on a 100% voluntary basis and as shown in a report we ran a few weeks ago in Environment News, wild life carers are saving thousands of lives each and every year. This week, SCW's Lynleigh Grieg, who authors the Critter of the Month Column in Community News, has sent us in a wonderful story about a unique and adored pet - a timely reminder in early Spring that baby critters and other wild life of every kind may be out and about on our roads and in our trees and the grounds beneath them and we all need to keep a caring eye out for them.
We also need to support the work of gentlemen such as Dr. Howard Ralph and Southern Cross Wildlife Care and Sydney Wildlife in their endeavours to turn the tide a little in the impact the human species is having on all other critters around them.
The wonderful story of 'Toddy the Intrepid Turtle by our own Lynleigh is HERE