October 23 - 29, 2011: Issue 29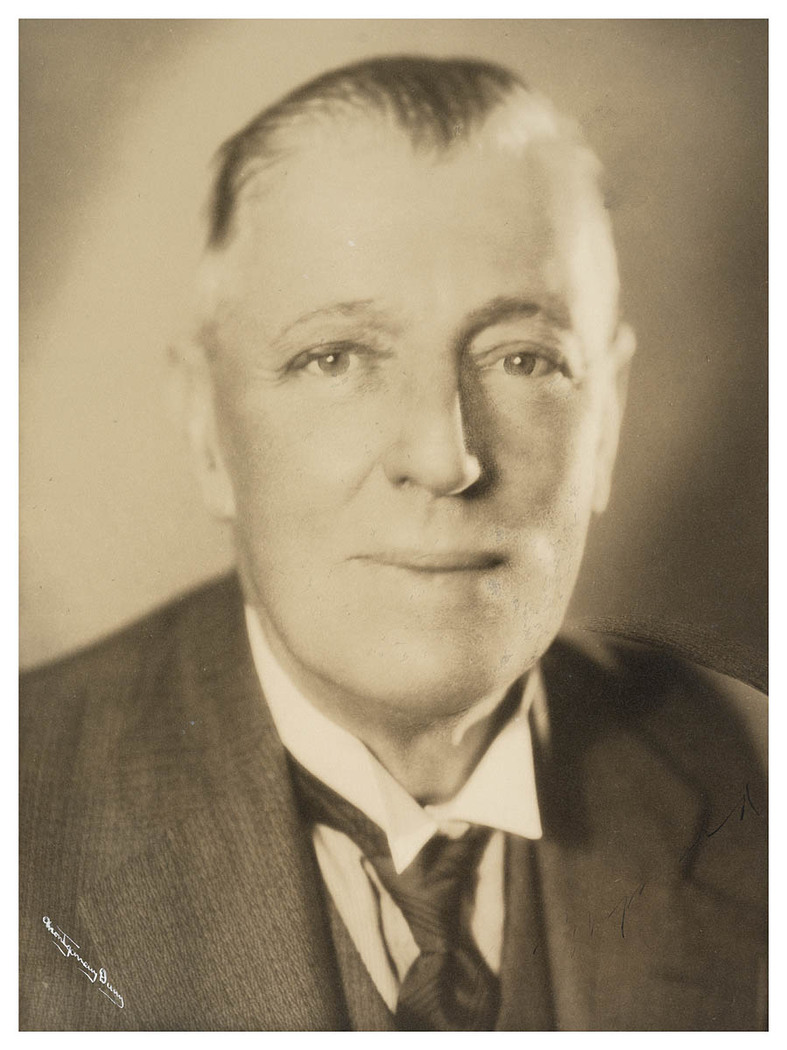 Above: F. V. G. Wymark (signed) by Montgomery Dunn, Digital Order No. a1322006 from Portraits of the Royal Family and Sir Frederick Darley, E. W. O'Sullivan, Sir William Dixson, A. H. Spencer, F. V. G. Wymark] Collection, Date of Work: 1897-1922
Below: 53. Frederick Victor Wymark of Angus & Robertson, Digital Order No. a421053 from Miscellaneous Photographic Portraits Collection, Date of Work: ca. 1877-1918. Both Courtesy State (Mitchell) Library of NSW.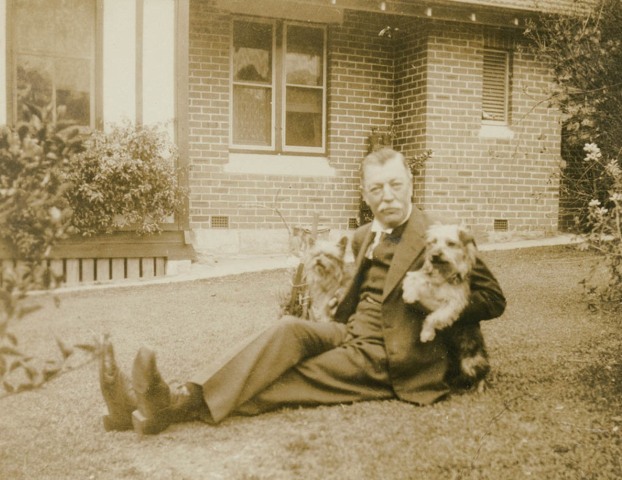 Copyright Pittwater Online News, 2011. All Rights Reserved.
Frederick Victor Grey Wymark
6th October 1872 – 19th October 1942
FVG Wymark was born in Stawell, Victoria, to Frederick George, a schoolmaster from England and his Victorian wife Ann (nee Sykes) . The family moved to Sydney and by age 13 Frederick began working for David Mackenzie Angus who opened a bookselling business in Market Street in 1884. George Robertson joined the business in 1886, establishing what was to become the famous Angus & Robertson partnership.
On October 17th, 1894 he married Emily Sophia McCure . The ceremony was conducted by the Rev. E. Tremayne Dunstan and they had two children, Ada (born 1895) and Charles Frederick (born 1897) who were brought up and schooled at Balmain.
In 1899 when Angus retired, Wymark, who had already been placed in charge of the second-hand section and the Australiana works, brought many of his shares and became a Director in 1907 when Angus & Robertson became a public company.
Described as being 'Tall, fair, blue of eye, big boned, quick-minded and quick-moving', Wymark combined 'the heart of a child' with a businessman's 'faculty of seeing instantly and clearly'. He persuaded his fellow directors to purchase the freehold of the Castlereagh Street shop and the adjoining building. In 1909 he instituted the firm's art gallery where his son Charles later worked.' (1.)
Charles also became a businessman at Church Point where he was granted a lease to run the store, a boatshed and wharf in 1927. Charles remained in this business, hiring and selling boats, originally running a ferry or launch service of some sort, until at least 1954. He and second wife Marjorie, who also had a love of books and recording histories for all who come after, are buried in Wilberforce Cemetery on the Hawkesbury.
Frederick Wymark had a weekender at Church Point too although resided at Rose Bay until his retirement to the Church Point home.
Frederick Wymark's great contribution to Australia was his love of books, tracking down whole libraries of Australian works for David Scott Mitchell (whose bequest of his collection began our own State Library) and Sir William Dixson. Both men readily acknowledged their debt to him for the rarities and unique items he managed to track down and secure for them, and in their bequeathing them to all New South Wales people, for us.
Frederick had a reputation for investigating any offer to peruse works, a habit of nature that secured James Cook's letter on naming the east coast 'New South Wales' and original coloured drawings for John Gould's 'The Birds of Australia'.
His love of old books grew and became a love of medals, coins, portraits, maps, charts, signed letters, in fact almost anything and everything Australian, the wealth of which we would obviously be poorer without. This gentleman passed away at Church Point in 1942.
References;
1. Wymark, Marjorie, 'Wymark, Frederick Victor Grey (1872–1942)', Australian Dictionary of Biography, National Centre of Biography, Australian National University, http://adb.anu.edu.au/biography/wymark-frederick-victor-grey-9206/text16263
Research; in file below.