August 28 - September 3, 2011: Issue 21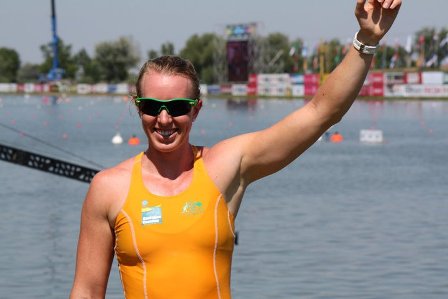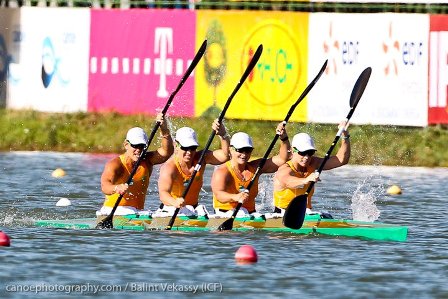 World Championships; Szeged, Hungary
From jo brigden-jones
I had a fantastic time at the World Championships last week. It was the perfect end to a tough season but shows I am on track to achieve bigger and better things. The racing was held in Szeged, Hungary and as kayaking is one of the countries national sports, it drew crowds into the thousands plus most of the races were live on Euro Sport worldwide. The atmosphere was electric and exciting.
My first race was K4 500m and the most important race because we had to finish top 10 to qualify the boat and four positions for Australia at the 2012 London Olympics. We had a new crew that had never raced before so in our third race together in the final we place 5th. This was an amazing result for us as we had only been training as a crew for the past 6 weeks and this was the best result any Australia women's K4 had finished at the World Championships level. Our 5th place also secured a K4 position for the Olympics next year so it was a big relief for the whole team.
I also competed in the K2 200m with Hannah Davis. We did not focus on this event as the K4 was our priority, so little time was spent training in this boat. We went into the race confident and just gave it everything. We ended up placing 3rd in the final which was so exciting as it was both our first medal won at the Worlds Championships. It was such an amazing experience to be on the podium in front of thousands of screaming spectators.
The last race of the regatta was the K1 200m relay, which is always a lot of fun. Our team placed 5th in a quality field, so it was a great way to finish a wonderful week of racing.
My results put me in a good position to represent Australia next year at the London Olympics. The Australian Team will be decided next year based on results at the National Selection Trials held in March 2012. I still have lots of work to do and many improvements to make but it's exciting as my results show that we have a realistic chance of medalling next year. This is my major goal, to win a medal at the Olympics so I will be training my butt off to achieve that.
I am currently in Portugal at a surf and ocean ski competition for a bit of fun. Next week I am heading to London to race in the Olympic Test Event held at Eton Dorny, the course for the 2012 Games. I will race the K1 200m event and it will be a great opportunity to test the waters and prepare for next year.
Here are some links to the racing and post-race interviews from the week. We are in the green and gold boat and wearing yellow singlets.
http://www.youtube.com/watch?v=iFE0s_YWRW4&feature=related
http://www.youtube.com/watch?v=XcFv6WFXYEY&feature=relmfu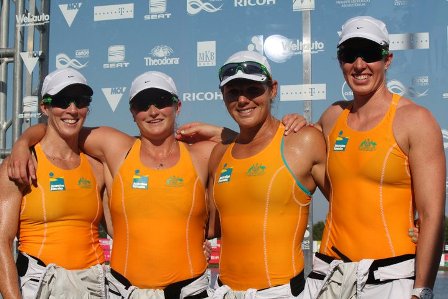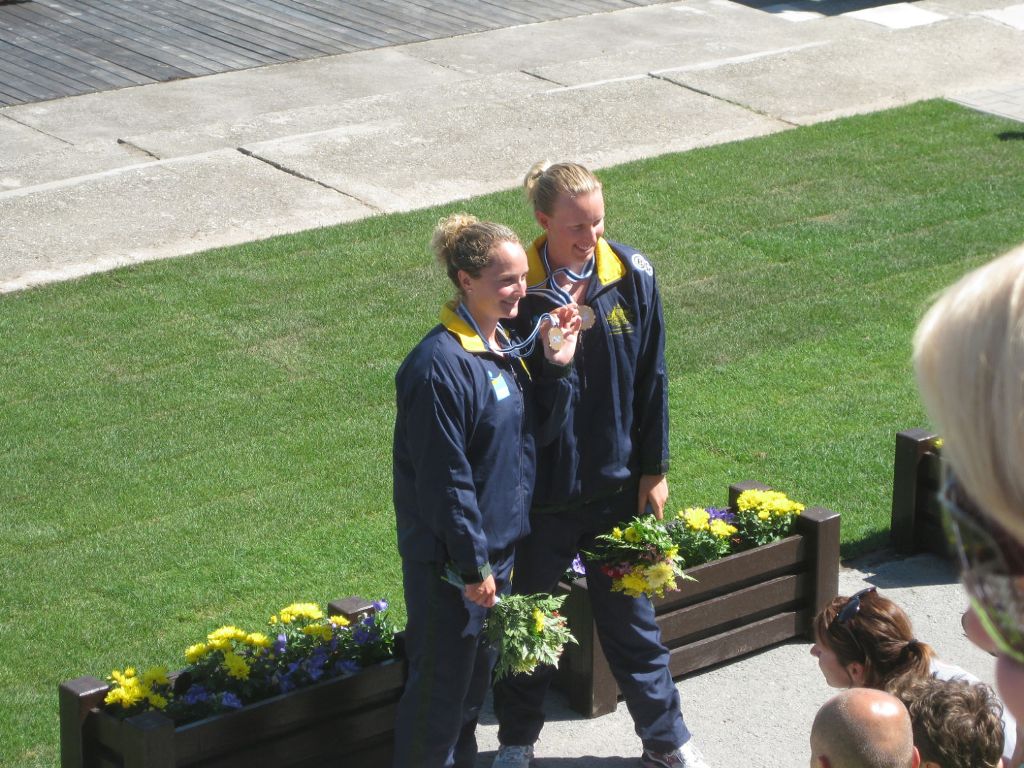 Jo and Hannah on the Podium and the K4 Team Qualifies !