August 26 - September 1, 2012: Issue 73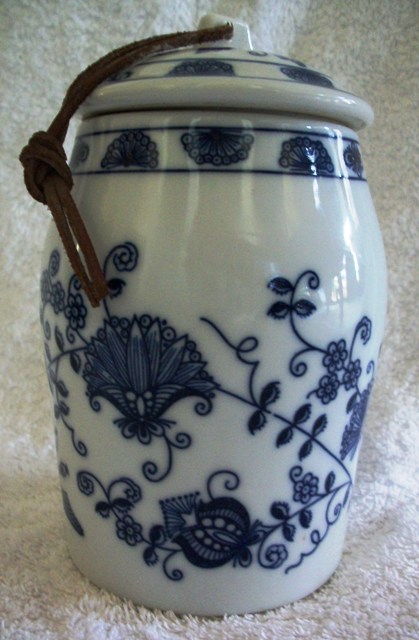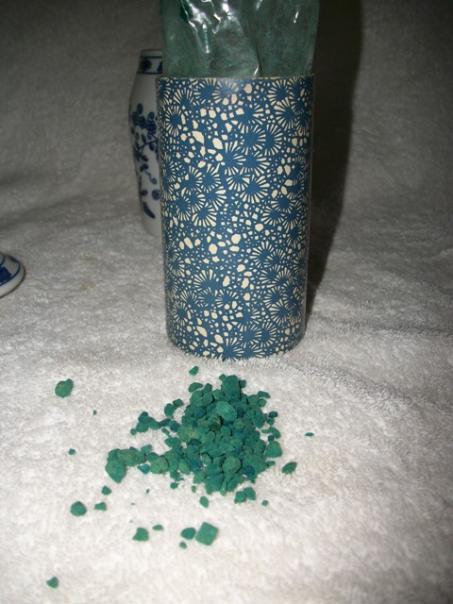 Copyright Pittwater Online News, 2012. All Rights Reserved.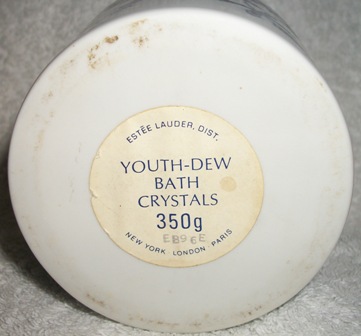 Estee Lauder Youth Dew Porcelain Ginger Jar With Bath Crystals - 1976
"If you have a goal, if you want to be successful, if you really want to do it and become another Estee Lauder, you've got to work hard, you've got to stick to it and you've got to believe in what you're doing." Estee Lauder
This 1976 Estée Lauder porcelain ginger jar with Youth Dew Bath Salts is one of many varying porcelain motifs and containers sold, usually around Christmas each year, as promotional products with added uses after the perfume, bath salts, powders or oils they contained had been finished. Originally sold for $18.50 this, among other Estée Lauder porcelain items and motifs, now form part of collectors items and sell from anywhere between $25.00 US to $150.00US. Other versions with the box and the porcelain still in its packaging are asking $190.00 US.
Youth Dew was released in 1953 as Estée Lauders' first perfume (created by perfumer Josephine Catapano). It was marketed as a bath oil that was also a perfume; women in this era did not readily use perfume for everyday wear but would use perfumed oils by the bottle in their bathwater. In the first year Youth Dew sold fifty thousand, by 1984, the figure had jumped to one hundred and fifty million. It is still sold today by the Estée Lauder company in over 150 countries but only as perfume, talc, lotion and bath oil.
Estée Lauder (July 1, 1906 – April 24, 2004) was an American businesswoman and co-founder, with her husband Joseph Lauder, of Estée Lauder Companies in 1935, her eponymous cosmetics company. Lauder was the only woman on TIME magazine's 1998 list of the 20 most influential business geniuses of the 20th century. Born at home in Corona, Queens, one of nine children born to a Hungarian Jewish mother, Rose Schotz Rosenthal, and a Czechoslovak Jewish father, Max Mentzer. Her parents wanted to name her Esty, after her mother's favourite Hungarian aunt but chose Esther for the birth certificate due to its ease of pronunciation. When her father pronounced Esty, it sounded like Estée, due to his accent.
An interest in her chemist uncle's New Way Laboratories business (Dr John Schotz, a chemist) led to her selling his beauty products to her friends on graduating from High School. She sold his Six-In-One Cold Cream and Dr Schotz Viennese Cream to beauty shops, beach clubs and resorts. One day, as she was getting her hair done at the House of Ash Blondes, Florence Morris, the salon owner, asked Lauder about her perfect skin. Soon, Lauder came back to the salon and handed out four of her uncle's creams and demonstrated how to use them. Morris was so impressed that she asked Lauder to sell her products at her new salon.
Estée met Joseph Lauter when she was in her early 20s. On January 15, 1930, they married. The surname was later changed from Lauter to Lauder. The Lauders's first child, Leonard was born March 19, 1933. They separated in 1939 (when she moved to Florida), but remarried in 1942. They had a second son, Ronald. The couple remained married thereafter until his death in 1982. During 1948 she persuaded the bosses of New York City department stores to give her counter space at Saks Fifth Avenue. Once there she utilized a personal selling approach for which she is considered a pioneer in a number of products and marketing tools; giving samples to customers, a promotion now known as "gift with purchase", have become industry staples. Decades before viral marketing became mainstream, she ran word-of-mouth campaigns. Her oft-repeated slogan was "telephone, telegraph, tell a woman." Her success is attributed to an insistence on personal interaction with customers, a practice she continued throughout her successful career. Even after forty years in business, Estée Lauder would attend every launch of a new cosmetics counter or shop. She would give her famous friends and acquaintances small samples of her products for their handbags; she wanted her brand in the hands of people who were known for having "the best". Princess Grace of Monaco once said, "...I don't know her very well, but she keeps sending all these things".
Estée Lauder is a heroine to many women for her business sense and determination. Aged 97, Lauder died of cardiopulmonary arrest on the April 24, 2004 at her home in Manhattan. The company is still majority owned and run by the Lauder family. This company is also associated with the now worldwide Breast Cancer Awareness campaigns, launched in 1992 by Evely H. Lauder who co-created the "Pink Ribbon" with SELF magazine as a symbol of breast health, raising millions of dollars since then for the breast Cancer Research Foundation.
The history of perfume began in ancient Egypt and was further developed by Arab cultures. The word is derived from the Latin word, 'per fumus', meaning 'through smoke', points to the Latin development of Perfumery, or the art of making perfumes. The basic ingredients and methods of making perfumes are described by Pliny the Elder in his Naturalis Historia. Perfume and perfumery also existed in East Asia, much of its fragrances incense based. The world's first recorded chemist is a person named Tapputi, a perfume maker who was mentioned in a Cuneiform tablet from the 2nd millennium BC in Mesopotamia. Hungarians introduced the first modern perfume made of scented oils blended in an alcohol solution in 1370 at the command of Queen Elizabeth of Hungary. This was known throughout Europe as 'Hungary Water'.
The history of bath salts stems from 2,700 BC, when the Peng-Tzao-Kan-Mu, the earliest recorded pharmacology book was published in China. A large section of this volume is dedicated to an exploration of salt mining and usage. More than 40 varieties of salt are described along with directions for usage and extraction. Hippocrates encouraged his fellow healers to make use of salt water to heal various ailments by immersing their patients in sea water. The ancient Greeks continued this, and in 1753 English author and physician Dr. Charles Russel published "The Uses of Sea Water". Bath salts have been developed which mimic the properties of natural mineral baths or hot springs and when added copiuously to bathwater create a sense of lightness just as any high salt liquid.
This porcelain jar holds the discontinued and some sources state rare Youth Dew Bath Crystals. Although these are at least 36 years old they still give off quite a potent scent and turn the water a green-blue when added. Other Estee Lauder porcelain such as 'Country Garden' and Art Deco swirls and motifs continue to be traded worldwide by those with a keen interest in all things make-up and perfume orientated or even by those who collect promotional keepsakes.
Estée Lauder (person). (2012, June 8). In Wikipedia, The Free Encyclopedia. Retrieved from http://en.wikipedia.org/w/index.php?title=Est%C3%A9e_Lauder_(person)&oldid=496547595