September 22 - 28, 2013: Issue 129
Elly Willan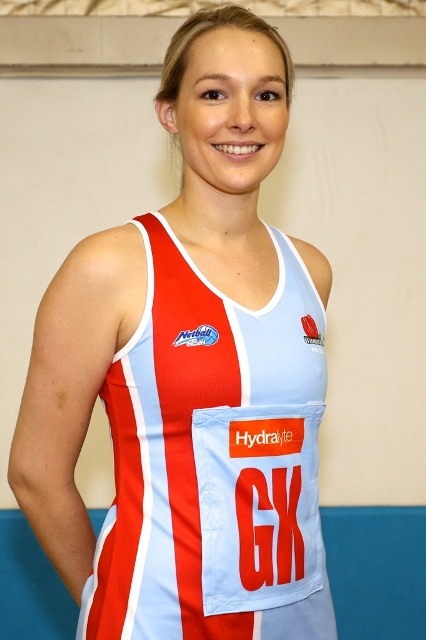 The sport of Netball is played by more than 20 million people in more than 80 countries. Three major competitions take place internationally: the quadrennial World Netball Championships, the Commonwealth Games, and the yearly World Netball Series. In 1995, netball became an International Olympic Committee recognised sport. In Australia it is the sport played by more girls and women than any other and affords an opportunity for fun, to keep fit and to meet people who are walking other paths, some of them becoming lifelong friends.
In NSW's State League players compete for what is called The Waratah Cup. There is also a National Netball League where state teams compete with Netball NSW Blues and Netball NSW Waratahs, comprising some of the best players from around our state. The Netball NSW Waratah's have consistently done well and this year played in the ANL final against the Victorian Fury.
The Manly Warringah Netball Association has in Elly Willan a lady whose passion for this sport, the camaraderie it brings for all girls and women, while applying herself 'To learn as much as possible and put it into practice' someone we may all be proud of.
Although her down to earth nature would not credit it, Elly is an inspiration to many younger players, beginning as a 'Netta' herself. She does, however, prove that not all 'captains' are sailing on the oceans. Some of them are defter on netball courts;
Where were you born and where did you grow up?
I was born at Mona Vale and grew up in Avalon/Whale Beach.
What do you remember most from then?
Going to the beach with friends and family (most of summer) and netball all day Saturdays – for me to play and to watch mum play.
You're an Engineer; why engineering and where did you get you degree?
Like most school leavers I had no idea what I wanted to do and I applied for a few different courses. My brother was studying Civil Engineering at UTS and I was able to see what was involved and I found it very interesting so this became my first choice. I was successful on my first option to study Civil and Environmental Engineering at UTS.
What stands out from this period of study ?
The UTS course includes a diploma in Engineering Practice, which involves the students undertaking 2x 6 months internships to complete the degree. This allowed me to experience the industry and my first job was in the construction industry and I found this very rewarding and knew I had made the right choice. My second internship was also in the Construction industry at Paragon Project Management which I am now employed full time.
What area of Engineering are you most interested in and why?
I am really enjoying working in project management in the construction industry as I get to see the workings of the entire project. I learn new things all the time and there is so much more to learn. I also am interested in sustainable design and the new designs and methods being introduced to minimise the impact of the built environment on the natural environment.
When did you first start playing Netball?
I started playing netball when I was 7 in Peninsula Netta's
How did it feel to be selected for the NNSW Blues (2008) and now the NNSW Waratahs?
I have represented NSW in the Australian Netball League on four occasions and love every opportunity I get to represent the State. I have matured a lot since then and love the competitiveness of that level of netball and being pushed by the young ones coming through.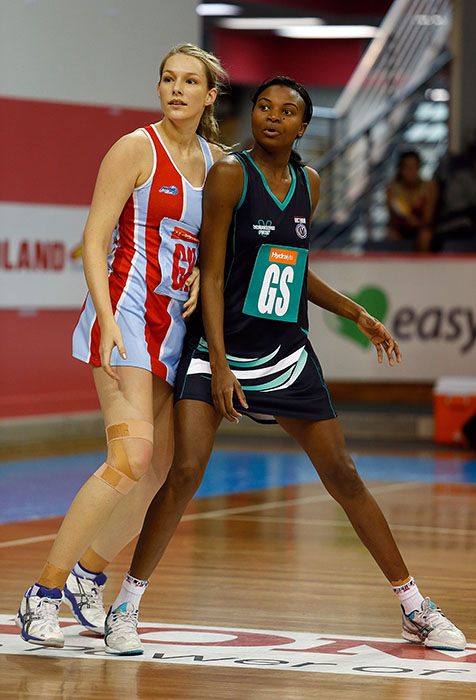 What is the role of a Defender (Goal Keeper)in Netball?
The role of the Defender (Goal Keeper) is to make life as hard as possible for the opposition. The aim is to prevent the opposition from scoring and to gain possession of the ball to ensure our attackers have plenty of opportunity to score goals.
How far do you want to go with your Netball Career... to the 14th World Championships in 2015 (to be held in Sydney) …or?
I would love to represent my country in netball and further my netball career but understandably this is a massive commitment. I have been lucky enough to be able to balance full time employment with playing competitive netball. If I were to pursue netball further I would lose this balance. I am at a stage where furthering my career is becoming a main priority. I love playing competitive netball and will continue to play, as long as I can manage both commitments.
Lifestyle balance; you work as an Engineer, train with your team and then play of a weekend; how do you maintain a balance?
When I am full in the netball season, I was playing for MWNA Waratah Cup on a Wednesday night and travelling on weekends to play for NNSW Waratahs with the training and full time work on top of that. This is extremely hard to balance and at times I struggled but I am extremely lucky to have such great support from my family, boyfriend and work that it made it possible. I found it very beneficial to be open about how I was feeling and both netball and work were very accommodating and tried to assist where possible.
Describe your perfect 'day off'
My perfect day off would be going to the beach in the morning for a swim and a relaxing lie on the beach, then eating at one of the amazing cafes on the northern beaches and finish it off with an afternoon in the sun with friends in Manly. Doesn't get much better than that.
If you could be another creature for a day, furred, feathered, finned or scaled; what would you be and what would you then do?
I would have to say either a honey badger or a dolphin. A dolphin would swim the waves and roam the beautiful oceans. Whereas the honey badger has no fear and does whatever it wants.
What are your favourite places in Pittwater and why?
One of my favourite restaurants is Barrenjoey House, a combination of the location, food and drinks make it one of my best.
Another one of my favourite places is North Narrabeen beach; I spend a lot of my summers here as it's a short leisurely bike ride away.
What is your 'motto for life' or a favourite phrase you try to live by?
No Regrets.
Elly Mentioned in NSW Parliament - 2011 NNSW Waratah's win Grand Final HERE
A Few Netball Career highlights:
2013 GK NNSW Waratahs ANL team; 2013 SL1 Captain Manly Warringah Netball Association ;2011 Netball NSW Waratahs ANL team; 2010 Netball NSW Waratahs ANL team; 2008 Netball NSW Blues ANL team; 2006 NSW 19/U State Team; 2006 Hunter Jaegers; 2005 NSW 19/U State Team; 2005 Hunter Jaegers; 2005 NSWIS Scholarship Holder; 2004 NSWIS Scholarship Holder
Get Involved:
Manly Warringah Netball Association: HERE Clubs in our Area HERE
Netball NSW: www.netballnsw.com/default.asp and Netball Australia: www.netball.asn.au/
The Australian national netball team is regarded as the most successful netball team in international netball. It won the first world championships in 1963 in England, and nine of the twelve Netball World Championships. In addition to being the current world champions, the Australian Dimaonds are ranked first on the IFNA World Rankings. Netball in Australia. (2013, July 29). In Wikipedia, The Free Encyclopedia. Retrieved from http://en.wikipedia.org/w/index.php?title=Netball_in_Australia&oldid=566269572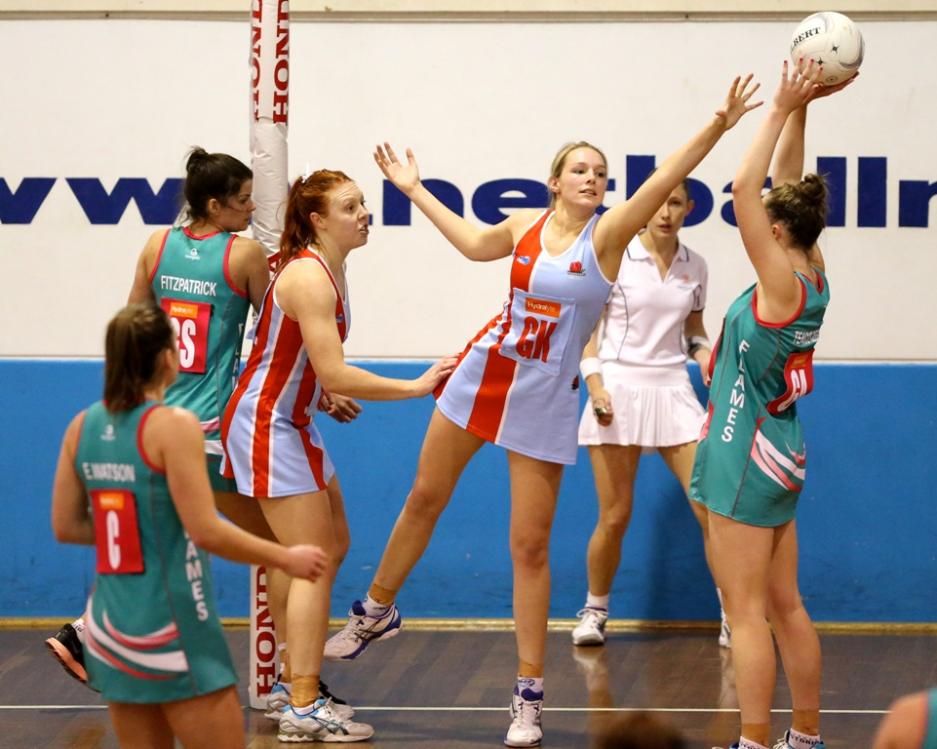 Above: NNSW Waratahs Vs. Victorian Flames. In Text: with Victorian Fury Goal Scorer. All Photos courtesy of Netball NSW/SMP Images.
Copyright Elly Willan, 2013.