January 25 - 31, 2015: Issue 199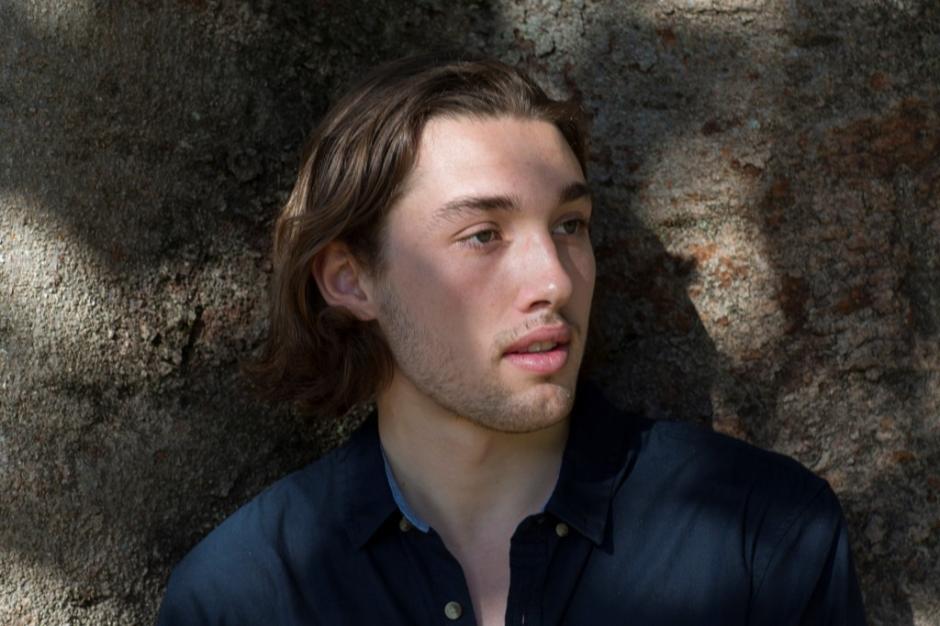 Ed Wells
20 year old Sydneysider Ed Wells has recently found himself making an impression in both the UK and his homeland of Australia. The young singer/songwriter spent much of 2014 in the UK, performing a number of showcase gigs, including a spot on stage at the world famous Troubadour Club where luminaries such as Bob Dylan, Jimi Hendrix, Elvis Costello & Adele have all performed.
New single Sparrow and Seed
It has been a formative and inspiring period for Ed, whose time spent growing up between London, Hong Kong and Sydney has further helped shaped his song-writing and musical style. Ed combines a dark, yet powerful voice with highly accomplished piano skills and a level of songwriting skill and maturity that belies his age.
He describes his style as an eclectic mix of alternative folk/soul/pop with musical influences such as Jeff Buckley, Ben Howard, Vance Joy and Matt Corby. Australia's respected The AU Review described him as a husky voiced piano man par excellence…(with) a voice that would melt butter (April 2014).
After attracting attention from several labels in the UK, Ed returned to Australia in early 2015 to release his new single 'Sparrow and Seed', accompanied by some select East Coast shows. 'Sparrow and Seed' is from Ed's upcoming first long-play release, slated for release in mid-2015. Smart, accomplished and quite beautiful, the single gives you an indication of the many talents of this promising young artist. The single is accompanied with bonus track 'Young'.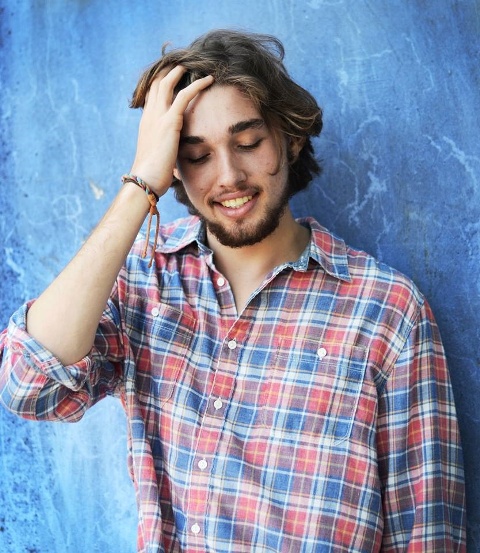 Ed says of the track; "I feel like the process for writing and recording 'Sparrow and Seed' was different to previous songs. Looking back it came out of nowhere really, I had a riff that I wanted to develop and ended up using that with some lyrics I had written as a way of venting emotions from a personal experience I had this year." Adding, "It will obviously mean different things to different people, which is what I wanted... it looks at the often superficial way some relationships can develop, and how that can deeply affect you."
You can catch Ed Wells when he launches 'Sparrow and Seed' at one of the following New South Wales shows at either the 12th of February show at The Vanguard or on the 14th of February at Bellingen - NO. 5 CHURCH STREET
This week we share a small insight into one of our own local musicians, including the newly released single below. Ed is definitely a talent to keep an eye out for!
Where did you grow up – what was your childhood like?
I was born in Hong Kong and lived there until I was six, before moving to Sydney. I had a really great childhood! My brother and I were always encouraged to try new things by our parents and that was what initially got into the music, when I started playing piano at 6 (although I'd been playing a xylophone since I was 2… not very well).
Which was the first beach you went on?
There were beaches in Hong Kong, which we visited but the first Sydney beach we visited was probably Avalon, where we were living.
How did you first become involved with music?
Mum and Dad were playing music around the house ever since I was born. Even now there is usually an album playing in the house when I'm around, so I suppose being immersed in it inspired me to start playing. Apart from the xylophone I started playing piano when I was 6.
Who are your influences?
Because of the wide variety of music I listened to as a child, my influences vary, but in I guess in terms of the music I am writing, people like Jeff Buckley, Ben Howard and Matt Corby all have sounds that I really like.
What do you do on a day off?
When I'm away from music I like to try and switch off as much as possible. The beach is great for that and so is sport. I dabble at a bit of cricket with some mates. Just generally relaxing.
Where do you draw inspiration from ?
Lyrically, my songs are based off my experiences mainly, and the people who I know or love.
If you could be another creature for a day, furred, finned, featherd or scaled - what would you be and then do?
Definitely a bird! I've always wanted to fly so being able to do it without a big metal can would be great.
What are the differences between Hong Kong, London and Sydney - the way they smell, their atmosphere's - what?
They are all very different! London and Hong Kong are both really intense places to live. Everyone has something to do right away, whereas I think there's a bit more of a chilled out vibe in Sydney (probably because I'm living on the beaches). Hong Kong in particular is buzzing, just because it's so compact. In summer it gets really humid but I really like it, because it's what I remember from when I was younger. As soon as you get out of the city, though there are some beautiful hills and natural areas you can walk through, it's quite amazing.
What are you looking forward to doing this Summer?
Lots of beach time! I've just spent 3 months in London (in Winter) so I need to make up for lost time.
What is your 'motto for life' or a favourite phrase you try to live by?
I suppose the best 'motto for life' that I've heard and try (but don't always succeed) to follow is to make the most out of every day by doing the things that make you and other people happy. Life's too short for anything else!
What are your favourite places on the Northern Beaches and why?
I love Pittwater. We used to live in Church Point and I have some great memories of taking our little tinny up to Palm Beach with my brother and swimming off the smaller beaches.
Ed Wells - 'Sparrow and Seed' [Official Video]
Published on 4 Jan 2015
Don't forget to join the mailing list at www.edwellsmusic.com, like the page at www.facebook.com/edwellsmusic and follow @edwellsmusic on twitter for all the latest news, updates and the occasional free track! Happy listening!
Don't miss out on the live shows from the 'Sparrow and Seed' Tour. Dates below. Visit www.edwellsmusic.com for details
24TH JANUARY- MELBOURNE- THE WESLEY ANNE (http://www.wesleyanne.com.au/music/)
25TH JANUARY- MELBOURNE- THE BONEY
12TH FEBRUARY- SYDNEY- THE VANGUARD (http://www.thevanguard.com.au/shows/2...)
14TH FEBRUARY- BELLINGEN- NO. 5 CHURCH STREET (http://5churchstreet.com/#section-gigs)
Video credits: Directed by Emily O'Connell (check out her page at https://www.facebook.com/pages/Emily O'Connell)
Cinematography by Matt O'Connell
Production Manager- Jenny Walsh
Cast - Nick Caldwell (boy)
Copyright Ed Wells, 2015.