November 3 - 9, 2013: Issue 135
Doggie Rescue
www.doggierescue.com/
Many of the dogs we take are small dogs and puppies but we also take as many bigger dogs as we have carers for. Most of the dogs we rescue are cross breeds but from time to time we have pure breed dogs.
DoggieRescue is all about saving lives from council pounds. We have a shelter called Doggiewood located at Ingleside in Sydney's northern beaches and have more than half of our dogs in foster care in temporary homes. All together we have around 200 dogs looking for homes.
We do not choose the dogs we take. Rather, we take those that are going to be put down at the council pounds. We take as many as we can and do not discriminate on age, colour, looks, health or behavioural issues. We take all the small dogs and pups available and take as many medium sized ones as we can.
Since setting up, we have saved over 10,600 dogs as well as a small number of cats and kittens, rabbits and guinea pigs. In 2001 the charity DoggieRescue.com was established.
We are largely a volunteer based organisation relying on volunteers for all aspects of our work from feeding the dogs each day to transport to customer service, grooming and even IT. We have some casual workers who help in caring for the dogs on a daily basis and a small number administration helpers. On our web site we list a lot of the activities where we still need more help:
http://www.doggierescue.com/workavail.htm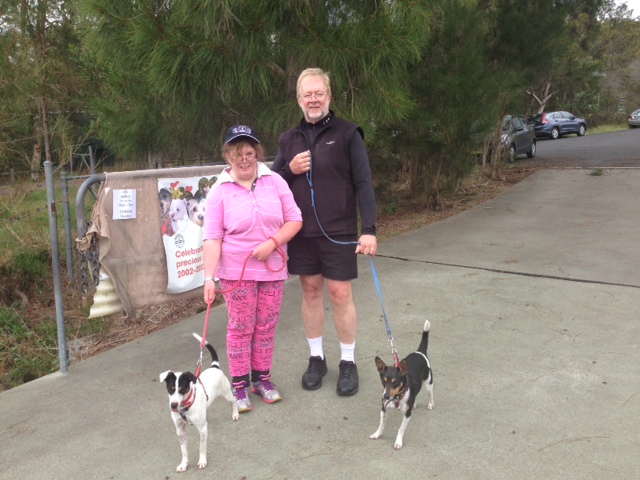 Our dogs are all vet checked, and indeed we now have our own vet. DoggieRescue and northern beaches vet Dr Deirdre Clack have set up a small veterinary clinic, The Cottage Animal Hospital, in Parramatta where our dogs are all health checked before coming to Doggiewood for bathing, grooming and general health care. There they stay until they find either a foster family who wants to pamper them with a bit of love and home life or they find their forever home.
Whilst with us they get to know our regular feeding volunteers and enjoy the extra TLC they receive from these people. We feed home cooked meals so meal times is a special time for them.
We have many people coming to walk our dogs whilst they stay at Doggiewood. We have volunteers coming as far away as the eastern suburbs and western Sydney to give their special doggies a walk, a treat and a cuddle.
DoggieRescue has a NO KILL policy so all our dogs stay with us until they find their forever home. We have a matching process to find the right dog for a family so that it is a decision made not only with the heart but also with the head. These small dogs often have a 20 year life span, so it is a long term commitment! However DoggieRescue stands by its dogs for life and always takes its dogs back at any stage.
DoggieRescue believes that a dog will do better in a good foster home so we are always seeking families willing to help with our work and provide care, nurturing, and a touch of manners for a doggie whilst we continue to search for a forever home. Make no mistake, this is hard work yet so rewarding, seeing a little frightened doggie who quivers in a corner, unfold and become a happy playful boy who enjoys his walks, plays with toys and gets excited about a car ride. For details about fostering visit:
http://www.doggierescue.com/fostercare.htm

Keen to help but cannot take a doggie and are time poor???
DoggieRescue has just released its 2014 Calendar. As the organisation's major fundraiser for the year the goal is to raise $75,000 to support its work in rescuing and re-homing abandoned dogs from death row from council pounds.
"Every single calendar sold helps us to save lives," explained DoggieRescue founder, Monika Biernacki. "Just recently the pound alerted us to the case of a 12 month old Pomeranian-cross with a shocking eye condition that needed urgent treatment. We were fortunate to be in a position where we could just jump in and get the surgery done without thinking twice."
Dr Clack who operated on the dog, now named Captain Jack, said that he must have been left suffering in agony for at least two weeks. The eye was damaged beyond repair and had to be removed. He is now pain free.
"He was a very sacred little boy when he came to us but every day he is becoming more confident and we now see his tail wagging. He has a twinkle in his eye and there is lightness in his step. He is so relieved that the suffering is behind him." said Monika.
DoggieRescue does not turn away from difficult cases or those in need of what can be very expensive veterinary care.
"That's why the calendar is so important – without fundraising we would not be able to help dogs like Captain Jack. All the dogs sitting on death row have no option. We are simply are their last chance. Regardless of their age or medical needs, they all deserve the opportunity of a safe and happy life."
The 2014 DoggieRescue calendar costs just $15 and makes the perfect Christmas gift for friends and family. It is available online at www.DoggieRescue.com.au or can be purchased by calling 9486 3133 or by visiting the shelter at Ingleside.
"Until one has loved an animal, part of their soul remains unawakened."
Anatole France - French Poet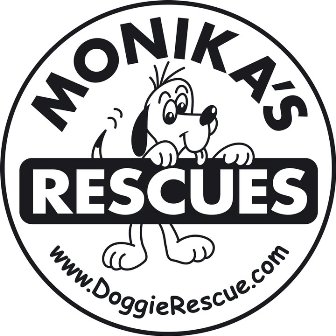 www.DoggieRescue.com.au
https://www.facebook.com/doggierescue
www.twitter.com/monikadogrescue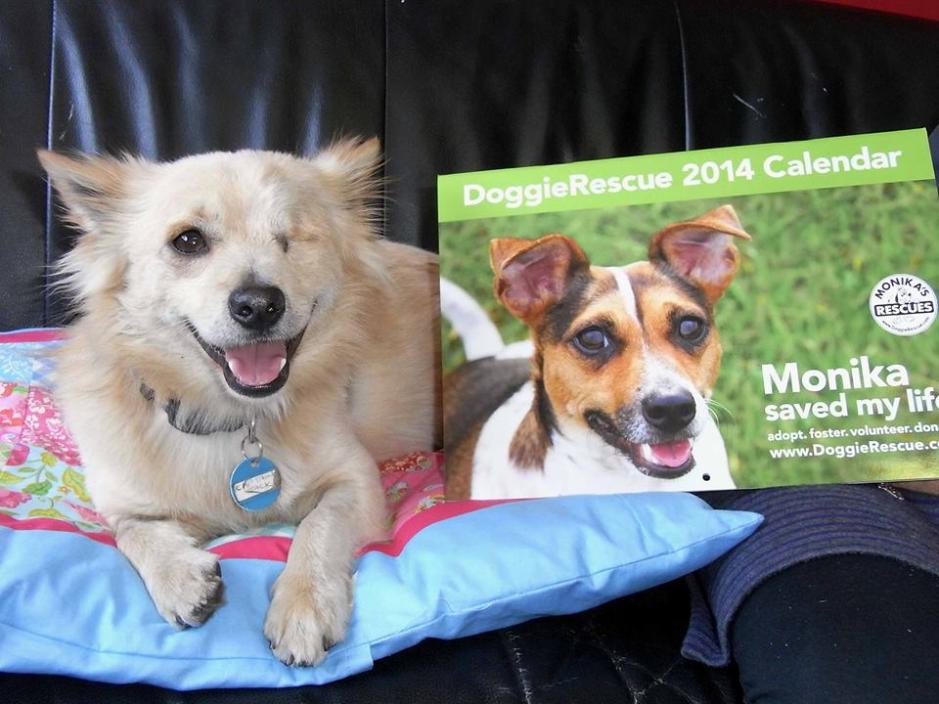 Copyright Doggie Rescue, 2013.